Decorating Flower Pots Made of Jute and Cardboard with your own Hands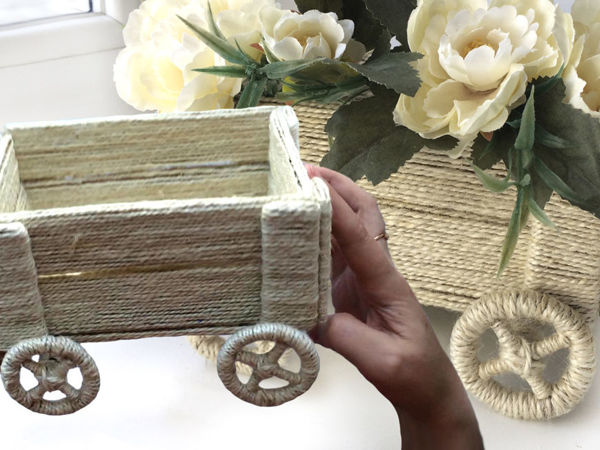 In this video I will show you how to make a flower pot in the form of a cart made of cardboard and jute.
I have already made a similar craft from cardboard and putty. You can find this video in my tutorials.
I lightened jute for this. I am sorry about it, because it is more profitable and faster to buy it.
The price difference is not big, it exactly matches the cost of bleach, which I used for this.
Another disadvantage of the use of white jute on a cardboard base is that cardboard is visible. If you use jute rope of an ordinary colour, there is no such a disadvantage :)
It is better to make wheels thicker if you want to repeat this idea. Do not forget to attach them to the base of the rope :)
Hot melt glue does not always work :)
Enjoy creating!
DIYs & Tutorials on the topic