Simple Tutorial: Making Candy Bowl from Newspaper Tubes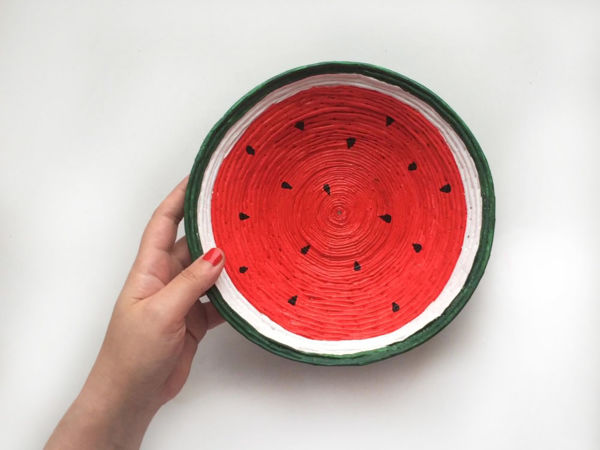 In this video, a simple idea of a bright handmade candy bowl is presented. This bowl is easy to make, and most importantly fast!
For work you will need:
old newspapers or magazines;
PVA glue;
acrylic paint.
In the video I will show how I am making a circle since the tubes do not need to be glued together to give the bowl a shape.
To begin with, I am winding to the maximum volume, then I am winding small circles, they already have the shape I need, they go well.
There is a second way. You can use PVA glue to make a circle in a shape of a plate.
I apply PVA glue on all sides and let dry.
I use acrylic paints.
You can cover with acrylic lacquer.
This plate can be made in a few hours. The only difficulty is drying of individual layers (glue, acrylic paint).
This plate can be used not only as a candy bowl. It can store cosmetics, keys and small things. You may even decorate walls with it :)
Enjoy creating!
DIYs & Tutorials on the topic