How to Make Starfish for Decoration of Cold Porcelain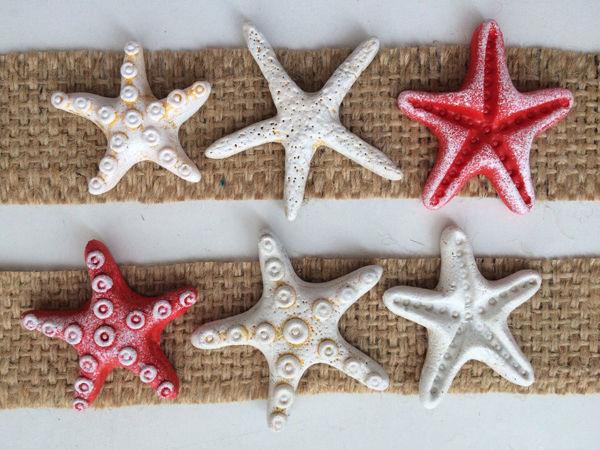 In this video I will show how to make starfish decoration of cold porcelain.
For modeling I used a simple recipe, I mixed joiner's glue and starch.
Starfish can be sculpted from almost any mass for modeling.
As tools used a crochet hook and a rod from a ballpoint pen.
After drying, I painted them with acrylic paints.
At the end of the video I showed a simple star, which is made with uneven surface.
I sculpted the form and pierced it with a toothpick.
Such elements are well combined with burlap, shells, mesh.
In the next video I'll show you how to decorate the basket with them.
Good luck!
DIYs & Tutorials on the topic