Making a Simple Decorative Wreath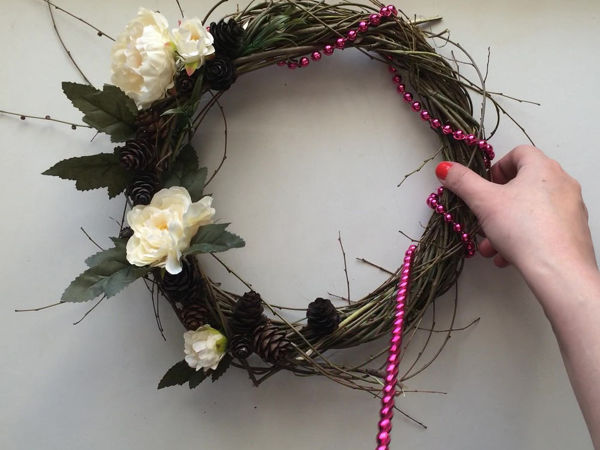 This is a simple tutorial on how to make a decorative wreath with your own hands.
You can decorate it with flowers, leaves cones, Christmas tinsel.
Also, it can be painted with acrylic paint.
Work with fresh branches taken from a tree.
Dry brunches for a wreath will not work, they will break.
It is best to use long branches. You can connect them together with threads.
DIYs & Tutorials on the topic