Today I am going to show you how to make a useful thing out of a useless case I have found in my garage!
To do it, you`ll need the following:
1) case;
2) fet saw;
3) fireboard;
4) acrylic paint;
5) PVA glue;
6) craquelure varnish;
7) acrylic enamel.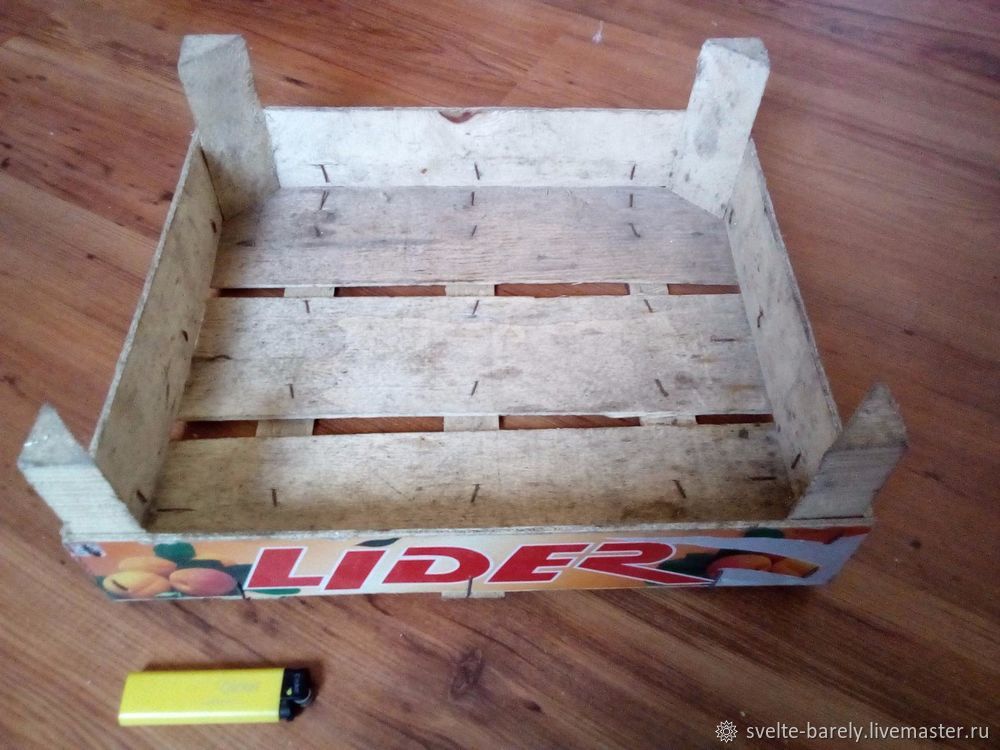 At first, I measured the length and width of the box, and cut out these details out of fiberboard with fet saw.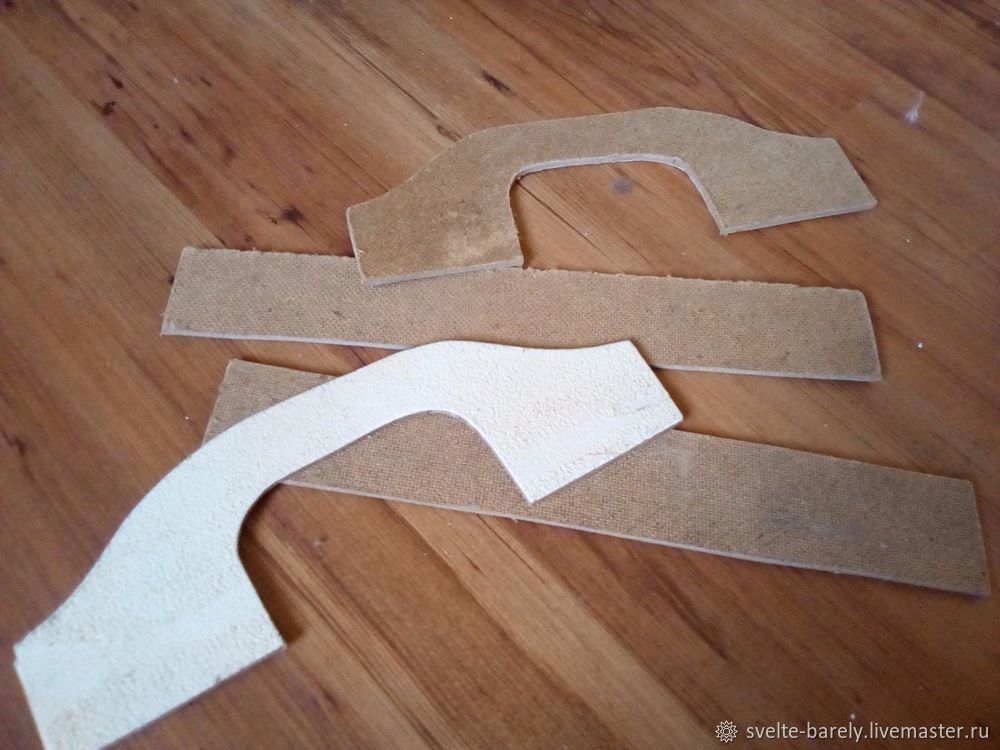 Then I glued these details to the case with glue for wood (I PVA glue).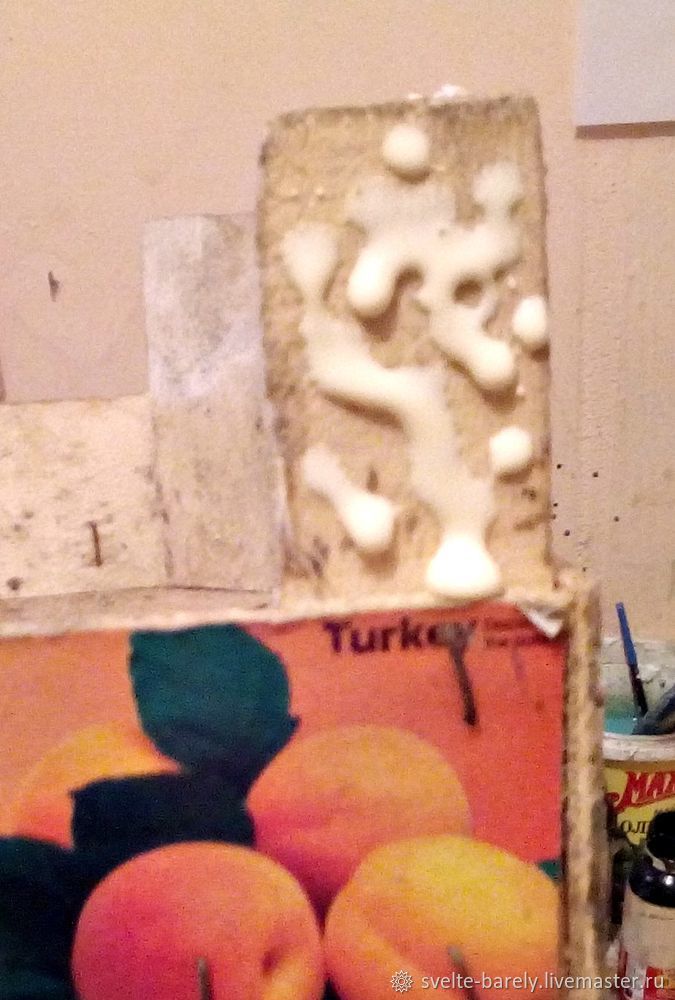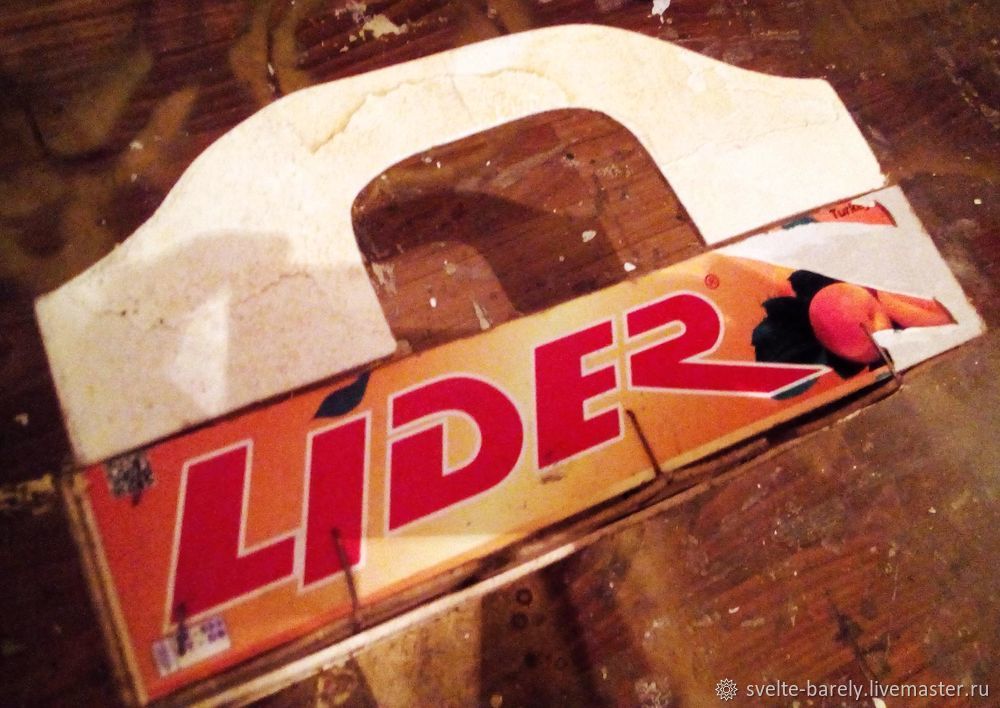 To ensure the construction, put a heavy thing on it. A bucket of plaster would be fine!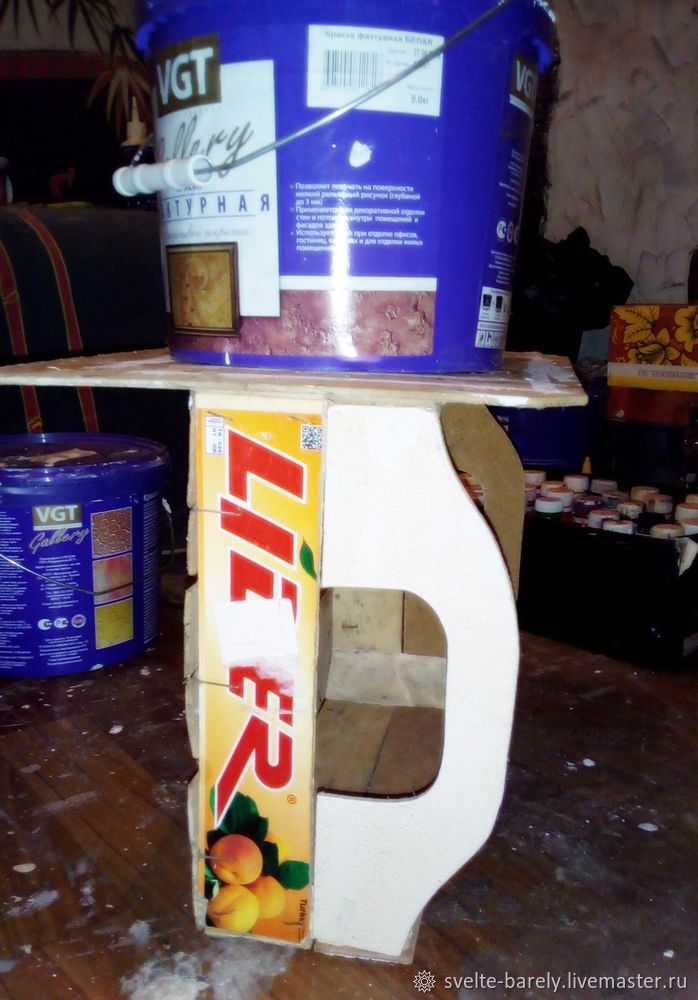 After the glue dried, the box has changed.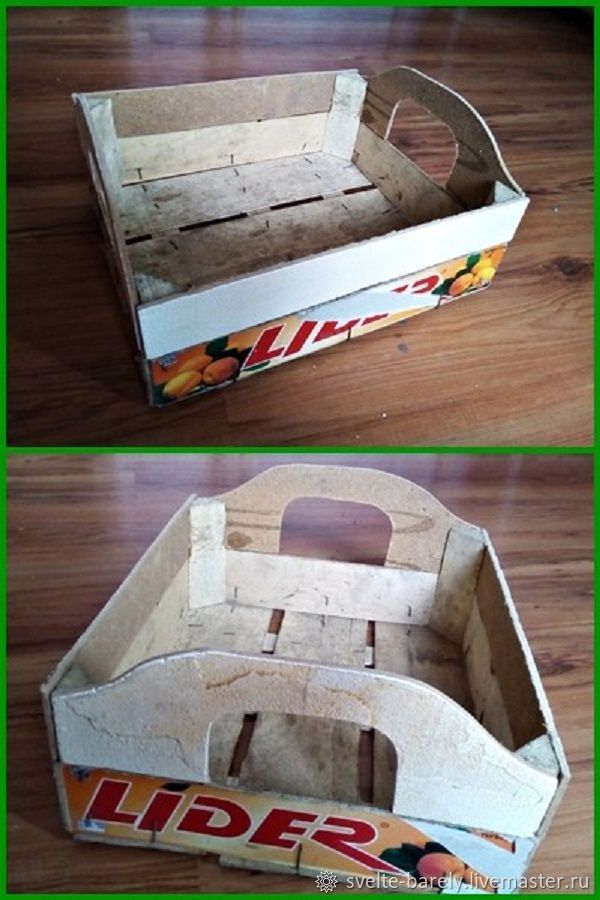 Then I painted it with acrylic paint (white inside and brown outside).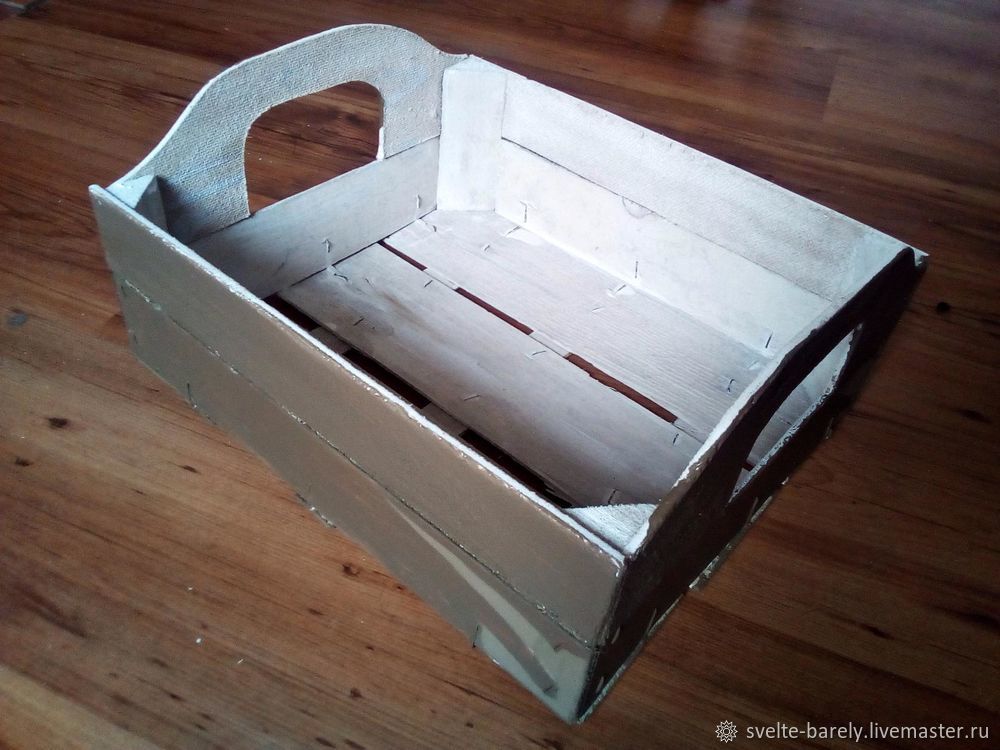 After that I took a craquelure varnish and applied it with a brush on the outer (brown) side.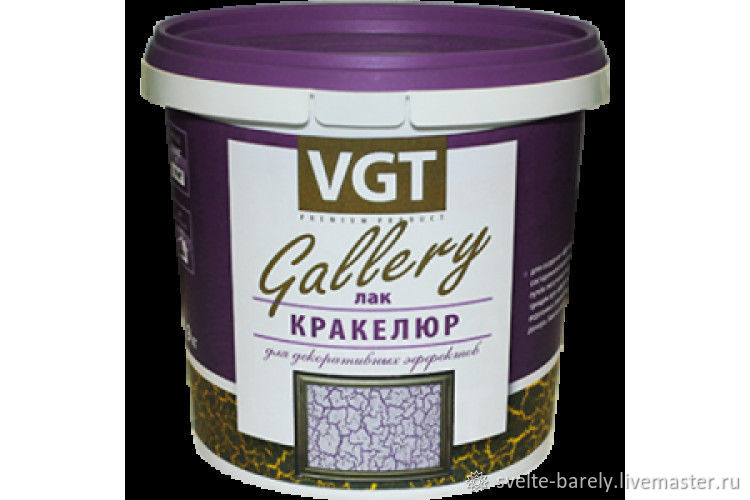 As soon as the varnish layer had dried, I applied white acrylic enamel. You may now see the cracks!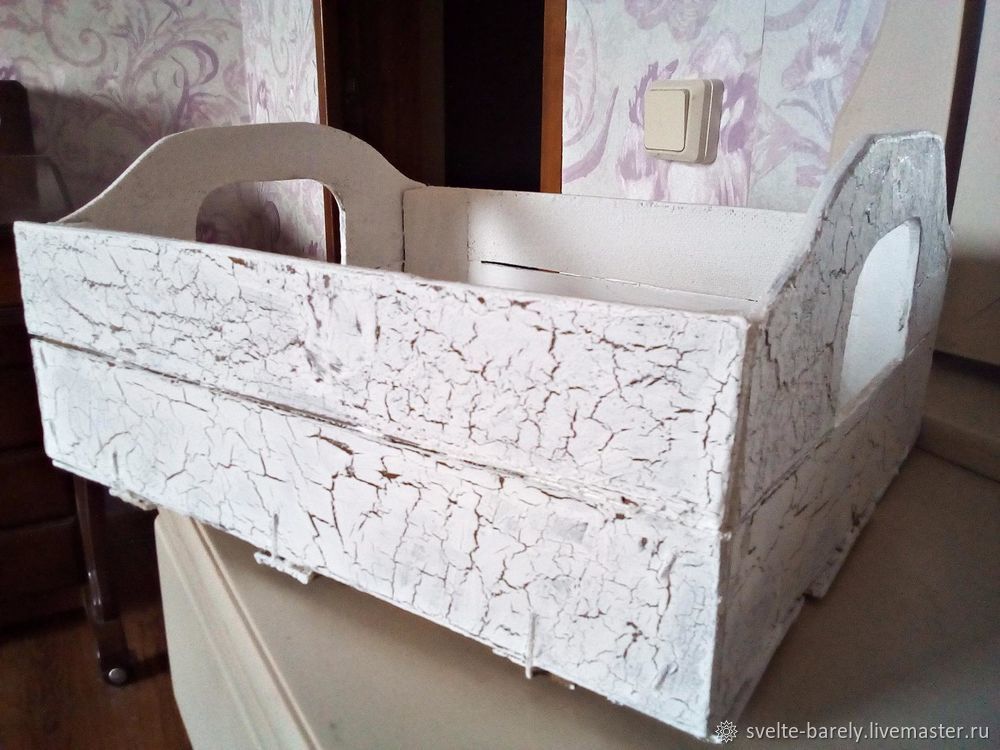 What`s next, I painted flowers with acrylic paint on the front and side. Instead of hand painting you can use decoupage!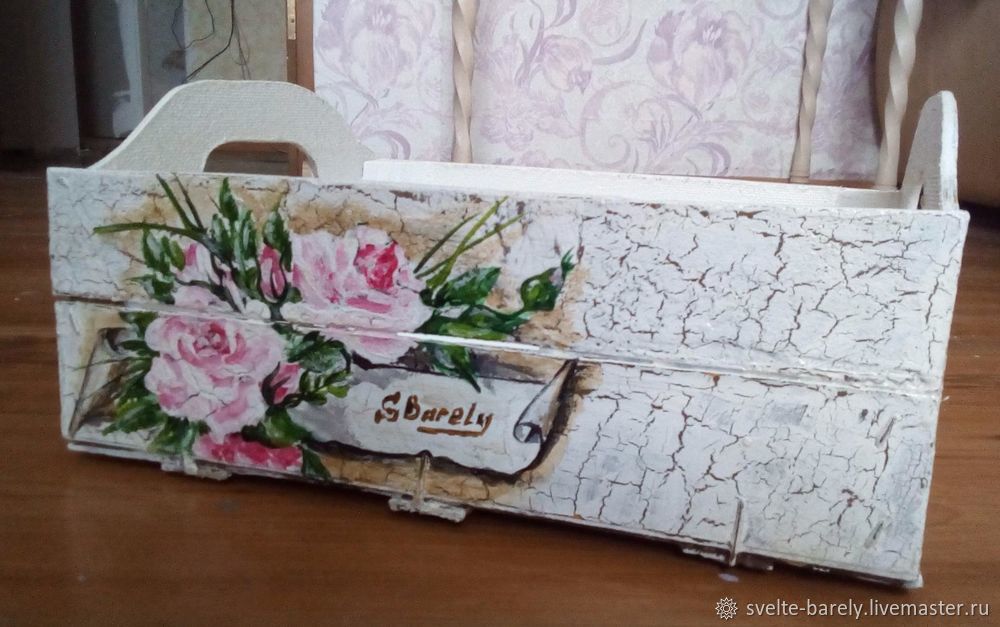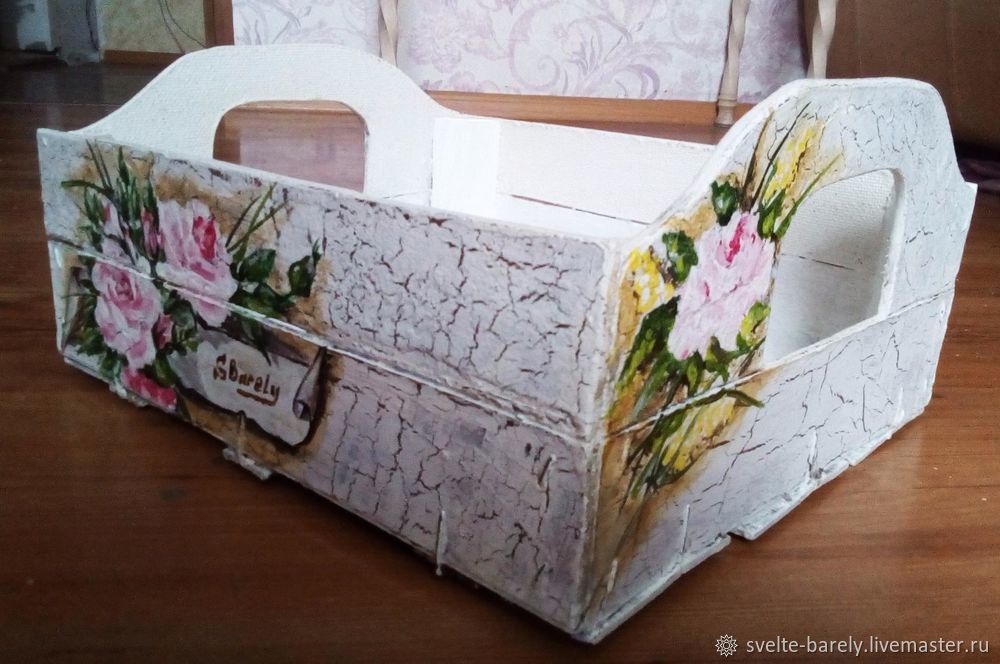 I applied a layer of acrylic lacquer inside and outside.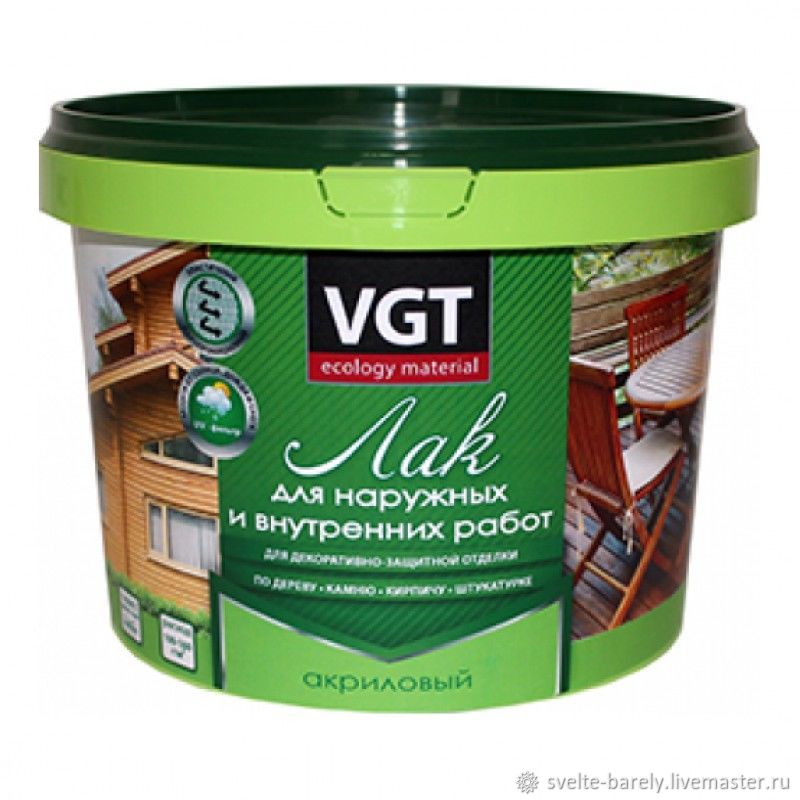 A great case is ready! It may be used for numerous purposes. For example, you can place T-shirts or socks, or cream there.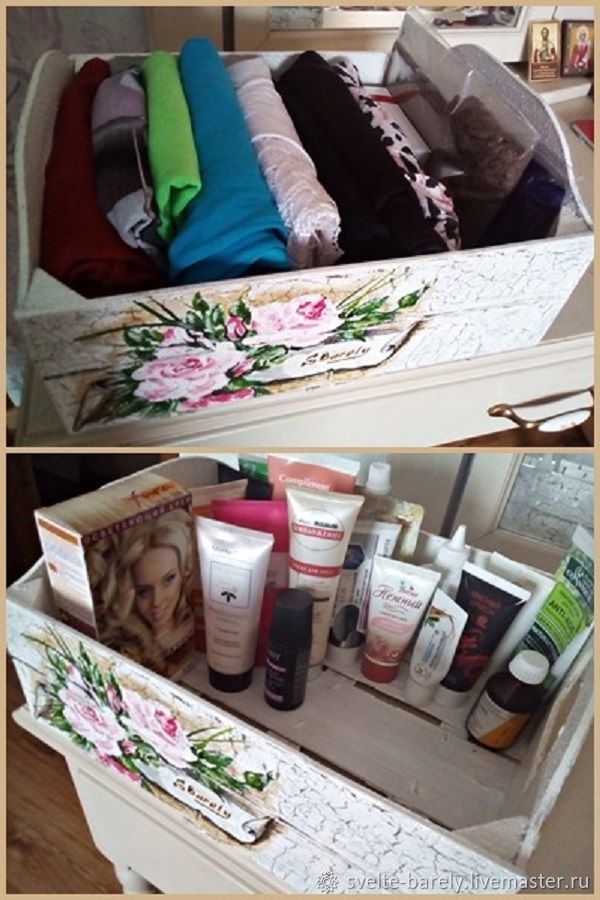 It may also work for books which have no place at home.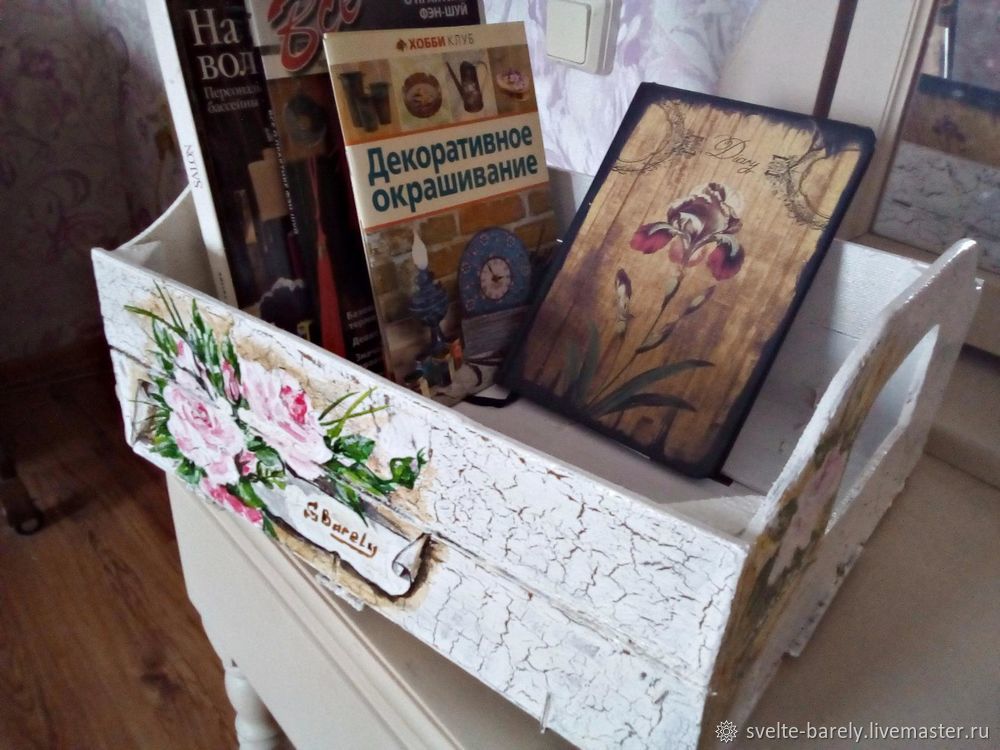 I have put my paints there, but you can use it for kitchen cans or towels.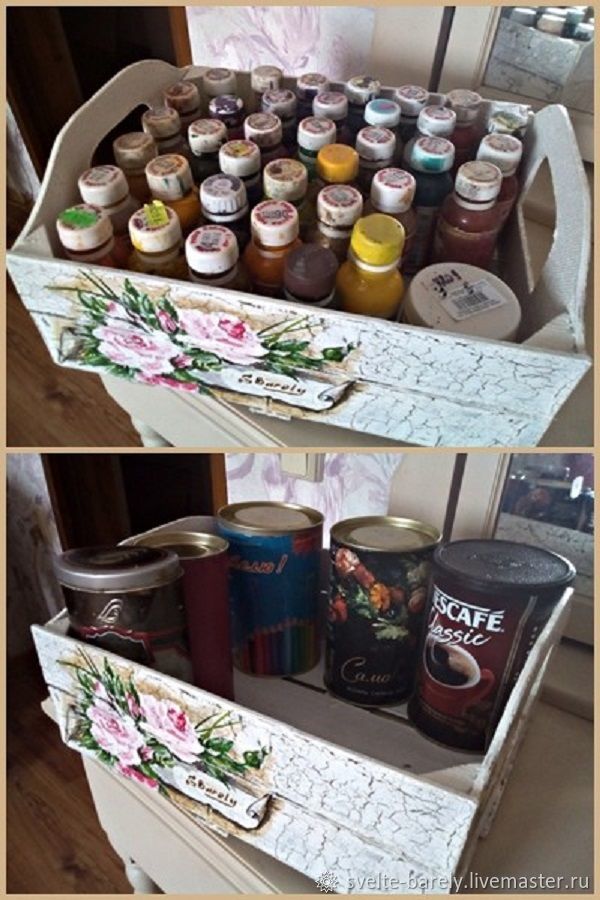 Here is a mini-master class turned out! Can someone come in handy :)
DIYs & Tutorials on the topic