DIY Video: a Box in Terra Technique
This is a spectacular volume decoration on a box made with natural materials and textured paste. This technique is called "Terra" and it is widely used for decoration of various surfaces. Choosing the colors, bright or muted, you can set the mood that your job causes.
In this case, the box is made in antique vintage style. Multi-layered coloring and spraying play with colors on the surface of the box.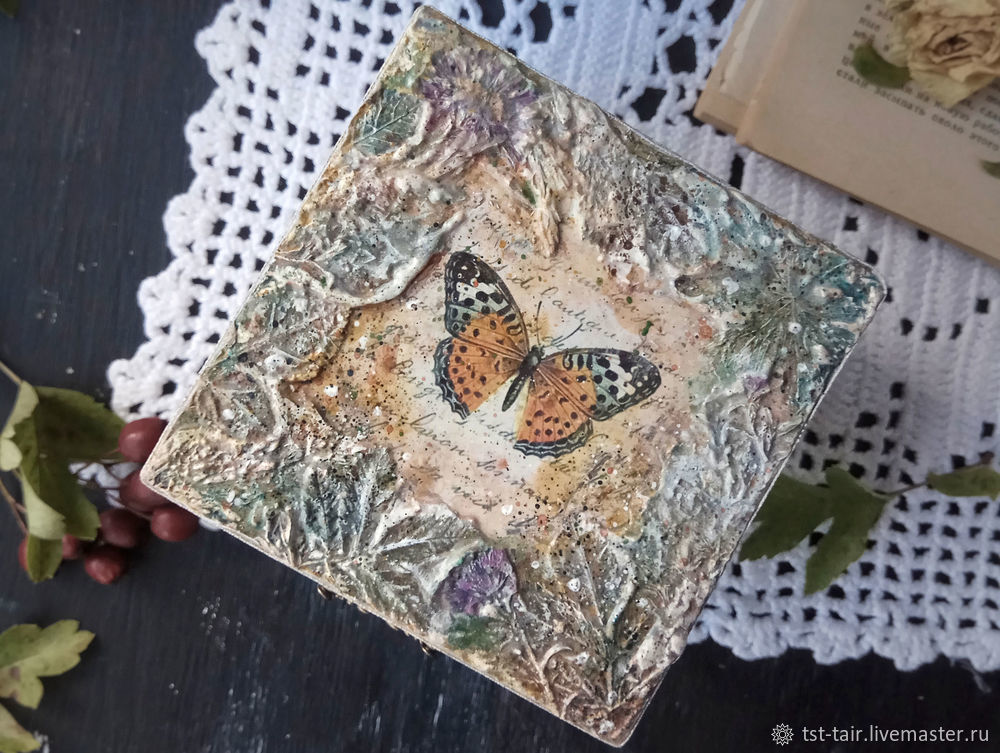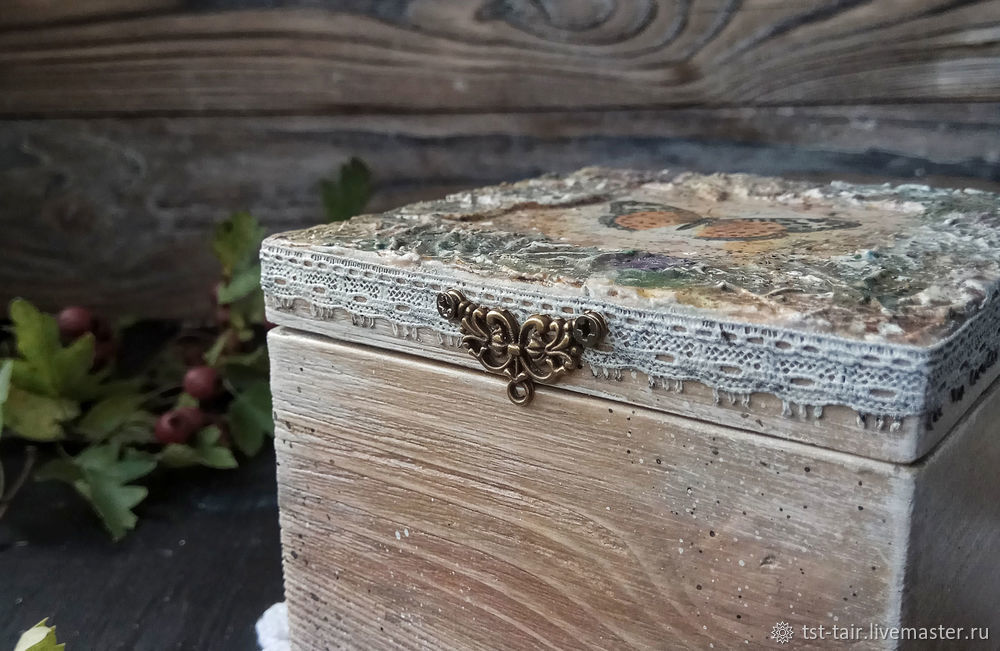 For the work you'll need:
a box blank;
acrylic primer;
"Tair" coarse relief paste or putty;
dry leaves and flowers;
"Acrylic Art" acrylic paints: yellow ochre, red ochre, umber, black, chromium oxide, grey, blackberry, titanium white;
"Tair" water stain of a rosewood color;
"Tair" acrylic matte lacquer;
lace, a metal panel;
a palette knife, a brush, scissors.
DIYs & Tutorials on the topic