How to Dye Wool with Chokeberry and Nettle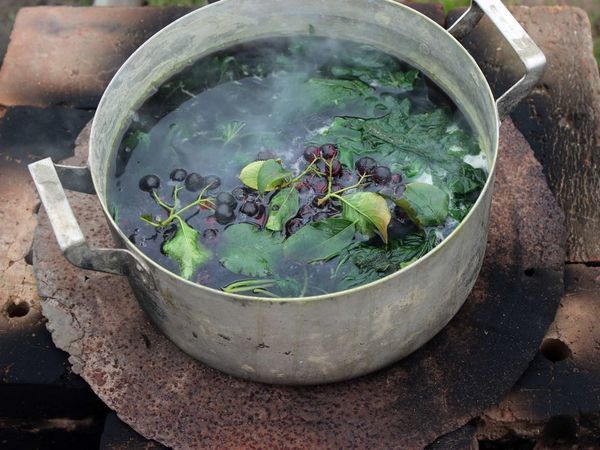 I suggest you to make an experiment of wool dyeing with natural dyes: chokeberry and nettle. You can do that at home or at the cottage. If you want to get new interesting shades of wool, you can use the plants which you have on your garden plots or in the forest to dye natural materials, not just wool. Plants not only give bright frank colors, they are also soft, pastel and "dusted".
I make felted things of wool and I was delighted when I opened up such an interesting new possibility, When I first saw the result, it was so exciting. There are so many plants around us with which it is possible to experiment on dyeing and to open new possibilities in felting. I added new enjoyable colors to my pallette. I have already made a triangle scarf of the wool I dyed. I dyed bright red wool with chokeberry and nettle and I got a pleasant wine color, the brightness smoothened, although the colors on a monitor may vary considerably. I suggest to watch this video, and I hope that inspiration and new ideas for crafting will come to you. Good luck! DIYs & Tutorials on the topic