Handmade Doodling Style Coloring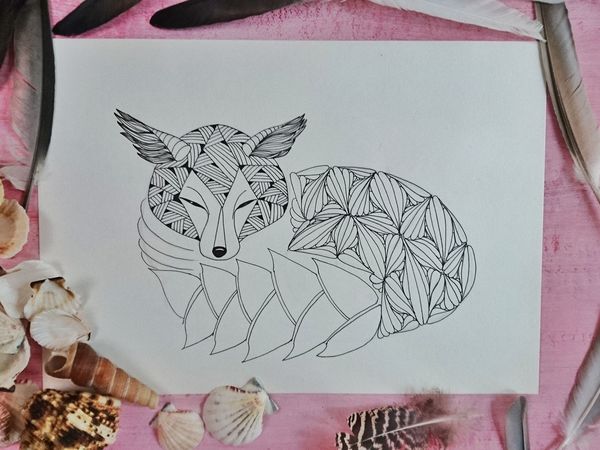 This DIY is dedicated to all lovers of coloring books — for adluts and children. If you can't find a suitable plot or don't know how to turn from coloring to creating your own drawings, this DIY is for you. Doodle style is not chosen by chance — it is easy-to-understand for almost everyone. Making doodle patterns is a pleasure by itself :) The quality of this coloring can be compared to printed colorings, so it can be an original gift.
First, let me tell you briefly about the materials. They are few: a pencil, an eraser, paper and a textile liner. Choice of paper depends on what technique you want to use. If you prefer watercolor then take watercolor paper (but not too granular). In any case, the paper should not be too thin. It is better to take HB-2B pencil, its trail is easier to erase. For this purpose, the eraser must be soft, mastic, like a kneaded eraser.
The choice of a liner is a separate issue. Liner is a perfect tool for zentangles, it leaves a thin, smooth track, similar to the printed image. Despite their diversity, the liners are divided into two groups: cheap and expensive. Their main difference is that the expensive liners are water-resistant, that is important when working with watercolor and other wet techniques. If water resistance is not important for you, you can safely choose a cheap liner. The thickness of the liner should be 0,2-0,4, you can take thicker liners to paint individual sections. I will not advertise any brand, everyone should find their perfect liner :)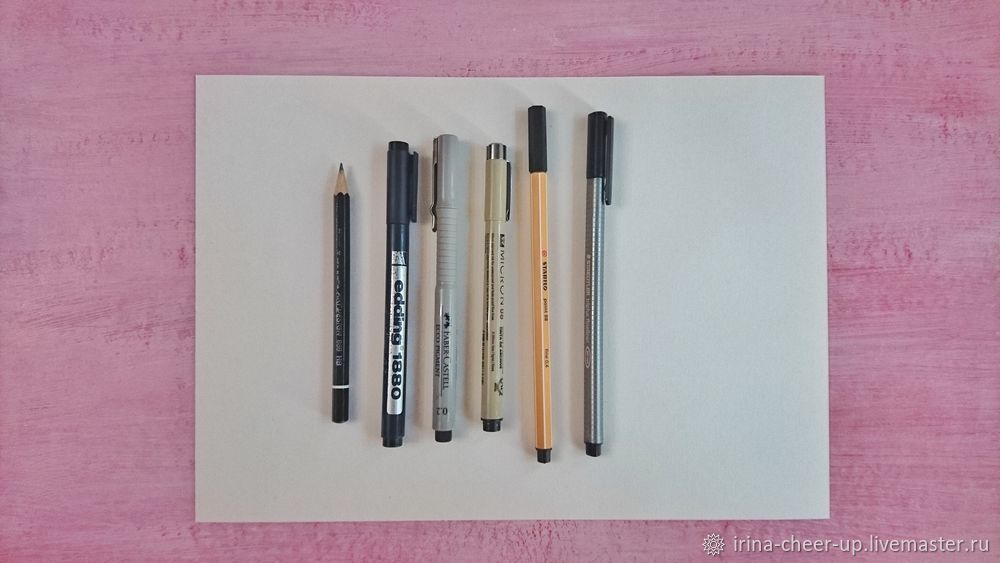 Some information about tangles (patterns). I chose three patterns for my work, here are the detailed patterns. They are not difficult, but before you start coloring, it is better to practice on a separate sheet of paper :)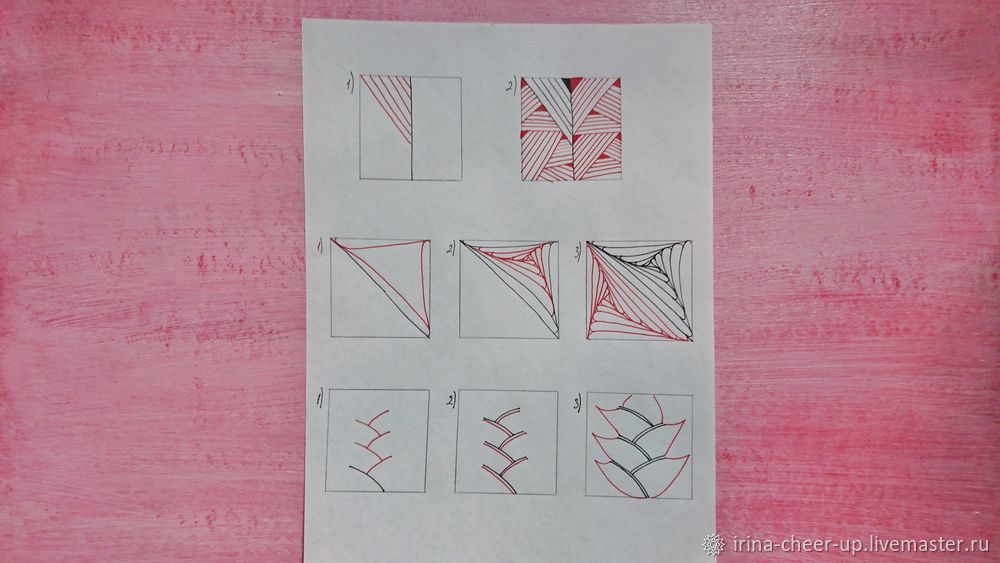 The theme of the painting is inspired by autumn — a cozy and bright fox will help to cope with depression. I've found it on the Internet.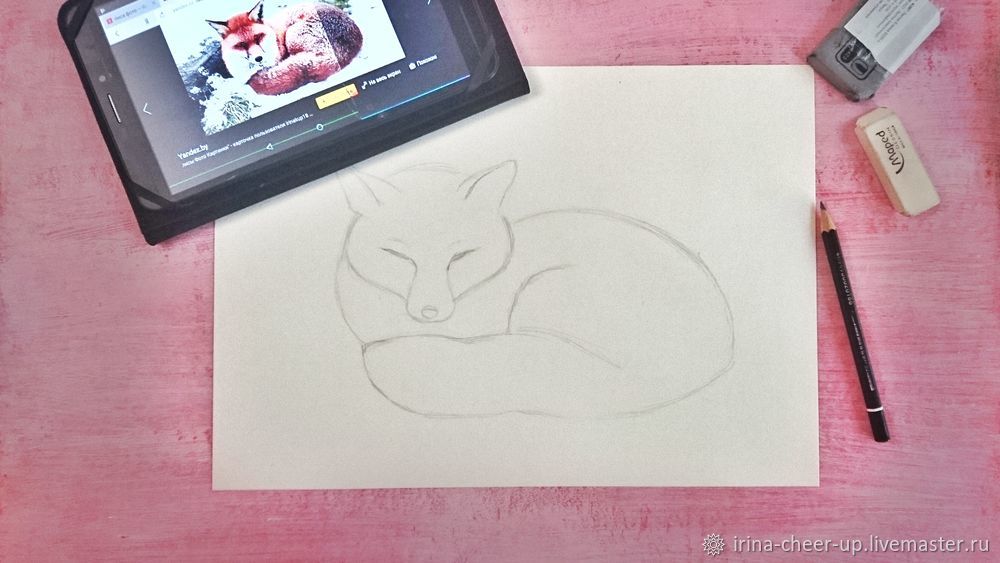 Divide the picture in sections for filling with patterns.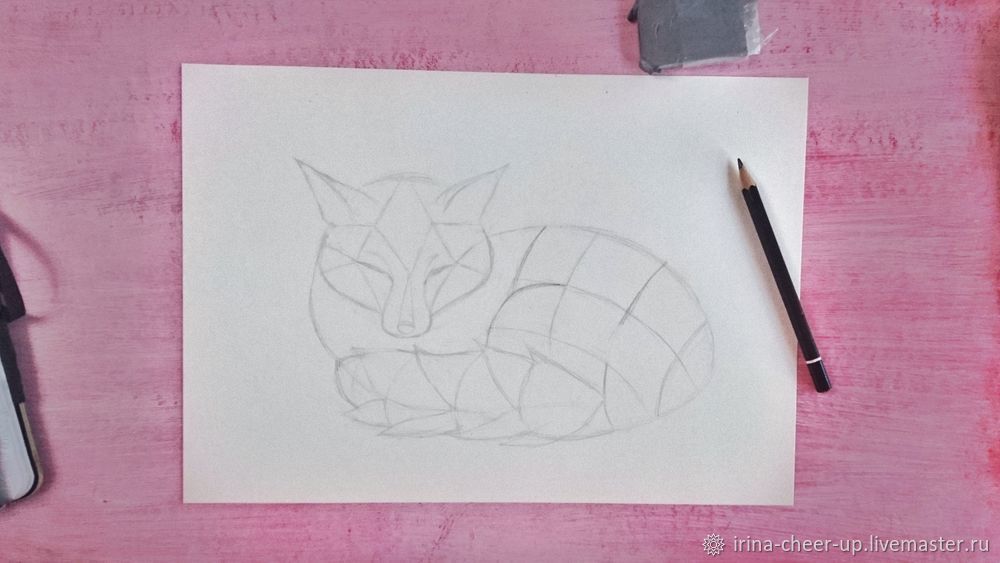 Start to draw tangles. Do not be afraid to change the pattern in a burst of inspiration :)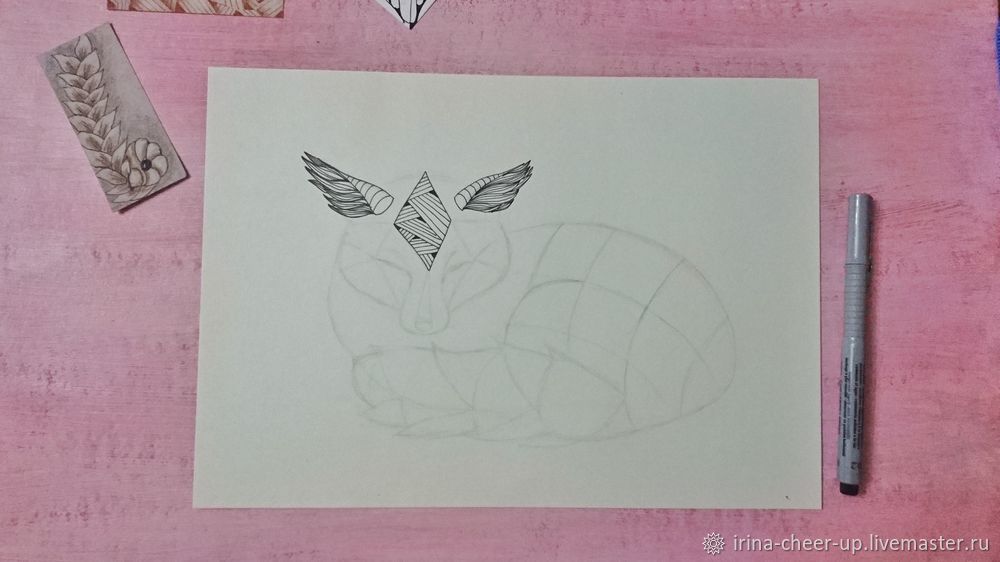 The snout is ready!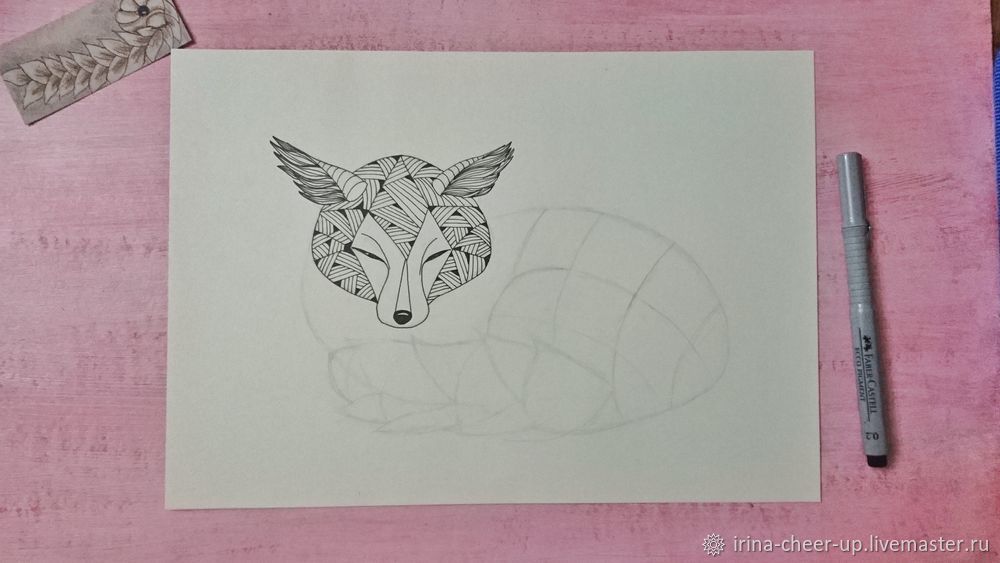 Proceed to the next tangle. Yeah, this one big sector is filled with only one fairly simple pattern :)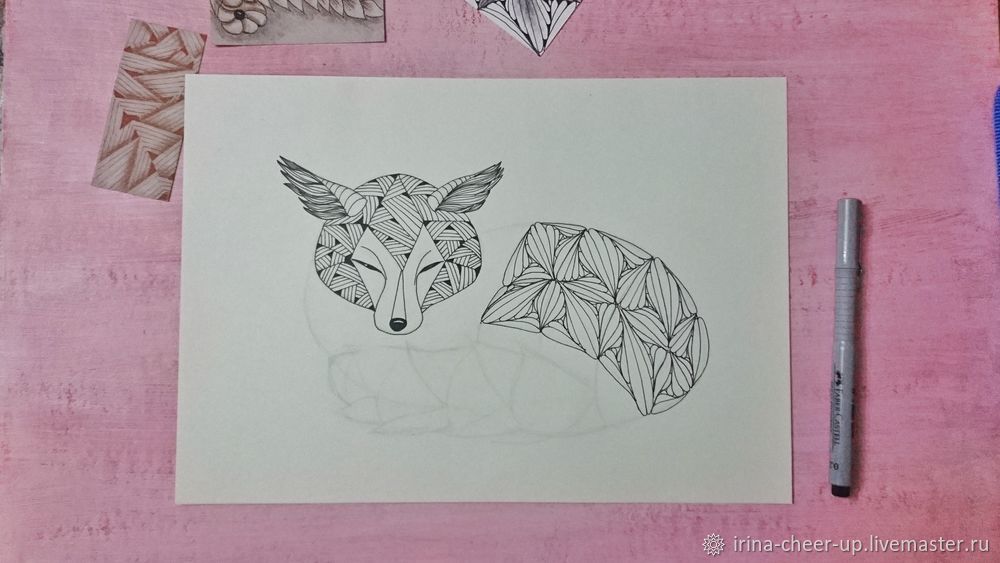 And finally the tail. By the way, you can draw any other pattern in this section, if you don't like large open areas.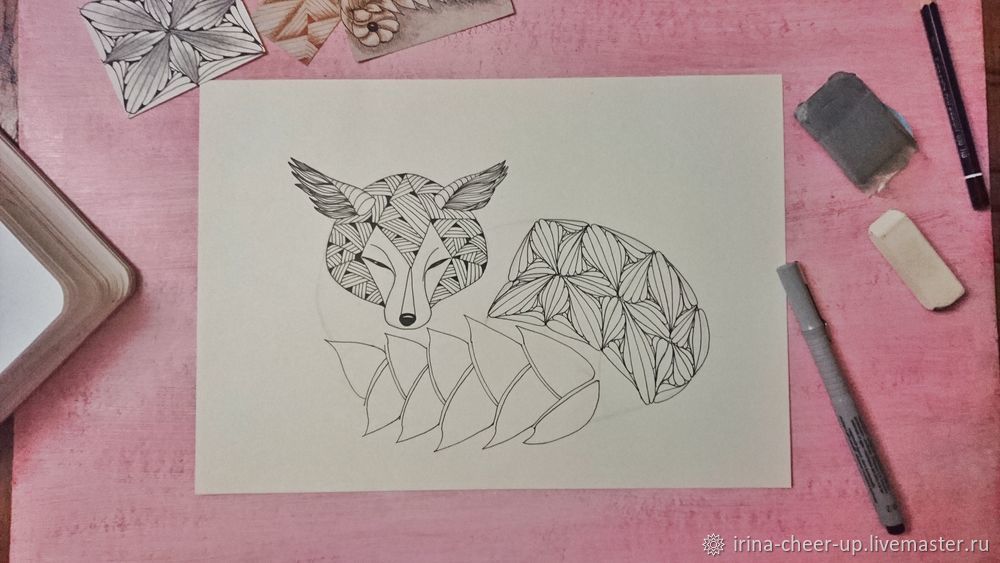 The coloring is ready, you can start coloring! I chose pencils in autumn colors. Now it's time for you to choose :)
Thank you all for reading my first DIY :) Leave comments and requests, I will be pleased :)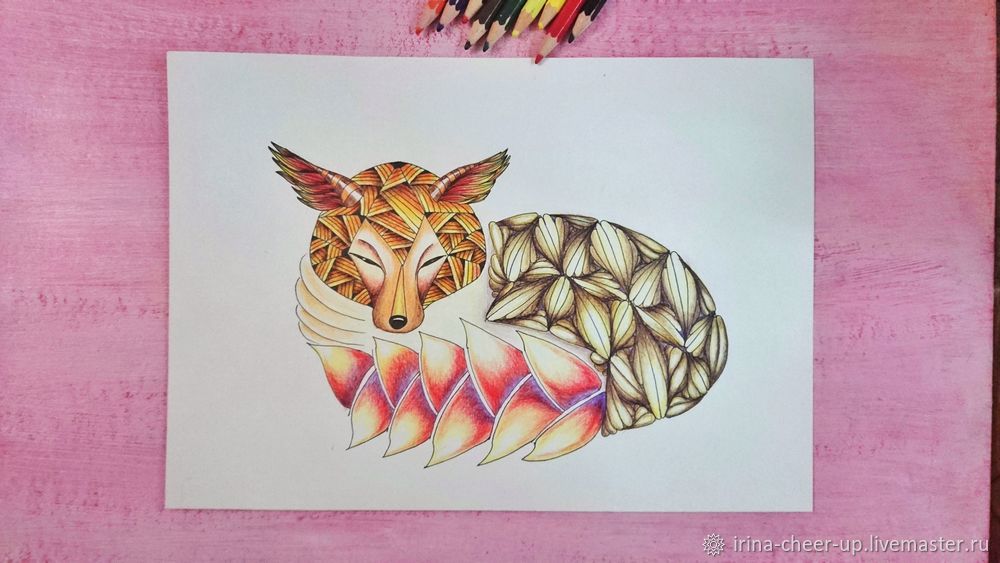 DIYs & Tutorials on the topic