A DIY on How to Sew a Bag for Trifles with Your Own Hands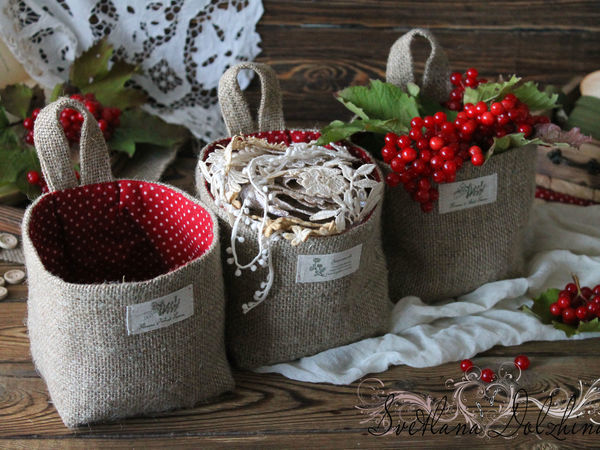 I'll tell you how you can make a bag organizer with your own hands.
Cut a rectangle of burlap and cotton size 44*19 cm, and a half-belt size 15*6 cm out of burlap. Stitch the half-belt: Pin the details together: And sew: Sew in the half-belt: Join the two details: Turn outside in: Turn inside out and mark the middle: Stitch on the machine from both sides: Turn the item outside in, pay attention to the corners: Iron the seam: Join the corners: Sew them together: Fix the loop once again: Add some decorations: Sew up the hole: Iron and enjoy the result :) Thank you for viewing!
I really hope that it will be useful! If you have questions, I will be happy to answer them in comments.
I wish you all inspiration and bright autumn!
DIYs & Tutorials on the topic