Sewing a Sweater for a Teddy Quickly and Easily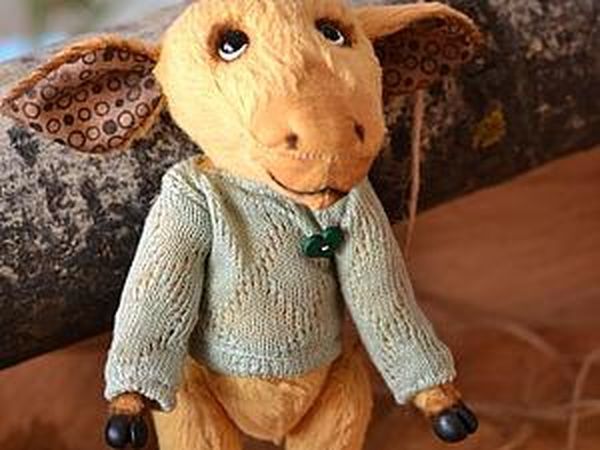 I want to show you how to sew a sweater for a Teddy out of a knitwear.
You need such blanks: Sew 23 of the larger pair together at the longer sides: Try on: Cut off the corners for sleeves: Make the sleeves: Try on, great. Assemble: And turn outside in: Finish the bottom and the sleeves: Amke the neck right in the toy manually and all is done! Now the photo shoot ;) Thank you for your attention! Wish you good luck!
DIYs & Tutorials on the topic