I'm into food photography and I always need tools for photos. Like this tray :)
To make it, you need:
tray or whatever you want to process
white or cream base paint
bright paint for the top layer
craquelure varnish
brush
sandpaper
protective varnish
Prime the surface, leave it to dry: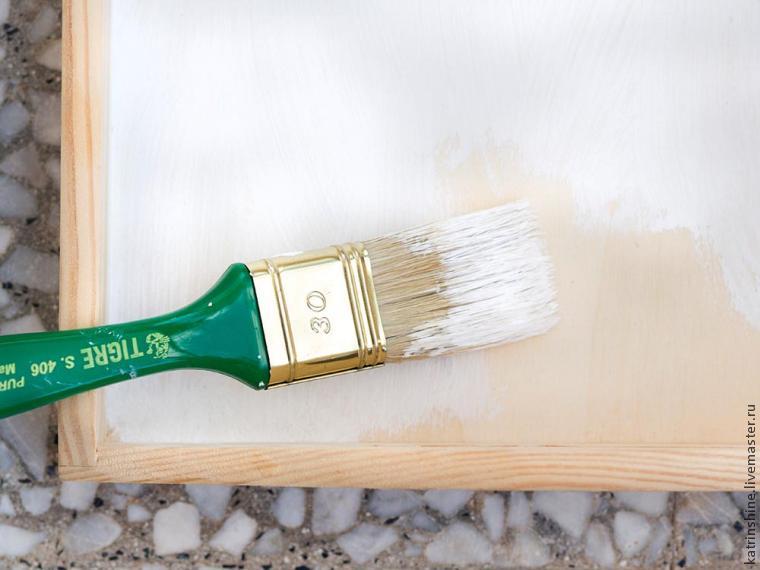 Apply some craquelure varnish and let it dry.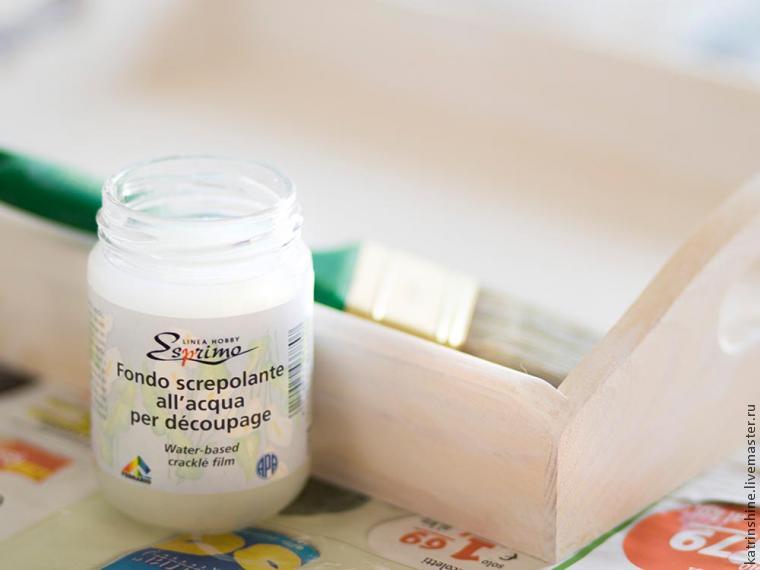 And paint, I selected a turquoise colour: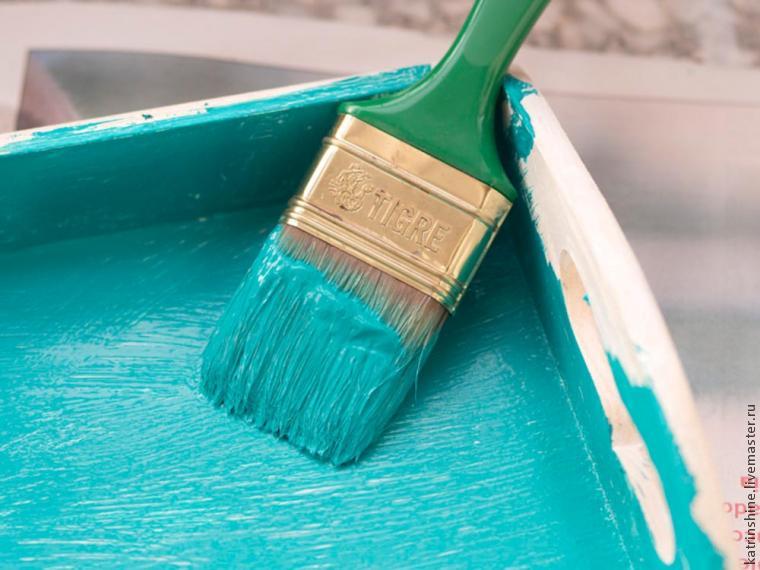 Slightly sand: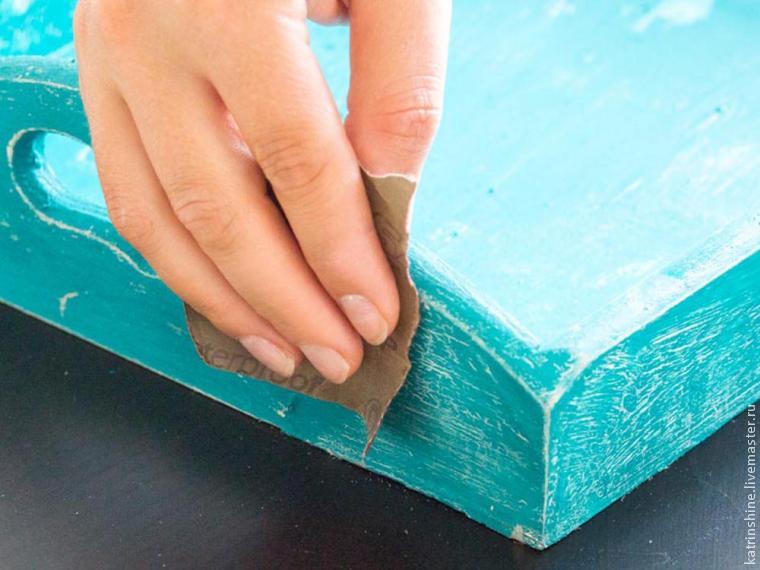 And varnish to finish: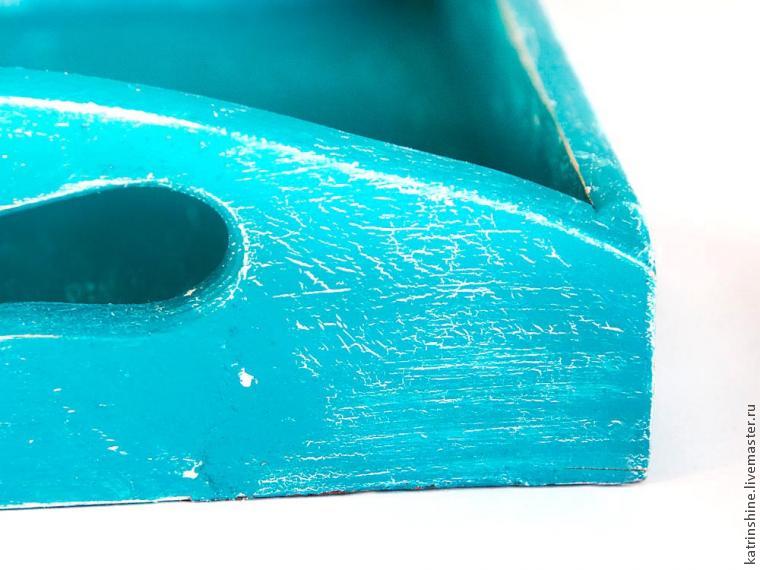 I think my tray will look great with orange tangerines :)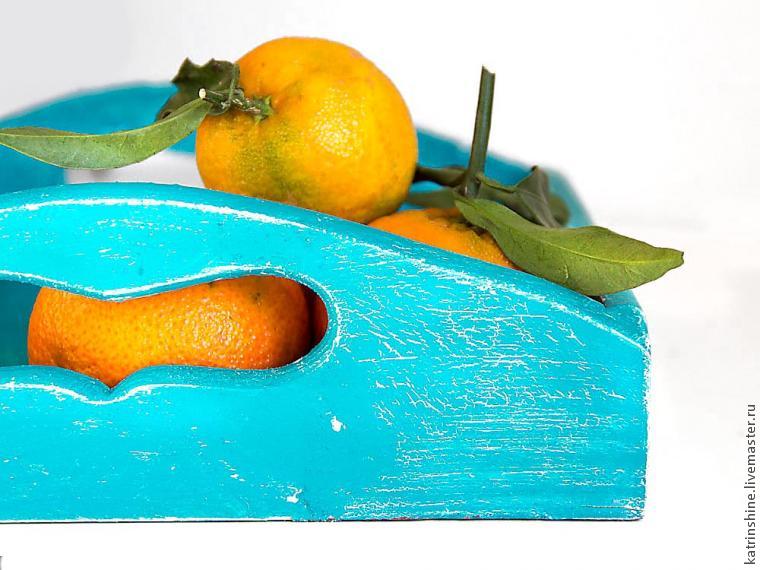 Or, maybe, with red tomatoes :)
Thank you for viewing!