Decorating a Box with Herbs-Dyed Cotton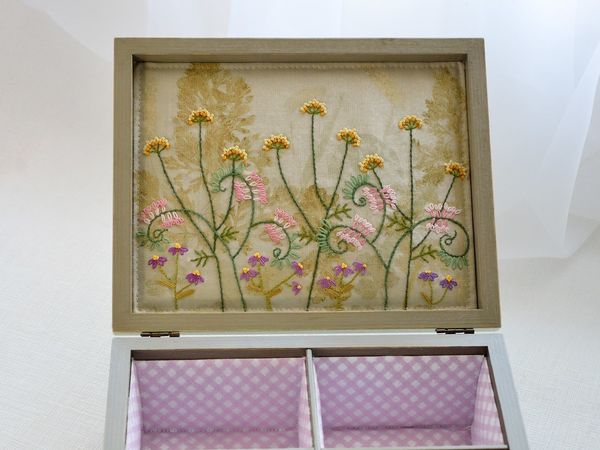 The tutorial consists of two parts: first, a piece of cotton is dyed with herbs and embroidered. Second, the decorated cloth is attached to a large box.
You need for part 1:
cotton
hammer
a piece of paintable non-woven wallpaper
potassium alum
a piece of plywood at least 1 cm thick
1. Measure the length and width of the inside part of the lid of the box, add 1.5 cm on each side, in other words, add 3 cm to the width and 3 cm to the length. Find different plants, for example, clover, carrot tops, all sorts of cones, leaves of dandelions look great.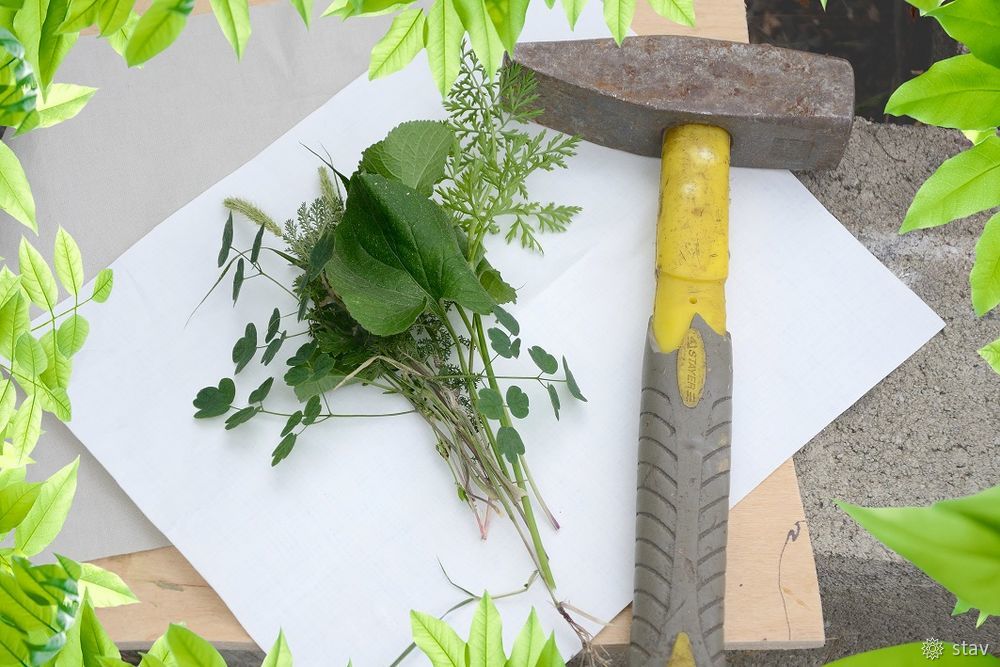 Put plywood, the fabric, lay out the plants, press all with the wallpaper and begin to hammer, that's what you get: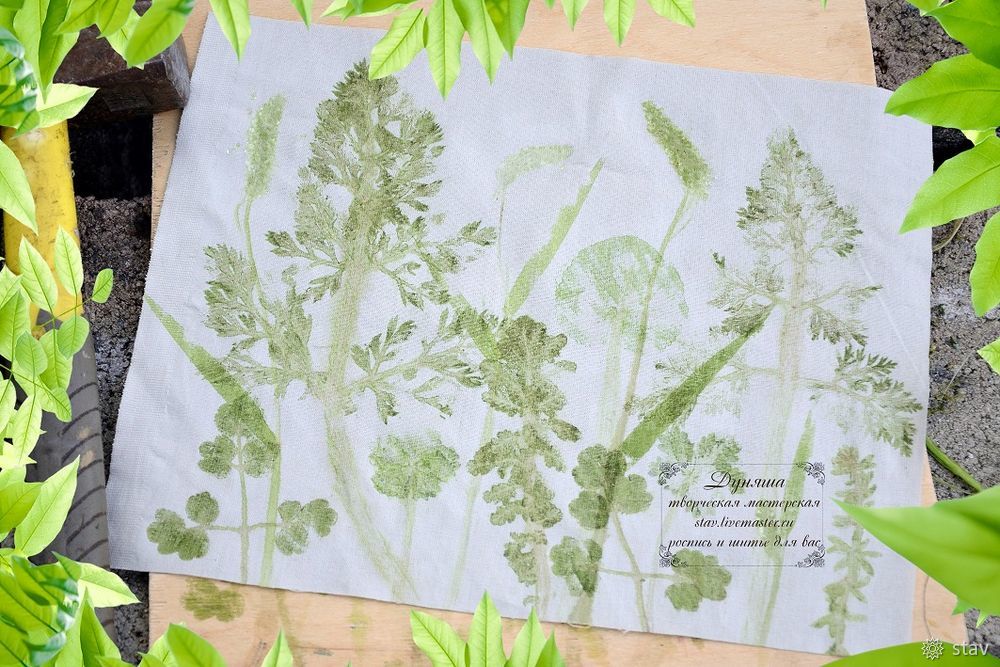 Now take the potassium alumen: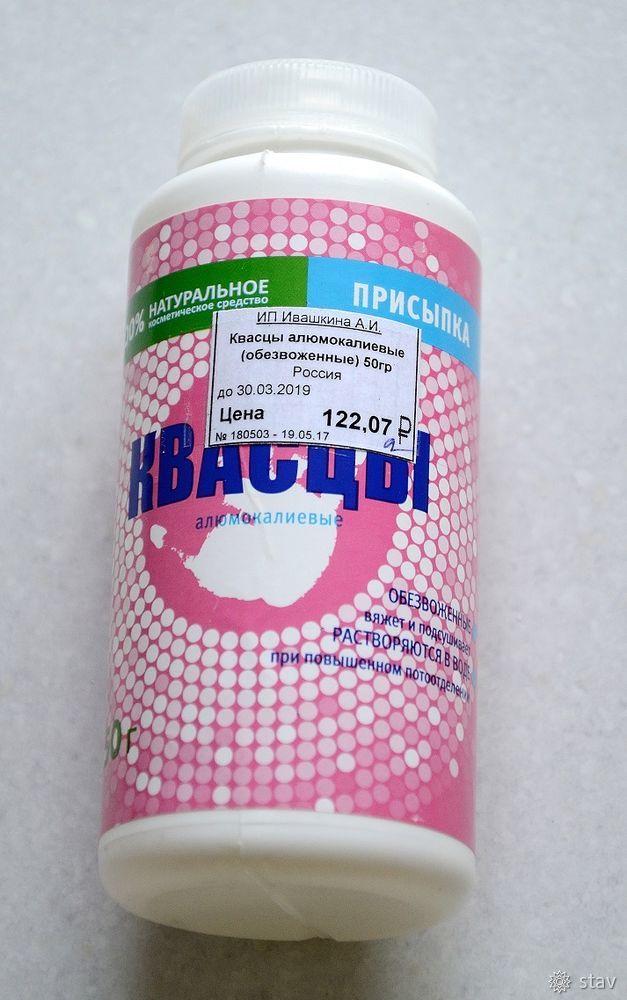 And then do all according to the instructions, the fabric weighs 10 grams, so take only 0.8 g of the powder. I took more.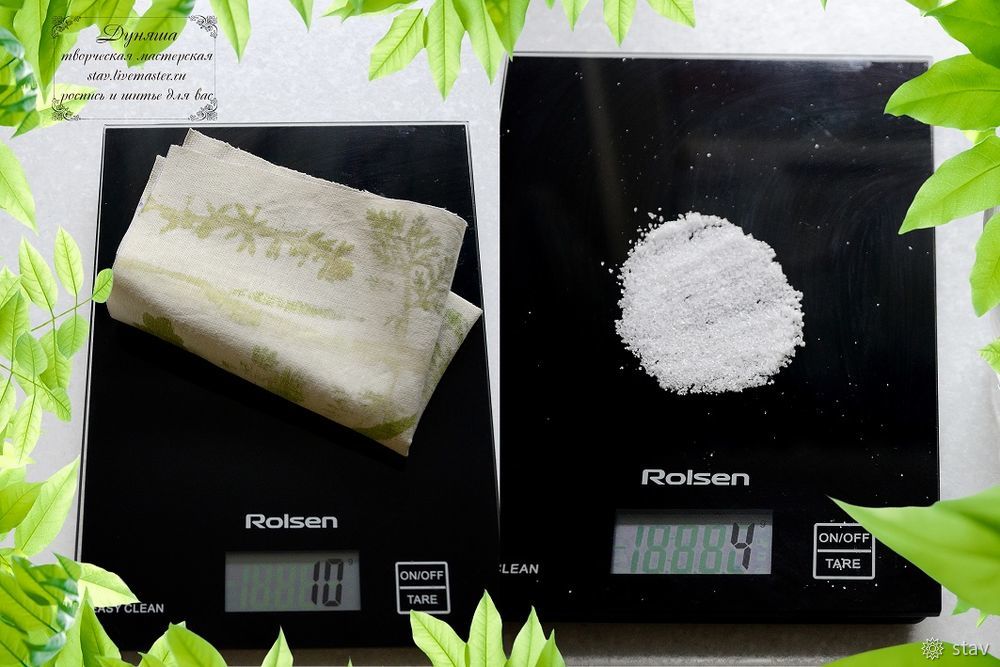 Dissolve the powder in boiling water, put the cloth and boil all for about an hour.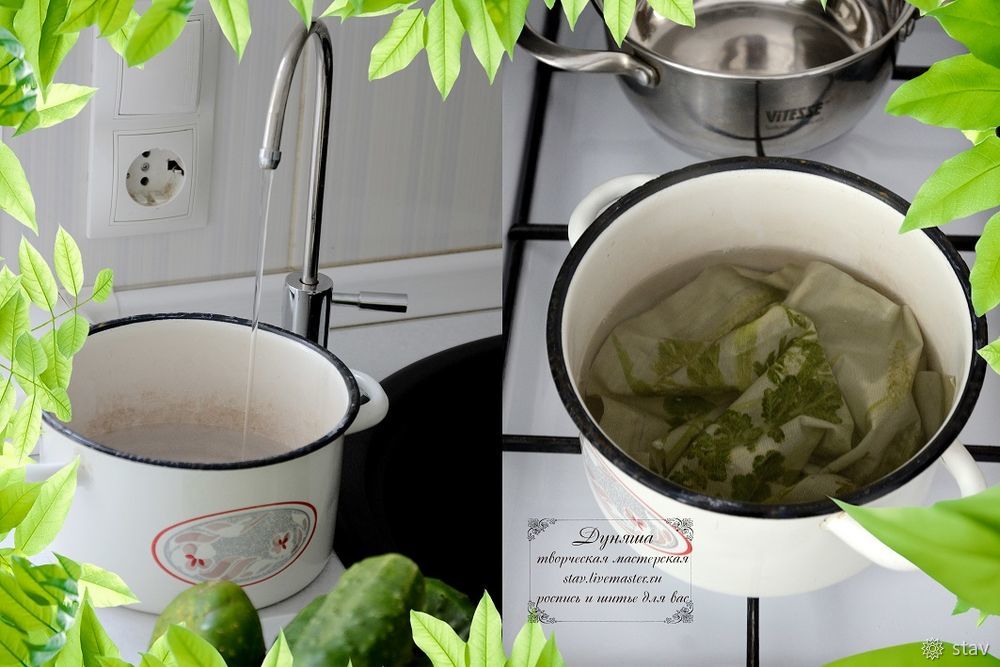 The hammered pattern is fixed! This works much better than ironing.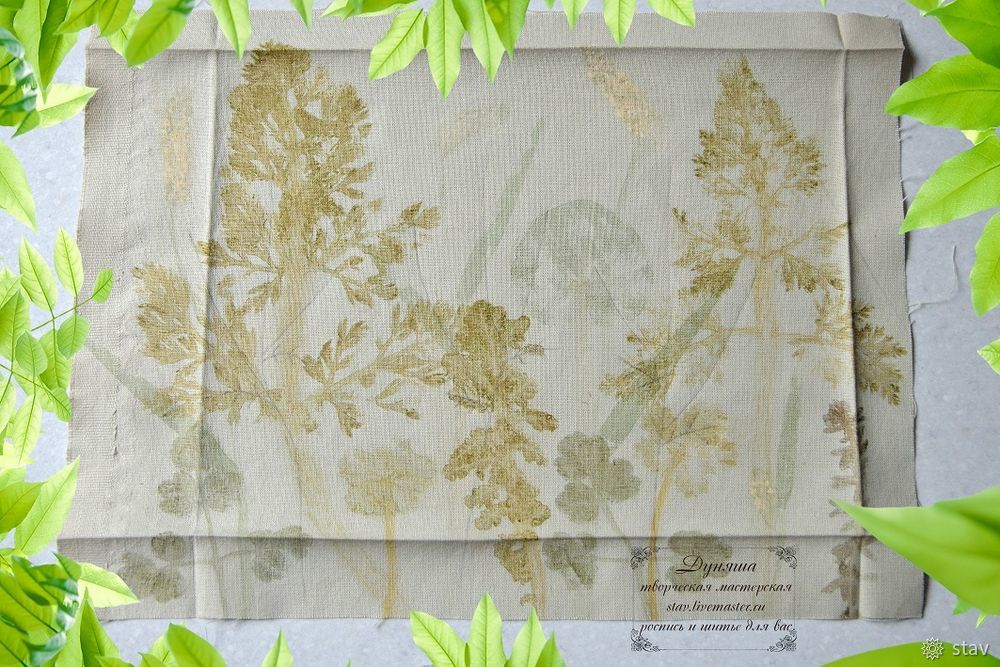 I embroidered the blank: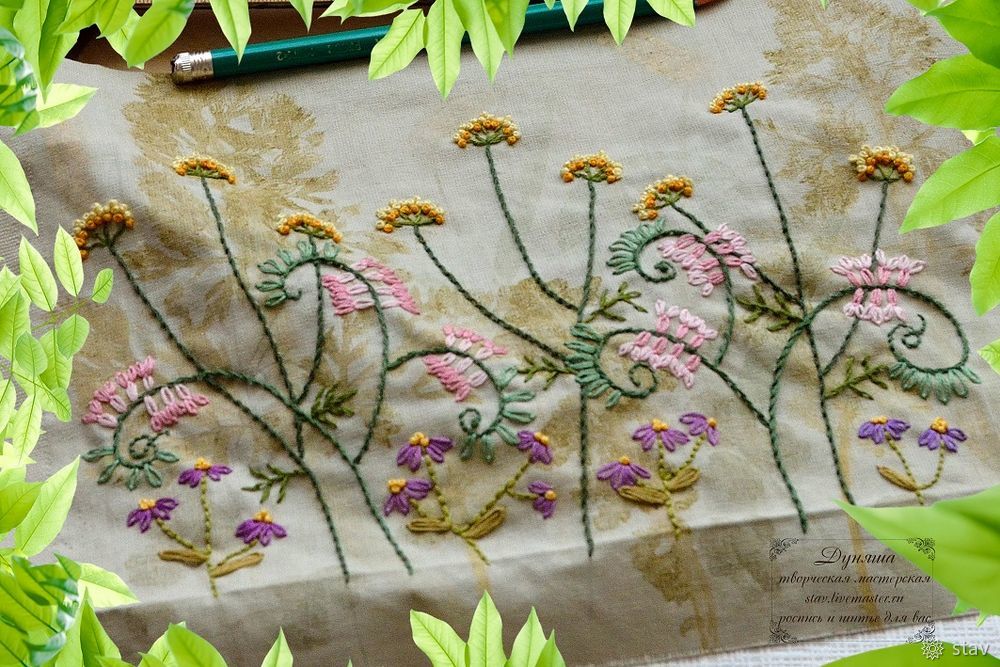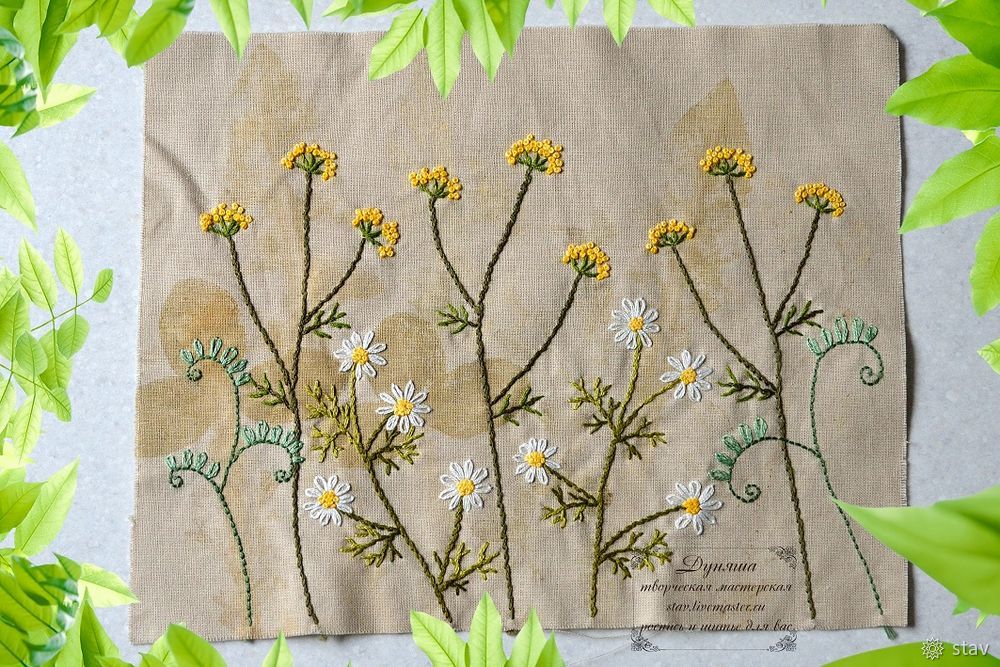 To implement part 2 — decorating of the box, take:
the embroidered fabric
polyester batting, 0.5 cm width 
thin cardboard
sewing machine
Moment Crystal glue
dense cotton (sateen, coarse calico)
Carefully measure the inner part of the lid, cut out a cardboard rectangle of the size minus 2-3 mm. Cut out the same rectangle out of the batting.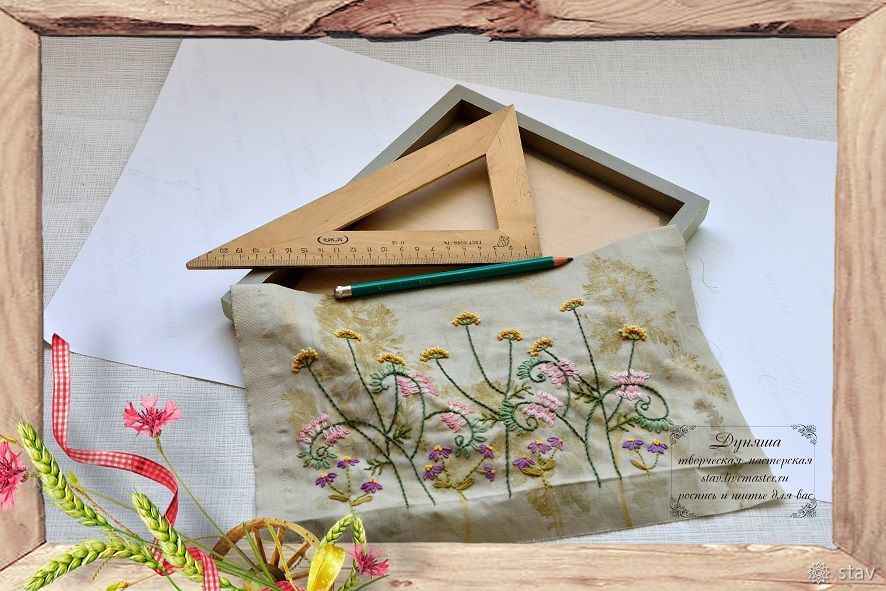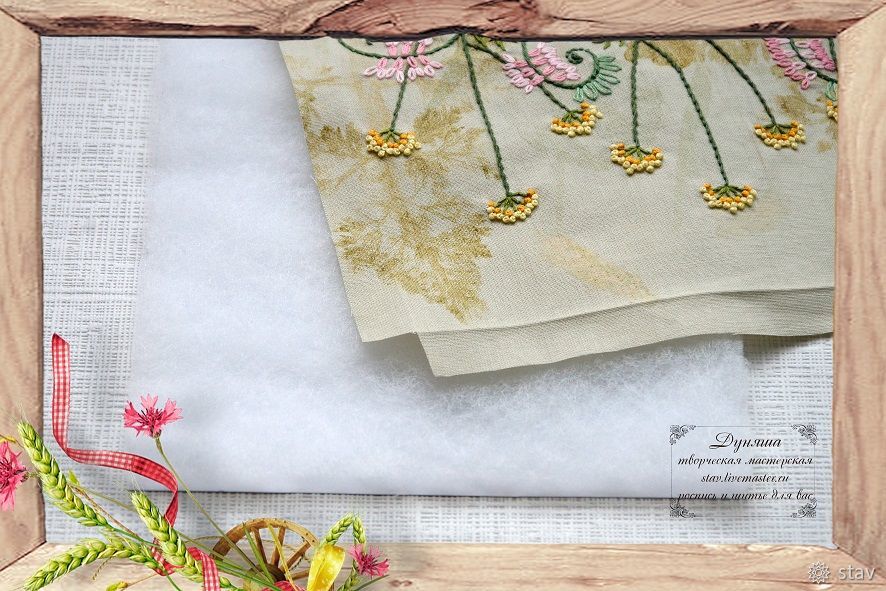 Make a sandwich out of the cardboard, batting and cotton. Turn over. Apply a little glue on the cardboard, the edges of the fabric are folded and pressed.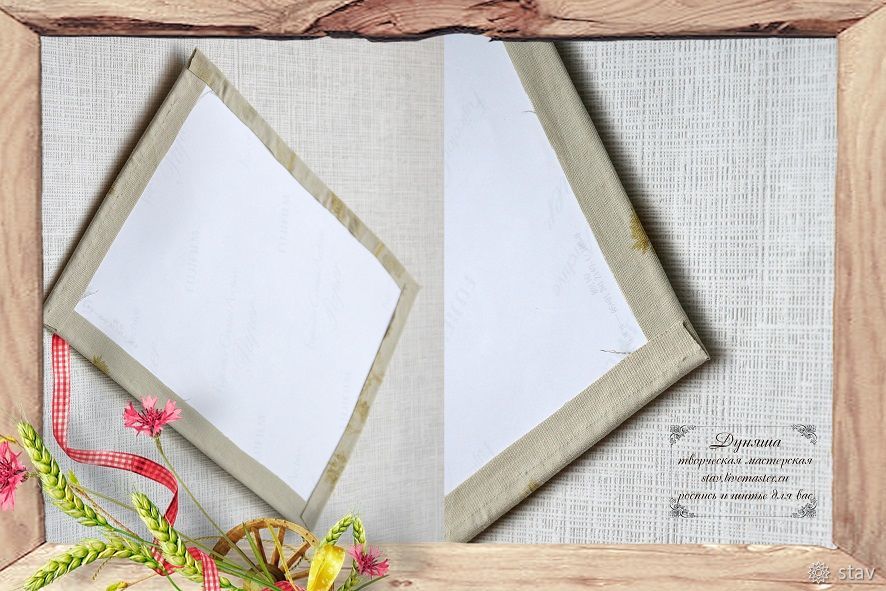 Then stitch: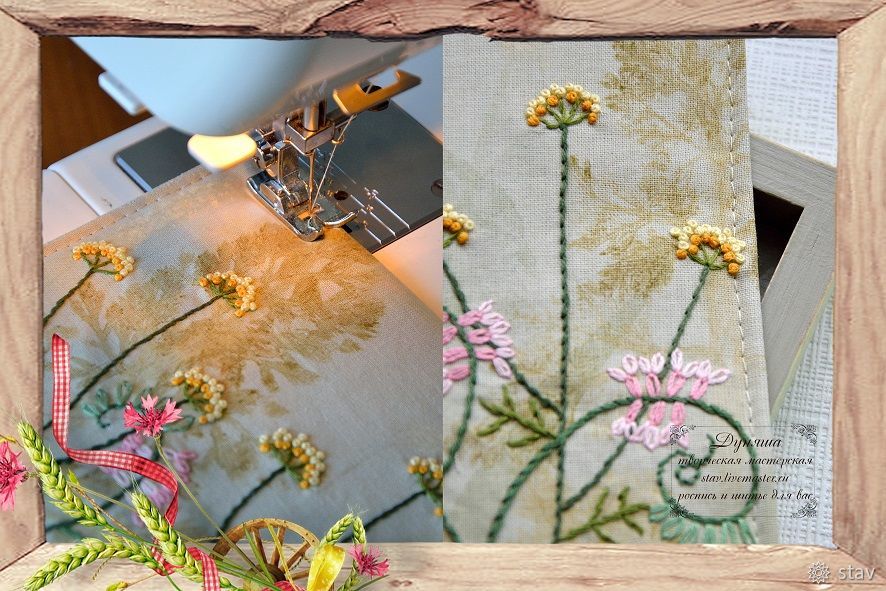 Insert it in the lid: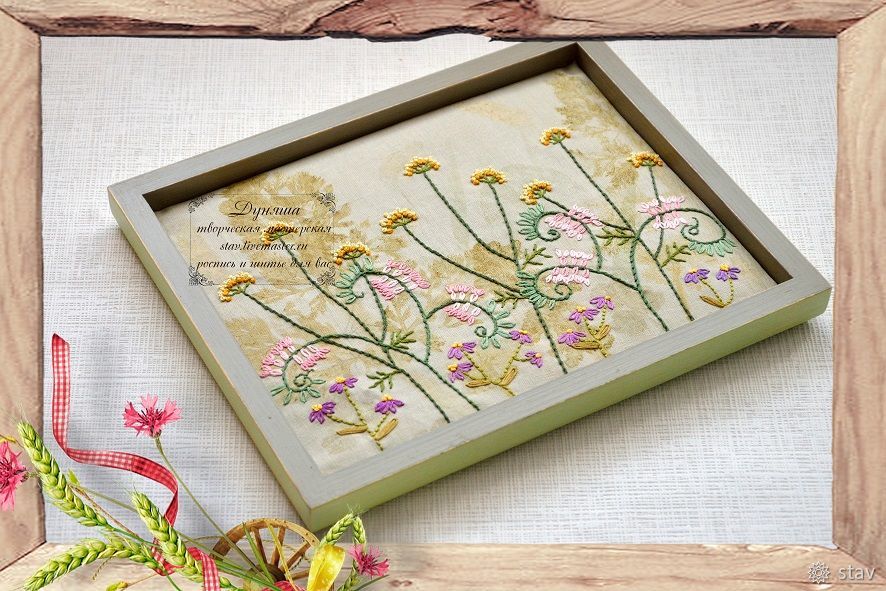 Make a template for the box. Measure the box, transfer the measurements on cardboard, make a template and cut out fabric according to it.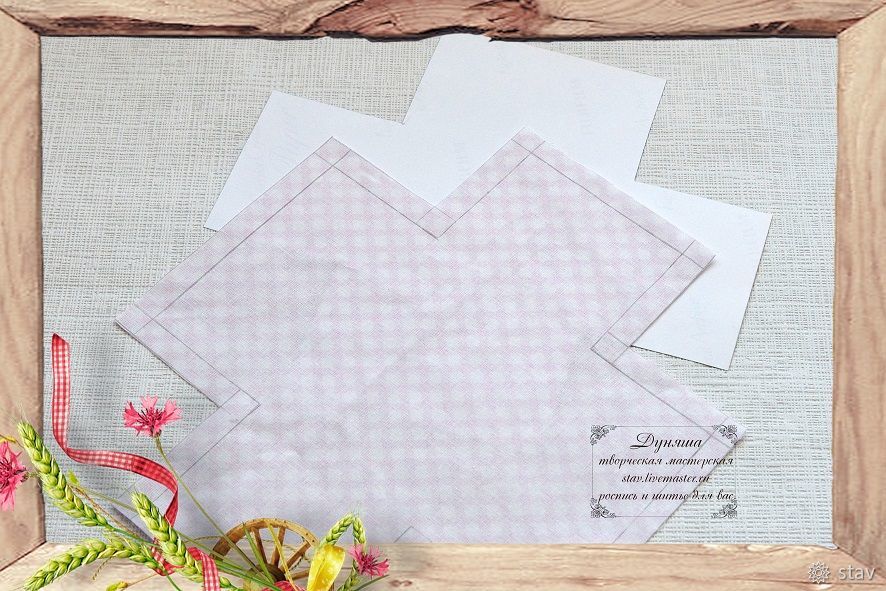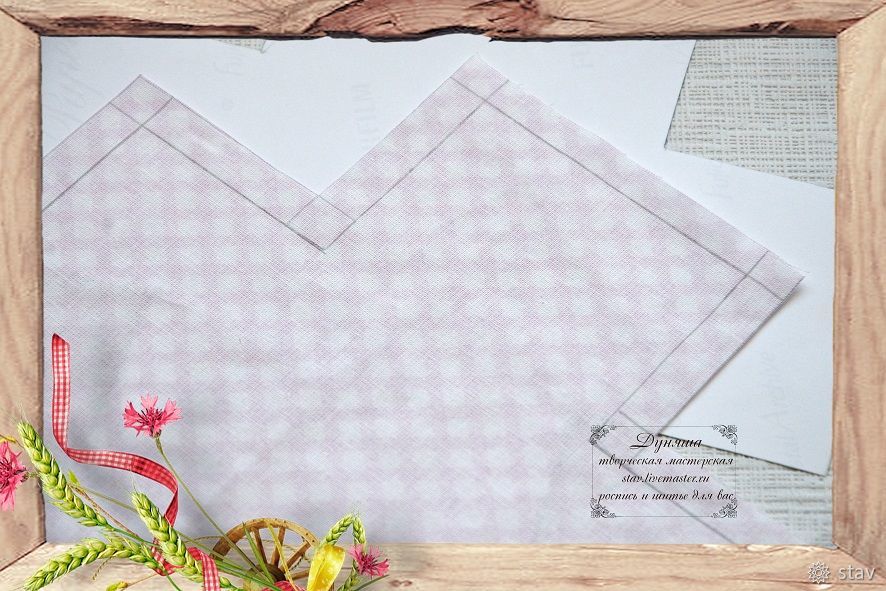 Make cuts at a little more than 90 degrees: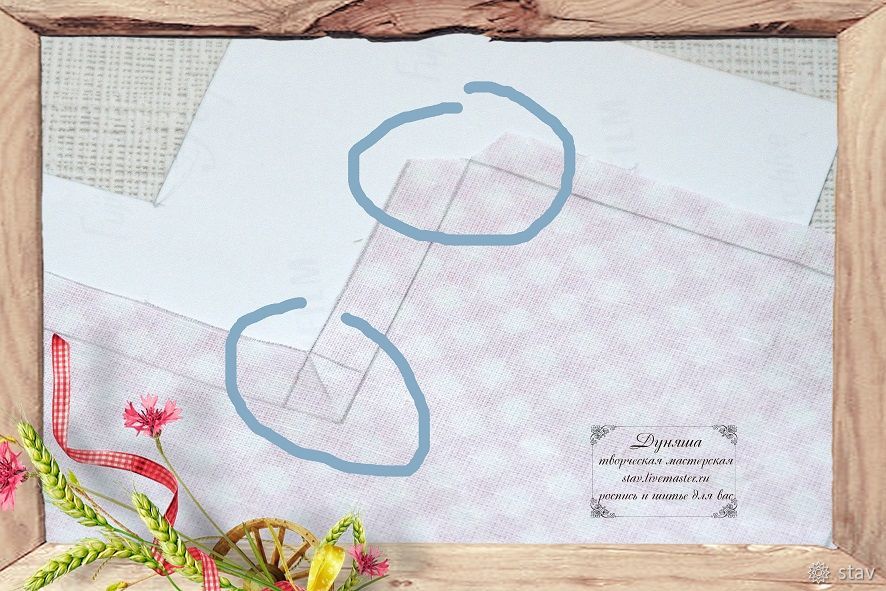 Add some batting: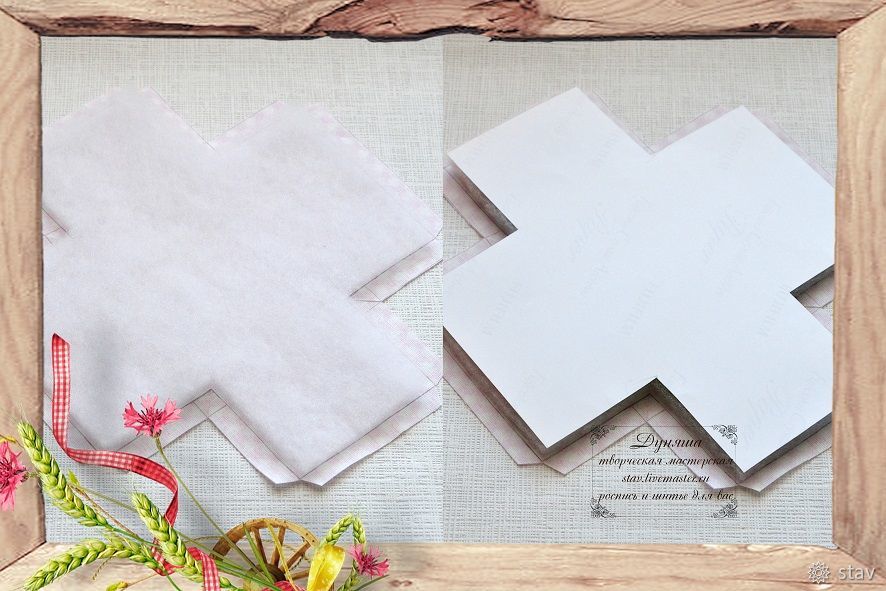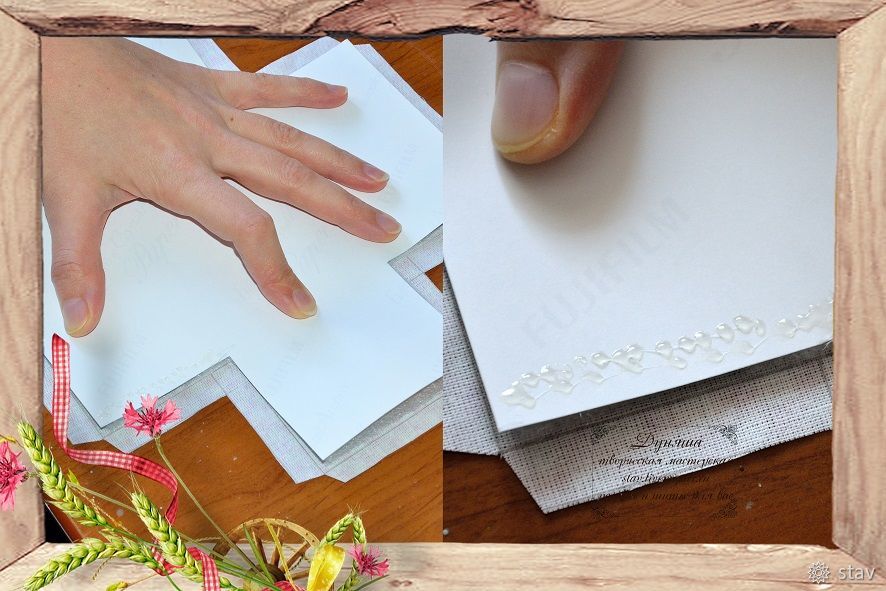 Glue the fabric.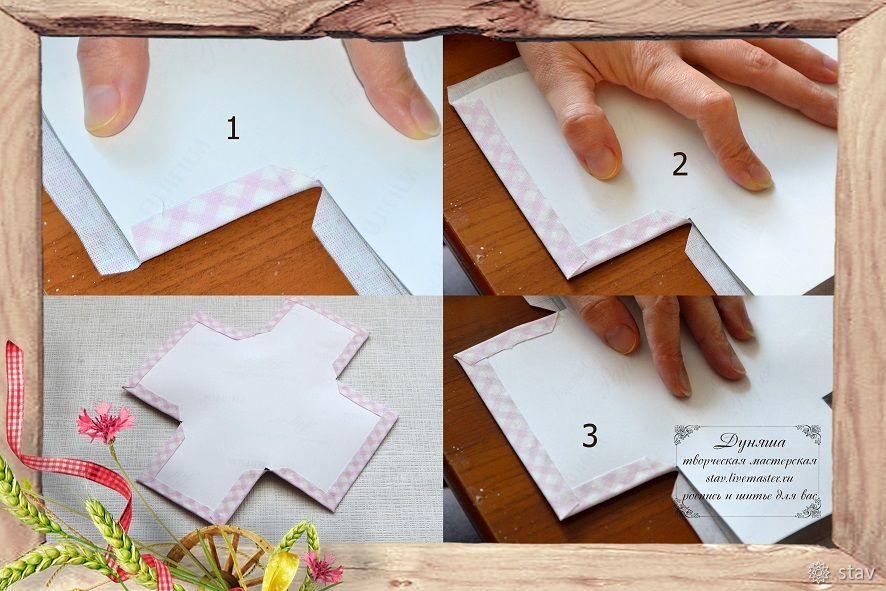 Stitch the blank on the sewing machine.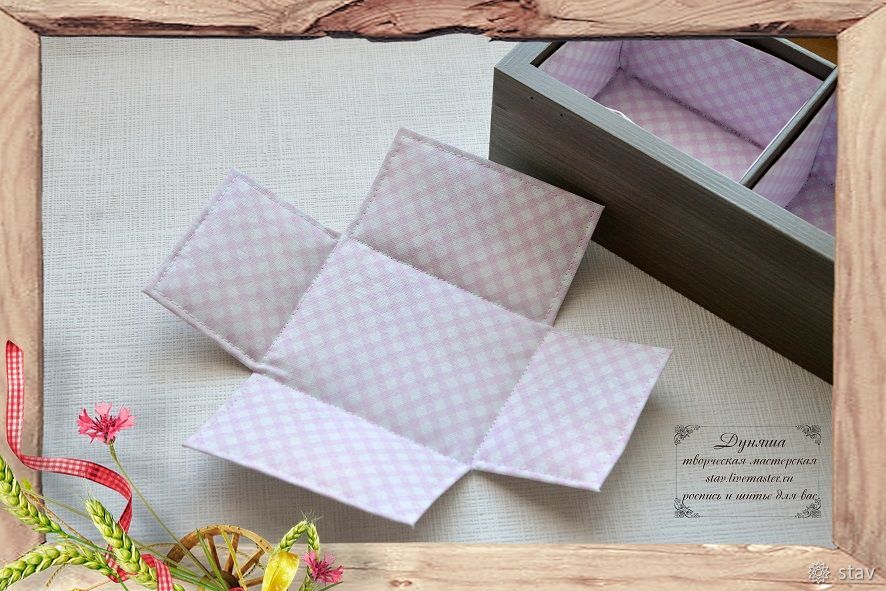 And decorate the box: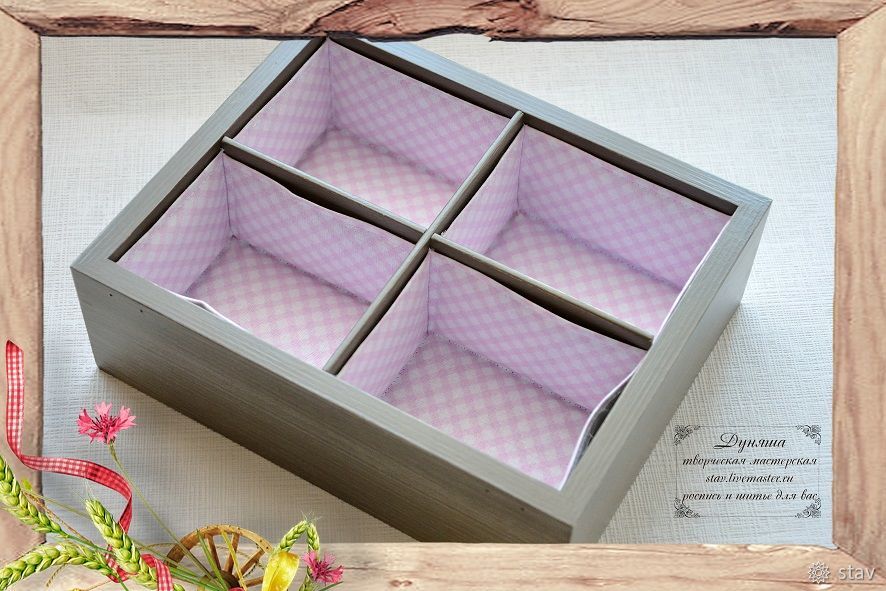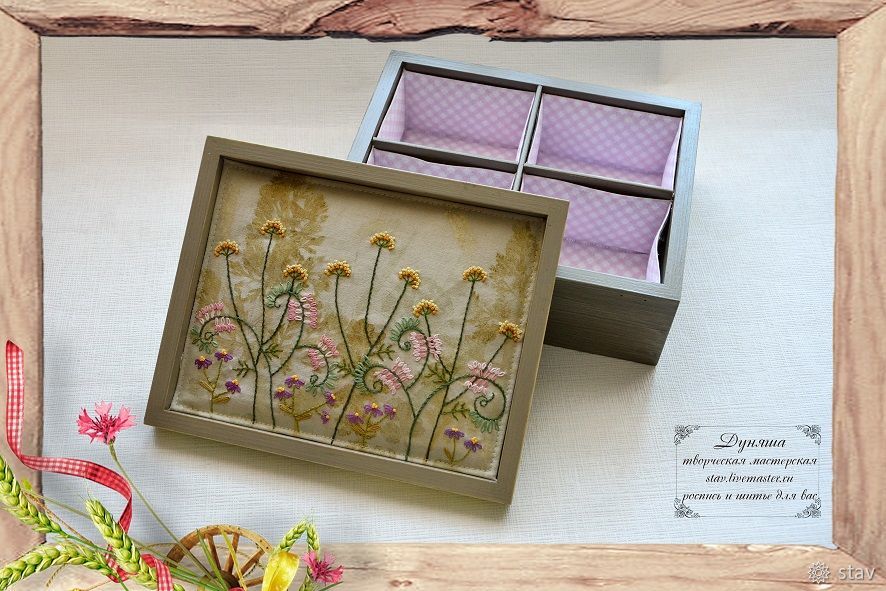 You get an amazing box by the end: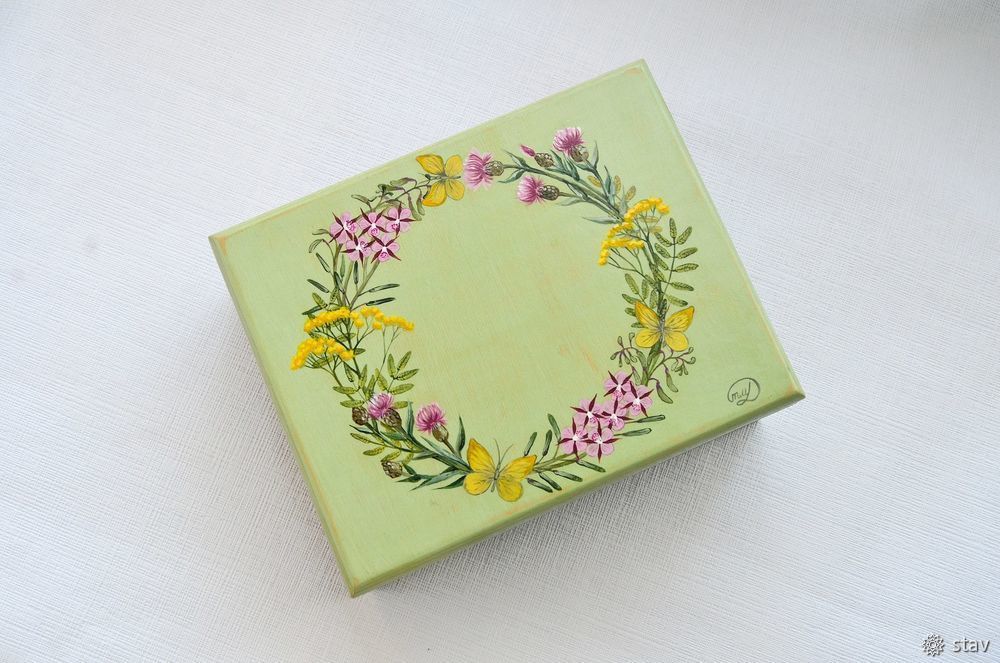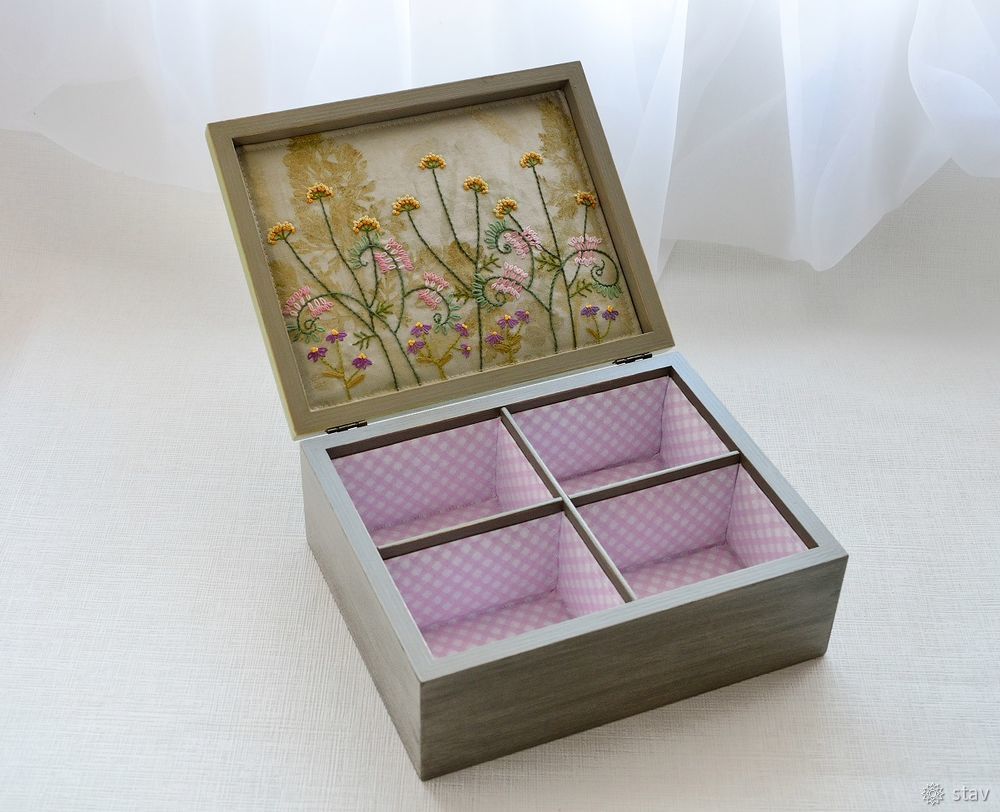 DIYs & Tutorials on the topic