How to Decorate a Wooden Gift Box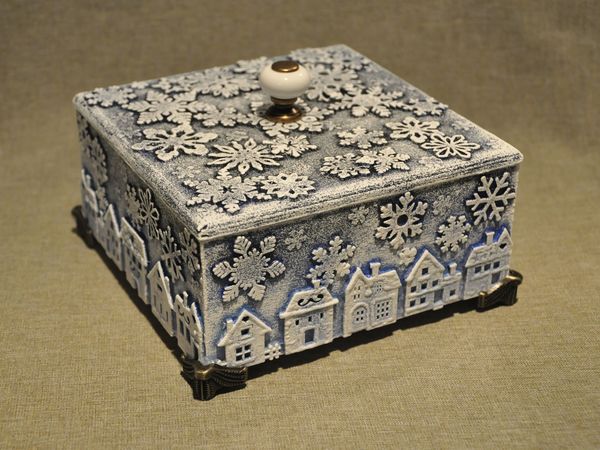 I want to offer you a very simple and quick way of decorating a gift box. Actually, you can decorate anything using this method.
You need:
box blank
wooden decorations
glue
paint
brushes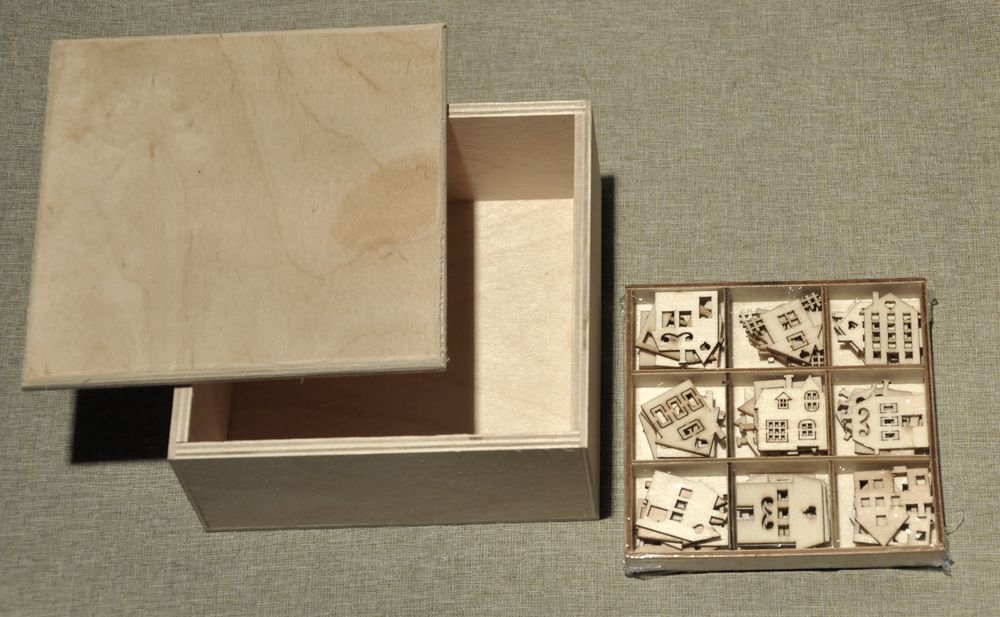 Attach wooden decorative elements to the walls with glue.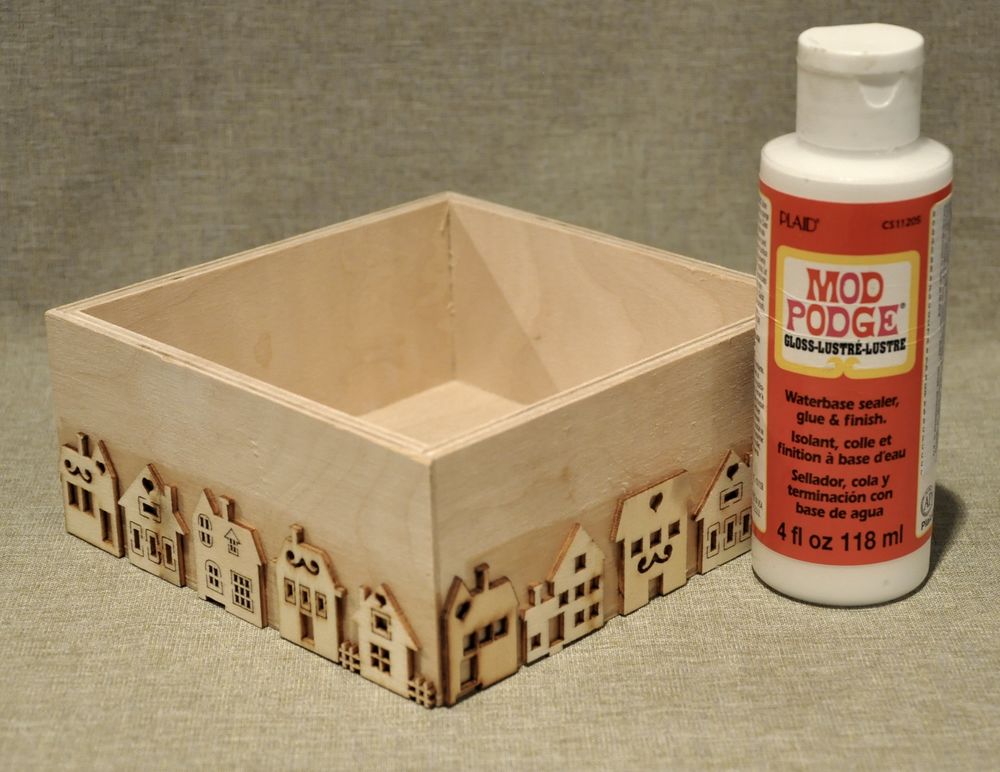 Then apply chipboards: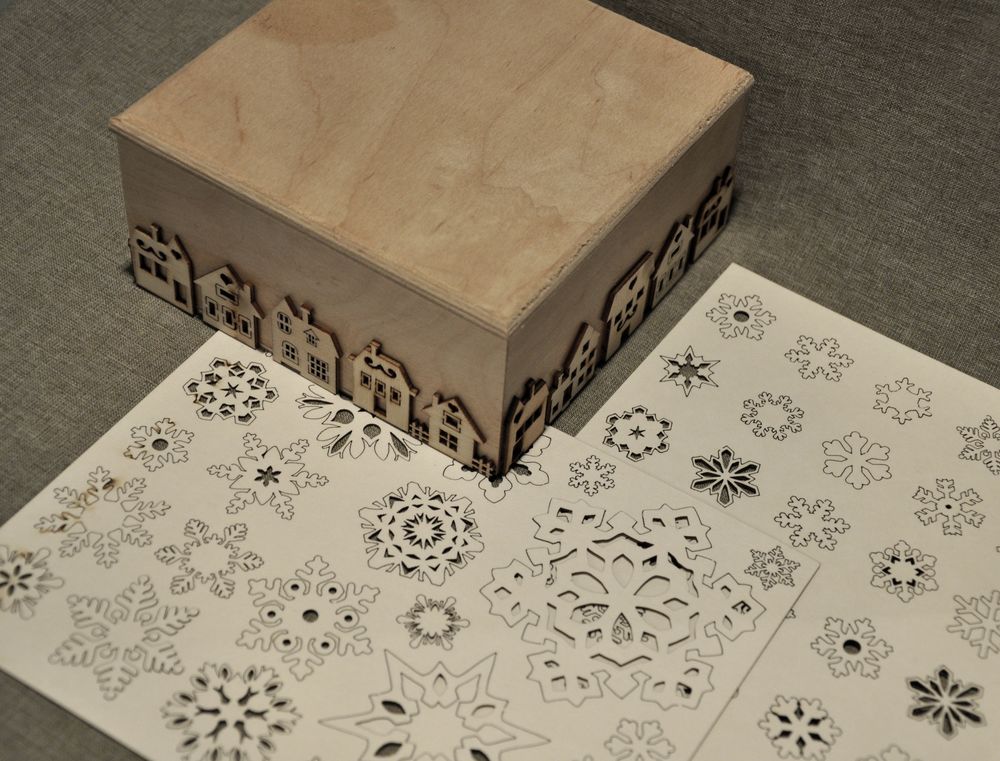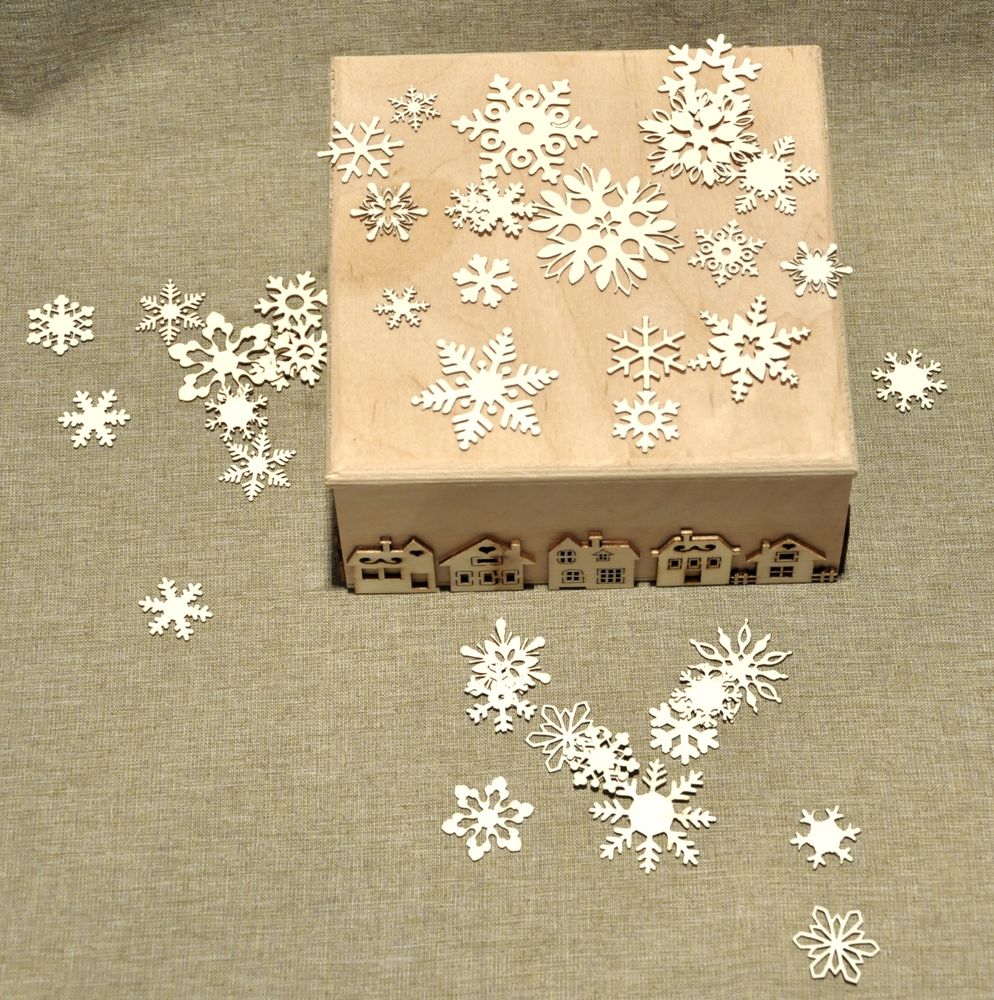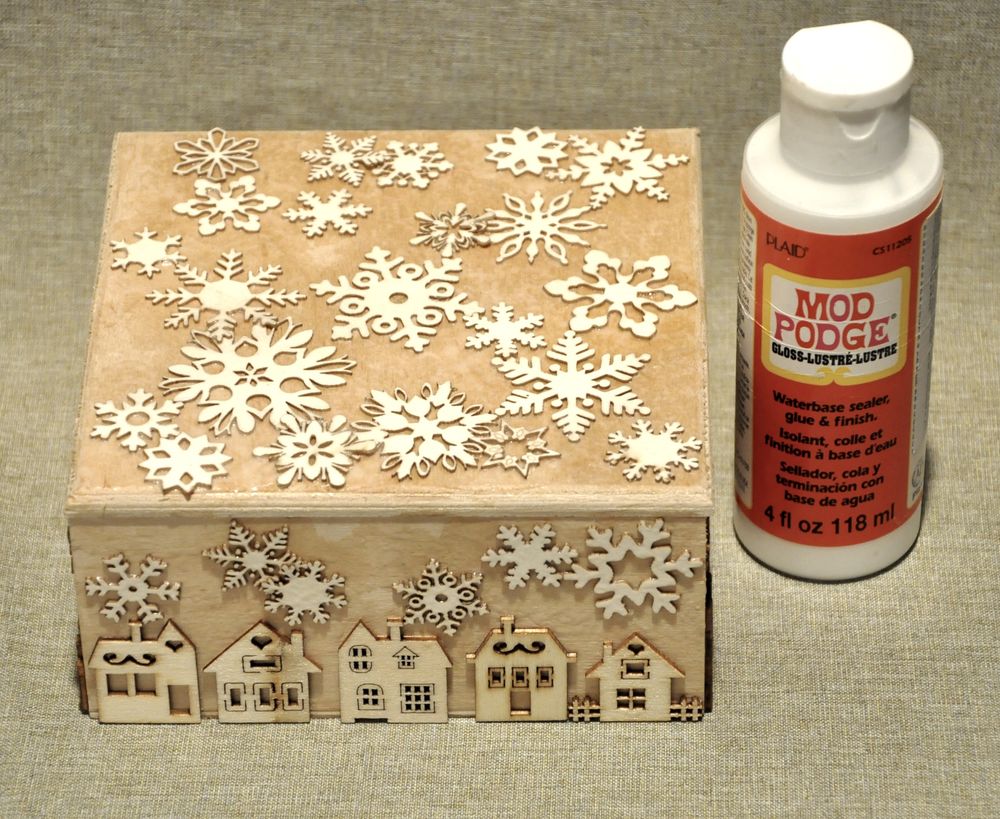 You can also use a template and coating to transfer snowflakes: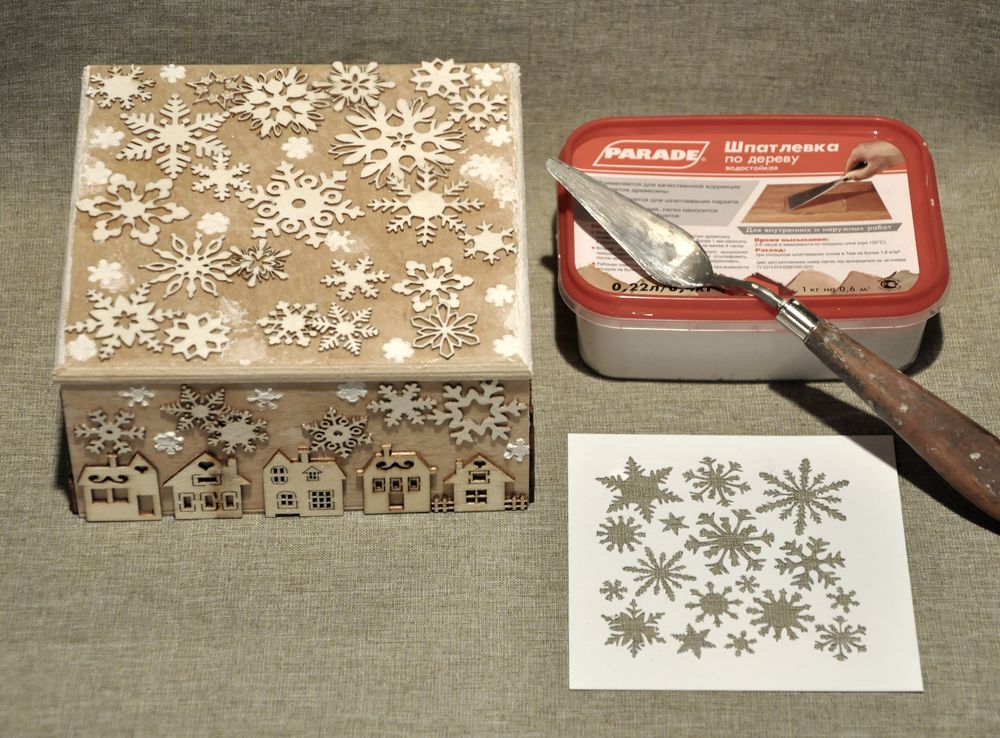 Then prime all: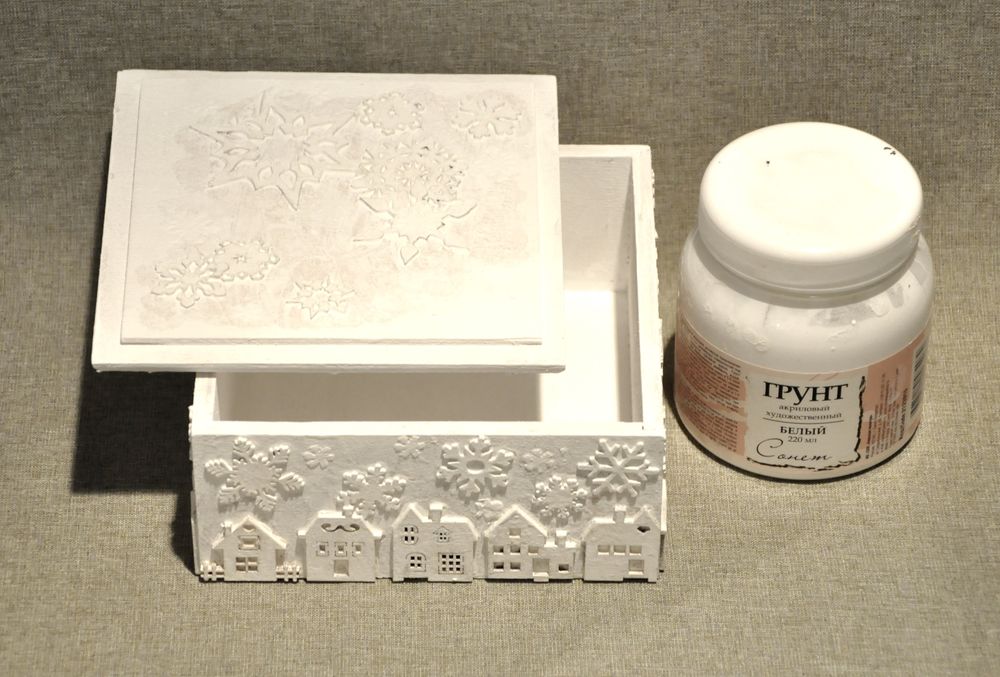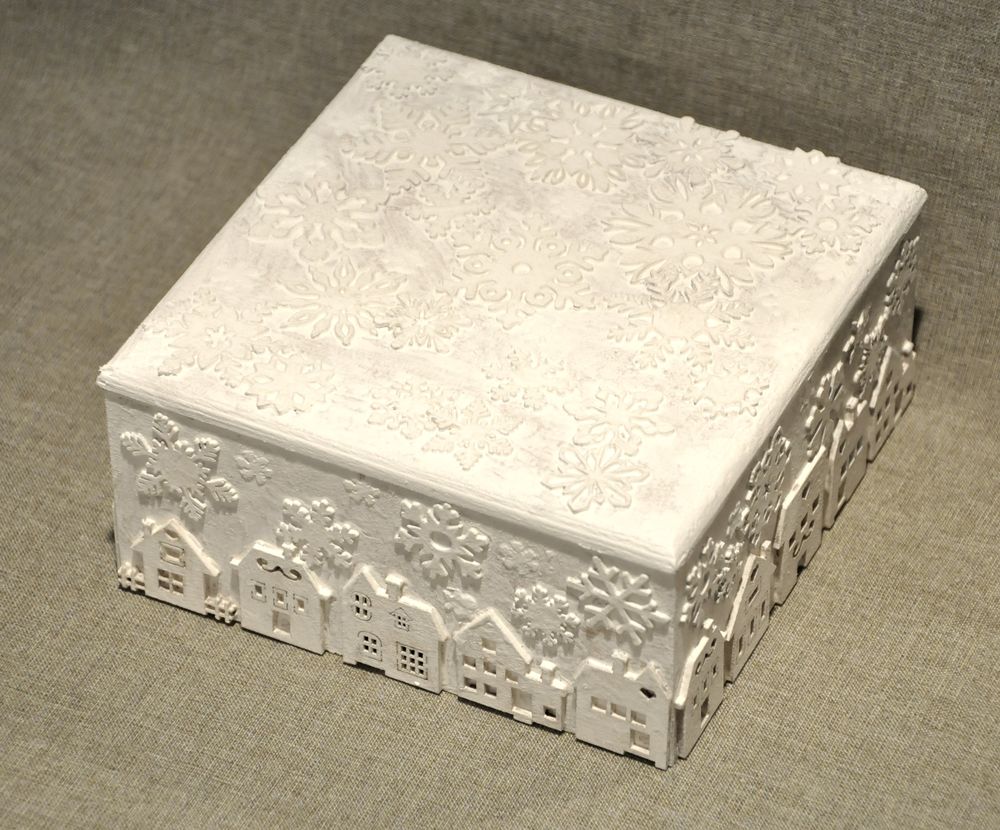 Add texture. Apply contour on the houses to produce the effect of heavy snow: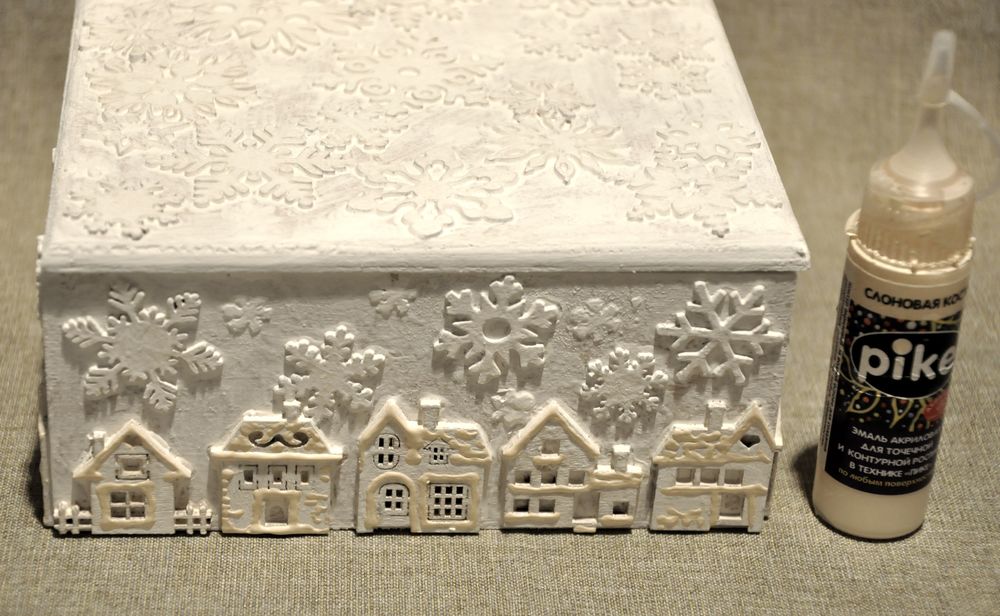 And finally, paint! Use acrylic paints, look at any photo with nice sunset colours and transfer the shades: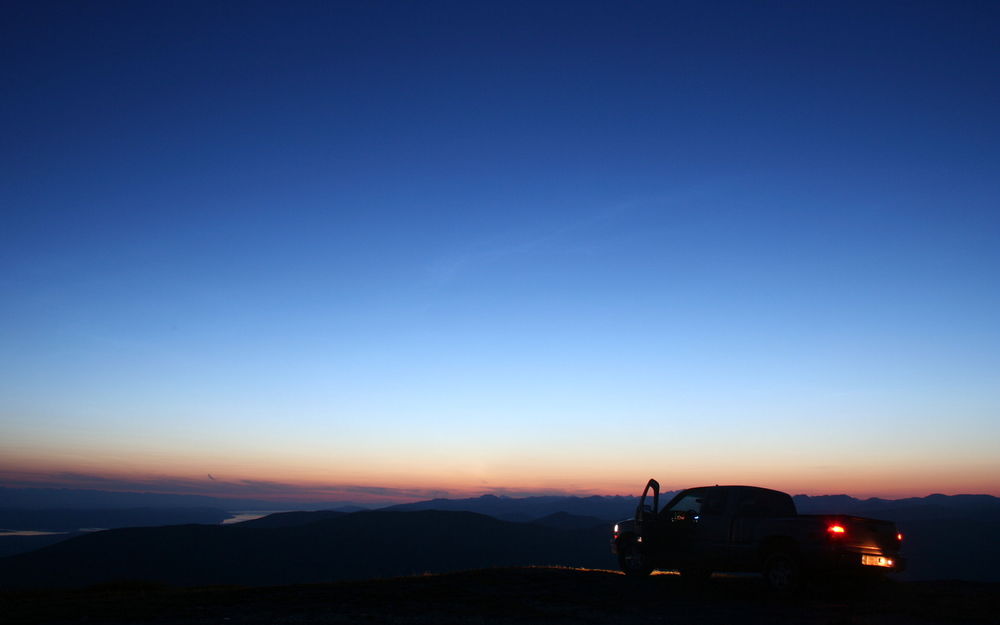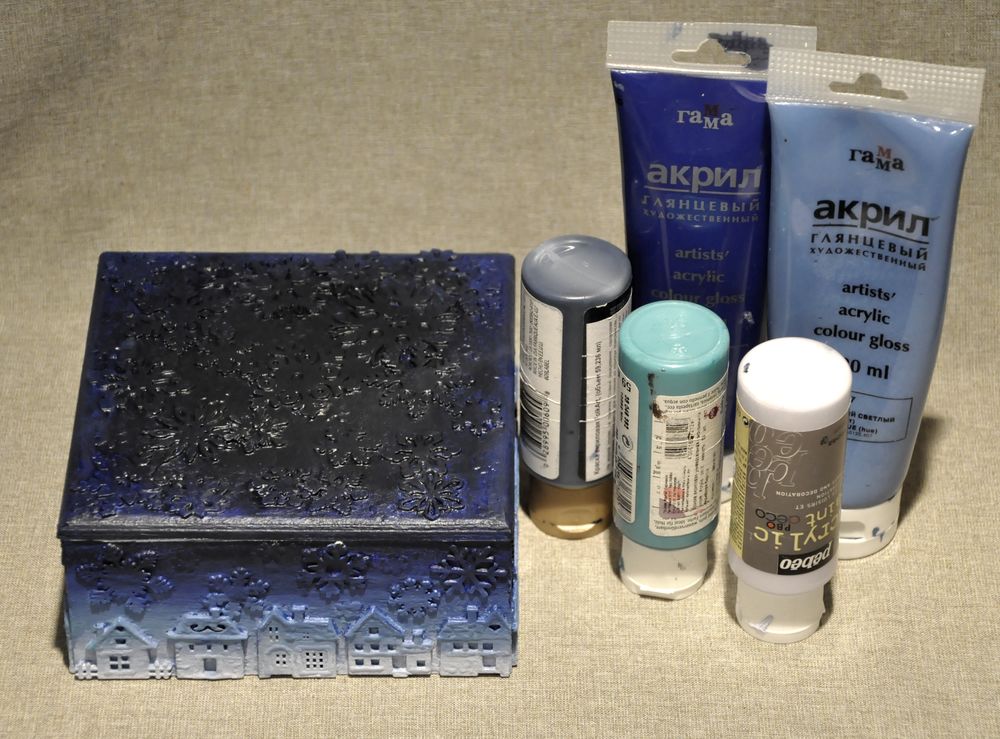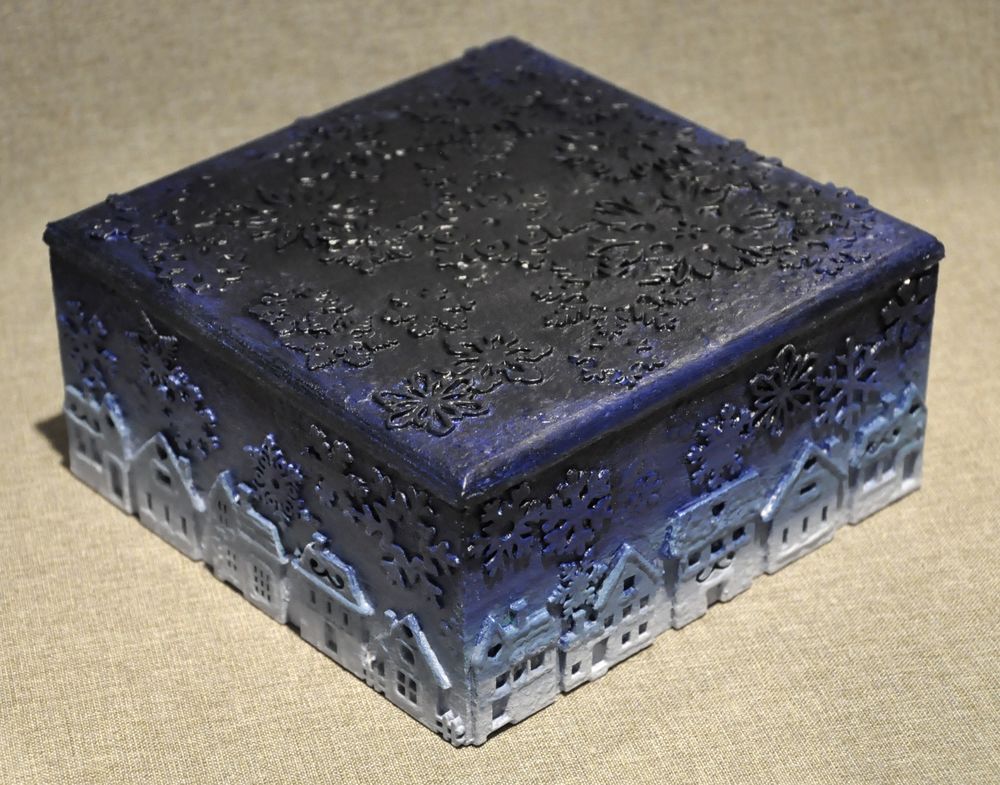 Finally, use a sponge and apply priming to emphasise voluminous elements: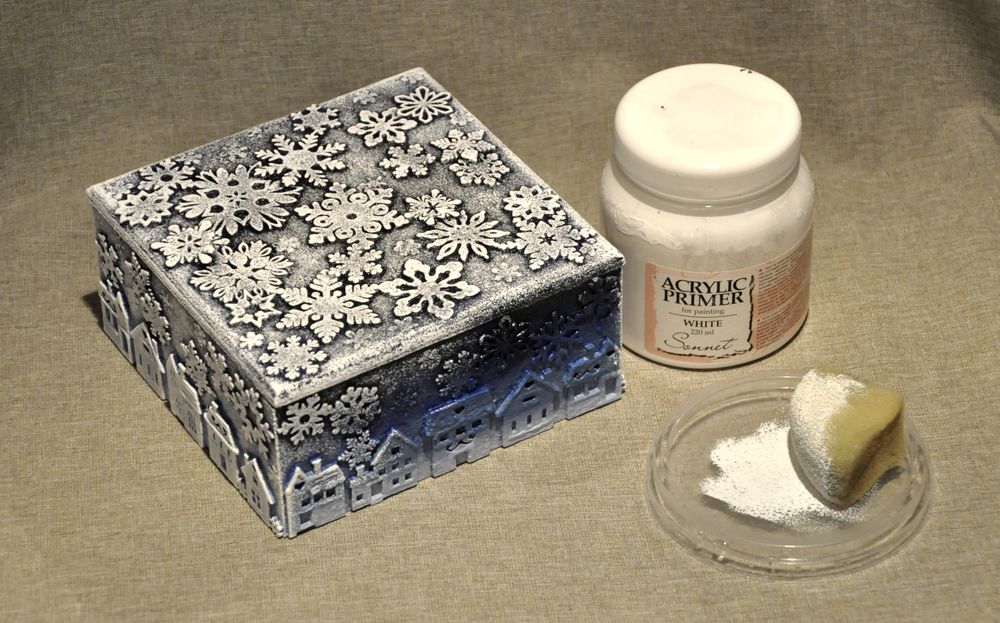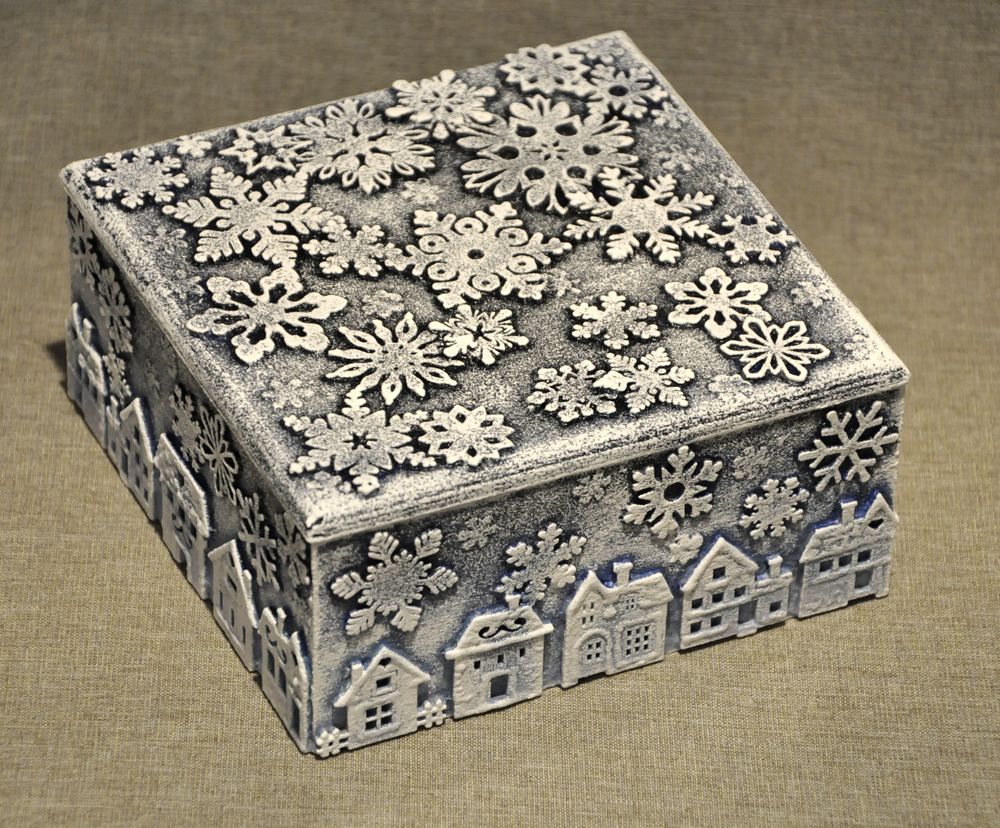 The box is ready, but I wanted to fix a handle on it: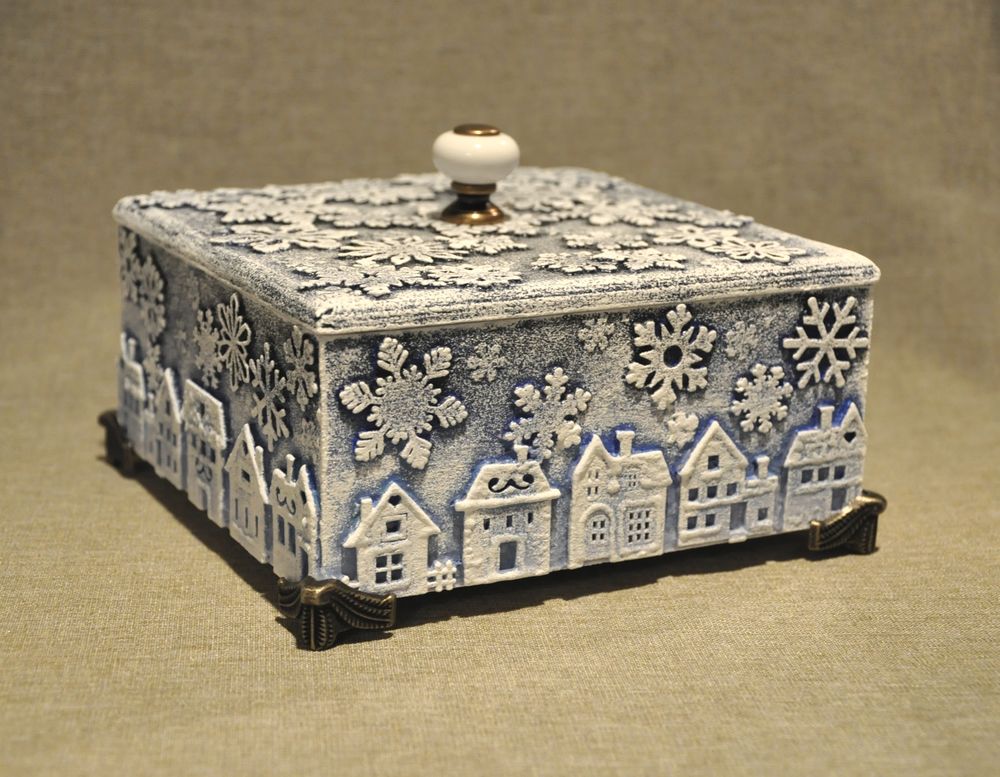 The inner part is thoroughly sanded, finished with white paint and covered with a layer of water-based acrylic varnish. The lid is also decorated with snowflakes of different sizes.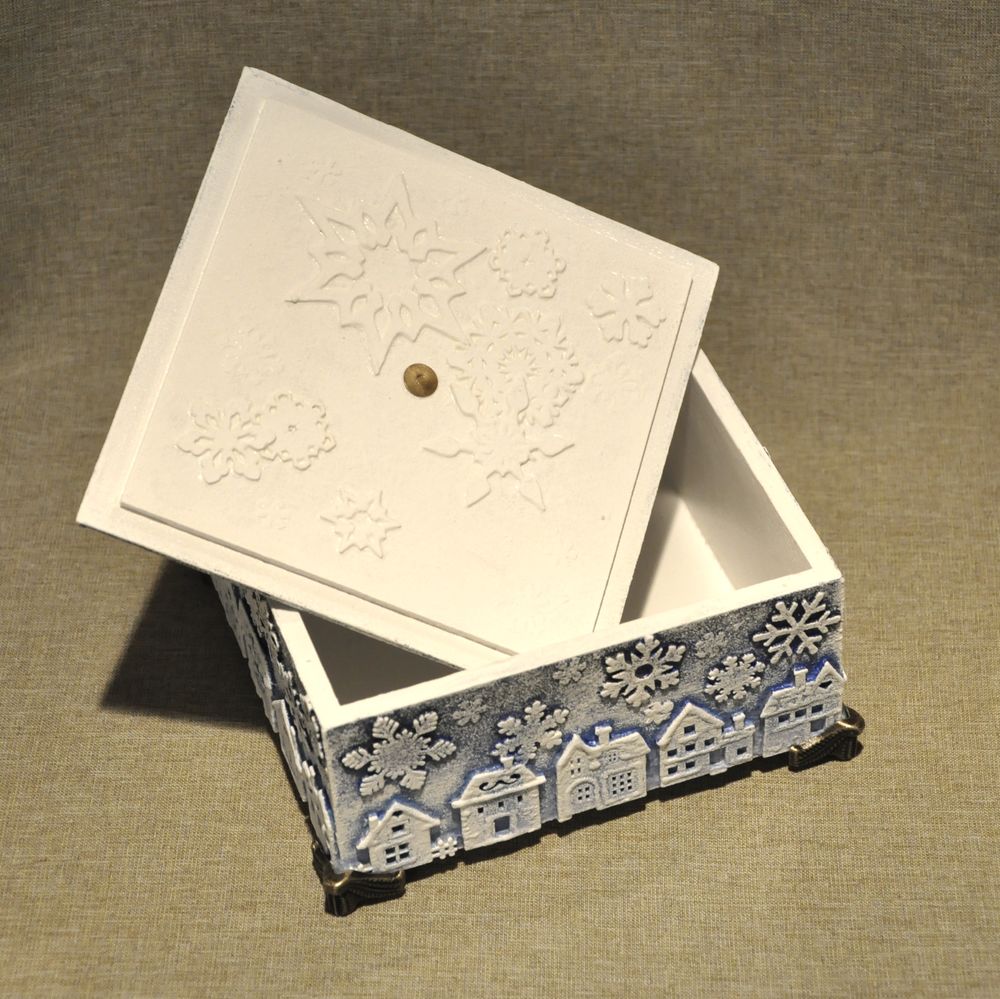 Put sweet gifts inside and give joy to your family members and friends!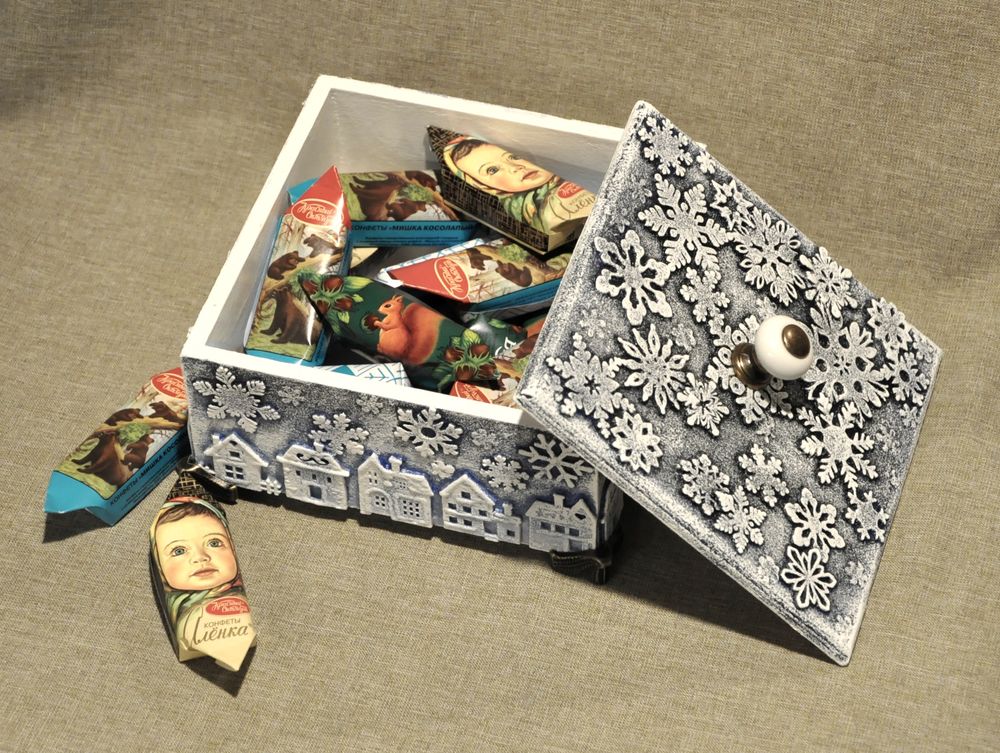 Thank you for your attention! :)
DIYs & Tutorials on the topic