Felt DIY: How to Sew a Capacious Vanity Case
The size of the finished vanity case is 18 cm by 18 cm by 7 cm.
The materials you need for sewing the vanity case.
1. Hard felt, 1-2 mm thick, 45 x 55 cm.
2. Zipper 40 cm, preferably detachable.
3. Iron-on image.
4. Printed A4 pattern, 1:1 scale.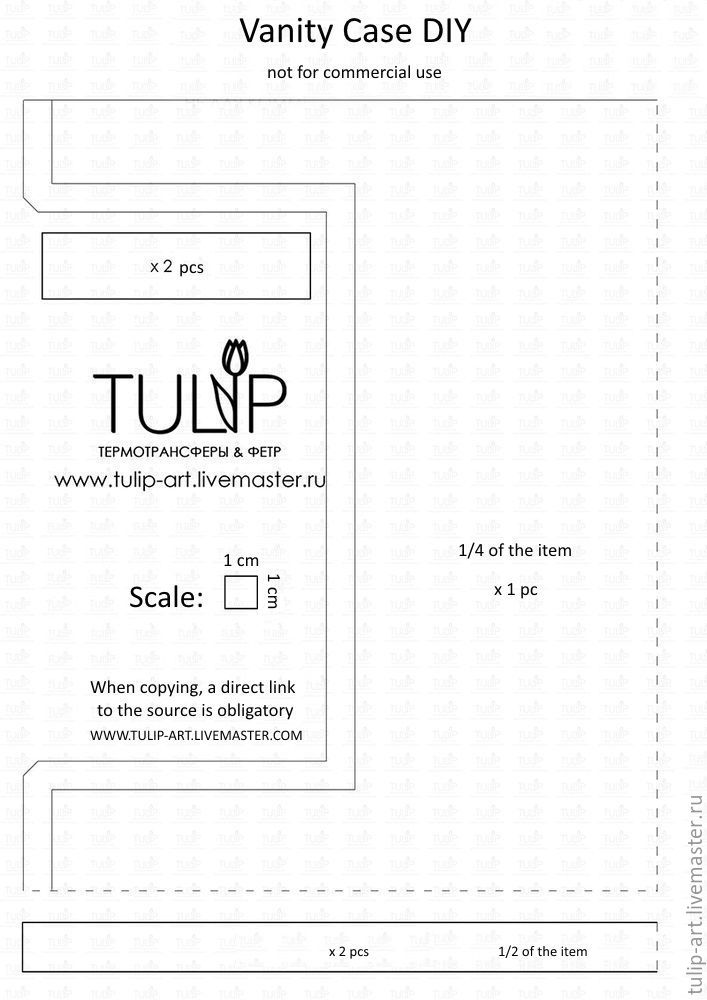 The cut
For convenience, I placed 1/4 of the vanity case and 1/2 of the part for sewing in the zipper on the pattern. The pattern looks like that: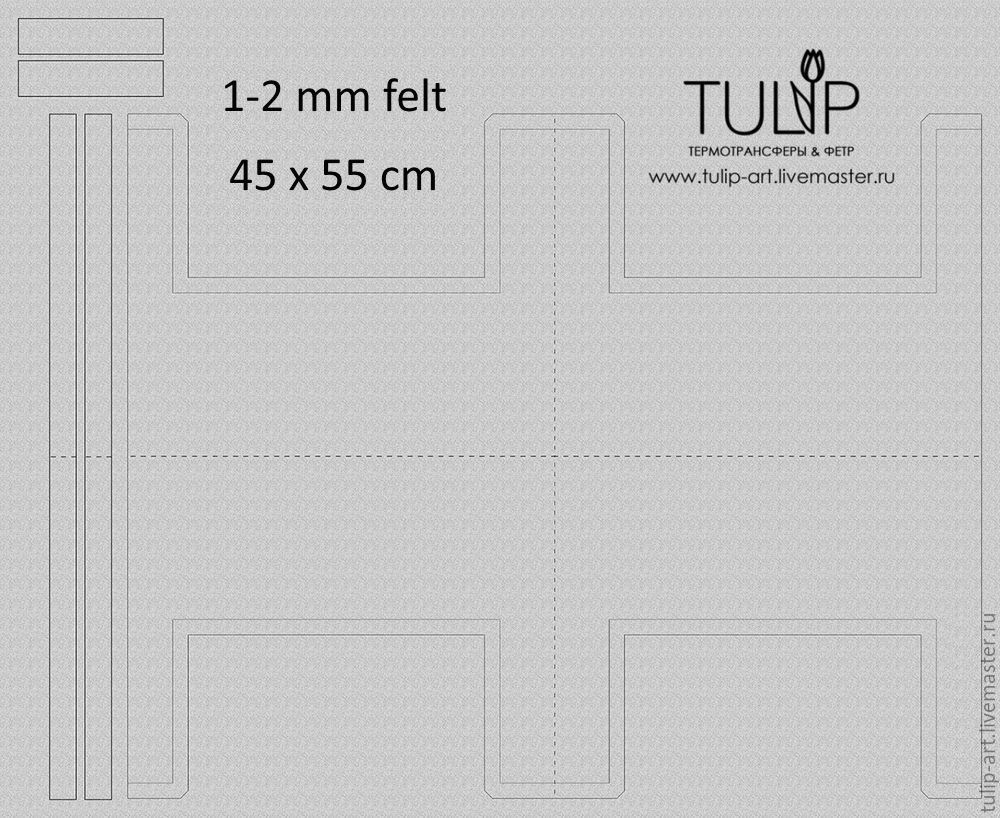 As you can see, the size  45 x 55 cm is given even with some excess, so this felt will be enough for the manufacture of handles (if you want) and decorative elements (a tassel).
Prepare all necessary materials and start.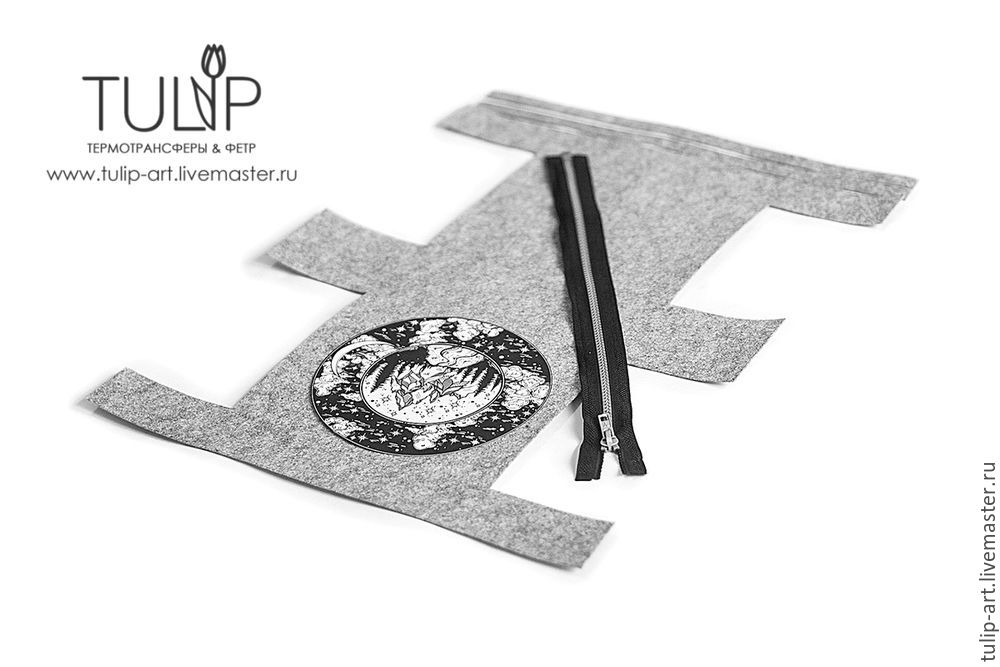 The first thing is to transfer the iron-on image.
The temperature is 180-190 C, the most important is to find the right balance between over and under ironing.
The image is transferred without film and it is stable to washings and sun rays :)
After the picture is transferred, sew in the zipper. Take thread and a needle.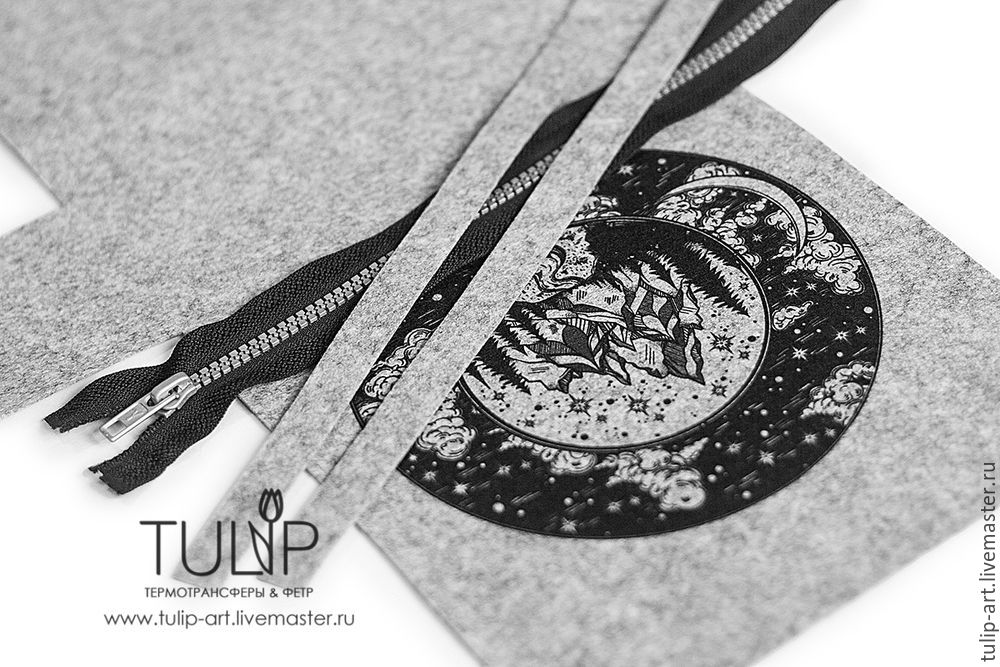 Tack the strips of felt to the top side of the zipper leaving a few millimeters from the chain.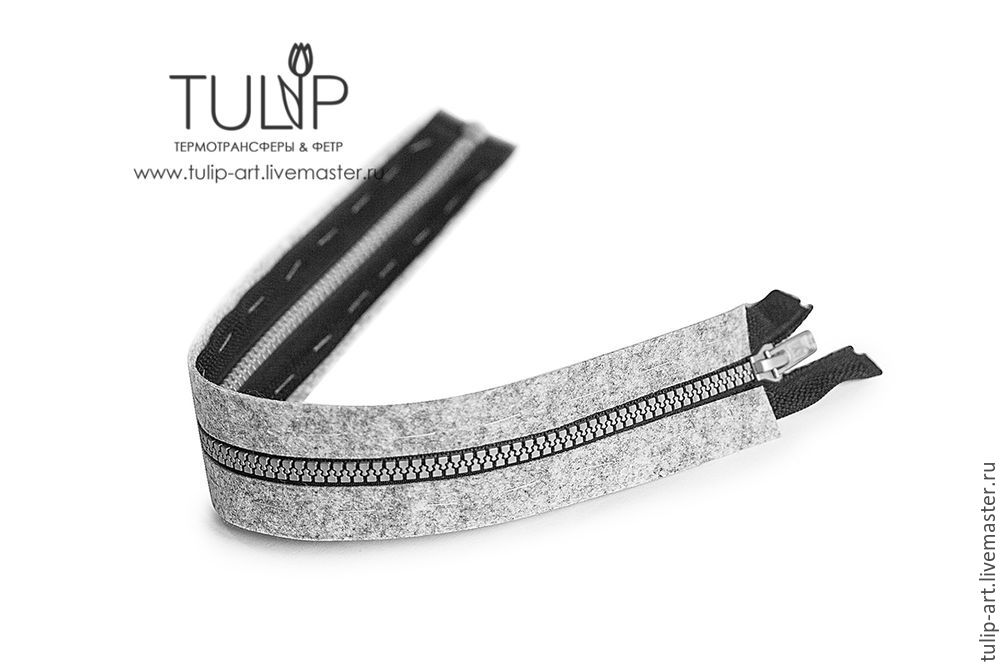 Now tack the detail to the main part of the vanity case evenly matching all ends.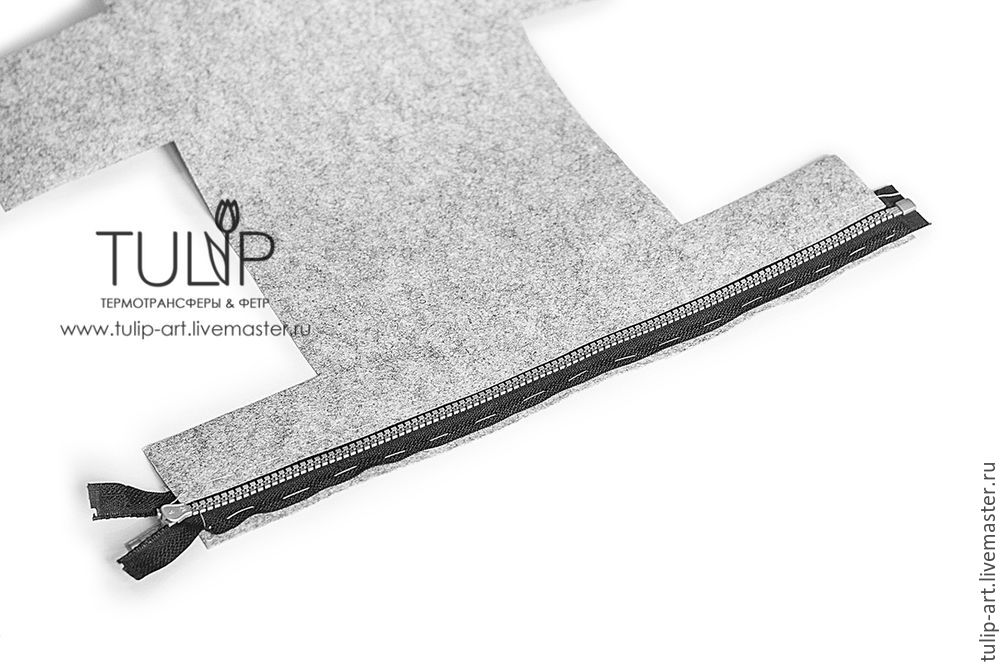 It will be much easier to do this if the zipper is detachable.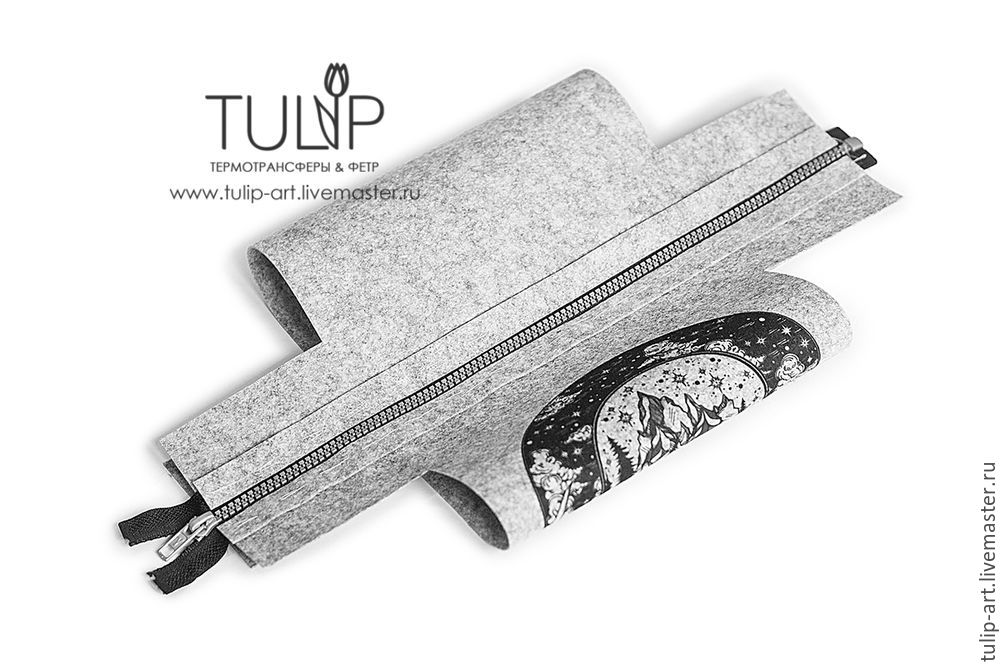 Stitch two rows of stitches at each end fixing the zipper between them. Temporary stitches may be removed after machine stitching. Trim the sticking ends.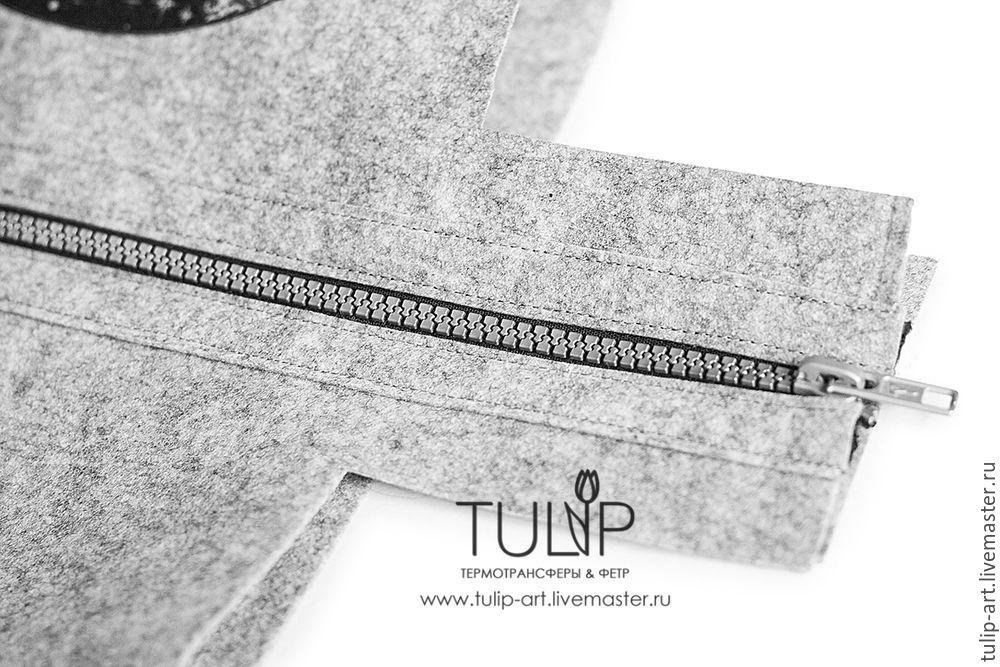 The underside is very neat.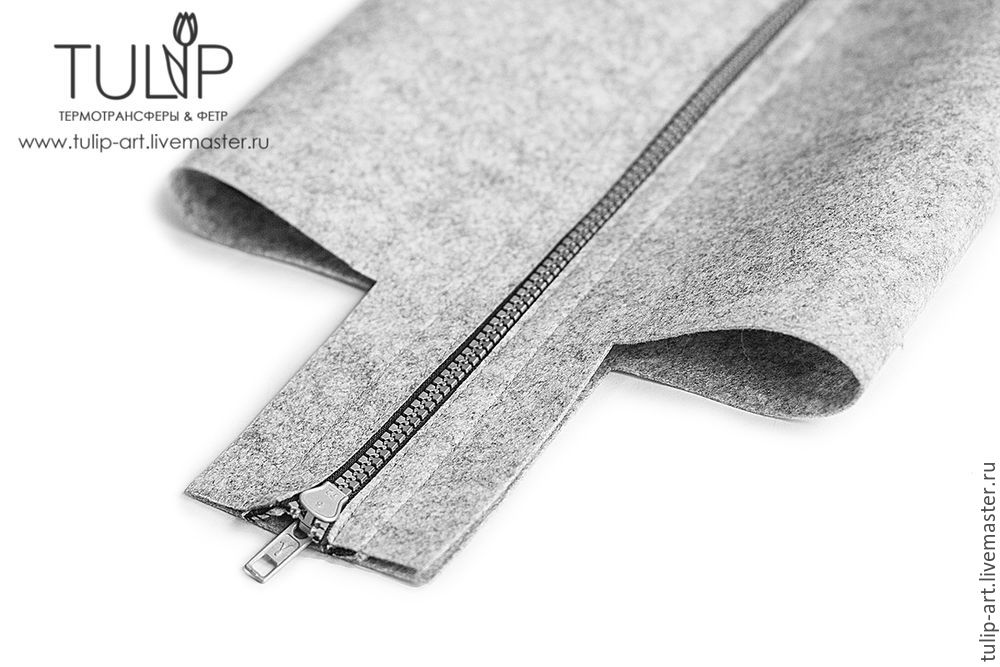 After the zipper is sewn in, stitch the short edges of the top and bottom, holding them face to face.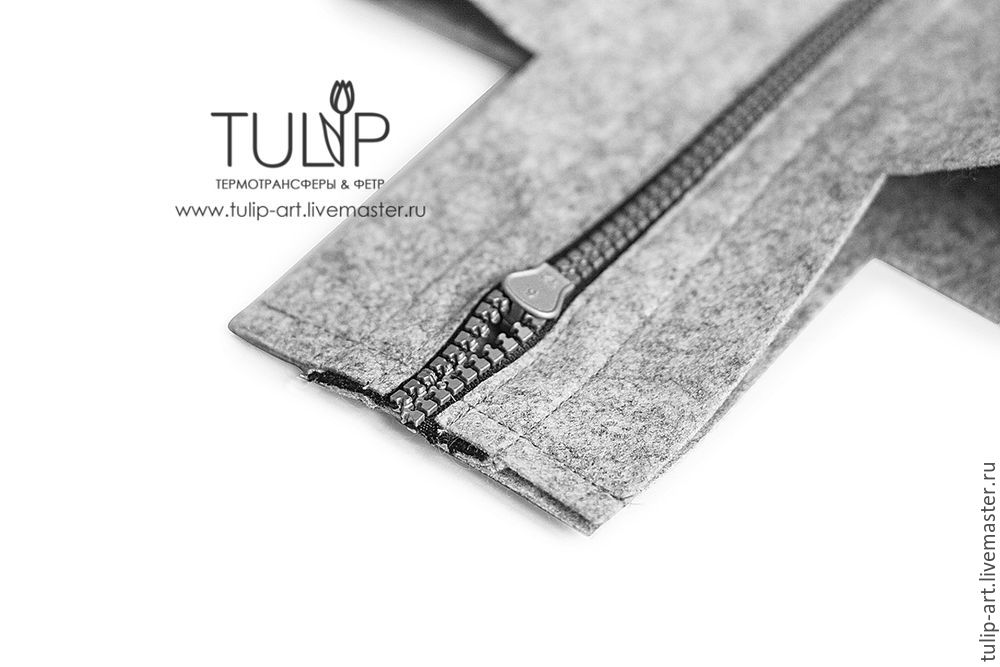 Prepare two pieces of felt 8 x 2 cm, they will help us to hide the cuts of the zipper inside the case.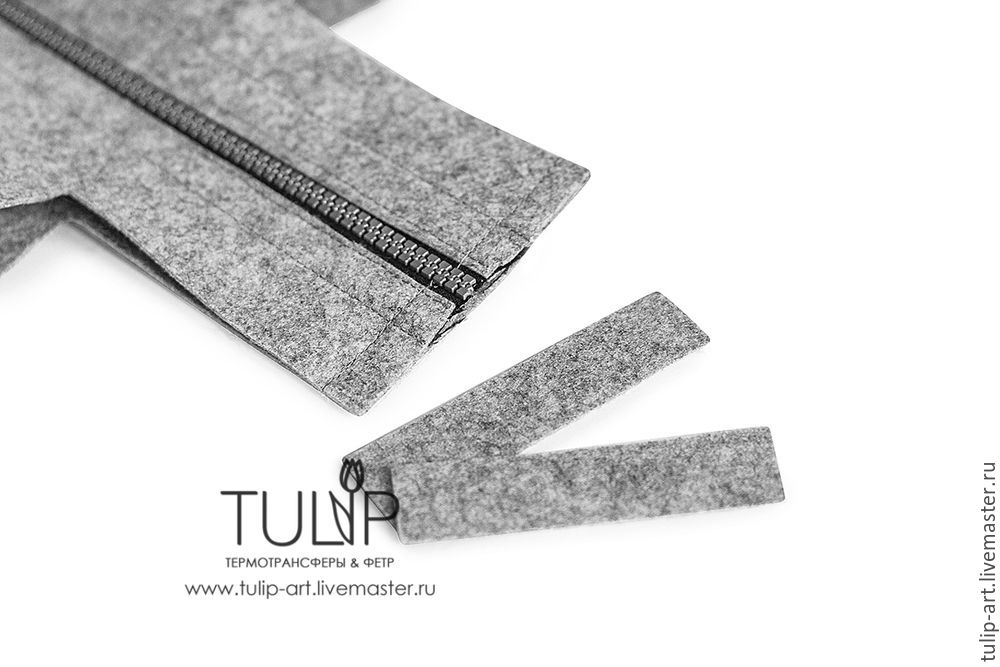 Stitch the stripe parallel to the previous seam, stepping back 1-2 mm from it.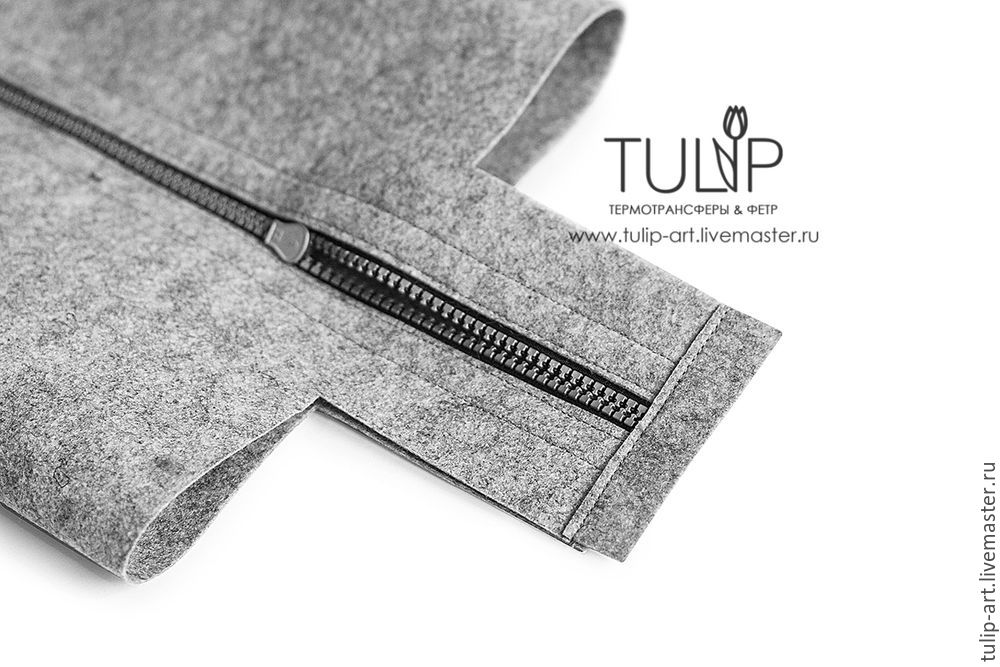 Stitch the second edge of the strips carefully hiding the cut end of the zipper.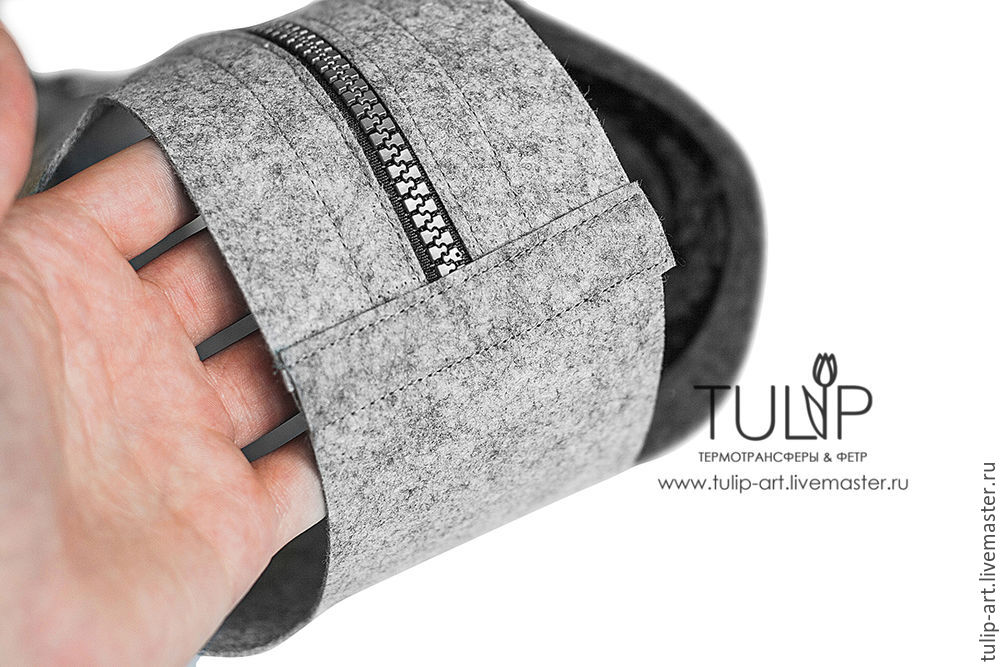 Now finish all side seams, do not forget to slightly unzip.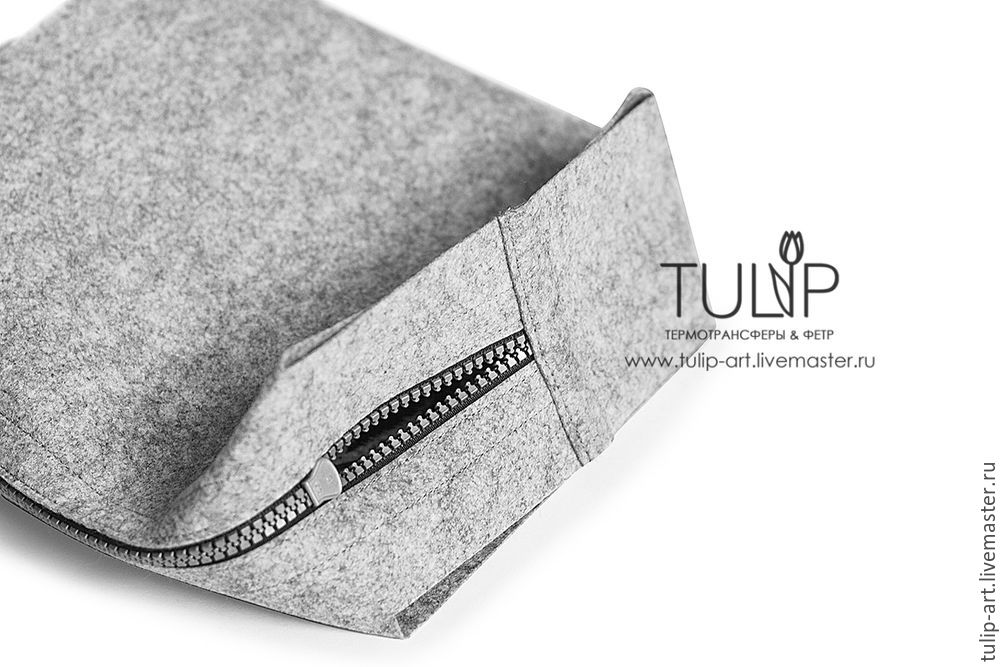 Stitch all four side seams and carefully cut the excess on the allowances forming a smooth and neat cut.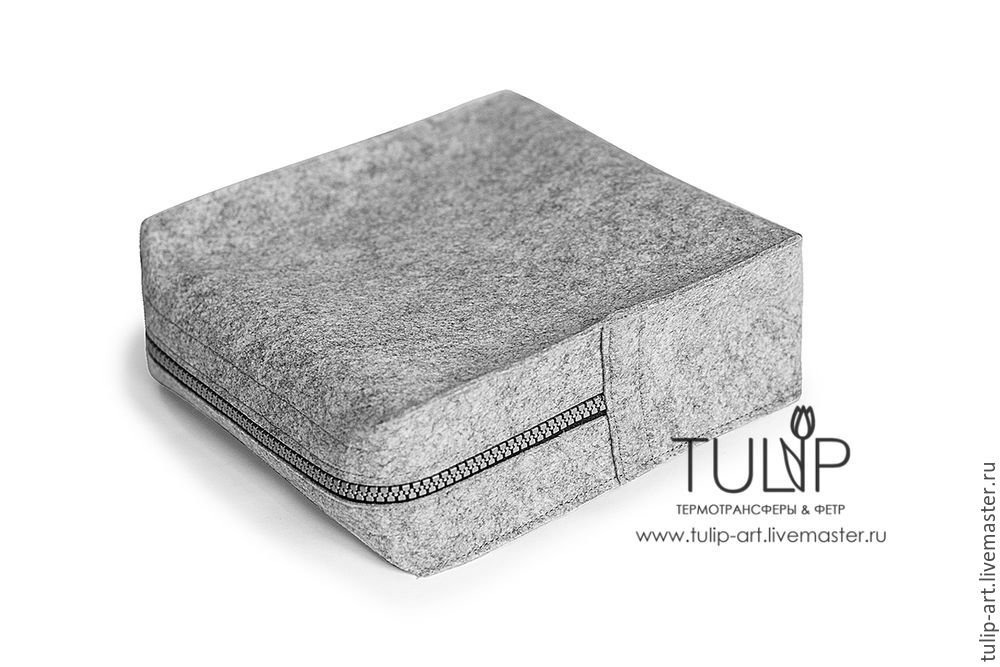 The vanity case is ready! Gently turn it outside in.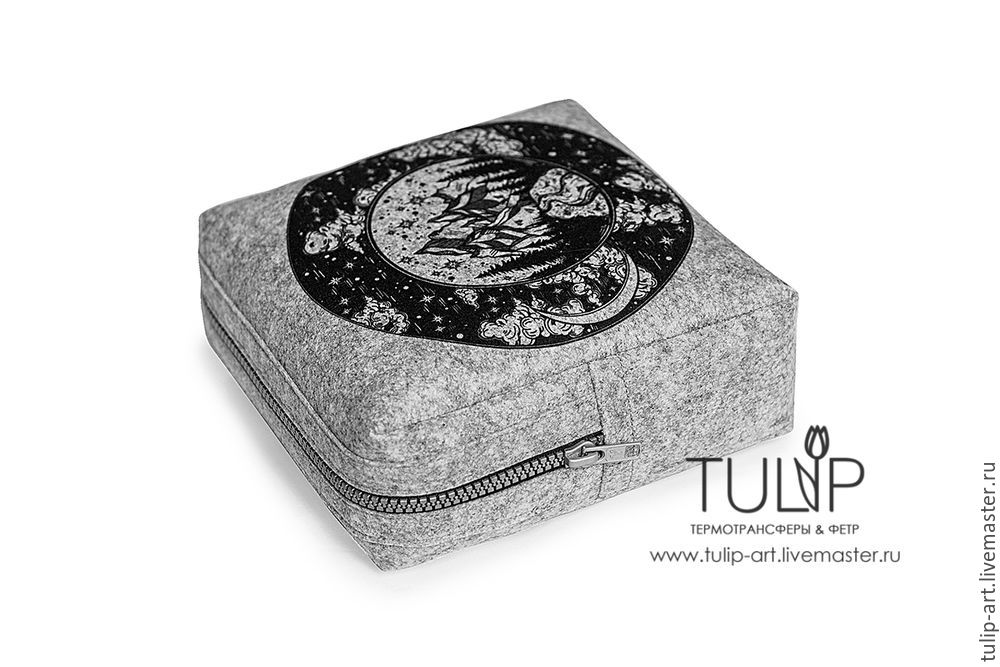 If desired, add a decoration, I made a tassel. Find how to make it here >>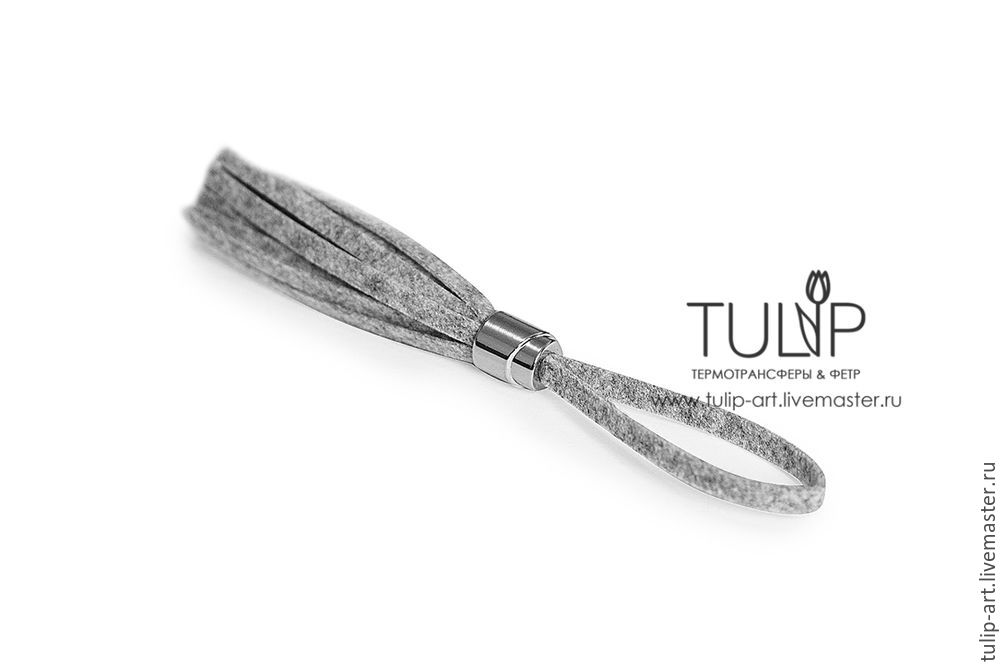 Hang the tassel on the zipper and the case is ready!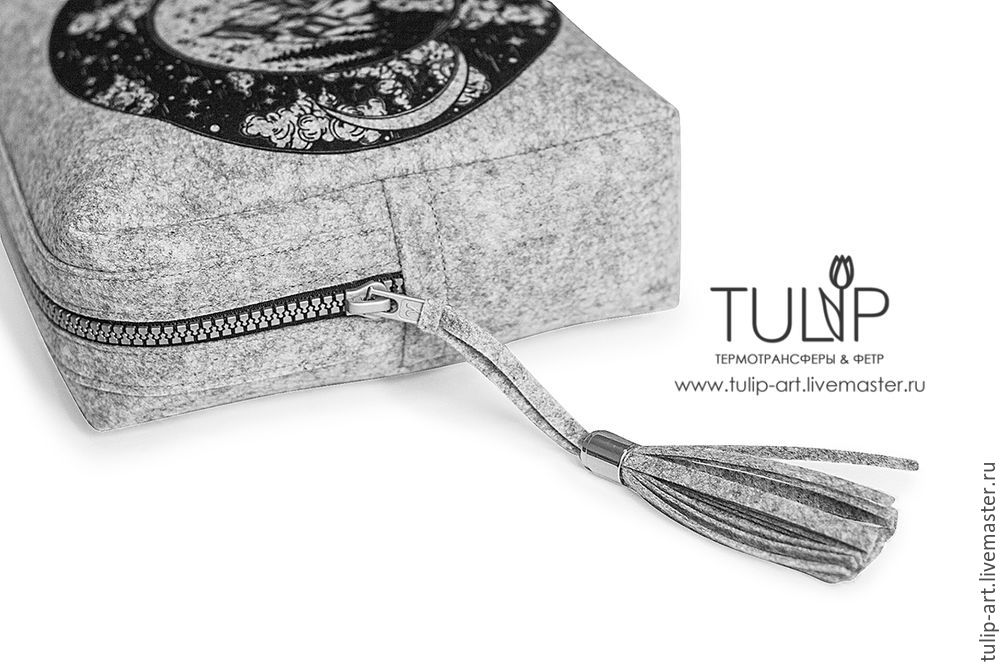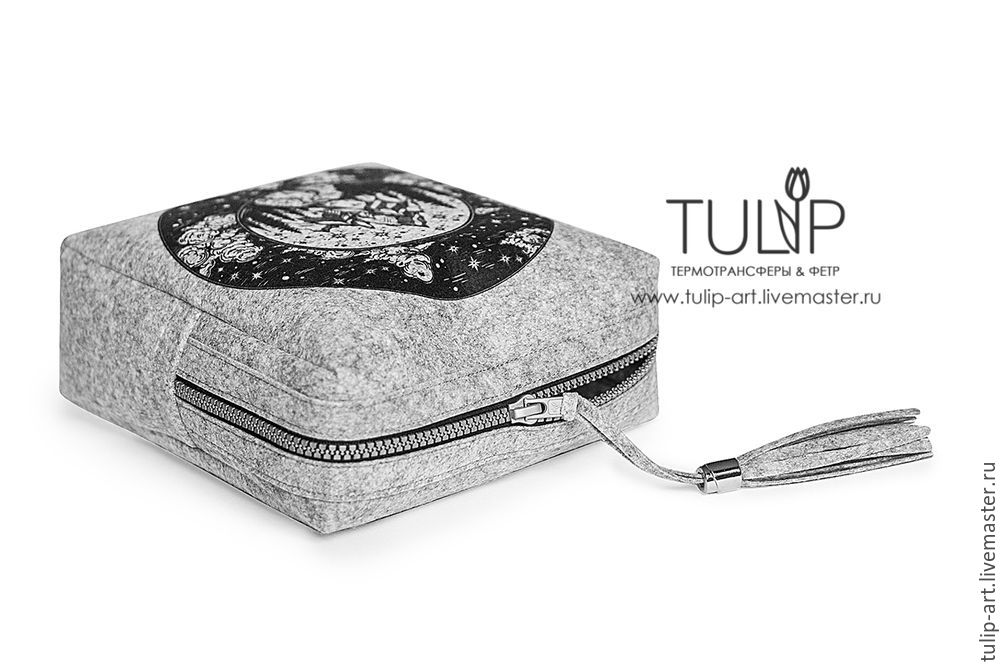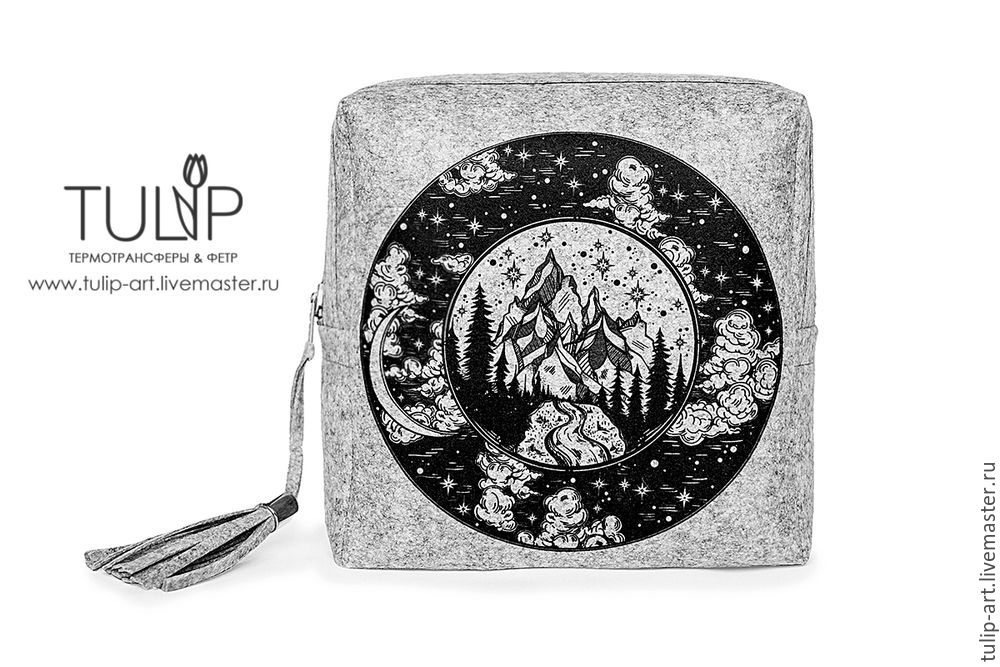 DIYs & Tutorials on the topic