DIY Boho Candle Holder out of a Bobbin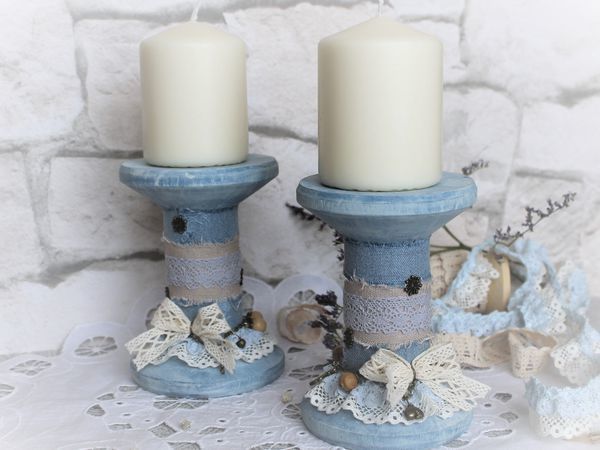 Today I will make an original boho candle holder out of a thread bobbin.
I needed the following materials: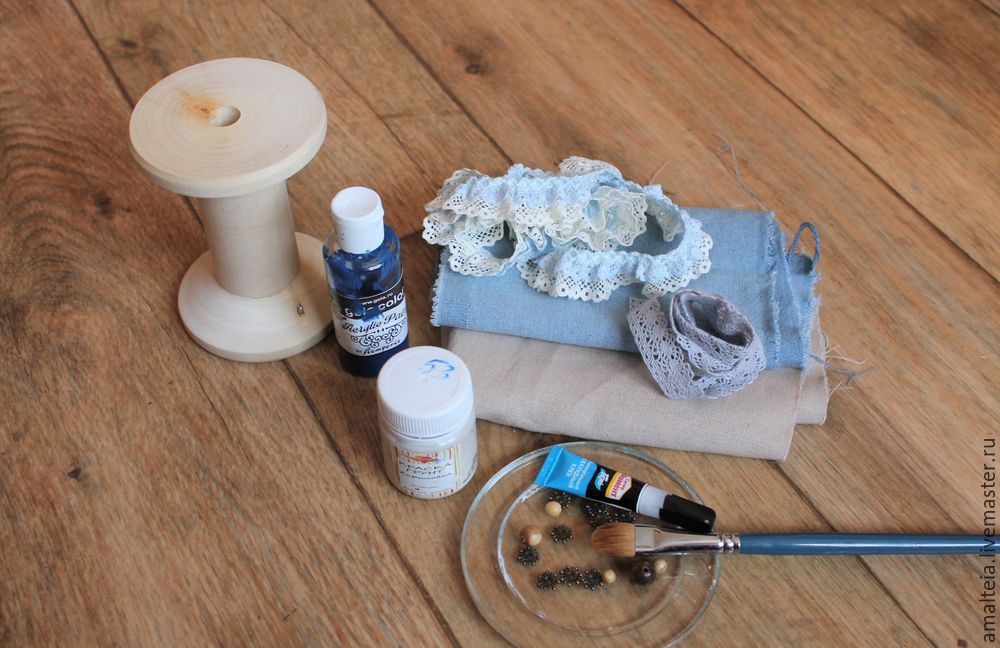 Wooden bobbin, height 12 cm, base 8 cm.
Beige linen fabric and stretching denim.
Lace cotton.
Metal accessories, wooden beads.
Acrylic paint of blue and cotton colours.
Brush, sandpaper, glue.
So, sandpaper the bobbin for greater smoothness and paint. Mix the blue and cotton paints 1:1. You can take any colour.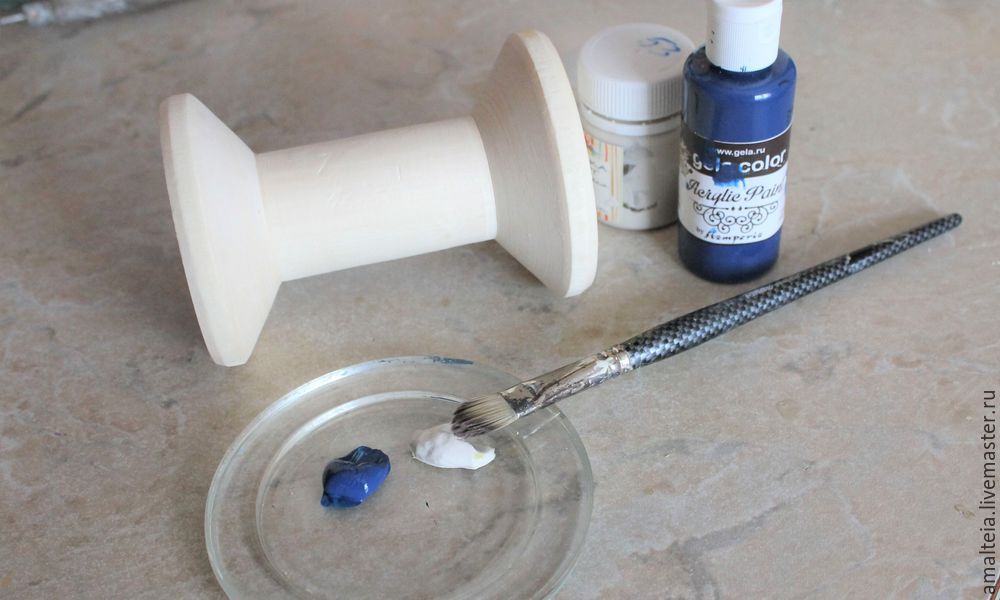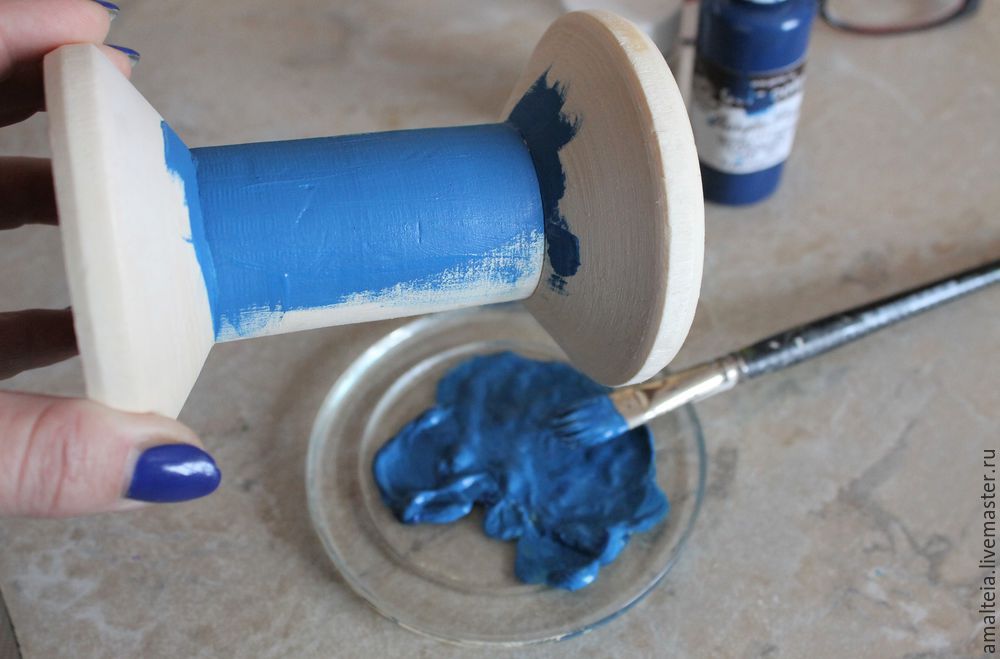 I didn't want such deep blue, so after drying, I decided to touch it with the same light cotton paint with the rough side of a sponge.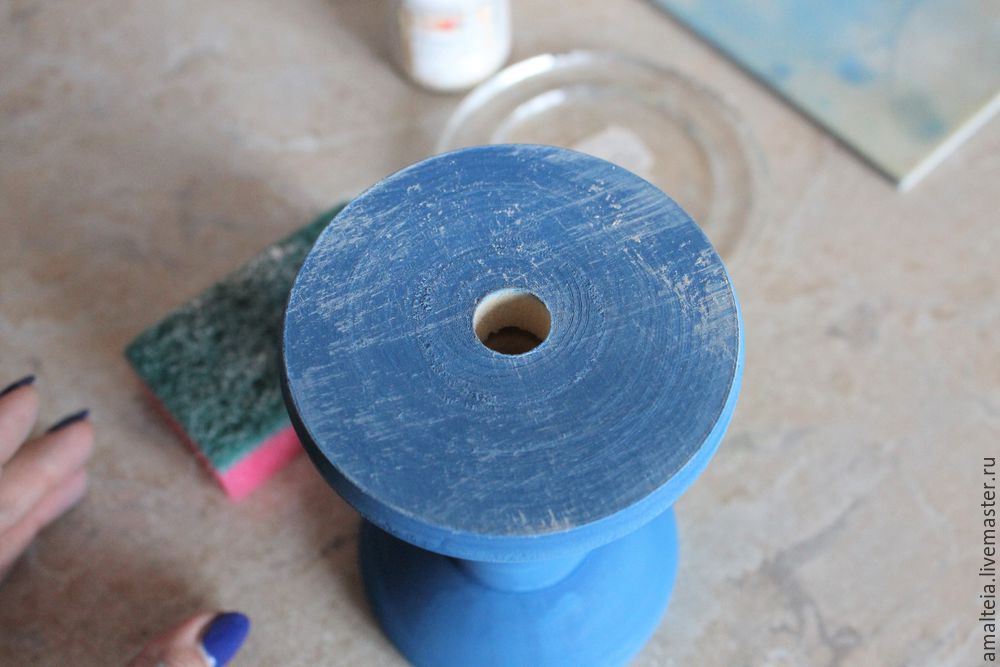 I didn't like the result, so I painted it once again but slightly white with water several times with an intermediate drying.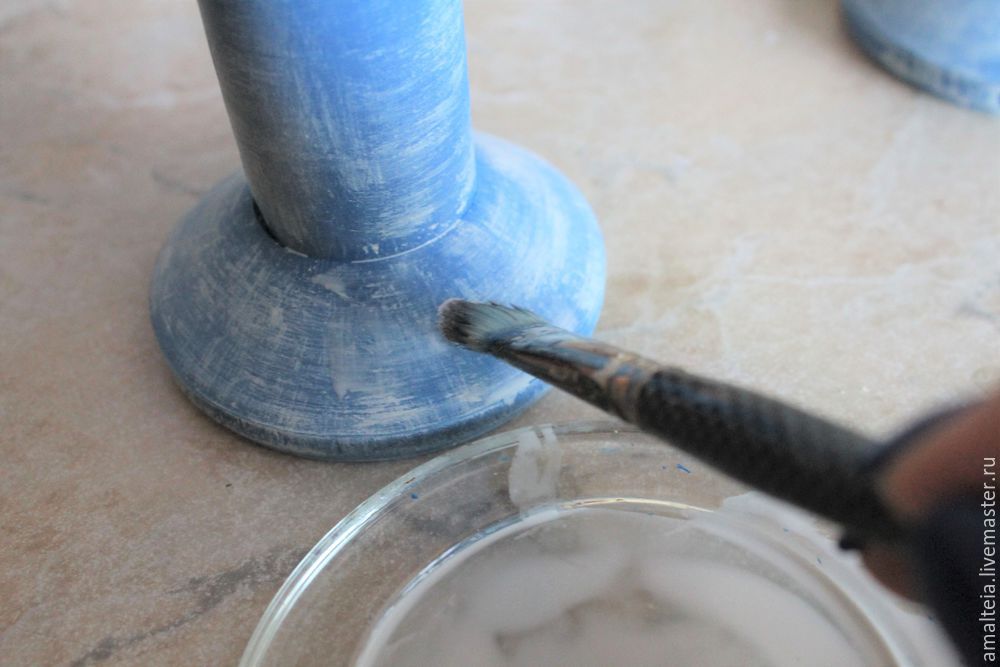 This is the colour I wanted. After that, I tore off strips of denim, width 1.5 cm, linen cloth, width 3 cm, to have fraying edges. The length of the stripes is the volume of the bobbin.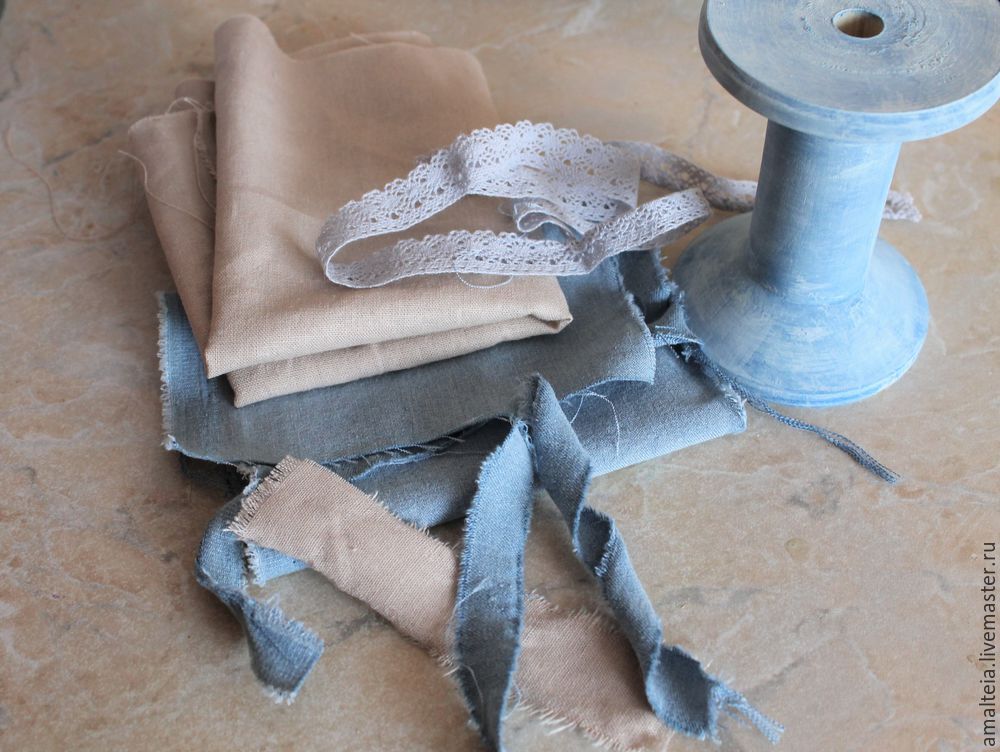 Glue the strips.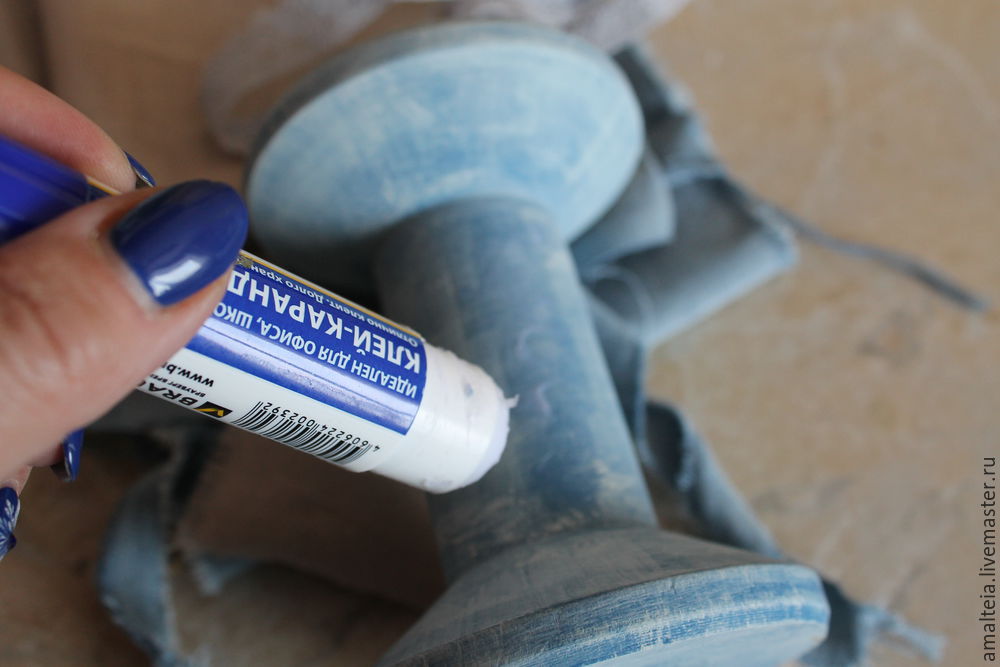 Try not to press the ragged edges. I glued denim strips along the edges, the beige one in the middle.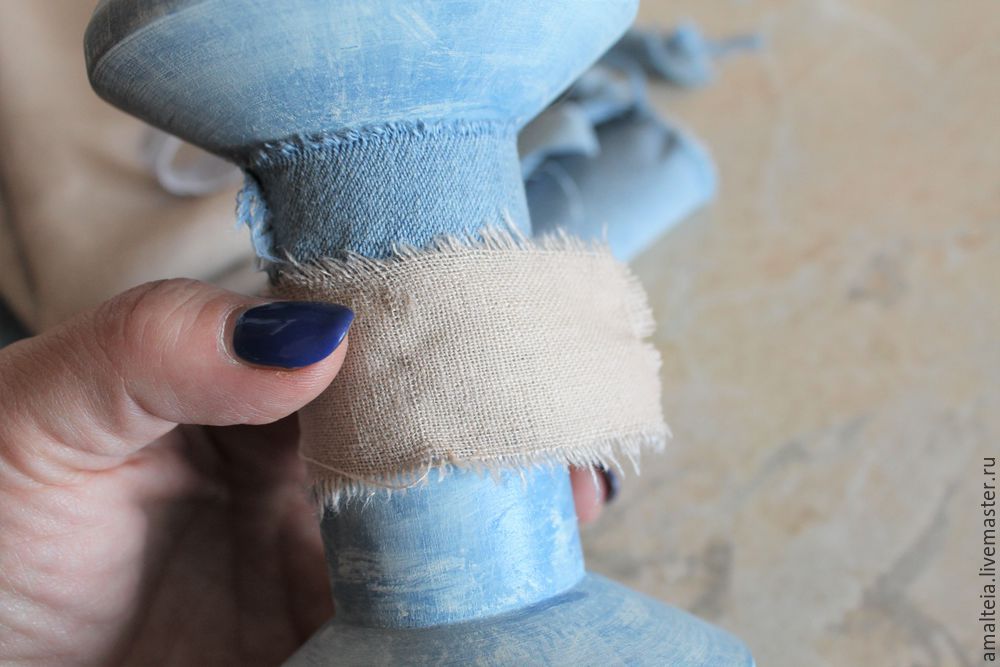 The laceI right over the beige strip.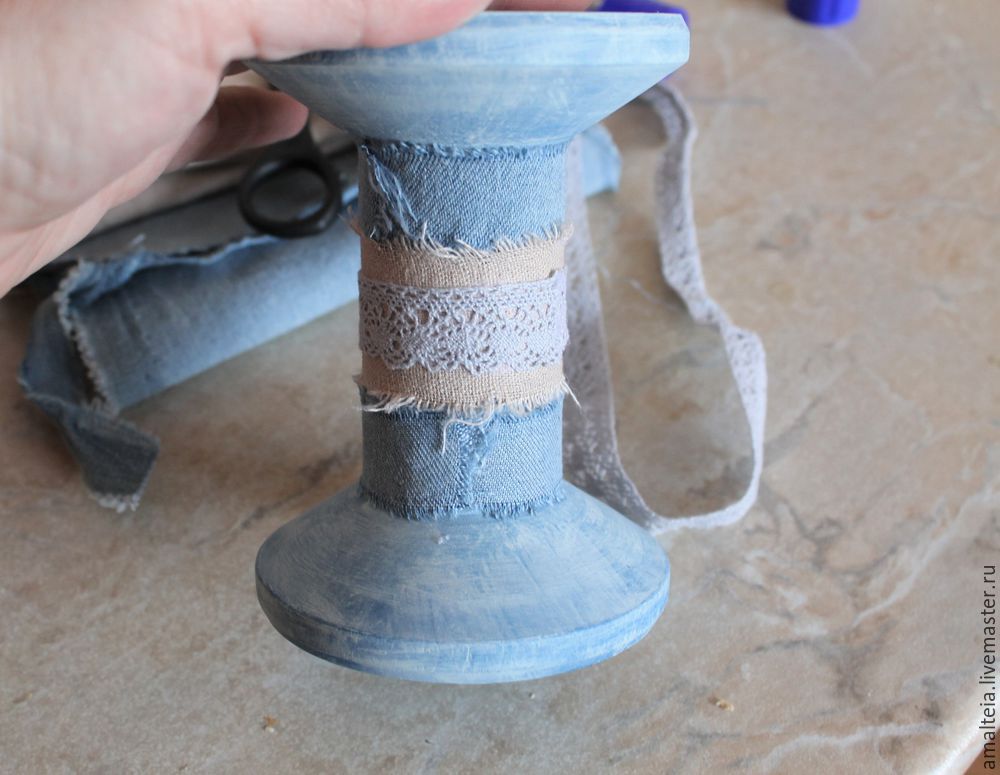 Some lace on the lower part — with an instant glue this time.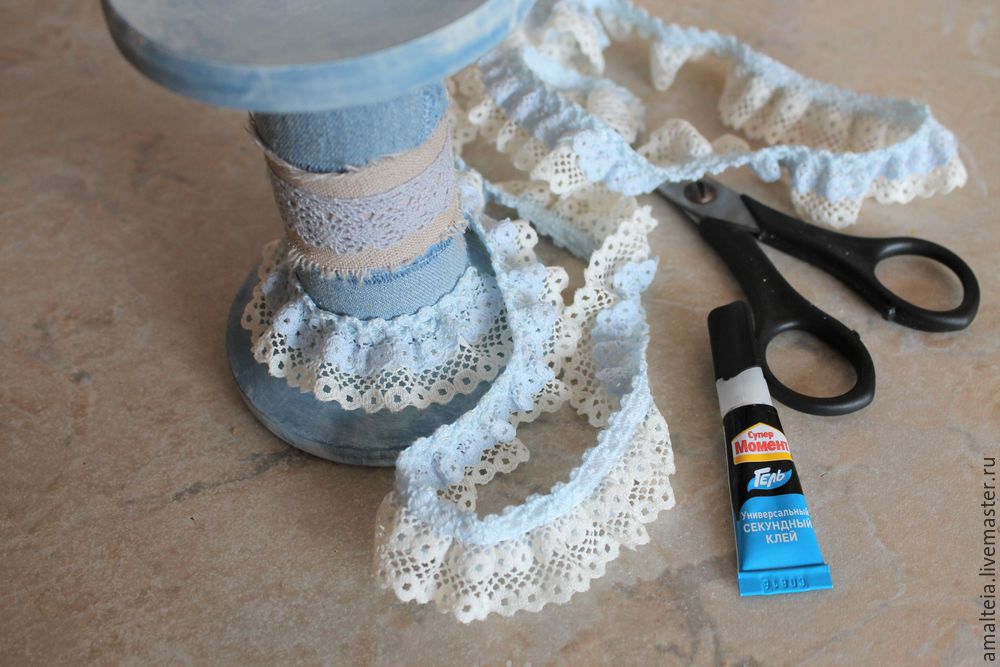 Then pick wooden beads on pins and fix them to a metal chain, I also attached metal findings like hearts or dragonflies.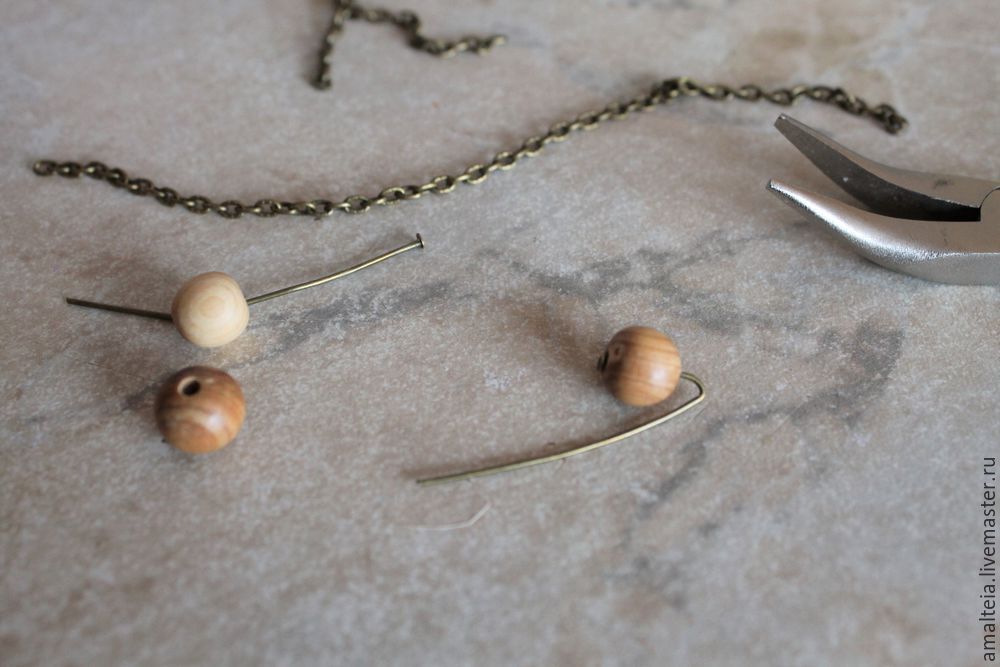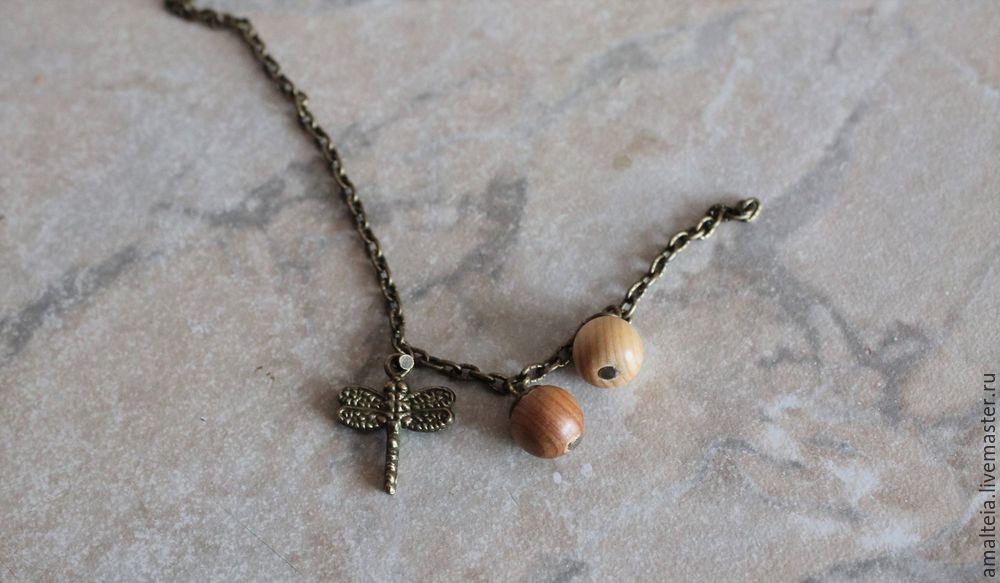 Fasten the chain around the base.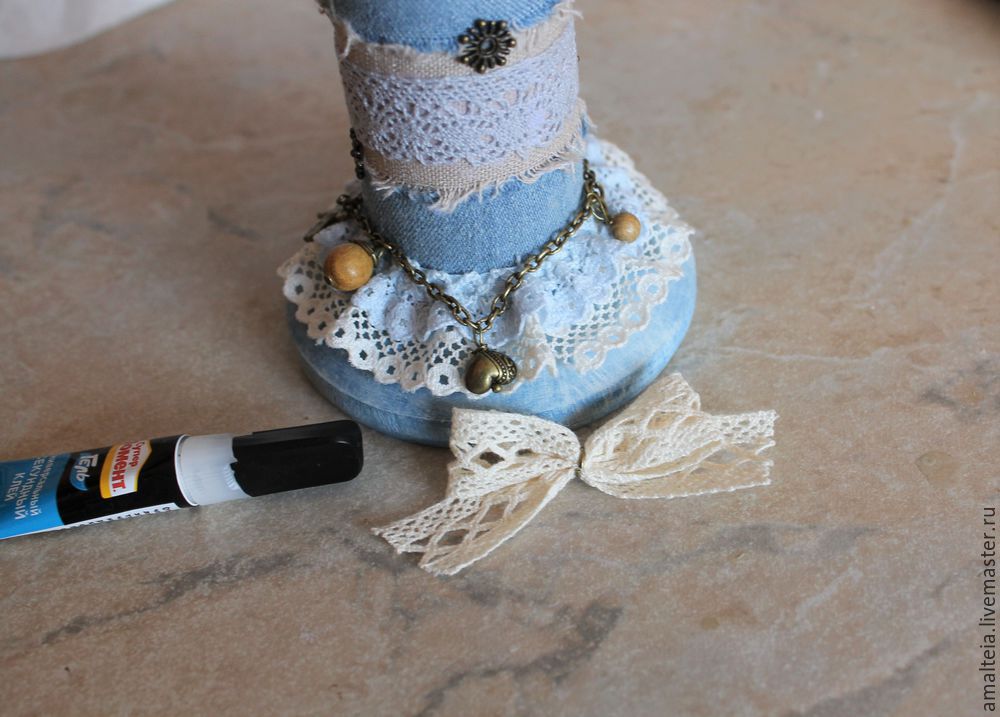 I glued some metal findings, too, and decided to add a bow.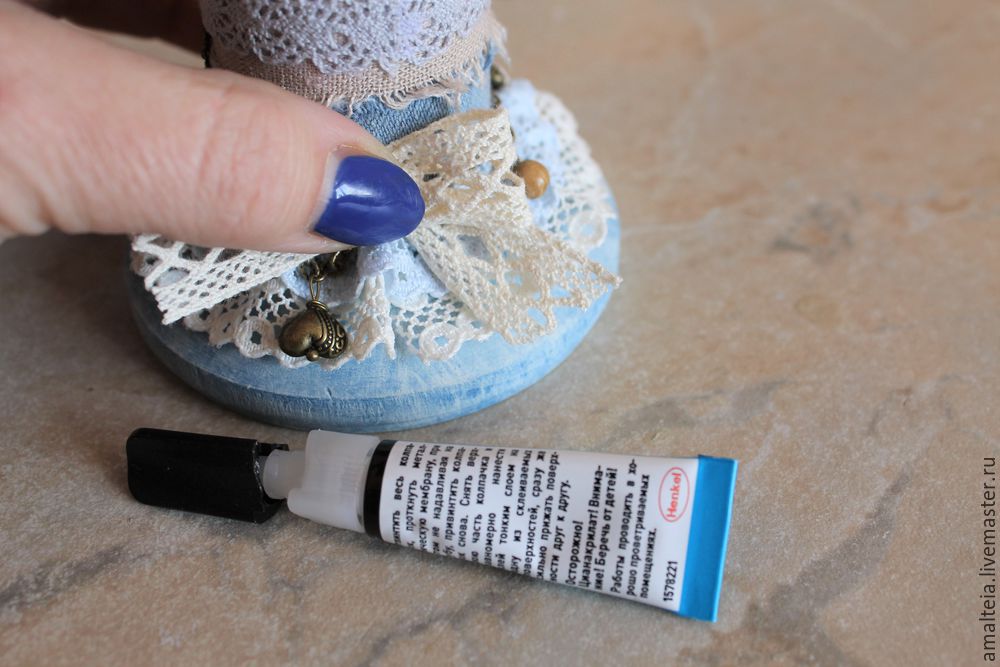 I made two together. And that's what happened. Light the candles and admire.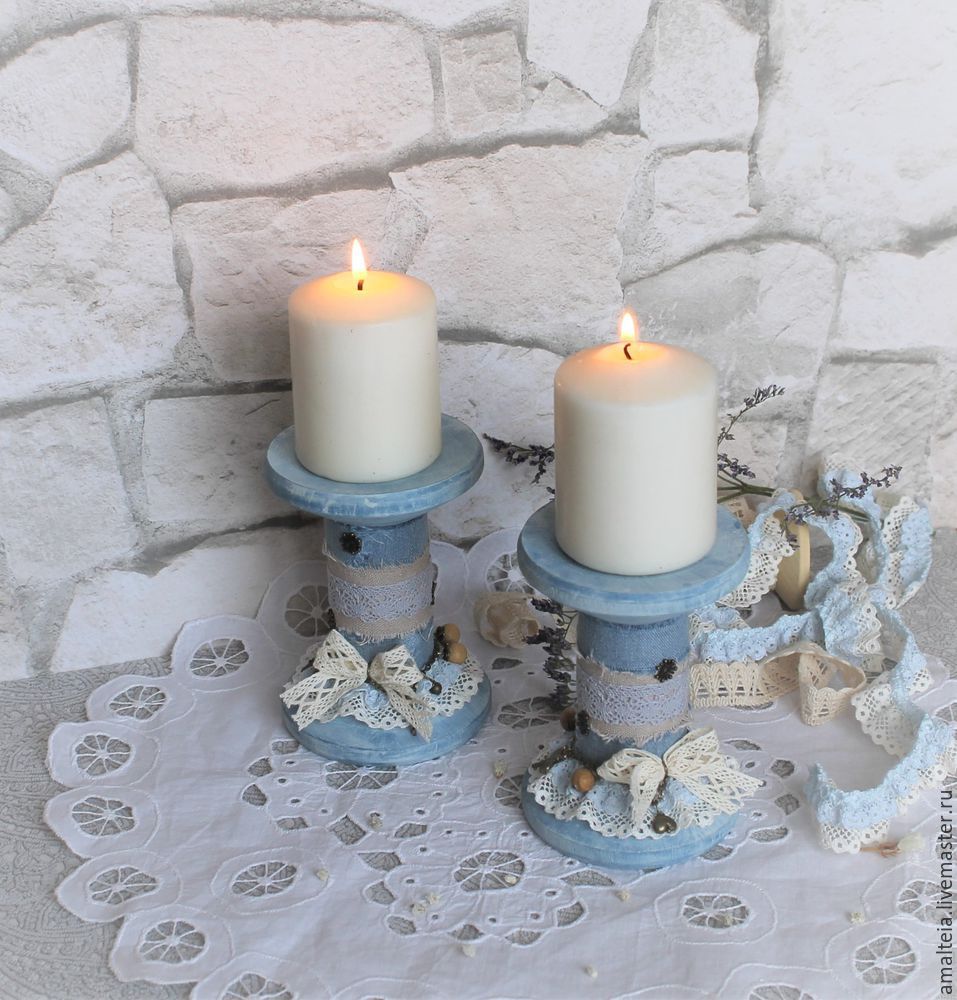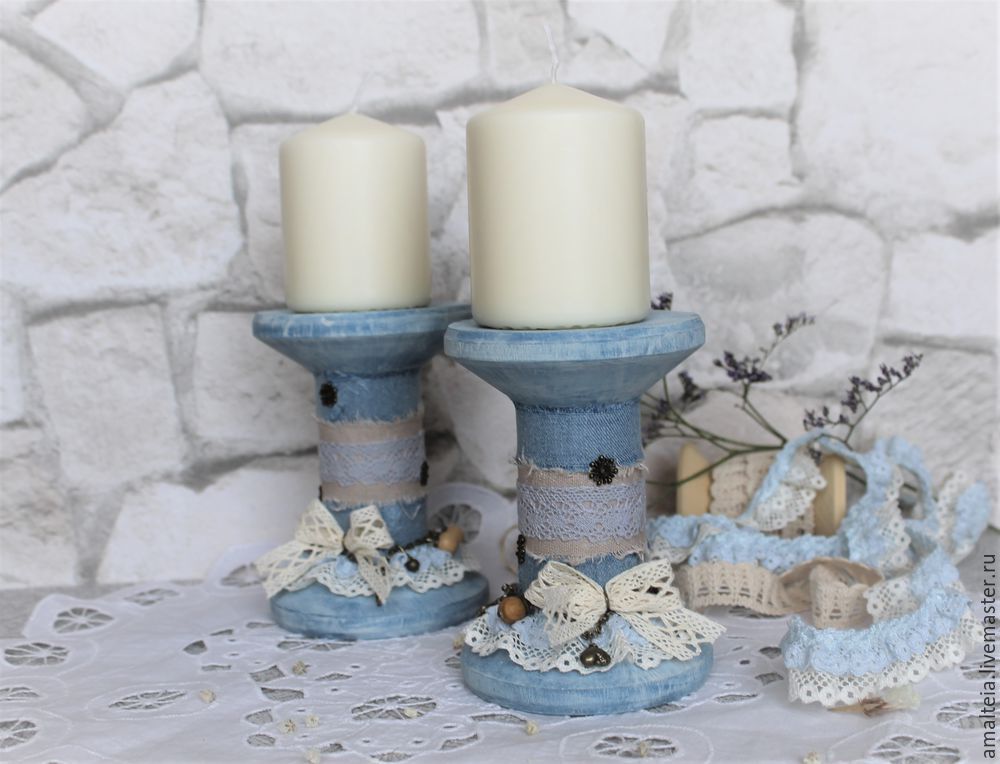 All is elementary, as one famous character said :) Thanks to everyone who looked through my simple tutorial. I would appreciate comments and likes :)
DIYs & Tutorials on the topic