Decorating Your Home with Pods of Carob Tree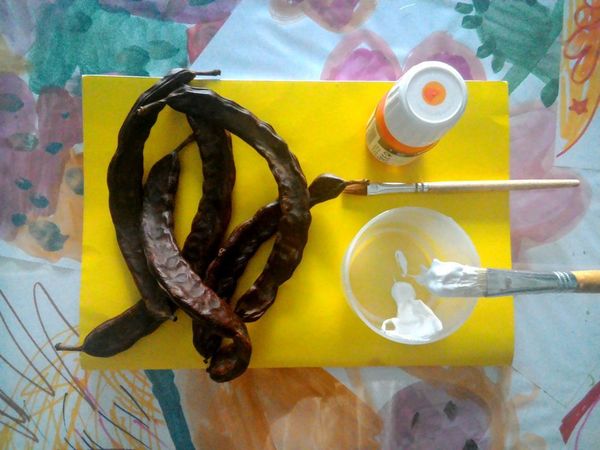 If you are the lucky man who spends a vacation in some Mediterranean country, say, in Cyprus, Spain or Turkey, you walk and see what is around and below you — you may see brown pods of an unknown tree everywhere. These are the fruitage of the carob tree (yeah, I think you've already heard this), as it is called Ceratonia siliqua. These dried fruitage are milled into a powder called carob.
So don't be lazy and pick the pods — they will be an interesting interior decoration for your home. Due to personal reasons, I spend a lot of time in Greece and one day, having seen these magical pods, fell in love with their beauty forever.
Leave the collected pods in a well-ventilated room (e.g. a balcony) for further drying and removal of the distinctive smell of yeast.
Actually, the pods are of deep brown colour, placed in a vase or dish, are already a beautiful composition, but we'll go ahead and paint some of them — to make them more attractive.
So, you have
- some pods of the carob tree
- you'll also need PVA glue
- and paint, I used acrylic of orange colour, as it is perfect for my interior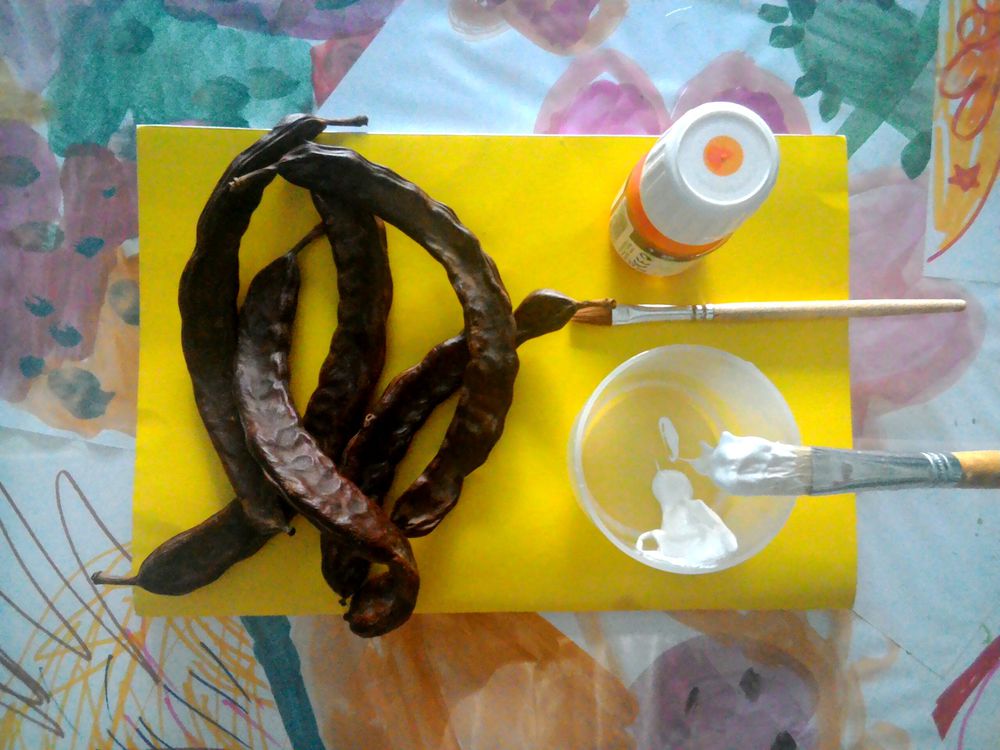 Take one pod by its end and start coating the surface with glue, thereby preparing it for painting for better adhesion. Or you can do without this step but then be ready that paint will peel off in natural hollows much more intensively. After coating, leave a pod to dry, I do it on the balcony, hanging it with a clothespin.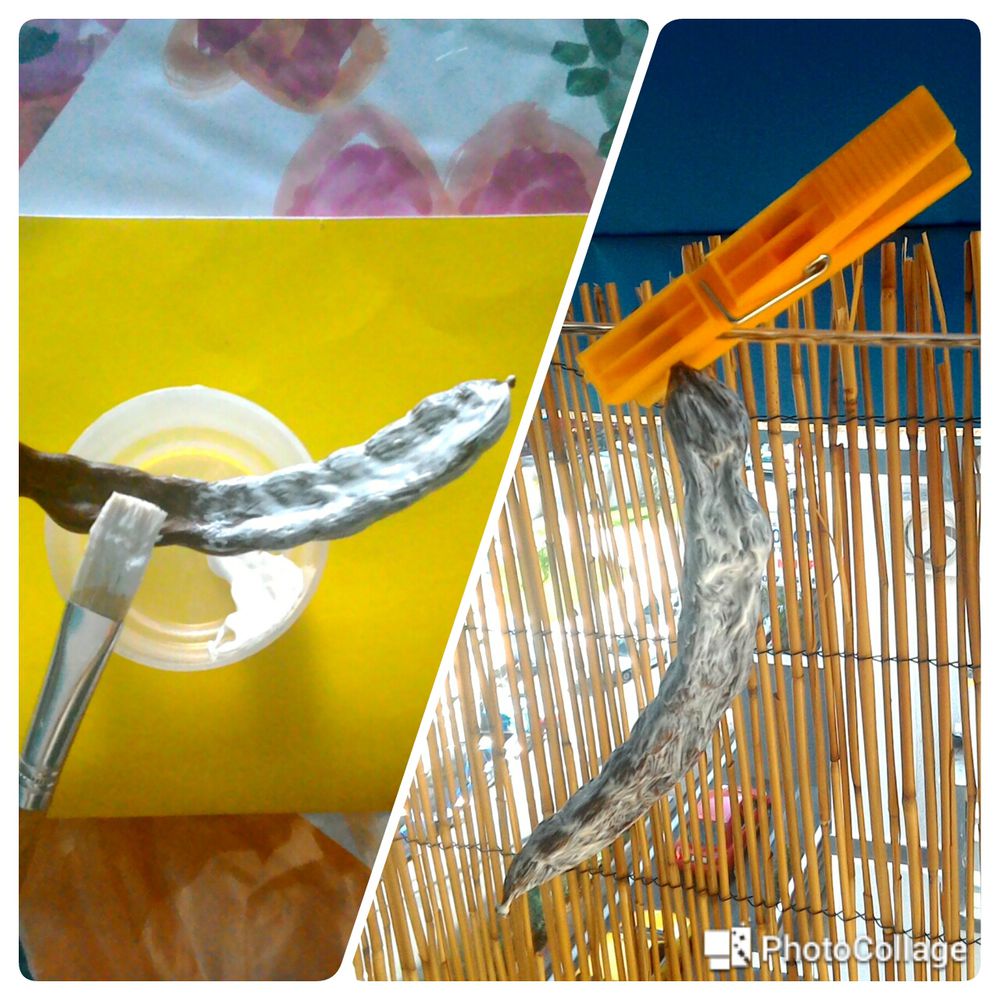 Once the pod has dried (the glue becomes transparent, the pod shines like polished shoes), apply a layer of paint, still holding it by the tail. And again leave it on the balcony to dry.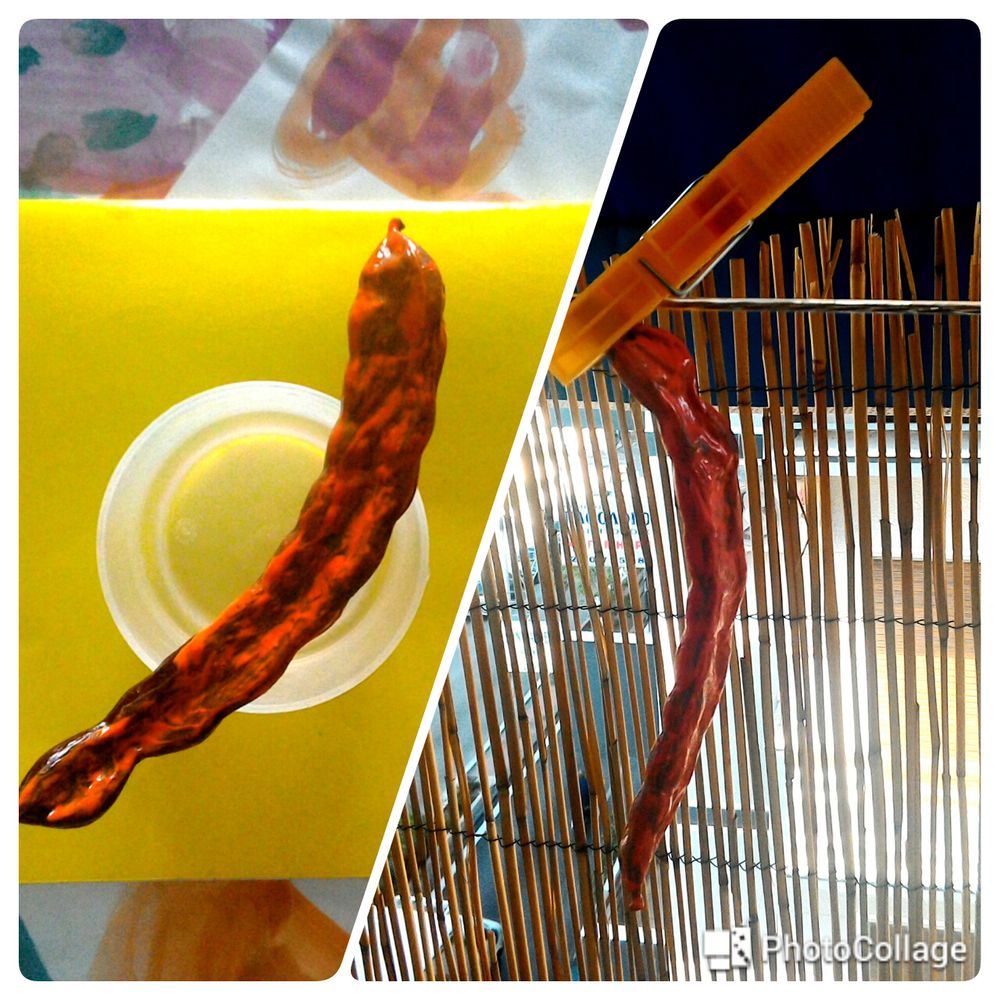 Most likely, you will need to apply several layers of paint the same way so that the entire surface was covered evenly. I did it 3 times, and you decide according to your taste :)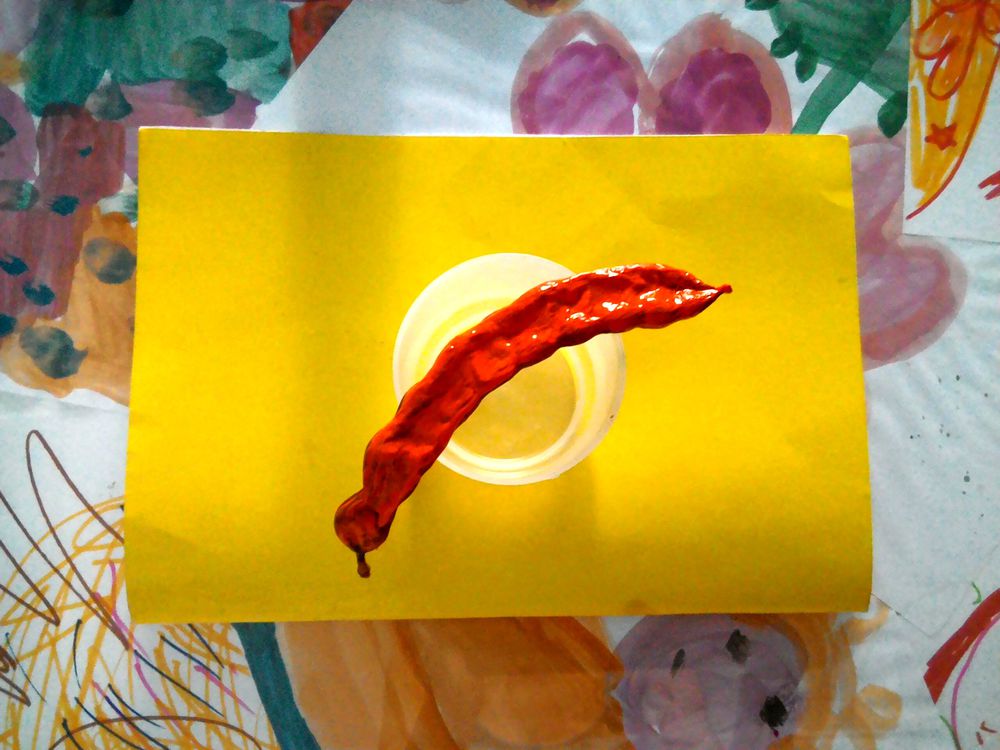 You can prepare several coloured pods, or possibly one would be sufficient, rely on your own taste!
I got such a composition: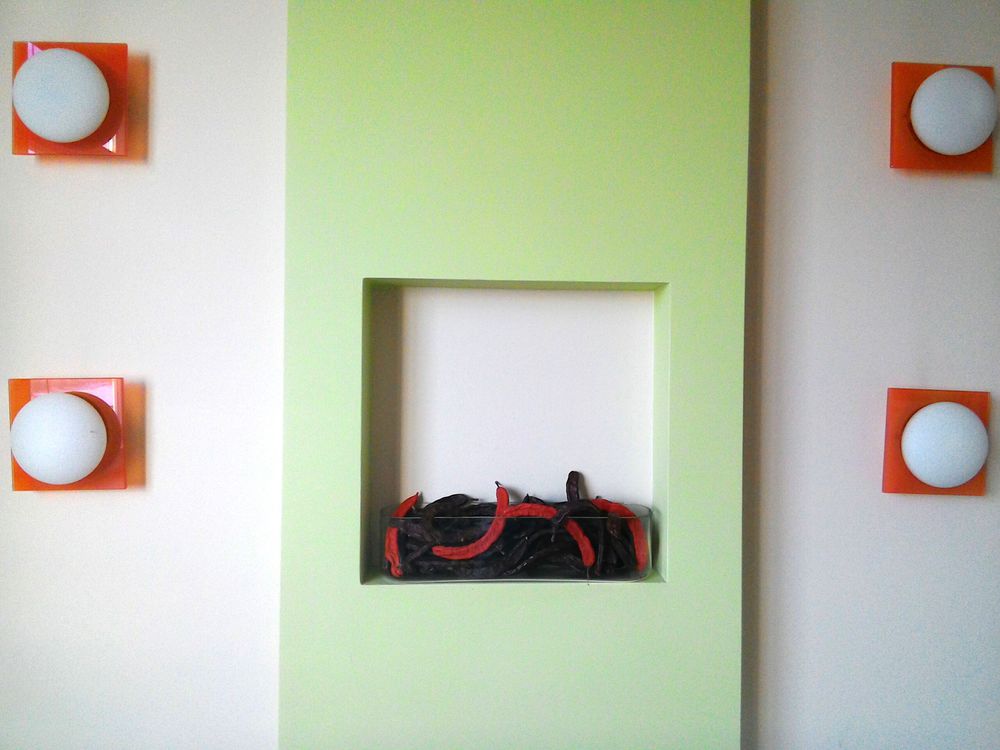 Thank you for your attention! Hope, the idea would turn to be useful for you))
DIYs & Tutorials on the topic