Creating Earrings From Beads And Swarovski Crystals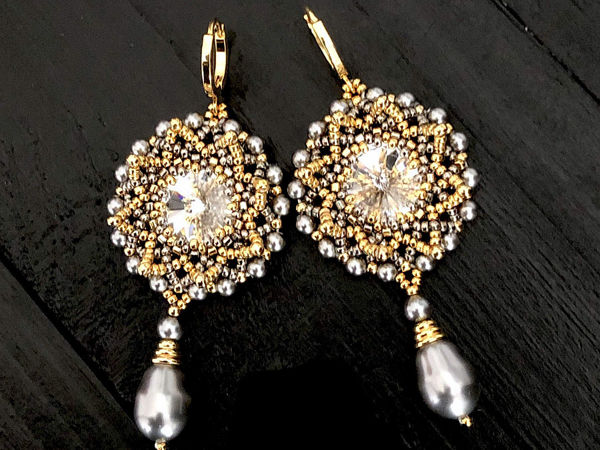 I present to your attention a video tutorial on creating long earrings made of beads, crystals and Swarovski pearls!
Following the tutorial, you will create magnificent evening earrings with your own hands! Each crystal will be woven by you with a handmade lace frame and will gain a special value. The tutorial is suitable for beginners. You will succeed! Working time is about 2-2.5 hours. Item size 2.8*2.8 cm; total length about 6.5 cm. So, let's get started!
Enjoy your creativity!
DIYs & Tutorials on the topic