Tatting Simple Lace Earrings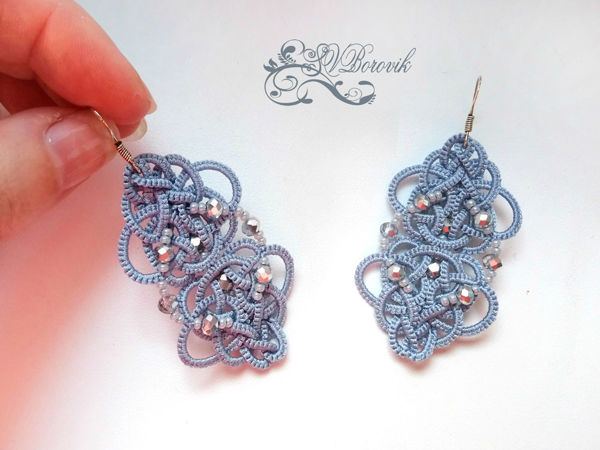 In this video tutorial I will show you how to tat simple lace earrings. Celtic motifs were the inspiration for these earrings. The design of these earrings is simple, but you get a very beautiful pattern due to the special tatting technique that you can use not only in making earrings but also in bracelets, brooches, etc. The tutorial is for artisrts who have the basic tatting skills (who can tat rings and arcs).
You can also embroider earrings with beads.
For tatting earrings I used polyester threads: Arianna Vega 30 or 40 (two-fold). But you can take other threads. When tatting, tighten the rings and arcs, so that the product holds its shape well.
DIYs & Tutorials on the topic