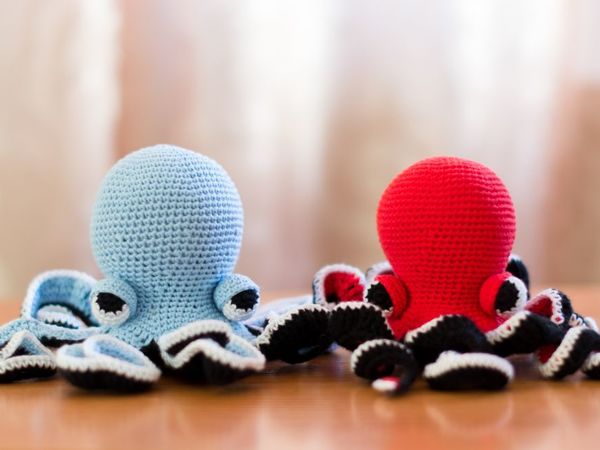 I present to your attention a tutorial on crocheting a cute octopus. Description is not mine, I found it on the Internet. And since the toy is very cool, I decided to film a video of the process :)
For crocheting you will need:
hook #2 (or any other you like);
yarn of three colors;
filler for toys;
blunt end needle for stitching parts;
time and good mood.
DIYs & Tutorials on the topic