Creating Handmade Photo Background in Classic Style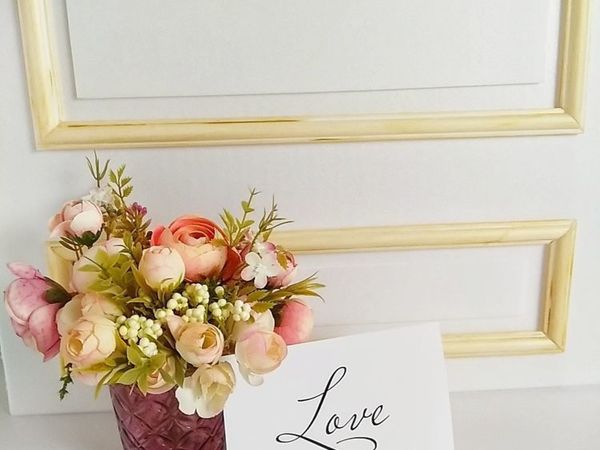 In this tutorial you will learn how to make a photo background in classic style for object photography.
This background is suitable for shooting dolls or floral arrangements, that is how I see it! :)
The process is not difficult, the only thing you need is a little accuracy and precision when cutting skirting board corners.
I got 50×50 cm background, these are dimensions of the ceiling tiles, from which I made the background. Of course, you can use other materials as foundations, cardboard, for example.
For the photo background, you will need:
- ceiling tile;
- decorative skirting board;
- acrylic paint with gold effect;
- glue gun.
Ready photo background: DIYs & Tutorials on the topic