Making Unusual Souvenir for Friend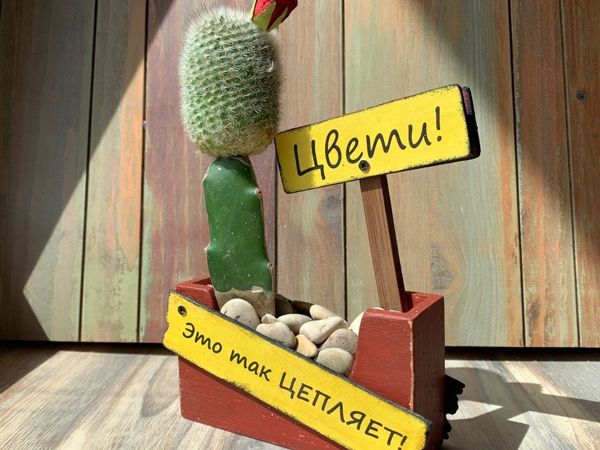 Good mood made such a thing! It can be a great comic gift for those who are sad!
It is quick to make and looks spectacular!
You need a few things: 1. As basis, I used an old plywood stand for coasters. I painted and sanded it. 2. I took wooden rulers and cut with a sharp knife 4 pieces. 3. I glued the words. The words are printed on a laser printer. 4. I covered it with shellac varnish. 5. I painted side walls and the back side black. 6. I glued it with PVA glue. 7. I also screwed it. For reliability! 8. Inserted a flower and here you are! P.S. a Brief description of previous series: The cactus is real.
DIYs & Tutorials on the topic