Tutorial: Embroidered Peony with Satin Ribbons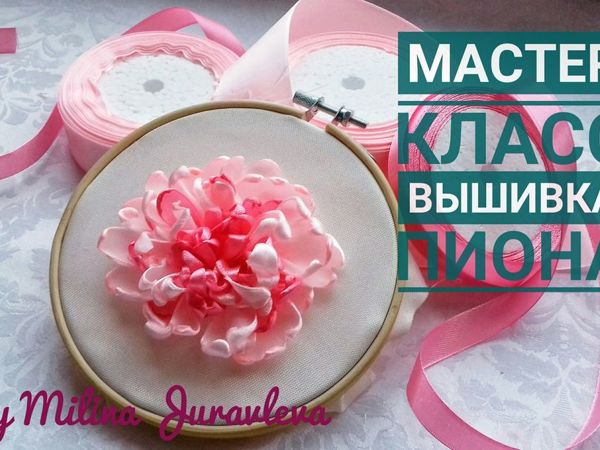 Today I want to tell you how I embroider peony with satin ribbons.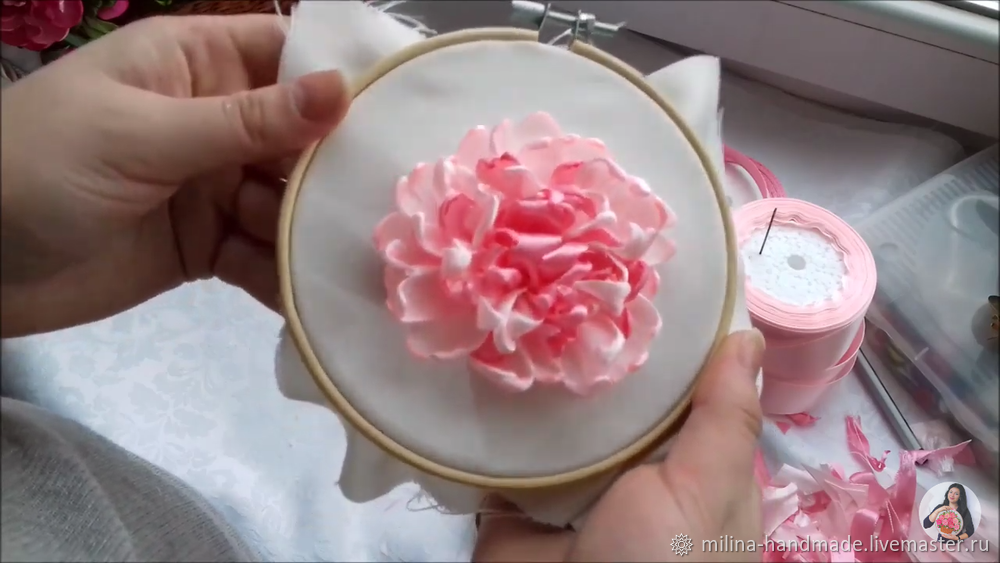 You will need:
satin ribbon of 1.2 cm, 2 cm, 4 cm wide;
gabardine fabric;
hoops;
needle with large eye;
scissors;
lighter.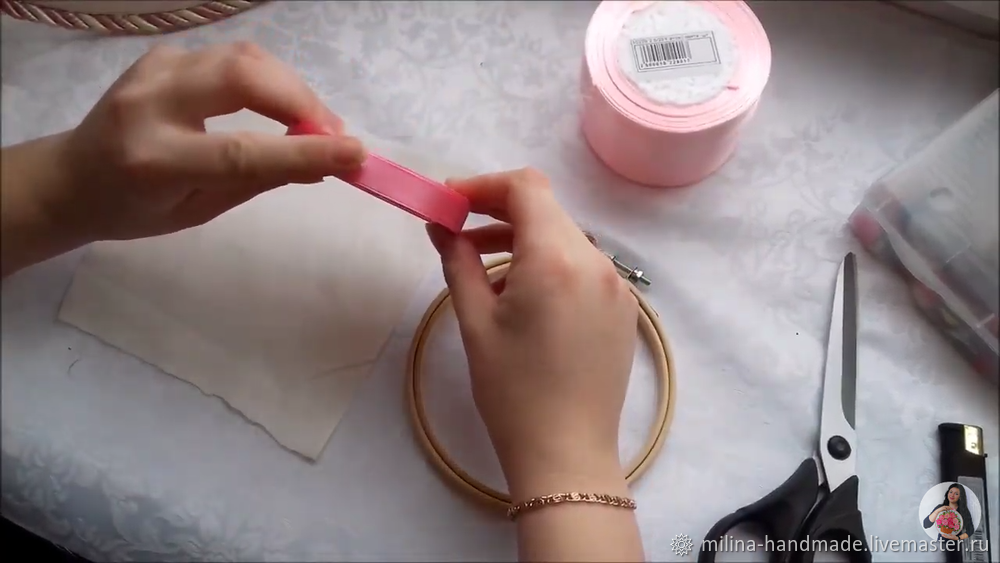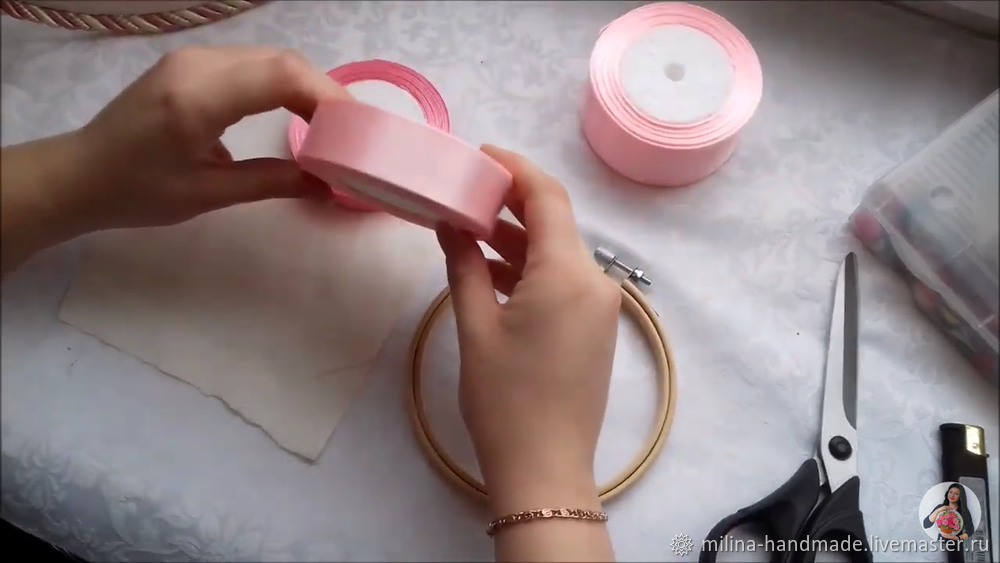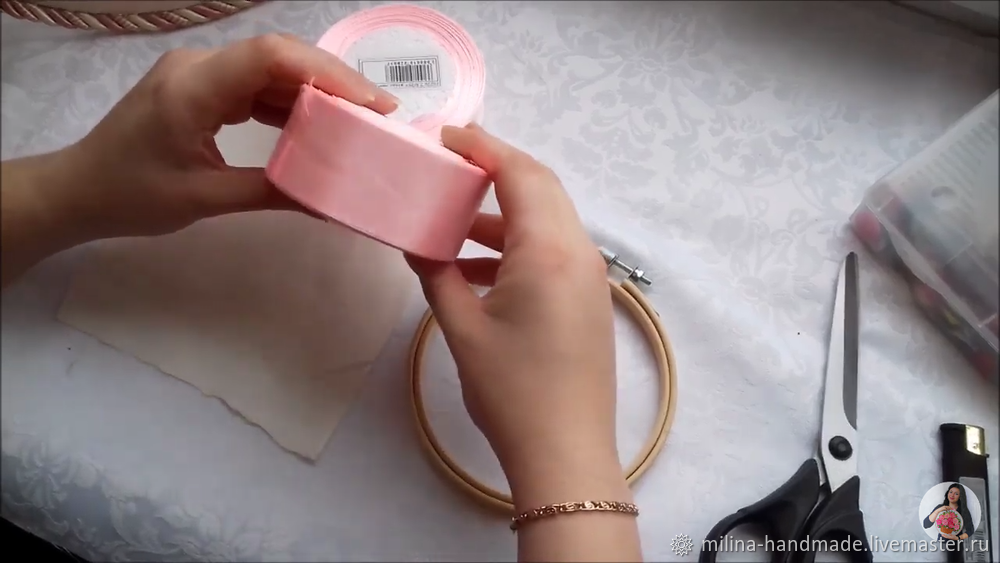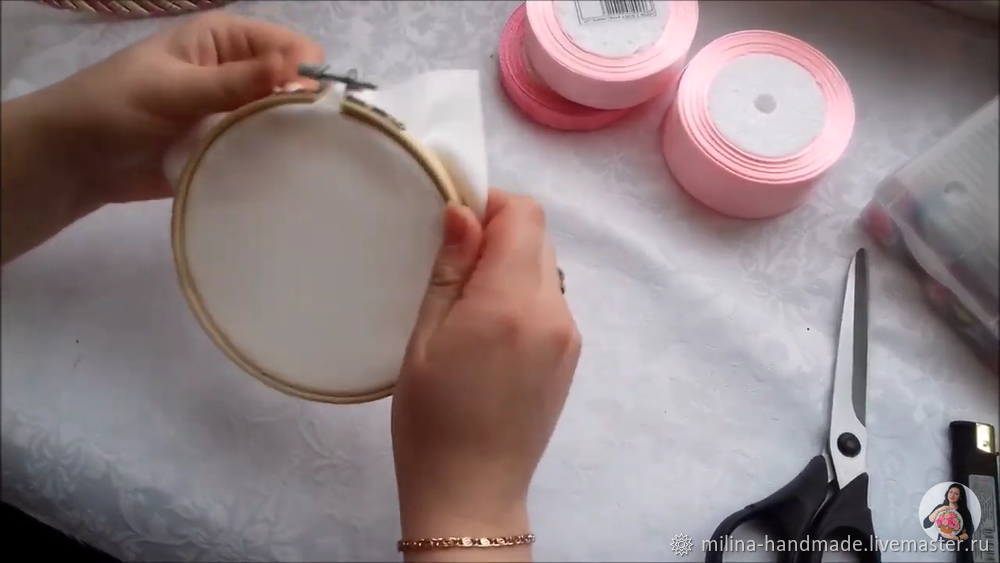 Making petals.
Cut the tape to 6-8 cm length, I cut to a palm wide (4 fingers).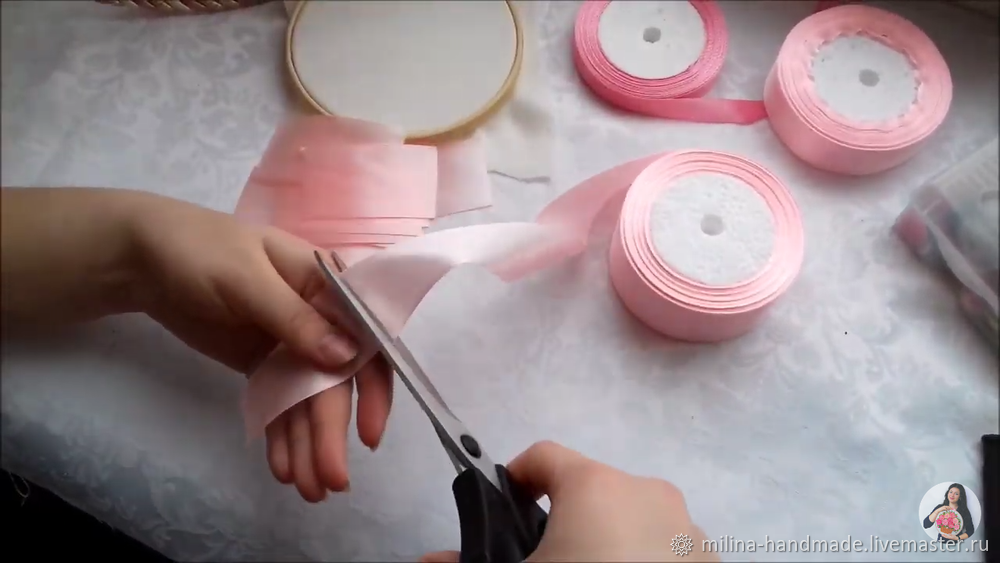 The number of petals depends on how lush you want to make a flower.
Once cut into strips, begin to form petals.
Mark the middle of a strip, to the middle of it, thus forming 2 ends.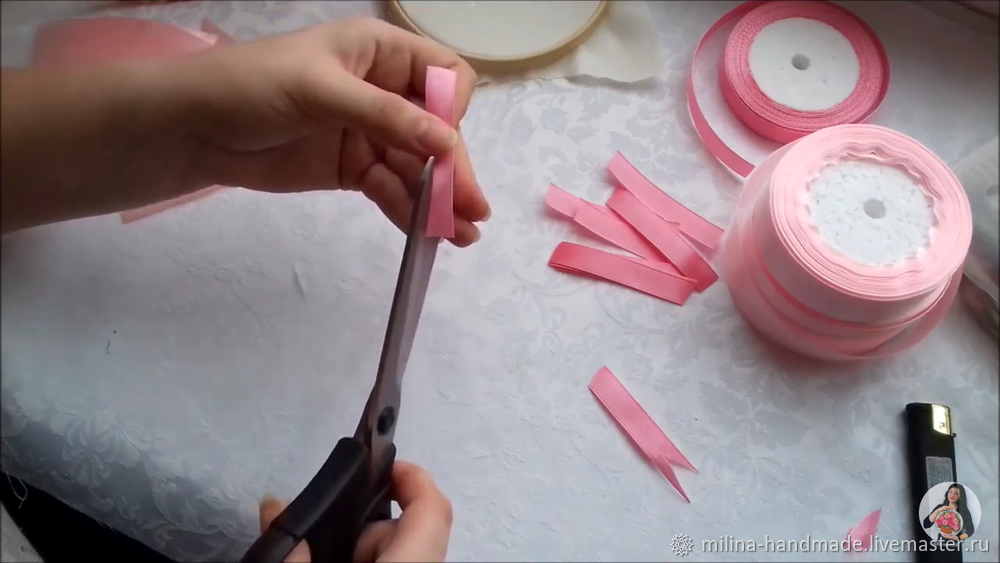 Have a wide tape cut corners and round off the other end of the tape, and make a few notches.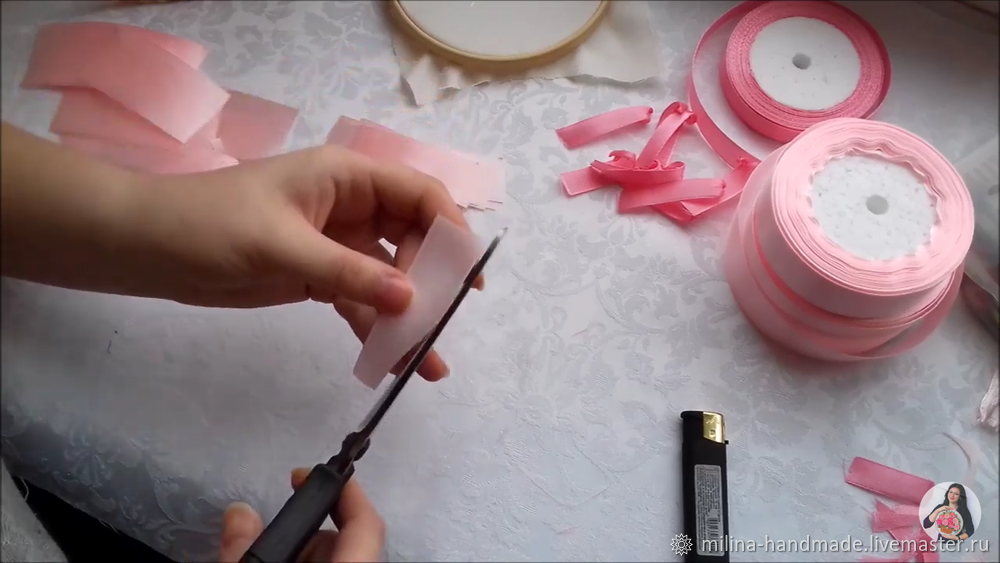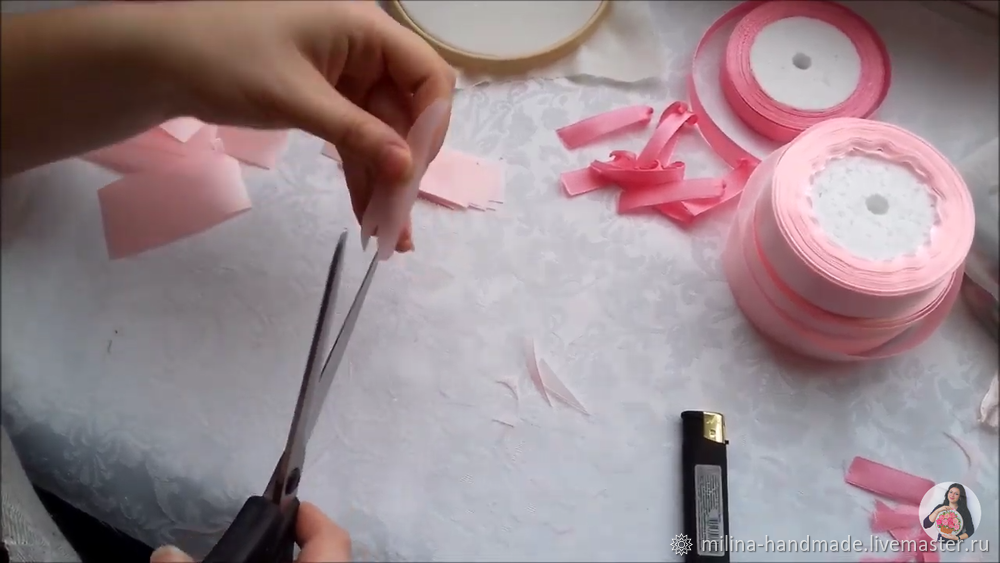 Then we begin to fire.
Hold the lighter at 4-5 cm distance, fire carefully not to burn the ribbon.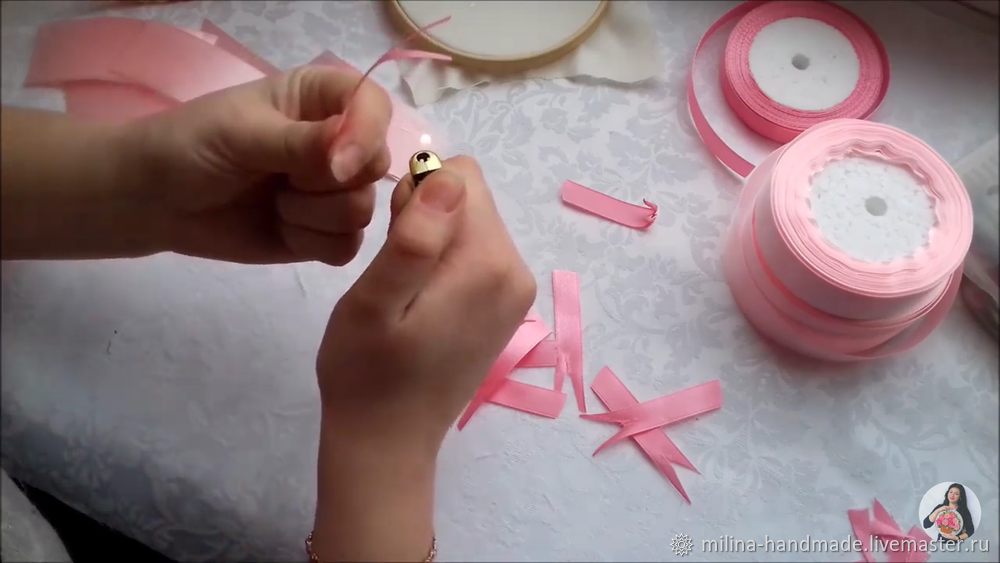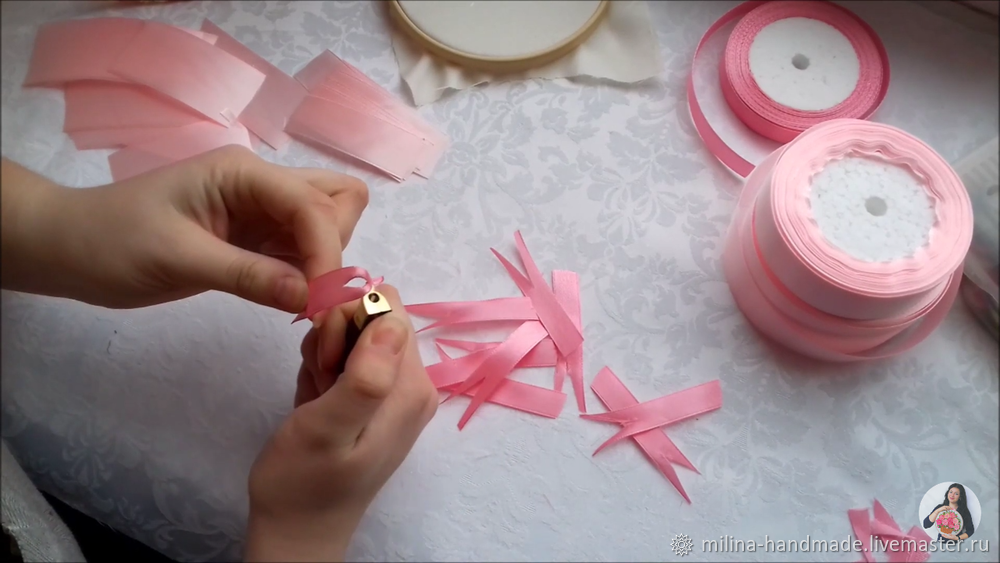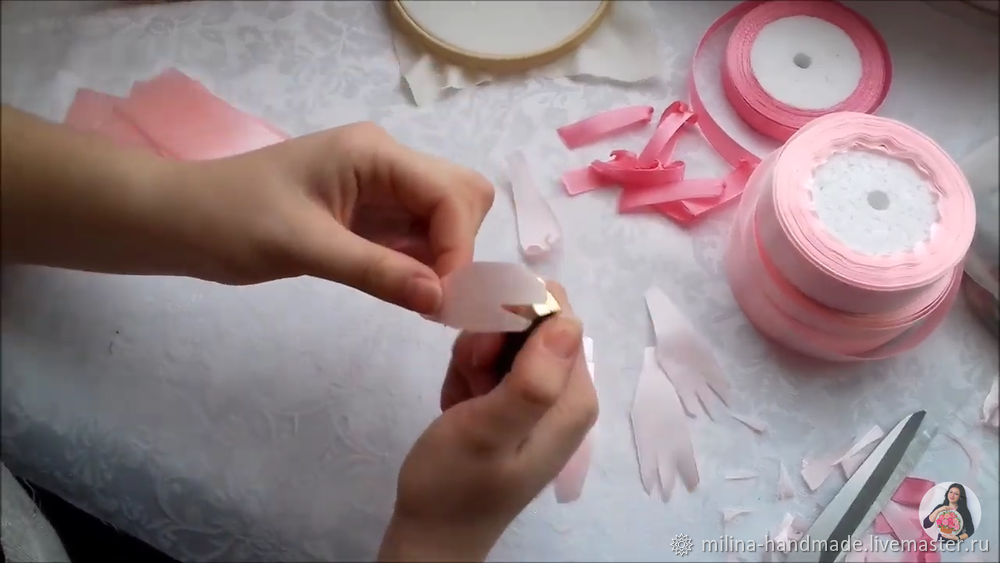 After making the petals, begin to embroider.
Make the middle with a few chain stitches with 1.2 cm ribbon.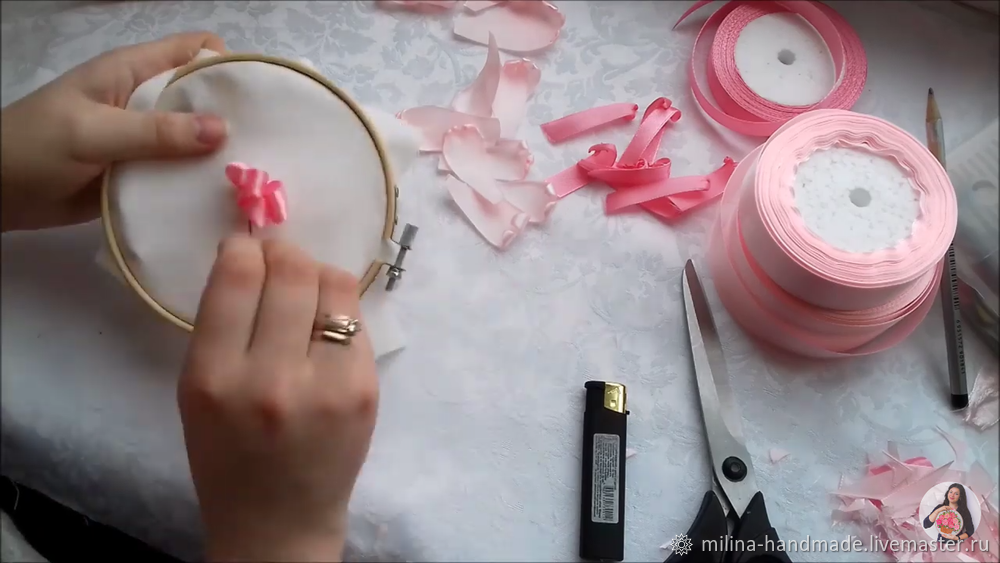 Then, inserted a needle into the prepared petals and threading them through the fabric one by one.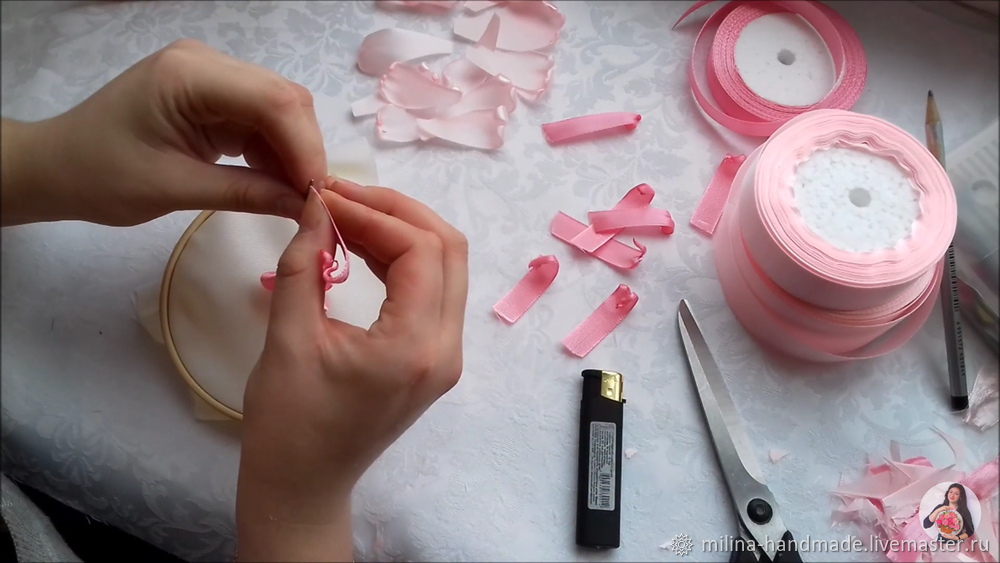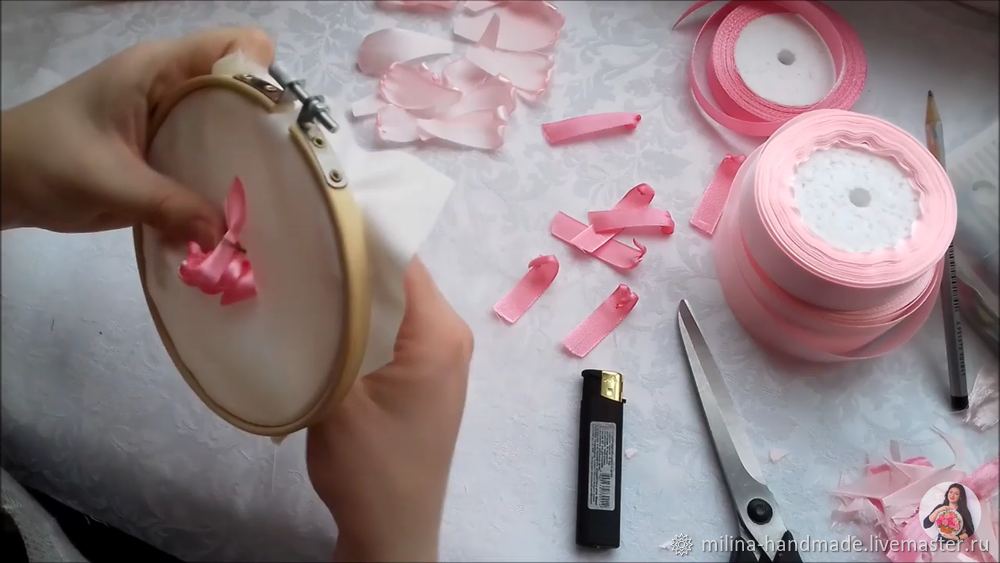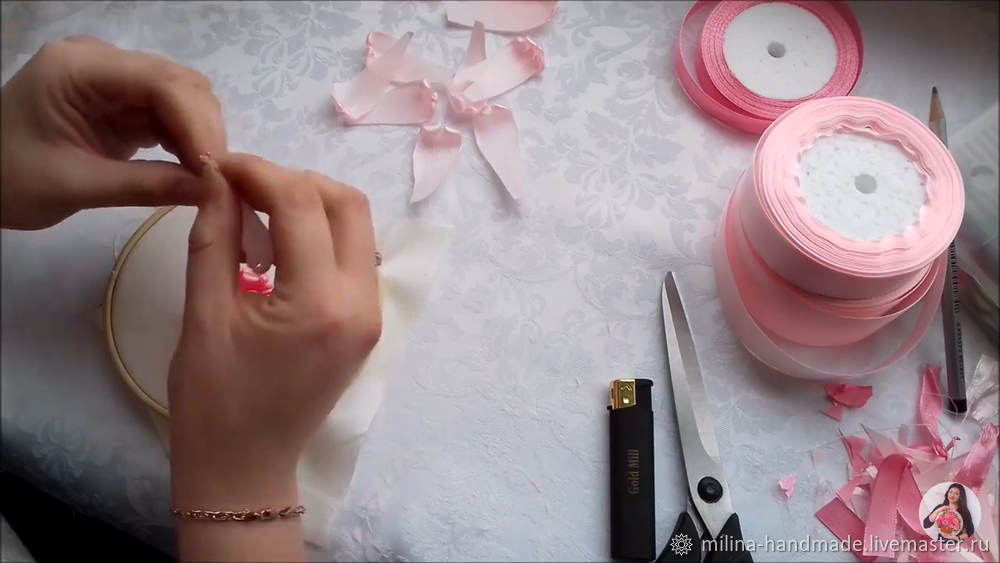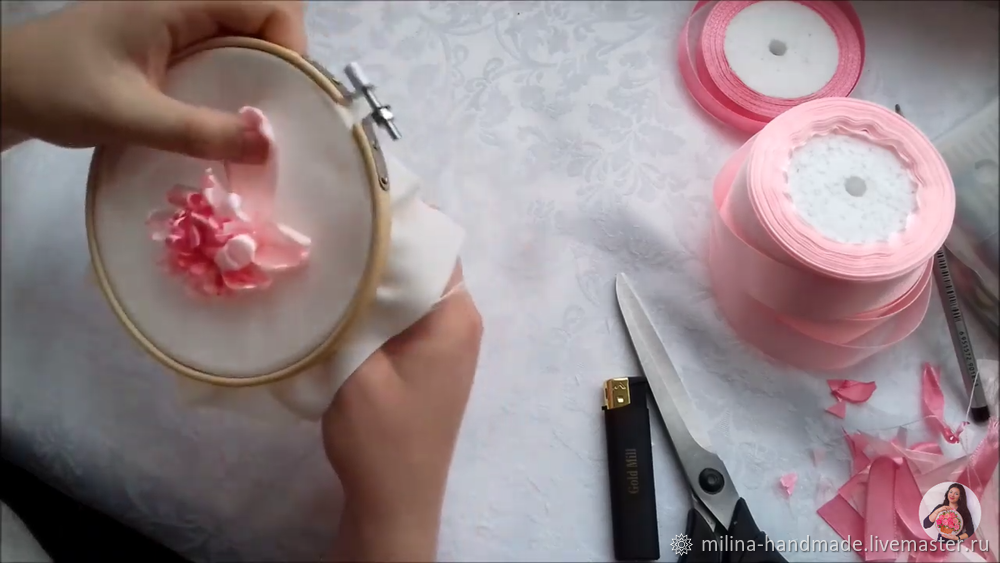 You can see the whole process of embroidery and making petals in this video. Enjoy! 
DIYs & Tutorials on the topic