Making a Vase from a Package of Milk
Let's make a wonderful vase out of coating and a package of milk.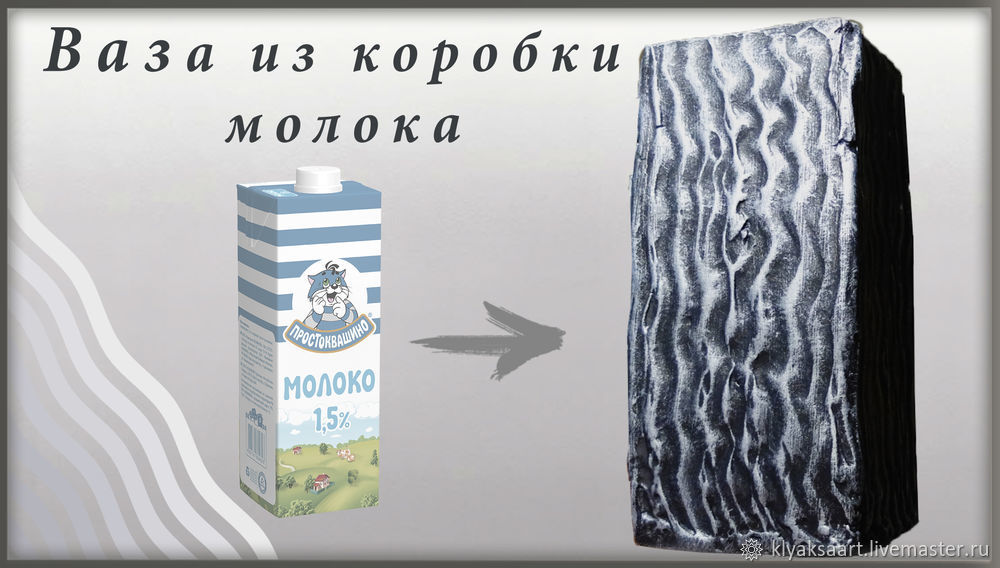 If you do not like reading or you are interested in all the details, you can watch the video tutorial here:
1. Cut off the milk package top, wash the box from inside, dry it and put a towel or any duster inside. This is necessary to keep the box`s shape.
2. Degrease the outer surface of the package.
3. Draw a wavy pattern on the paper, cut it out and put it on a dense cardboard and also cut it out, the template for decor is ready. Note: the cardboard gets wet in process, so it is better to use thin plastic.
4. I apply a building coating based on PVA glue on the package of 2-3 mm thick and make a texture.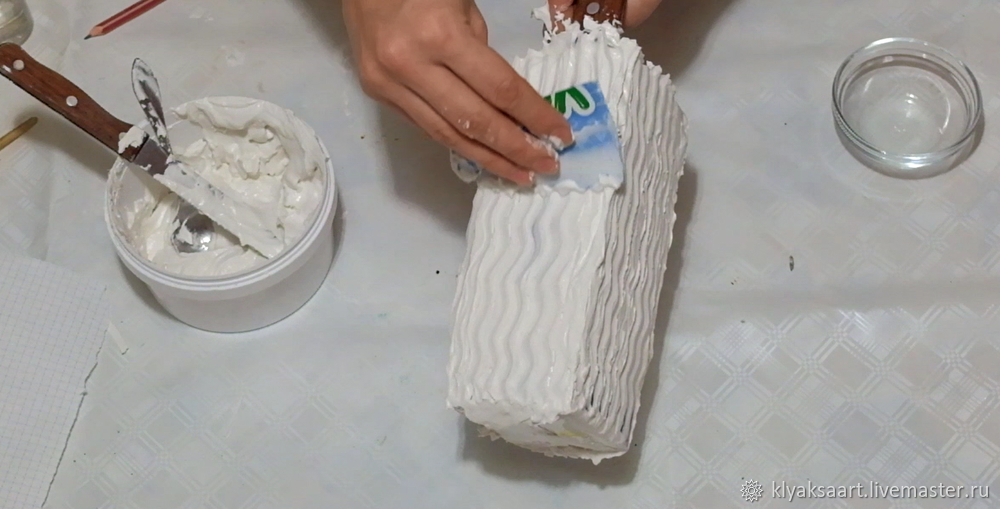 5. After the coating has dried, smooth high spots on the surface with sandpaper.
6. After drying, I strengthen the coating with PVA glue. For your vase to be hard, glue the package with plaster bandage or wrap with a cloth soaked in plaster (alabaster) before applying coating. For example, as in this video: 
7. Paint with acrylic paints and cover with acrylic varnish.
You get a great vase! This coating decoration technique can be used in different cases, that` all up to you.
DIYs & Tutorials on the topic