How to Paint a Beautiful Rose on a Transparent Ball. Double-sided Painting on Glass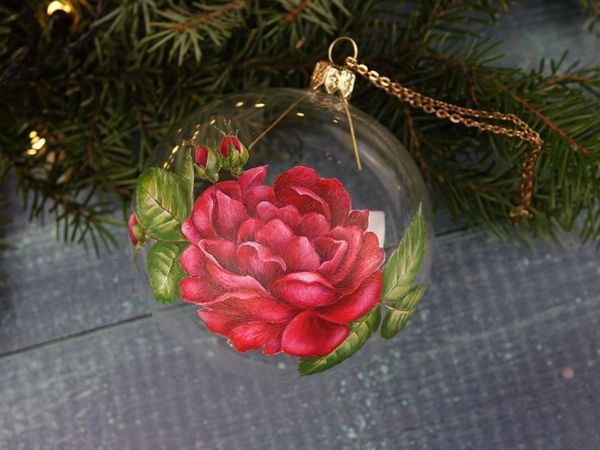 Jewelry painting of a Christmas ball. It is a very effective technique of double-sided painting.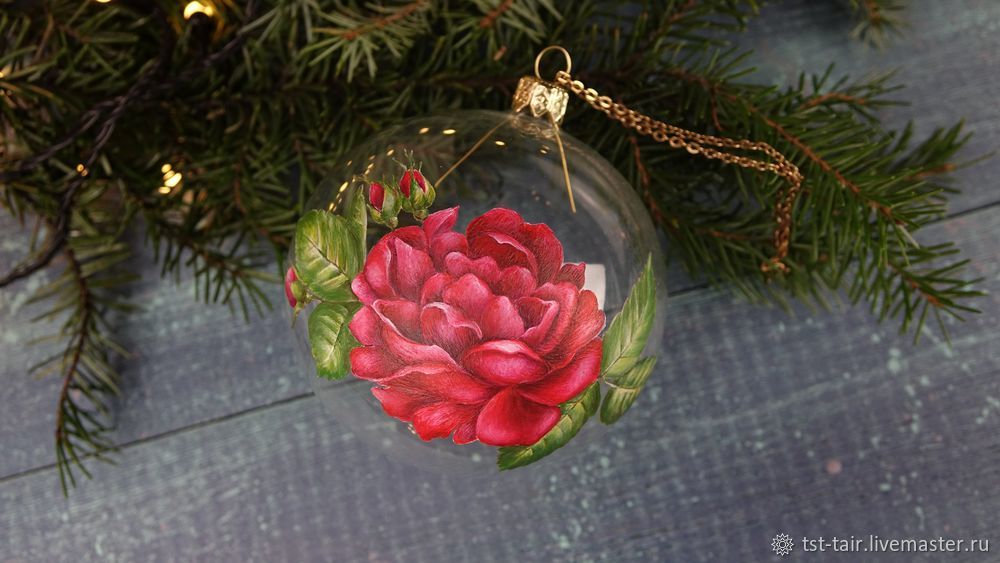 Inspiration: Pierre-Joseph Redouté (July 10, 1759 — June 19, 1840) was a French painter and botanist of Belgian origin, the Royal painter and lithographer, an artisan of Botanical illustration.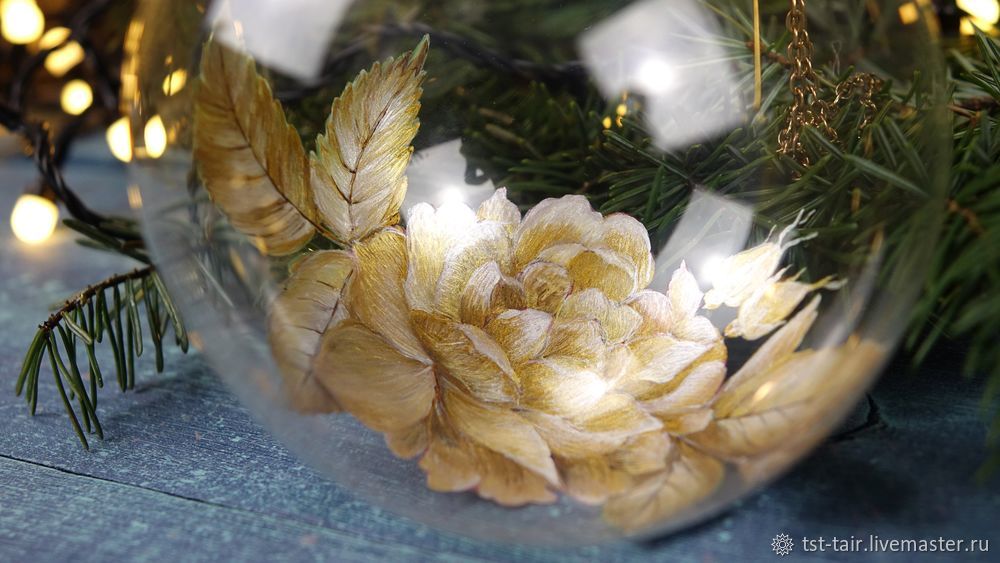 Double work is done: a metal substrate and a bright front side. Thanks to this contrast, the rose looks very unusual on the ball, and the decoration itself is beautiful from any side!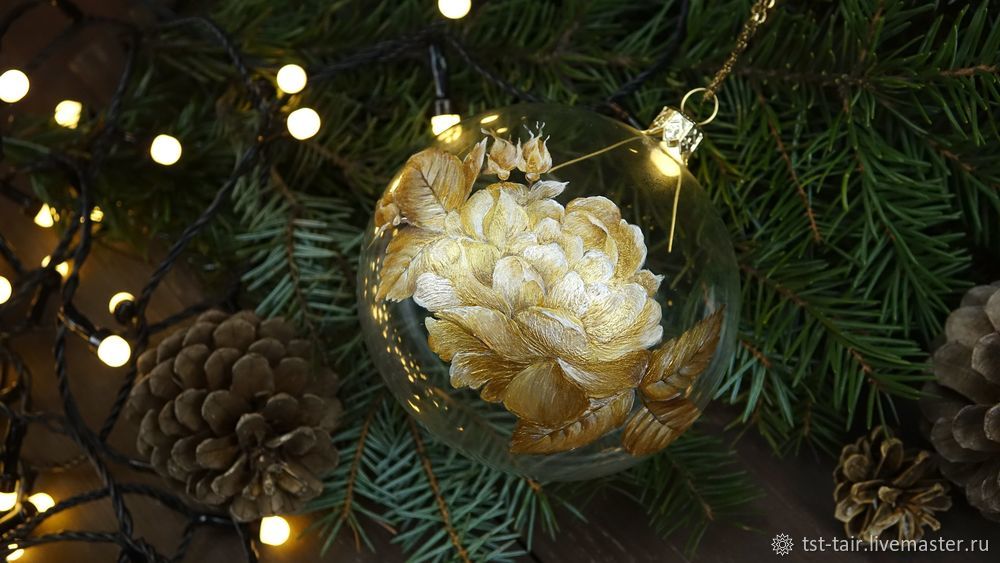 Materials used in the work:
 a transparent glass ball;
thin synthetic brushes;
degreasing liquid;
water;
The first layer:
acrylic paint (silver and gold);
acrylic paint (white, burnt umber);
The second layer:
acrylic paint (white, dark red, alizarin crimson, purple red, black, chromium oxide, yellow medium, burnt umber).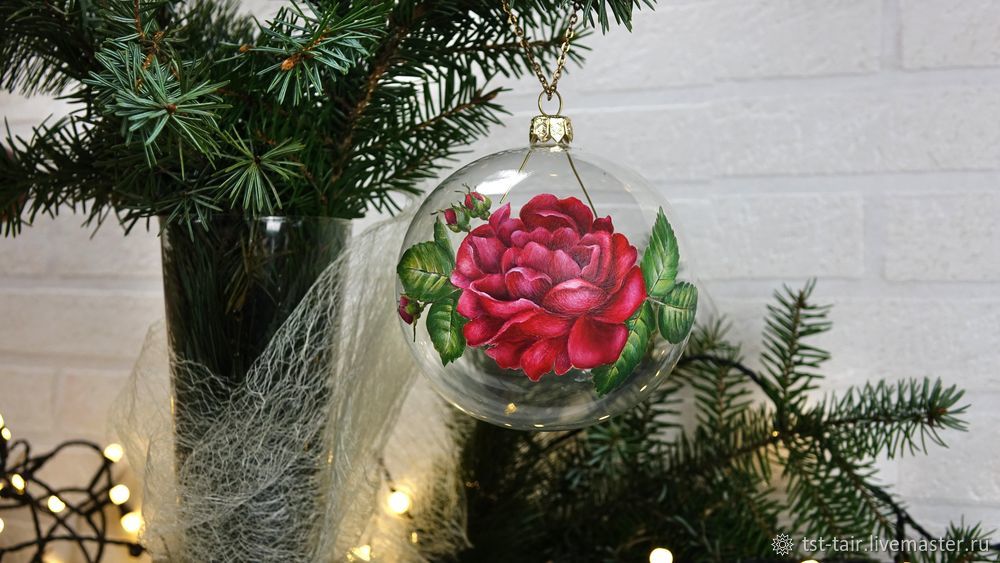 DIYs & Tutorials on the topic