Video Tutorial: Christmas Composition in a Cup with Walnuts and a Sprig of Nobilis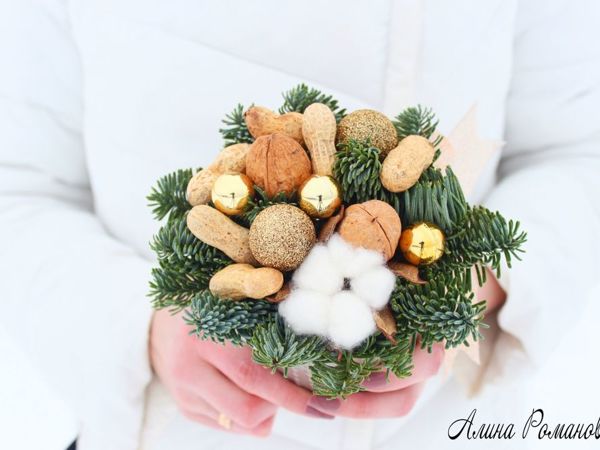 Today I want to show you how you can make such a composition in a cup. I wanted to buy a sprig of Nobilis, as many wrote to me that in contrast to usual fir needles Nobilis do not shed, and I was finally able to find a sprig in a flower store and immediately started to create new compositions.
For the works I used a sprig of Nobilis, a cup, a sprig of cotton and a handful of walnuts with peanuts, which I secured on skewers, Christmas balls.
Thank you for your attention, I wish you all good creative mood

DIYs & Tutorials on the topic