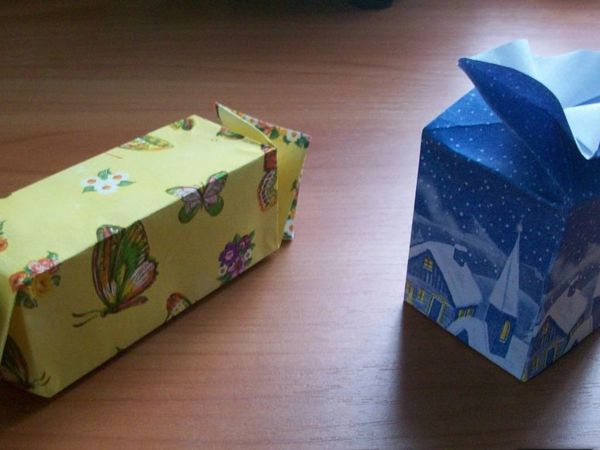 I love to make not only beautiful but also practical crafts of paper, especially boxes and bags. I love these sweets-boxes that you can make with the desired shape and size just from a single sheet of colored paper for a printer or scrapbooking.
For boxes that are in the photo, I made the paper of a napkin and cellophane.
The long box is made of a square or nearly square sheet of paper. Box in the shape of a cube is folded from a rectangular sheet of paper. If necessary, boxes can be made more dense. I showed you this and other nuances of the manufacture of these boxes in this detailed DIY video.
I will be very glad if this DIY is useful. Write your questions in comments, I will answer them with pleasure. Thank you for your attention.
DIYs & Tutorials on the topic