Video Tutorial: a Big Peony of Corrugated Paper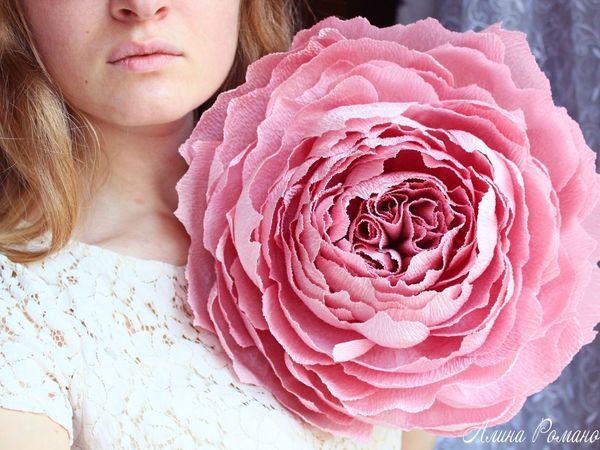 Last weekend I decided to try to make a big flower. It turned out to be quite nice, I liked it. I made a large flower of corrugated paper for the first time, but it came out perfectly and neatly. To make this flower I took a whole roll of corrugated paper, about 2.5 meters.
These flowers are used to fill space on various events, photo shoots, and to decorate the room. Sometimes such large flowers are made of izolon, but I haven't worked with this material yet. You can make this flower even bigger if you cut larger parts and use more paper, my version of the flower is most suitable for mounting on the wall, but if you make a spiral stem, you can put it on the floor or table.
In this video I tried to show the steps of making this flower in details:
Thank you for your attention, hope you'll appreciate this DIY, and if you are interested in my work, go to my blog, there is a lot of interesting things.
DIYs & Tutorials on the topic