Make an Autumn Home Decoration for 5 Minutes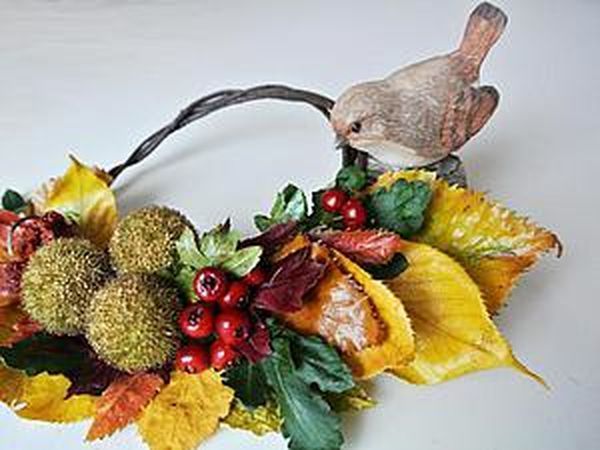 This is a decorative wreath out of different craft supplies — scroll through, watch photos and enjoy the process creating! Make a twig out of wire and tape: Bend it into a wreath: And start adding plastic or paper leaves. I used live leaves sprayed with lacquer, some prefer deep them in glycerine and dry: I complimented the thing with berries and dry flowers: Everything is ready! Hurry to take advantage of autumn gifts! Enjoy your creativity!
DIYs & Tutorials on the topic