There are many different symbols of love. One of them is the peony.
Red peony is a magical flower. It helps an unmarried girl to find a couple; brings married women freshness into the relationship. It brings good luck and career growth.
Most important — please remember about safety when using hot tools!
To make this peony, I used:
Materials:
Japanese crepe
sparkling organza
floral wire #26 for the stem (1 piece) and #28 for the leaves (2 pieces)
soft glue (for organza) and hard glue (to assemble flowers)
drop paints
wool for the heart
Tools:
soldering iron

metal ball tool with the diameter of about 15 mm for large petals
double knife
soldered knife
pencil
stapler
Japanese brushes
file
synthetic brush
scissors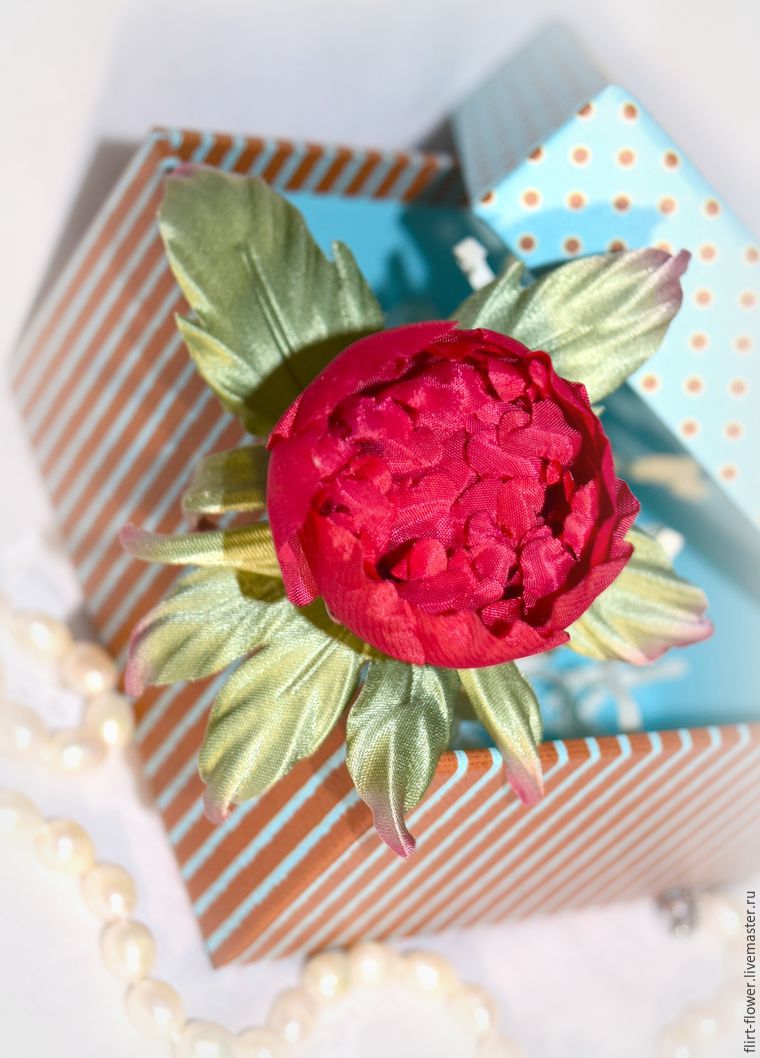 Cut out all details diagonally: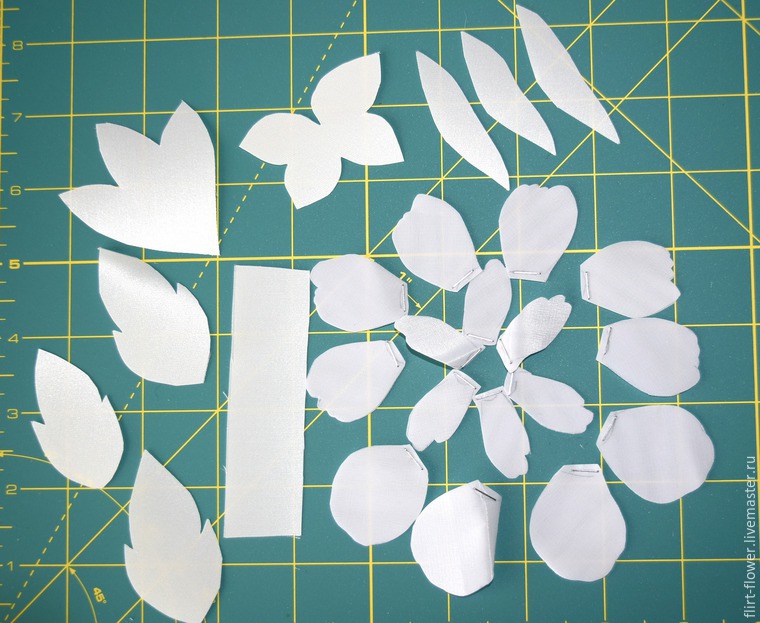 Paint: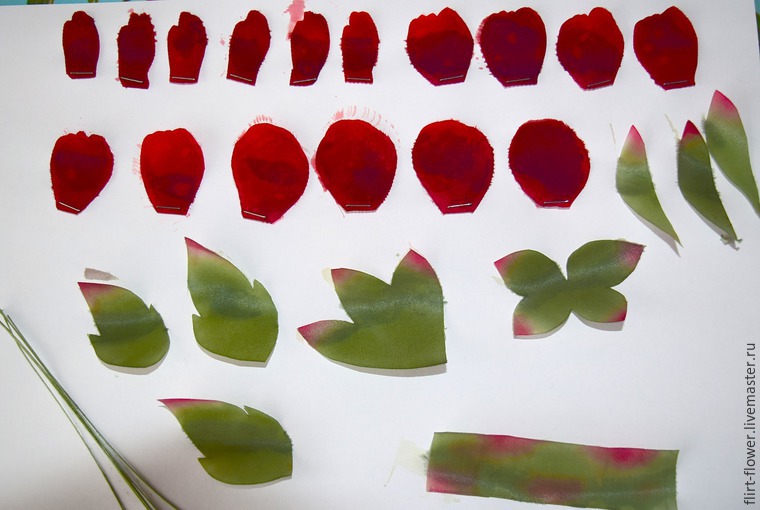 Make a cotton ball about 15 mm.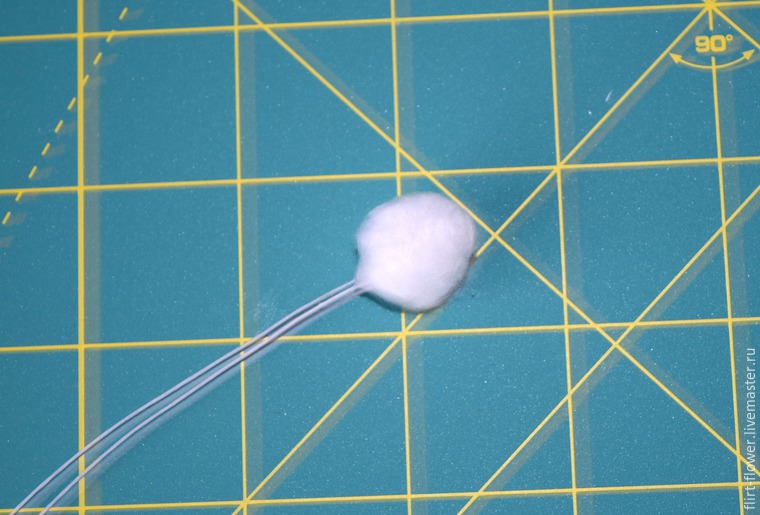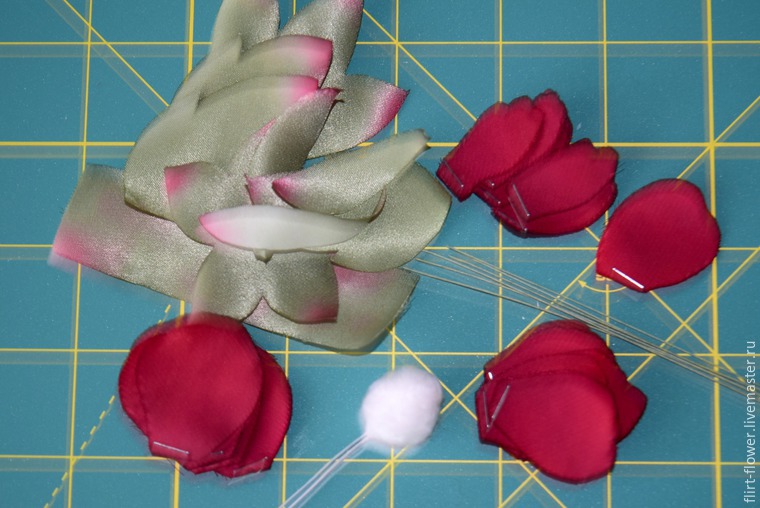 Make the cuts on small and medium-sized petals. All the leaves are glued to glittering organza (I love the shine of this fabric).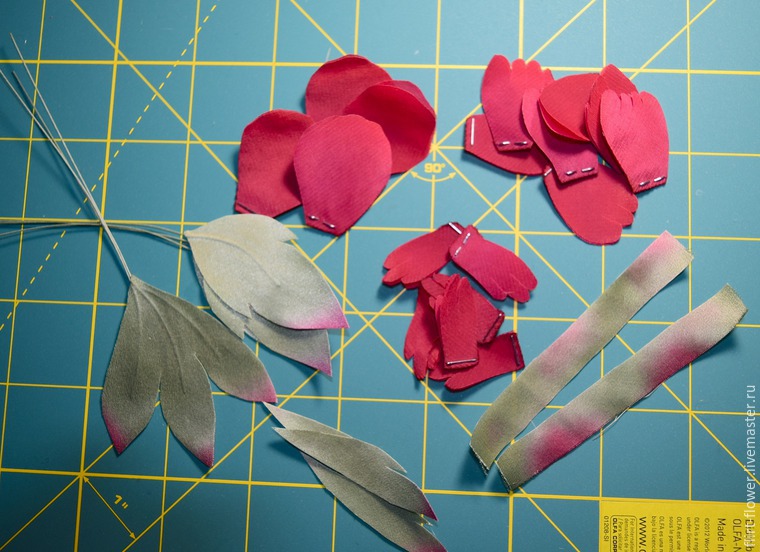 Treat the leaves with the double knife from the backside and along the wire from the right side, wrap their stems with strips of sparkling organza.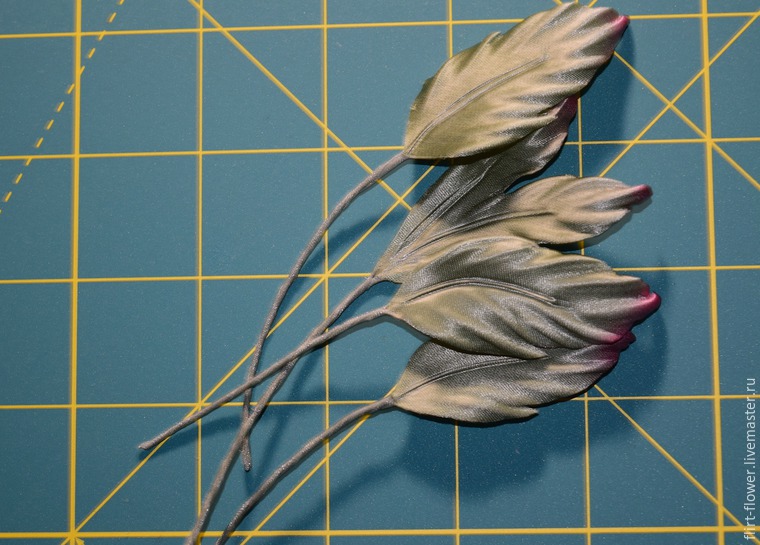 All parts after handling with hot tools: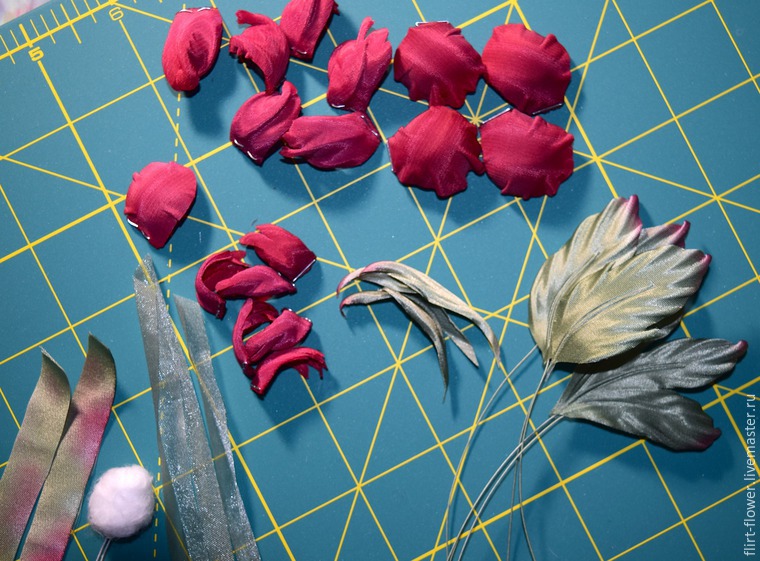 I made a small incision inside to easier glue it under the flower.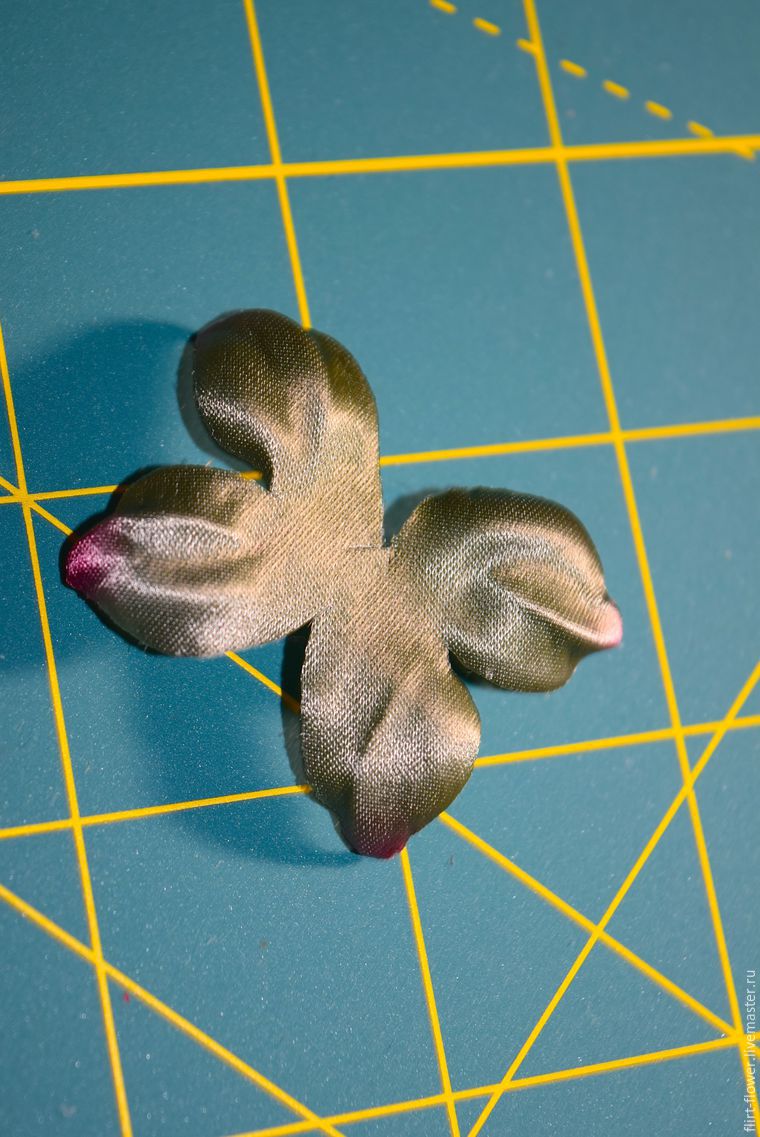 Start attaching the petals with glue: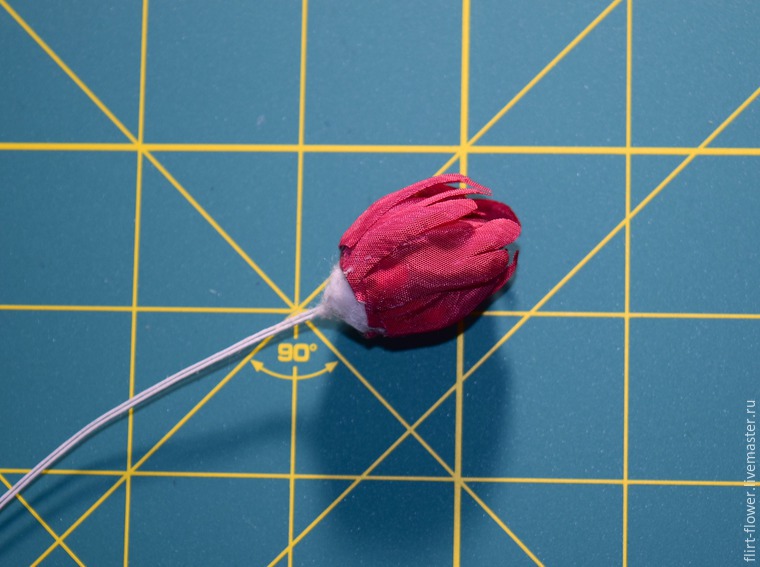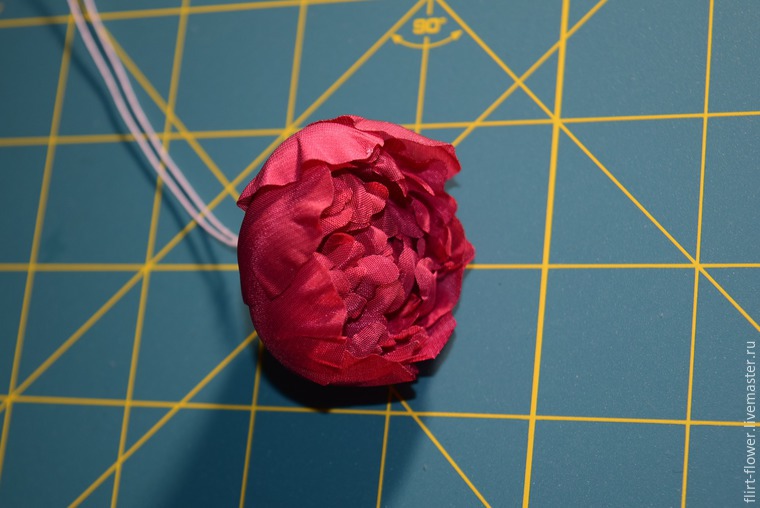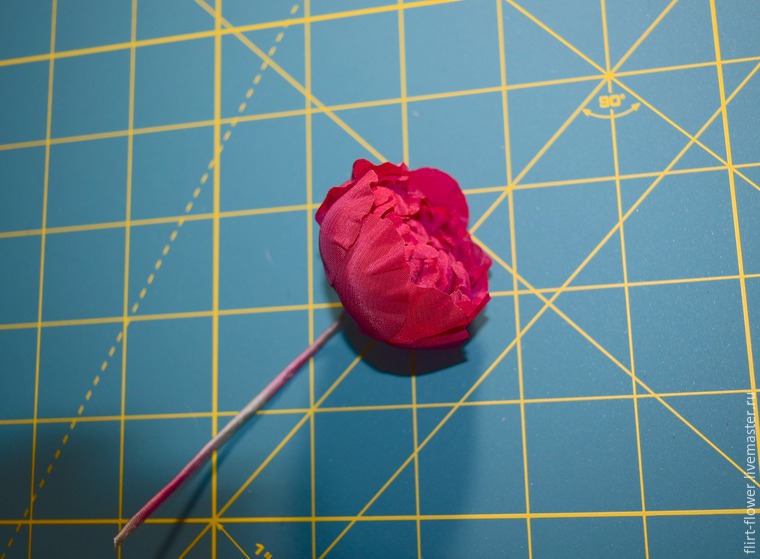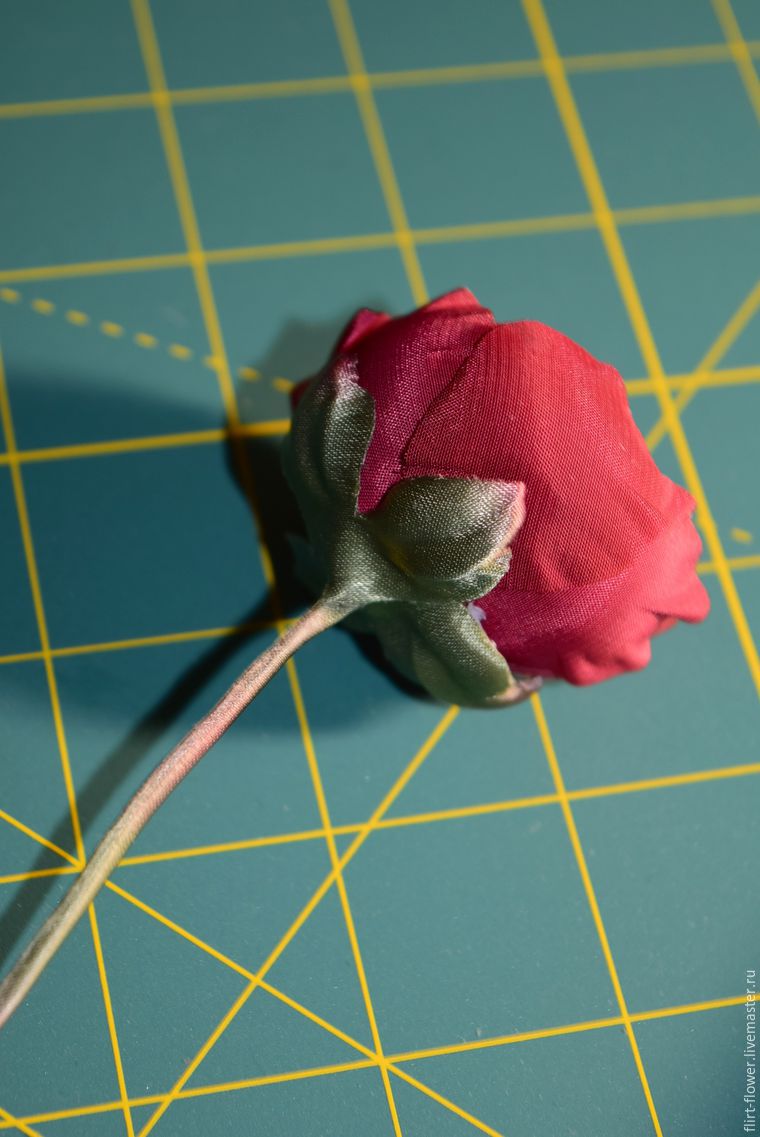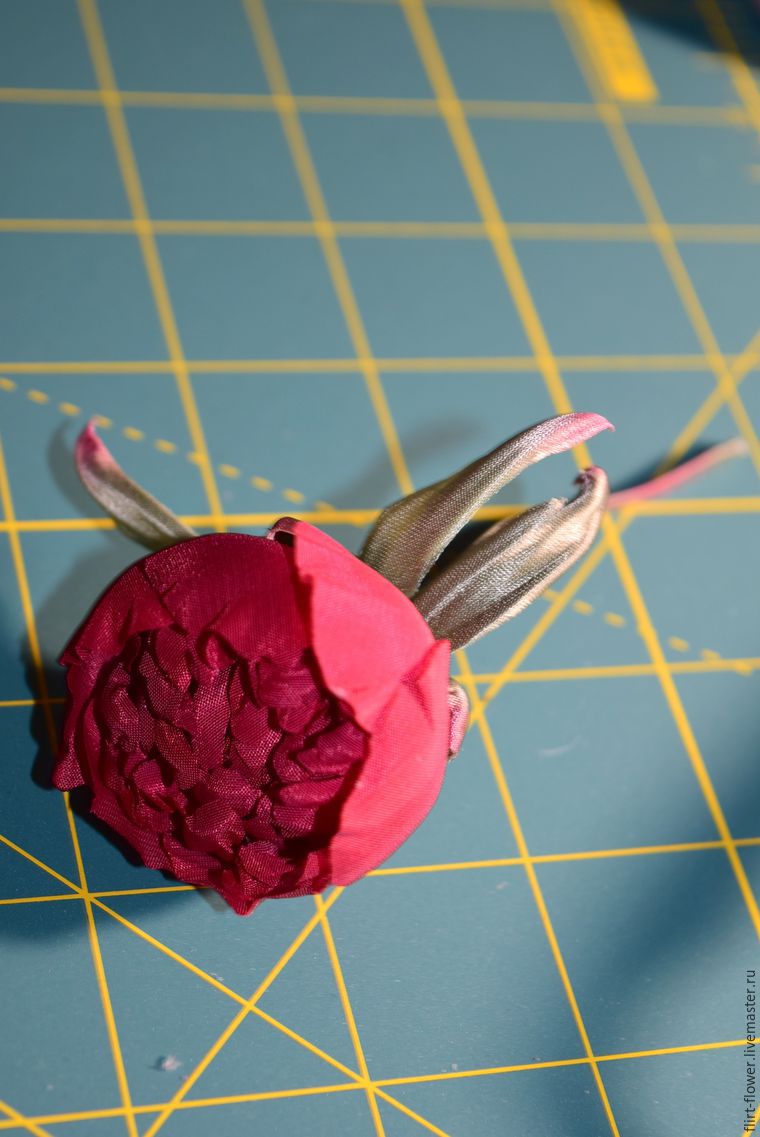 When the leaves are fixed, wrap the stem with the strip: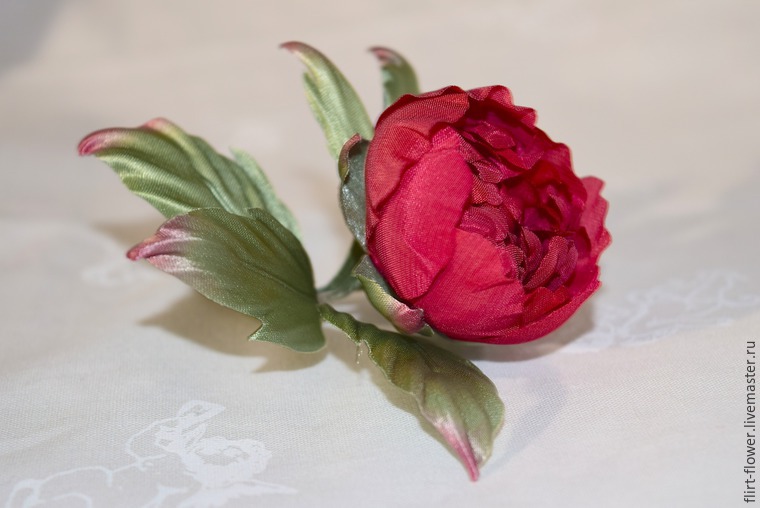 The flower is ready. Make a decoration, a brooch or a beautiful present out of it :)
Let it make your wishes come true! :)