Creating Coffee Birds with Your Own Hands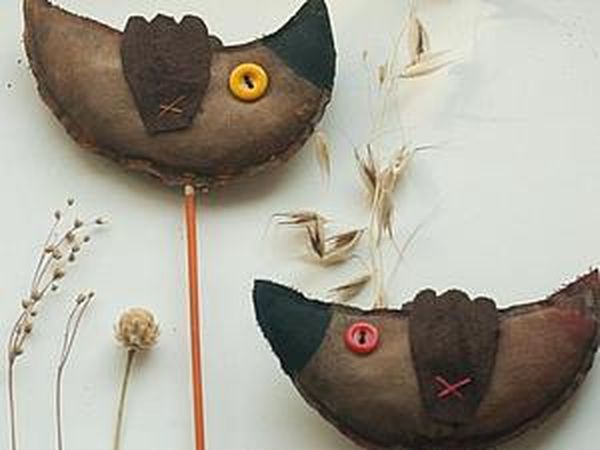 I want to offer you a simple DIY project. Coffe birds can be a wonderful decoration, souvenir and gift.
Materials:
cotton
coffee, cinnamon, vanilla (cocoa, cloves, star anise)
PVA glue
bamboo sticks
buttons
any hard fabric
acrylic paint
Draw a simple pattern of a bird. Like this: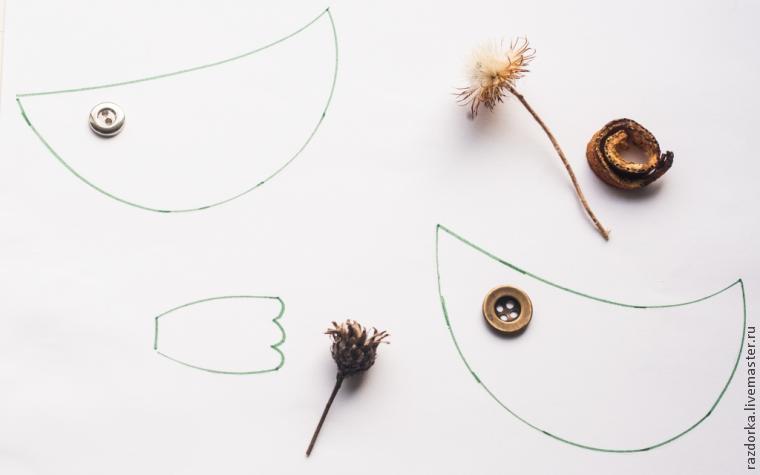 Cut out and transfer the pattern to fabric: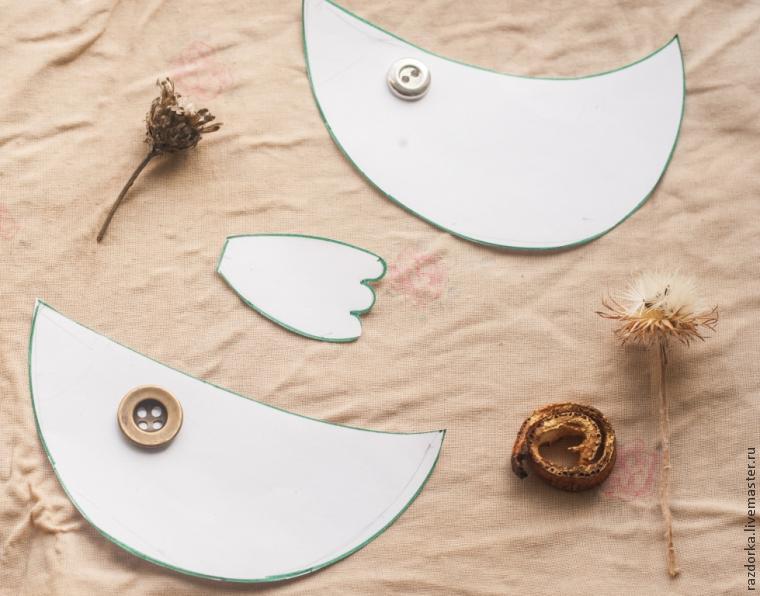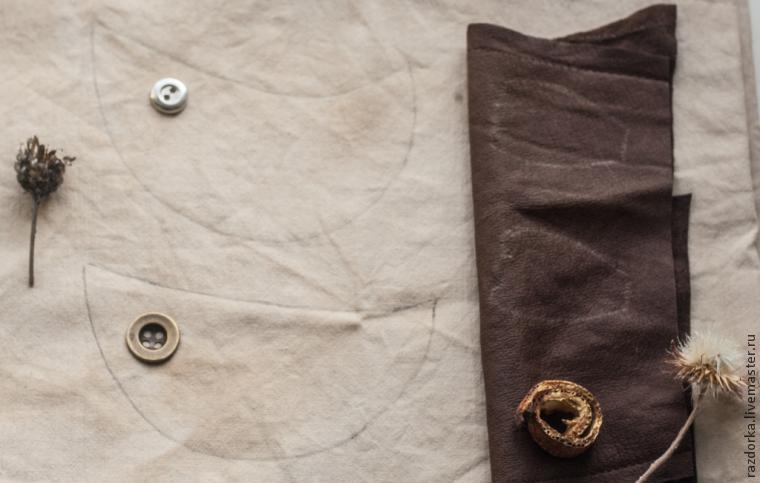 Wings are cut out without allowances. Stitch the birds leaving a hole for stuffing:
You can turn the birds out or leave them — it's optional. Carefully cut out along the outline, leaving a small allowance.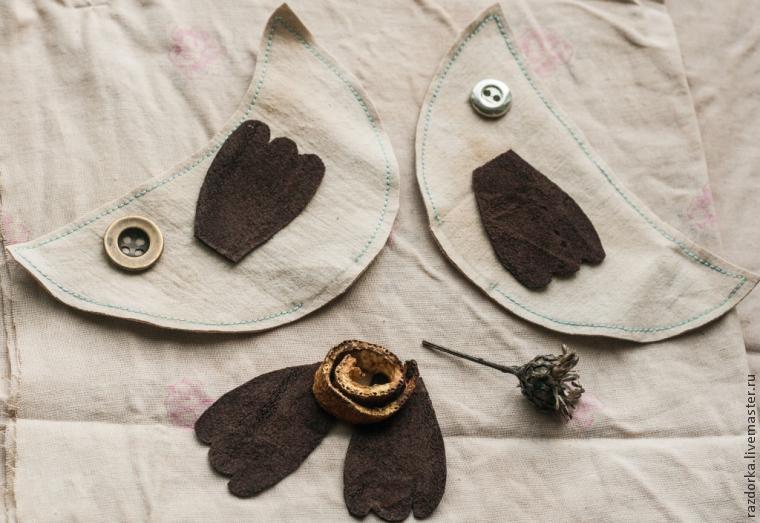 Stuff, sew the hole and insert the sticks: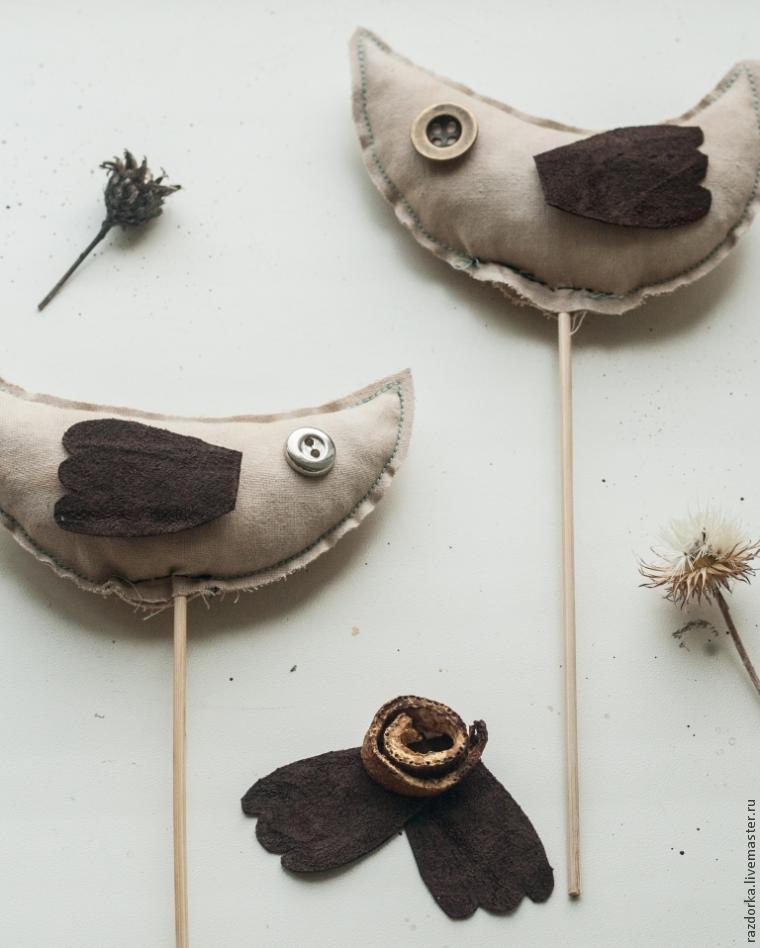 Now paint. Make a delicious solution: coffee + cinnamon + a spoon of salt + a spoon of PVA glue.
After painting, dry them in the oven or on fresh air.
Only finishing touches are left: sew the eyes and wings on both sides. You can paint the sticks and add a bit of colour to the birds. I painted the beaks black.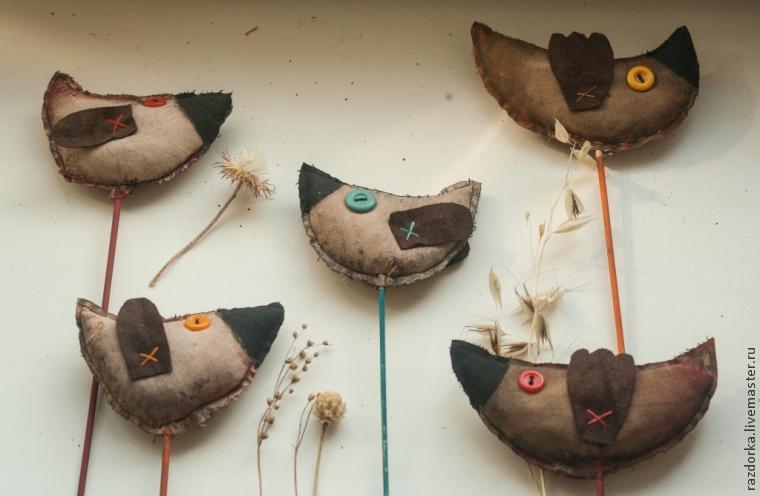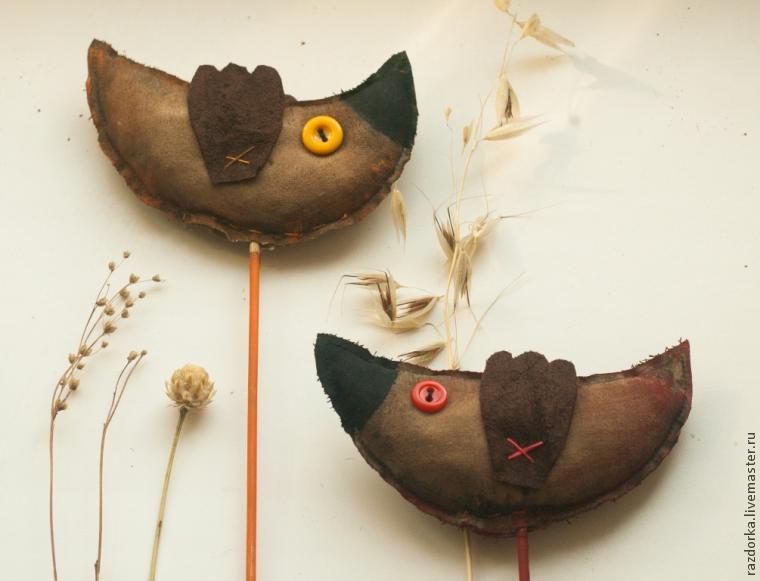 Here are the attic fragrant birds!
Thank you for your attention!
DIYs & Tutorials on the topic