When Snails are Teddies: A Funny DIY Project with Your Own Hands
I invite you to sew tis wonderful teddie snail together. The head of our little girl is set on a cotter pin and rotates. The body and the shell is from hand dyed viscose. The snail was thought to be vintage, so it's a little aged in some places.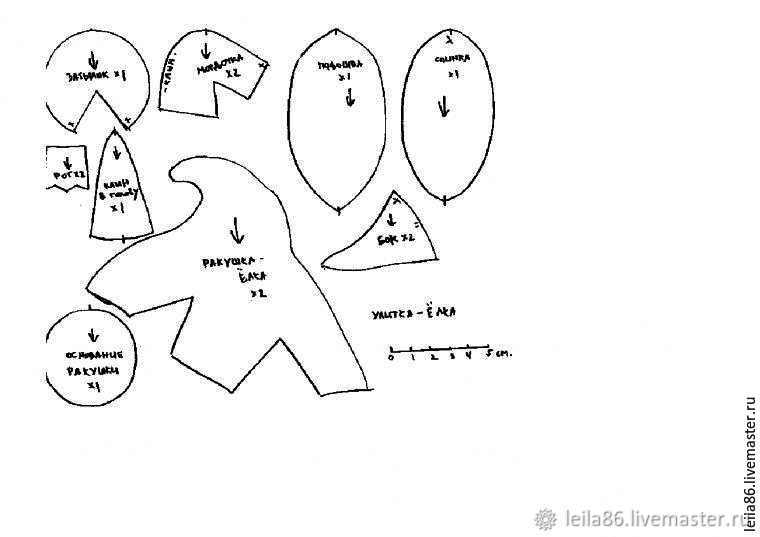 Let's start with the template. You need
- the head consistinig of 2 mirrored parts (muzzle), gore and the back of the head,
- the body of the 4 parts — two sides, the back and sole,
- the shell of 2 pieces with tucks for volume, and soles.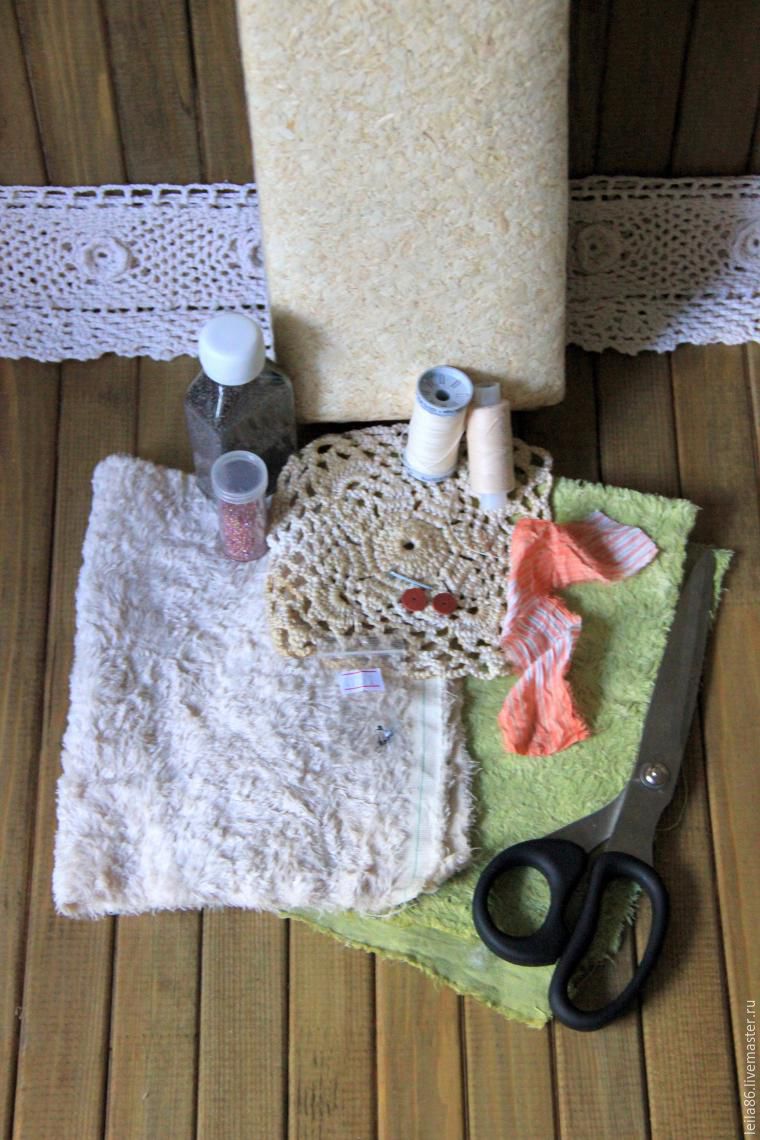 Prepare materials:
-viscose
- thread
- fasteners
- glass eyes on a loop of 2 mm
- and beautiful trifles — ribbons, beads, bells
- for stuffing, I have sawdust and metal granulate for weight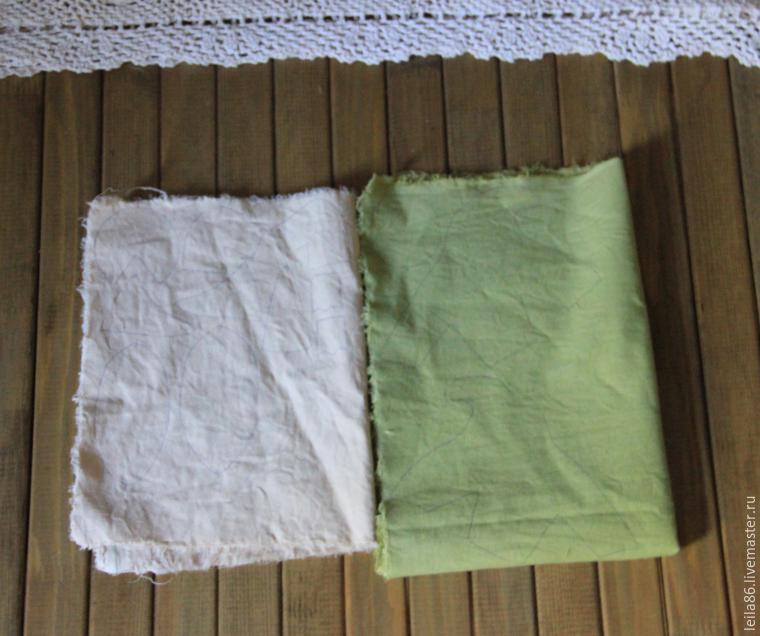 All details are painted and cut out with seam allowances. Follow the direction of the nap which is indicated on the template. Cut out, sew manually: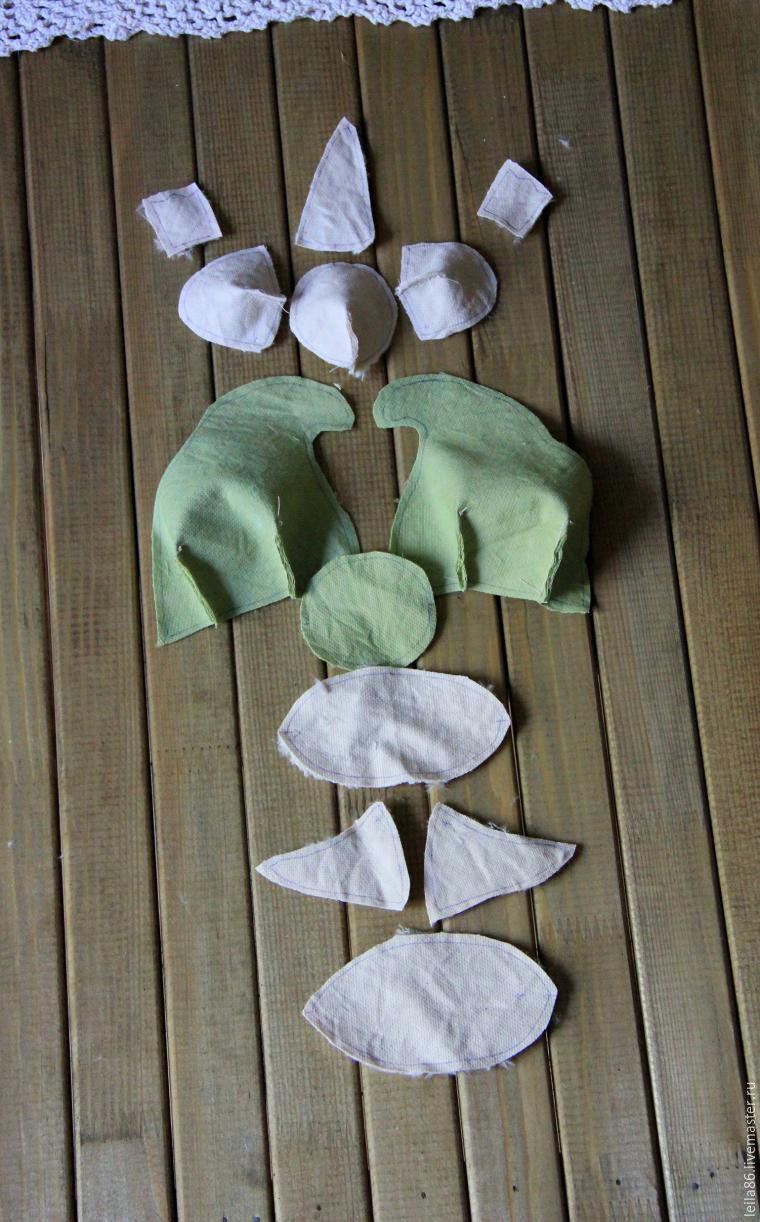 First, sew up all the tucks, cut off the exess.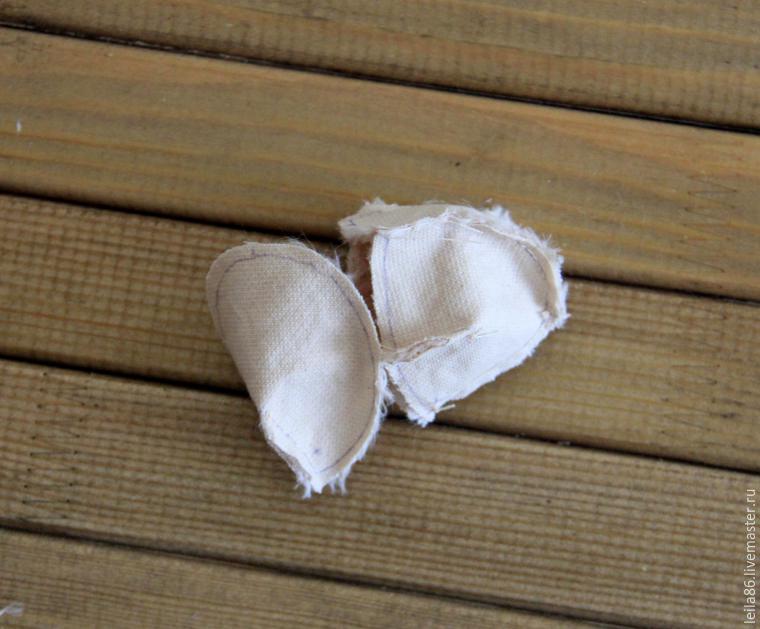 Then sew 2 halves of the muzzle from the nose to the cotter pin (at the bottom of the head). Then stitch in the gore, from the nose up. Then I can sew the back of the head — first from the centre to the right cotter pin, then to the left. Leave a small hole for turning, filling and cotter pin.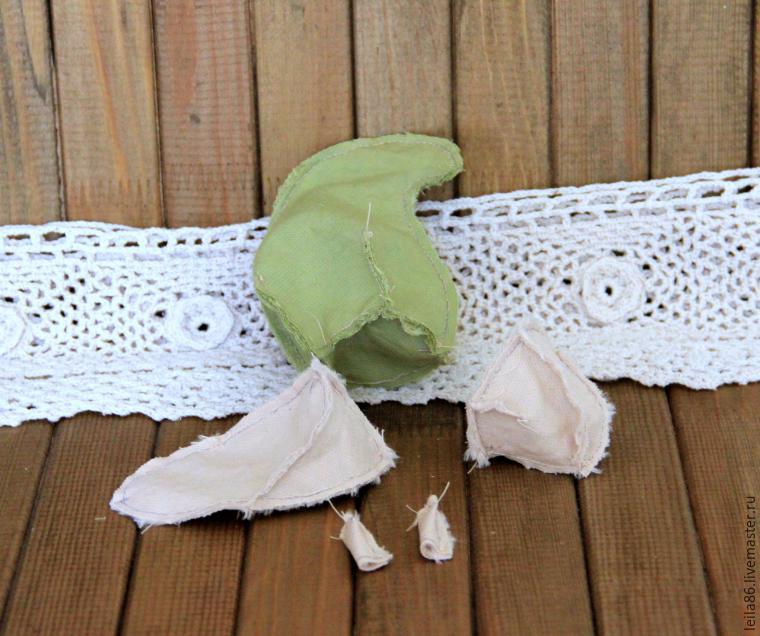 Similarly, sew the body — 2 halves are sewn together at the front, then the back and the sole are attached. The sole is sewn not up to the end — a hole is left at the tip of the tail. The horns: sew a long seam, then bend the seam to make it looked at you, and make 2 more stitches at an angle. This will give the horns additional volume.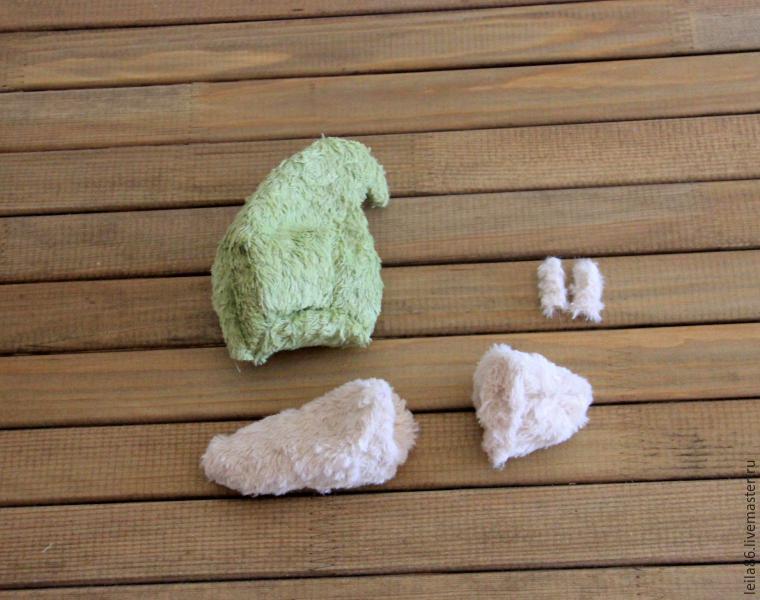 Turn outside in and admire :)

Stuff tightly with sawdust. Then insert a disk with a T-cotter pin passed through it into the head

Carefully sew with a concealed stitch. The cotter is inserted into the neck and the second disk is put on it through the hole, press it firmly and tighten.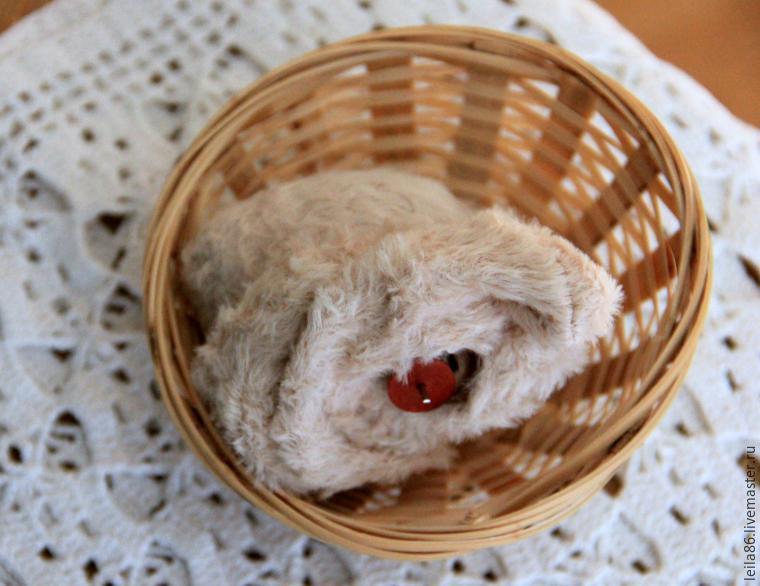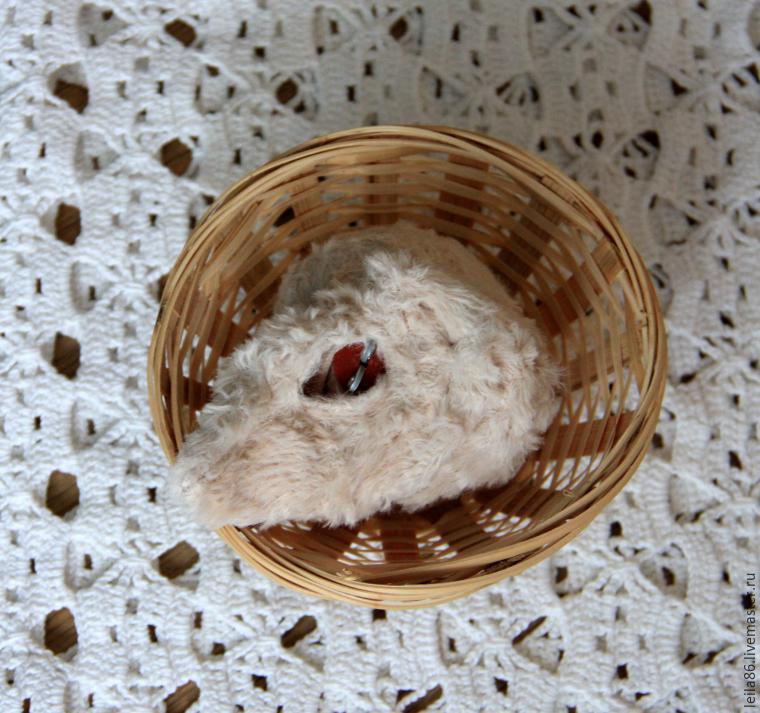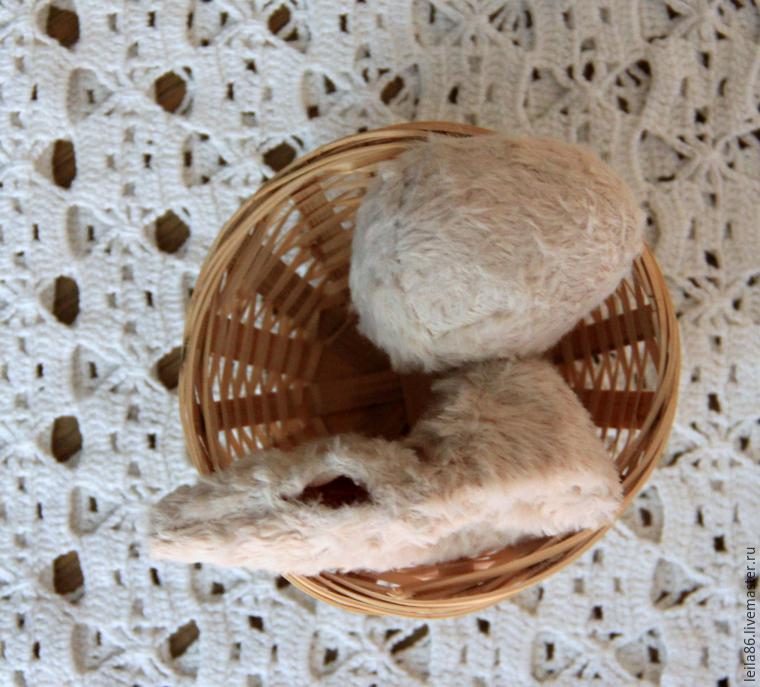 Straighten the body, proceed to stuffing. Put metal granulate on the sole.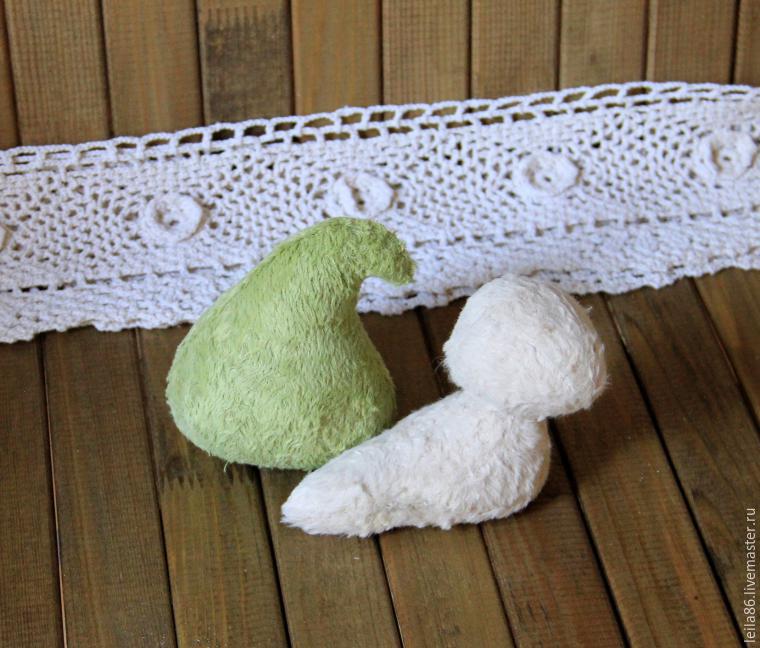 The shell is stitched the same way: first the tucks, then 2 halves, then sewn with the sole. A hole is left, turned, stuffed.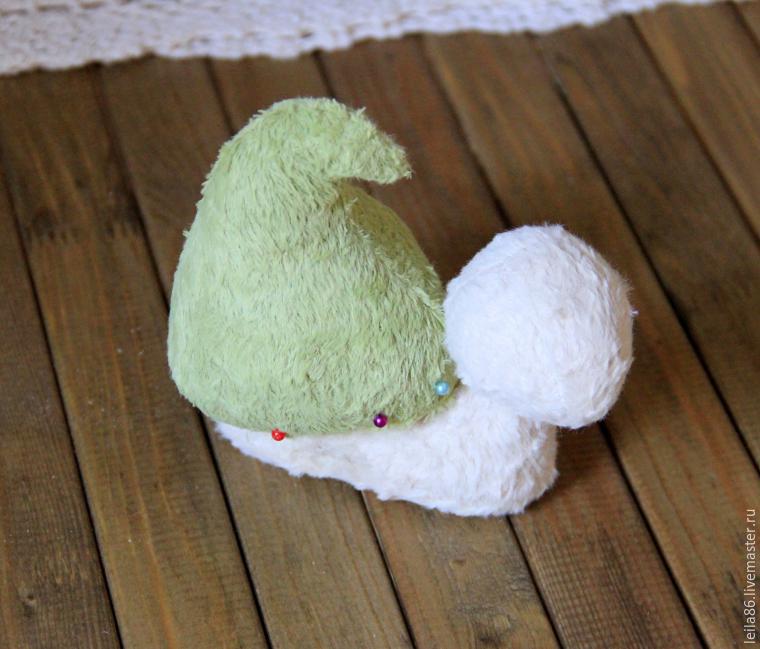 The horns are not stuffed, they're turned outside in and the allowances are tucked inside. Pin the shell to the body, the horns to the head and all is sewn with a strong thread.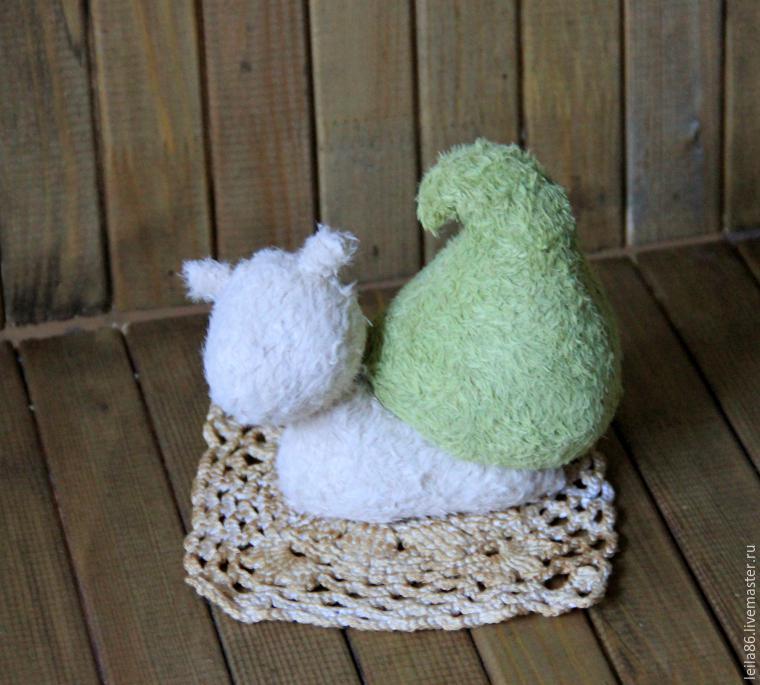 Now the fun: fasten the eyes, embroider the face, if necessary, pull nap out and tone with what you'd wish.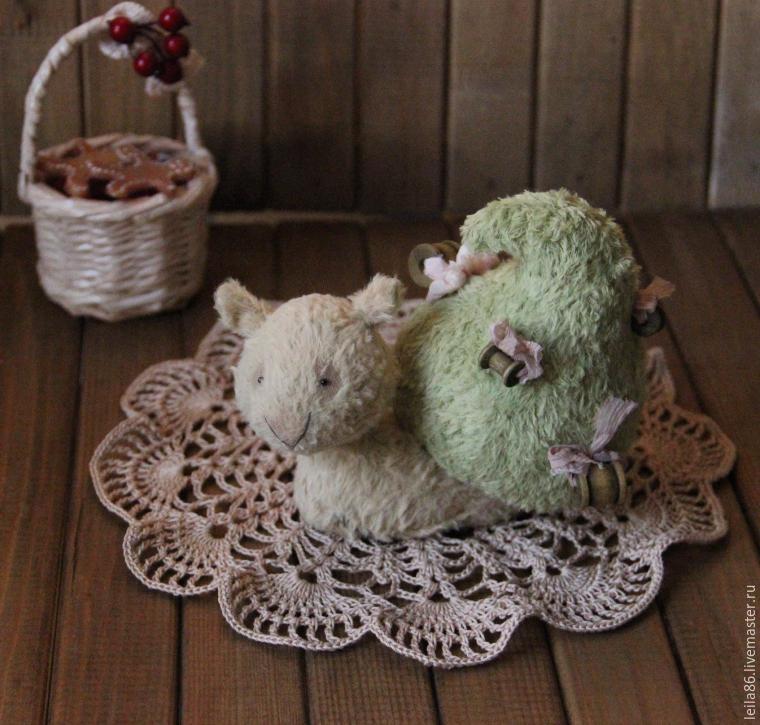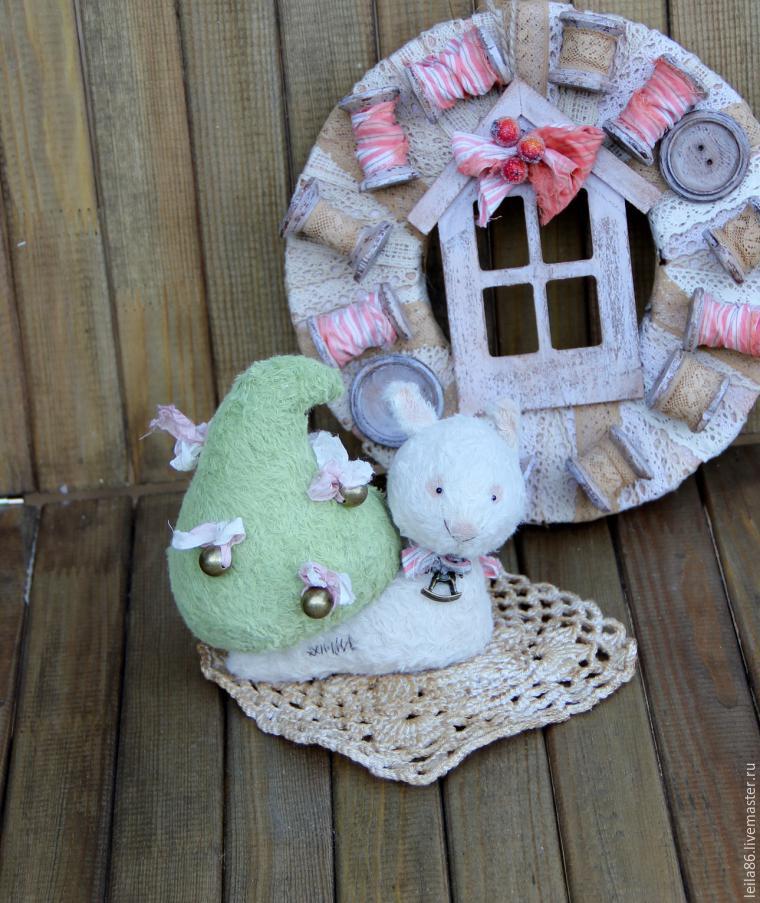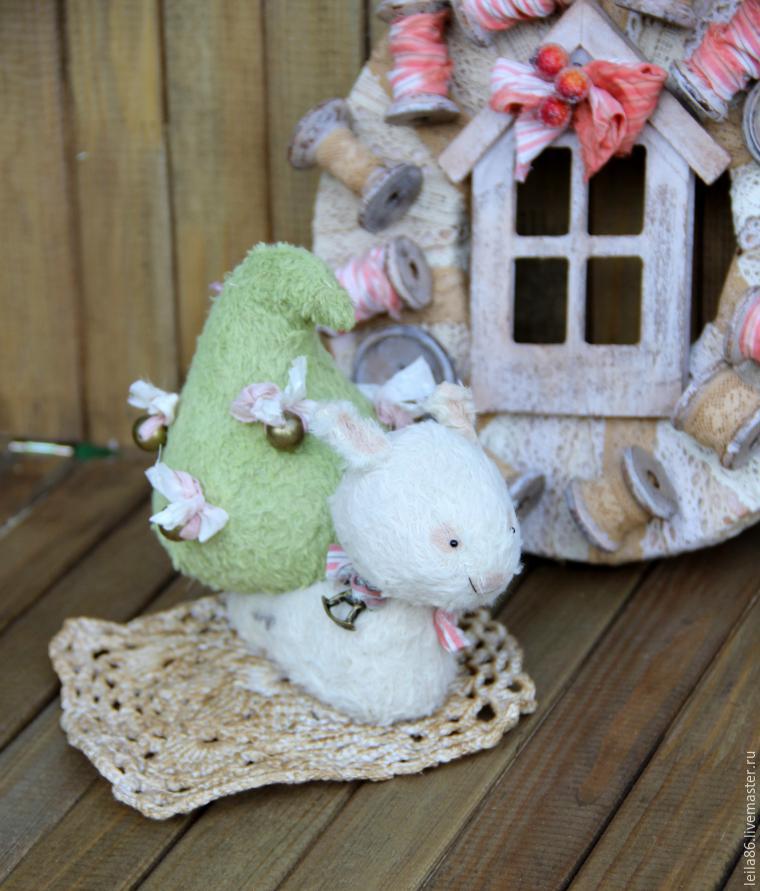 Such a cute olive miracle has come out :)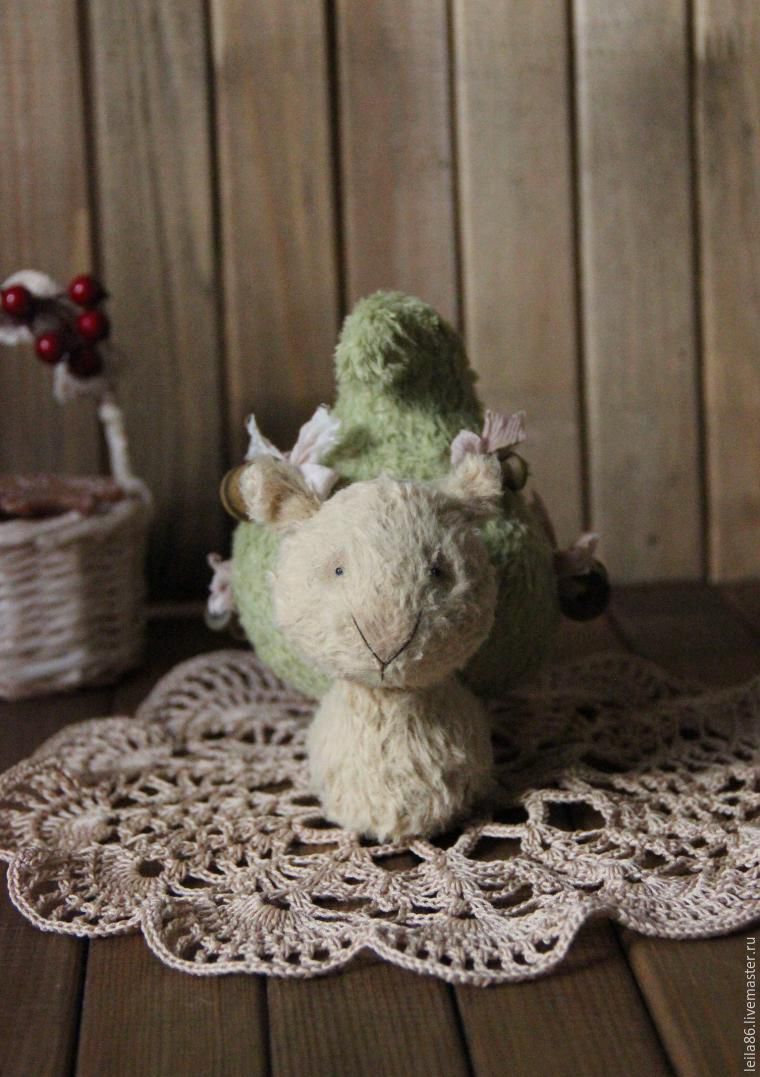 Thank you for your attention!
DIYs & Tutorials on the topic