Today I want to show you the production of a very simple, but lovely bracelet. It is based on a well-known bracelets by Vietnamese designer Chan luu.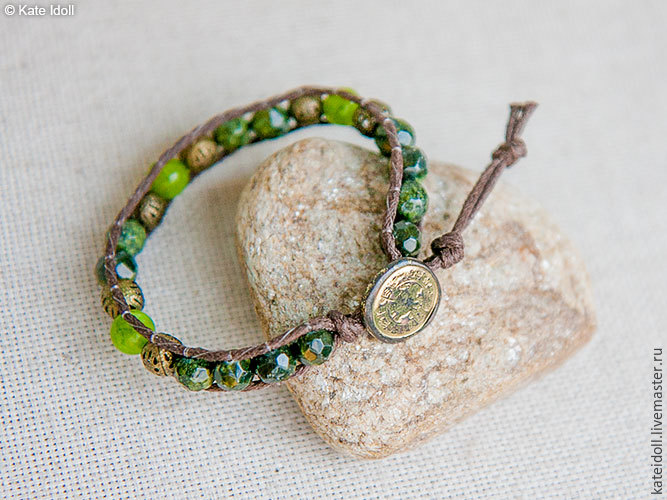 Materials:
- thick cotton cord, 0.7 - 0.8 m
- monofilament / synthetic filament / lavsan filament
- faceted beads 8 mm, 12 pieces
- openwork beads 8 mm, 6 pieces
- toned beads 8 mm, 3 pieces
- decorative button
Tools:
- needle for beading
- scissors

This scheme is called "American", it is multipurpose and is suitable not only for beads!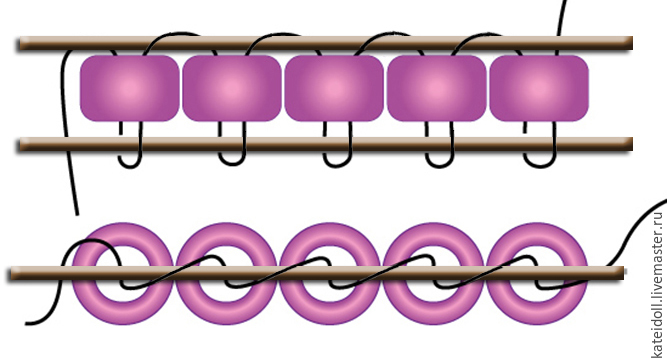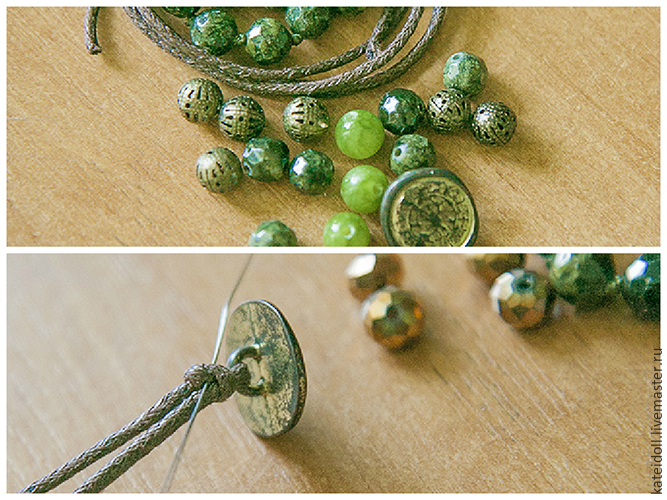 Fold the cord in half, pass through the decorative button and knot. The knot of the monofilament is hidden from the inside of the lace, you can make a few stitches.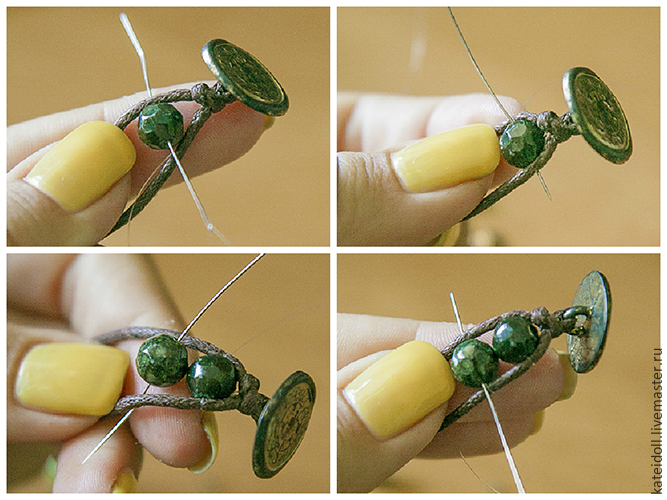 Pass the thread through one of the laces a couple millimeters forward. And sew the faceted beads between the lace, as shown in the photo.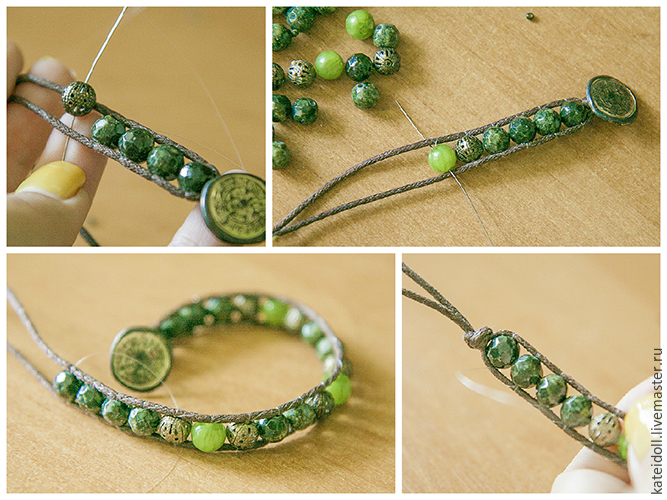 Use different beads. Apply on the wrist.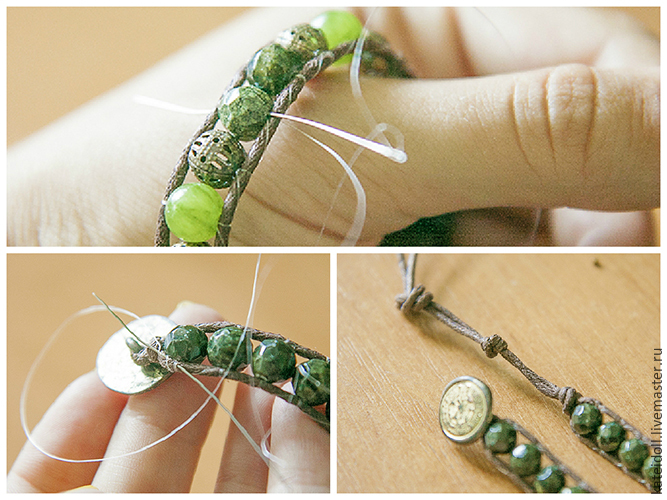 Then stitch he bracelet in the opposite direction.
Cut off the excess of the lace and the bracelet is ready!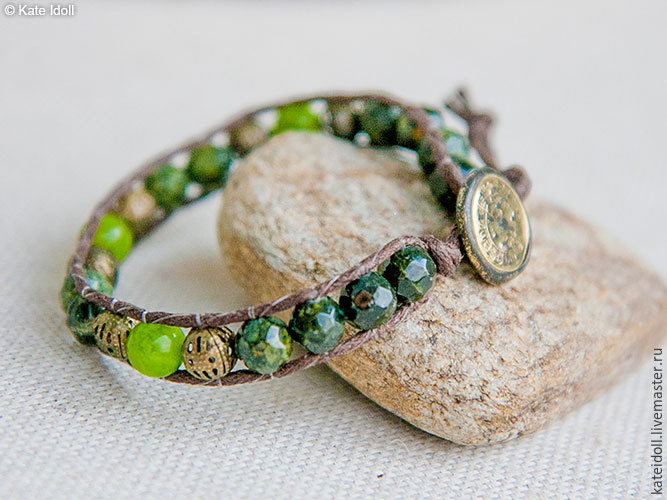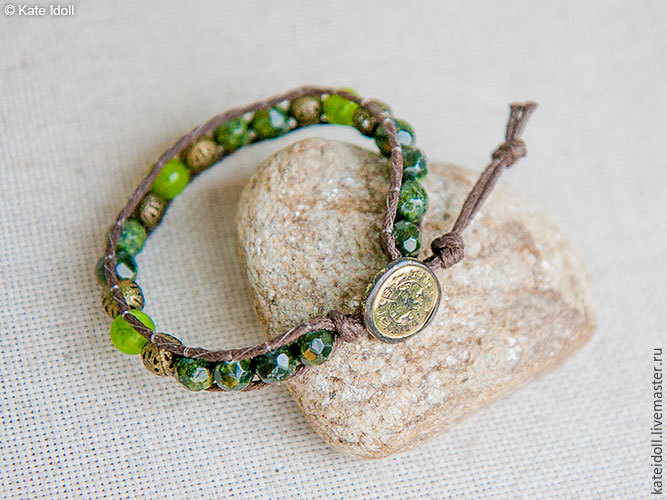 Using to the scheme above, you can make different jewelries like these: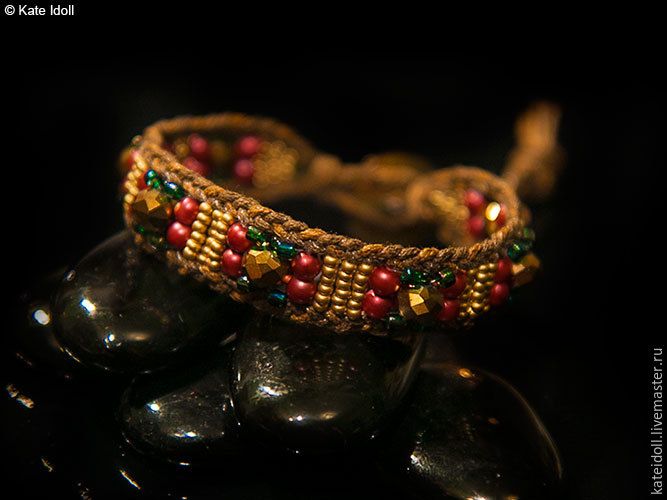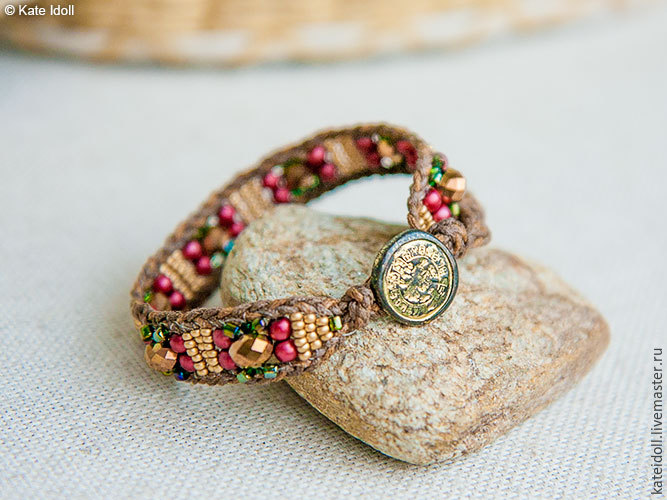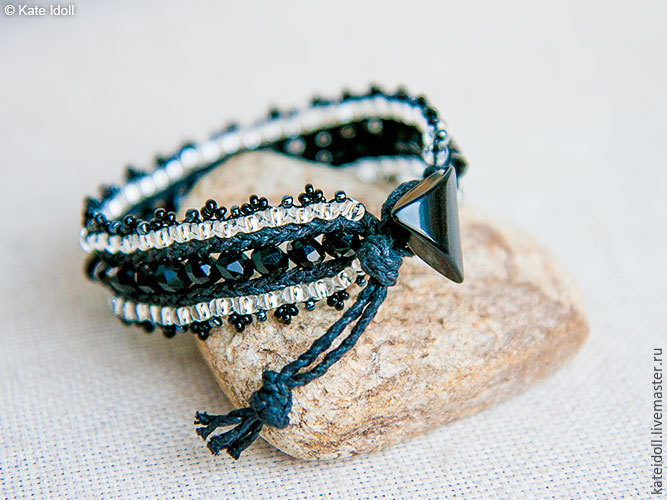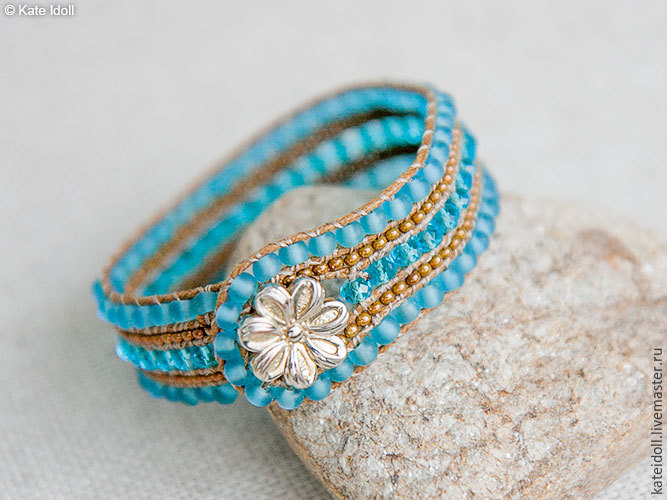 That's all, dear readers! Wish you much inspiration!
Yours,
Kate Idoll