Making a Cute Easter Decoration of Polymer Clay
I was making an Easter decoration and took some pictures of the process to share with you. This is a short DIY — an idea on how to decorate your home for Easter.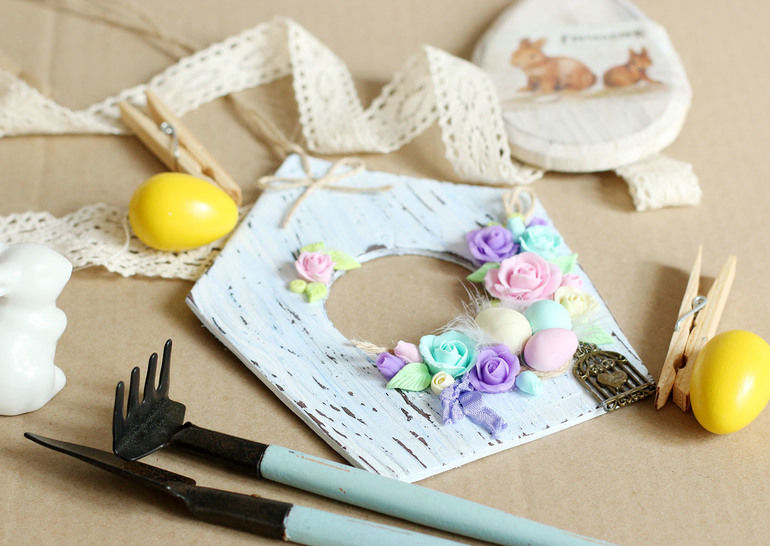 Shall we Start? It all started when I had a lot of remains of clay of different colours. I love reusing. So I mixed everything in a big lump, thoroughly mixed and started to work :)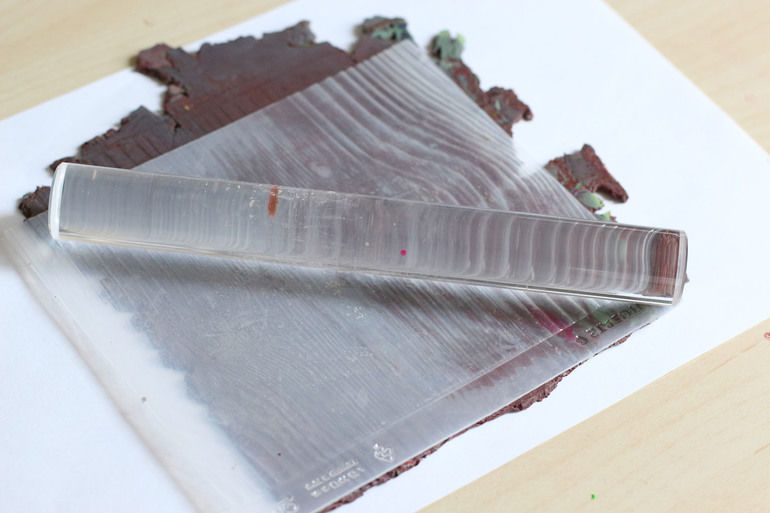 This is a texture sheet with the effect of wooden surface.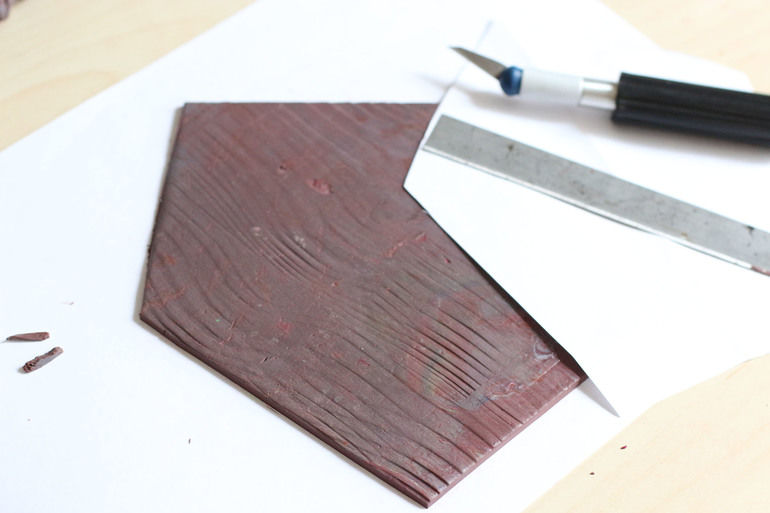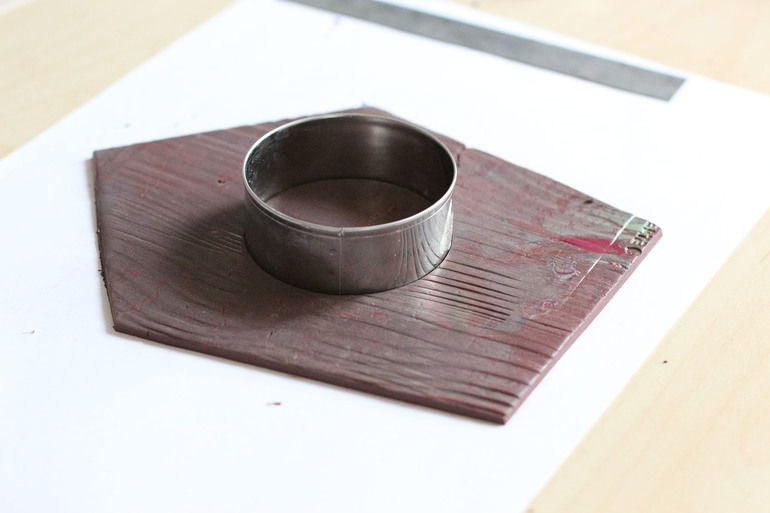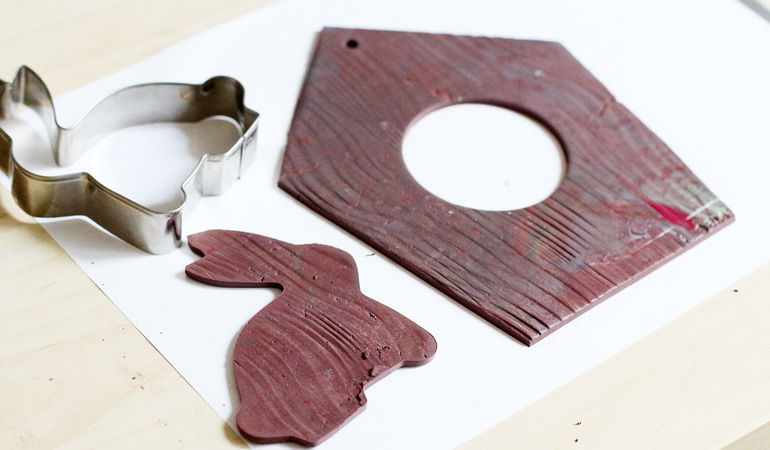 A house is cut out of paper, then out of the plastic acroding to the stencil. Don't forget to make a hole for cord! The window and Bunny are cut out of gingerbread molds. Leave the house and hare in the oven for 30 minutes. Temperature 110 degrees. While baking, make the decor. I just made roses and leaves. And 3 eggs. :)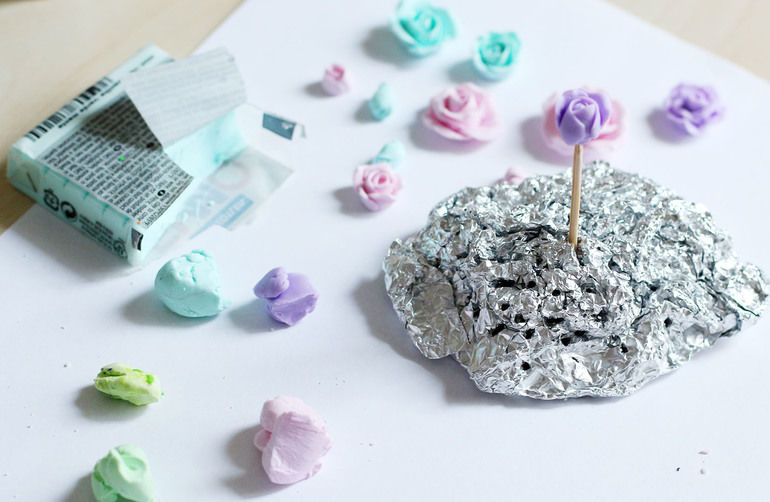 Modeled and sent in the oven. While they are baking, I worked with the house.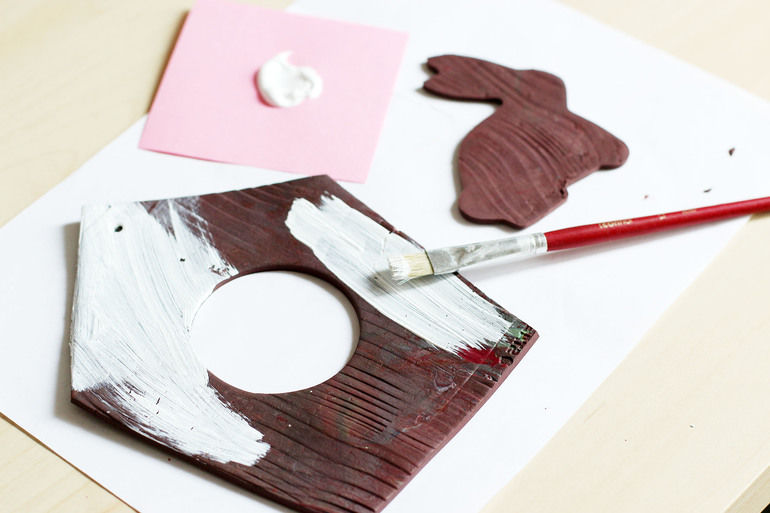 Paint white. Then a little blue... And then white again :) Sandpaper after drying.
The most interesting part! Laid out flowers, ribbons, ropes, buttons. Meditation! All glued with hot glue.
Here's what came out: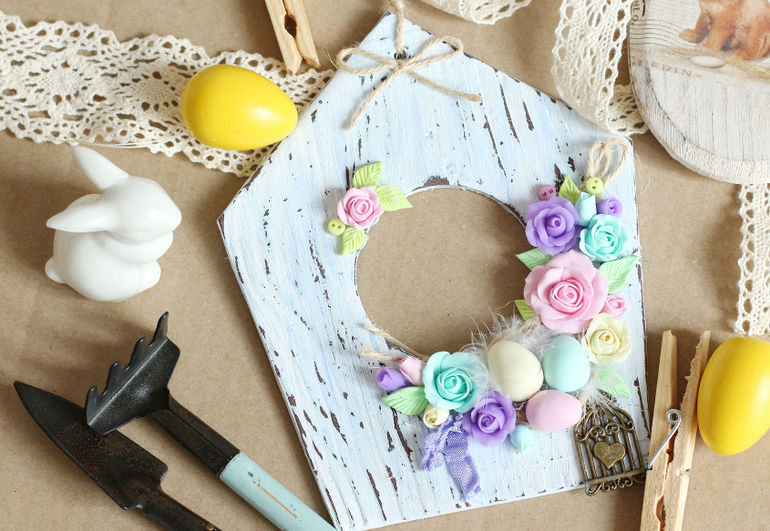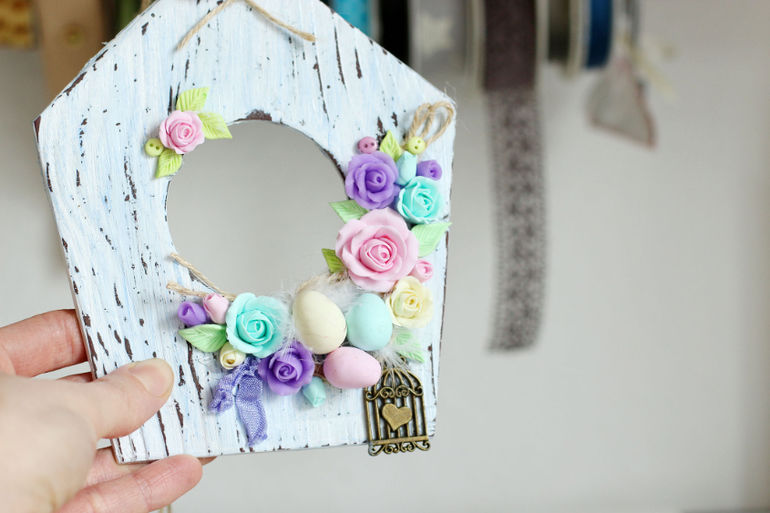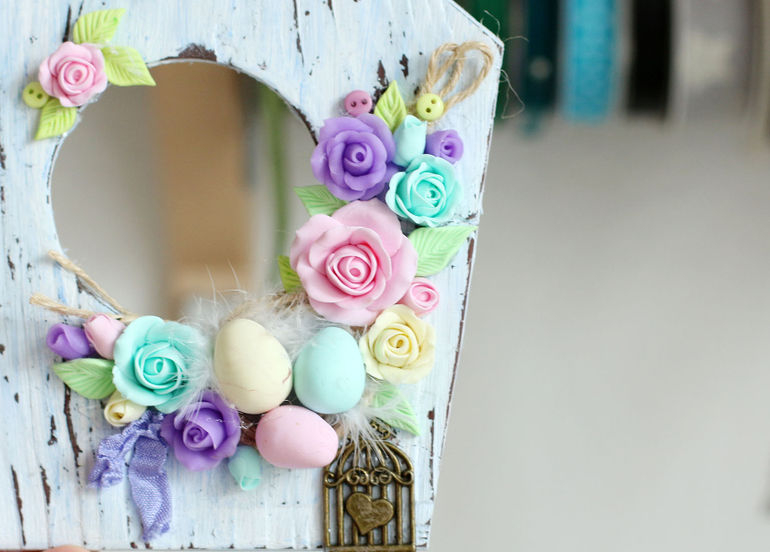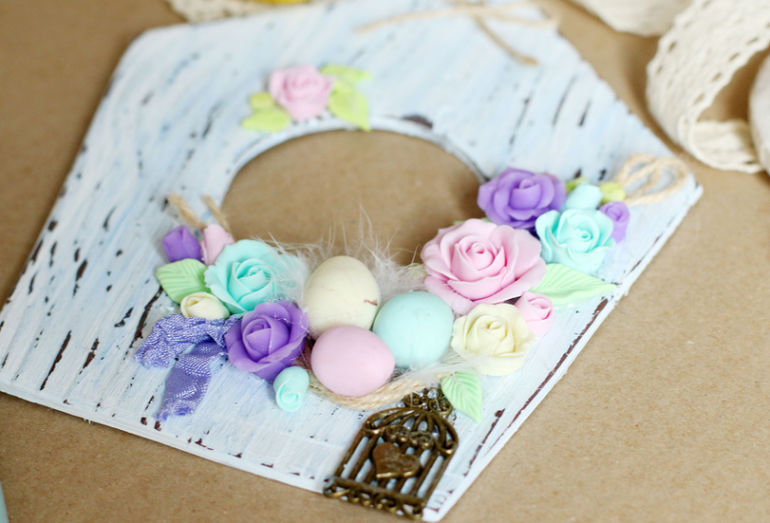 I'm happy! Hung it on my front door. By the way, it can be used as a photo frame :)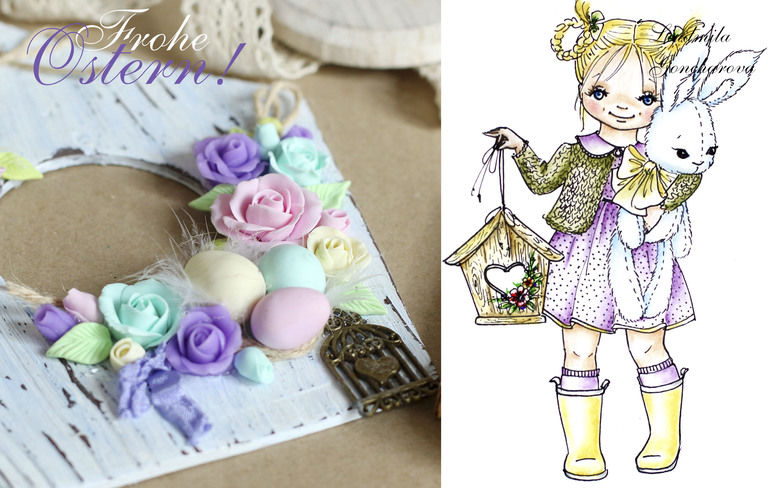 Wish everyone spring mood! Oh yeah! The Bunny!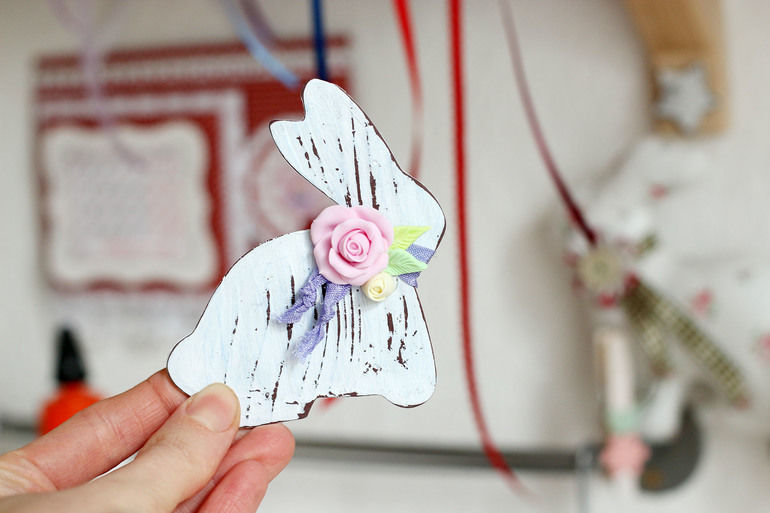 DIYs & Tutorials on the topic