Tutorial on How to Paint Orchids with Pastel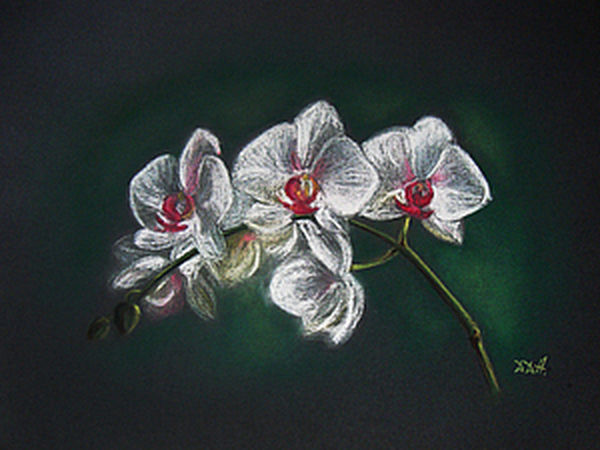 Let's draw an orchid in the technique of dry pastel.
It's quite simple to cope with it.
You need:
- pastel
- paper for pastel
- hair spray (or solution of sugar and water, 0.5 liters of water per 3-4 tablespoons of sugar in a spray bottle)
First, sketch the flowers with the white pastel. Thorough drawing is not necessary at this stage.
Draw from top to bottom, form right to left (if you're a right-hander) so that you didn't accidentally wipe pastel with your hand.
Once the sketch is ready, start to draw those parts of petals that are in the lightest. You can also dab pink hearts of the flowers.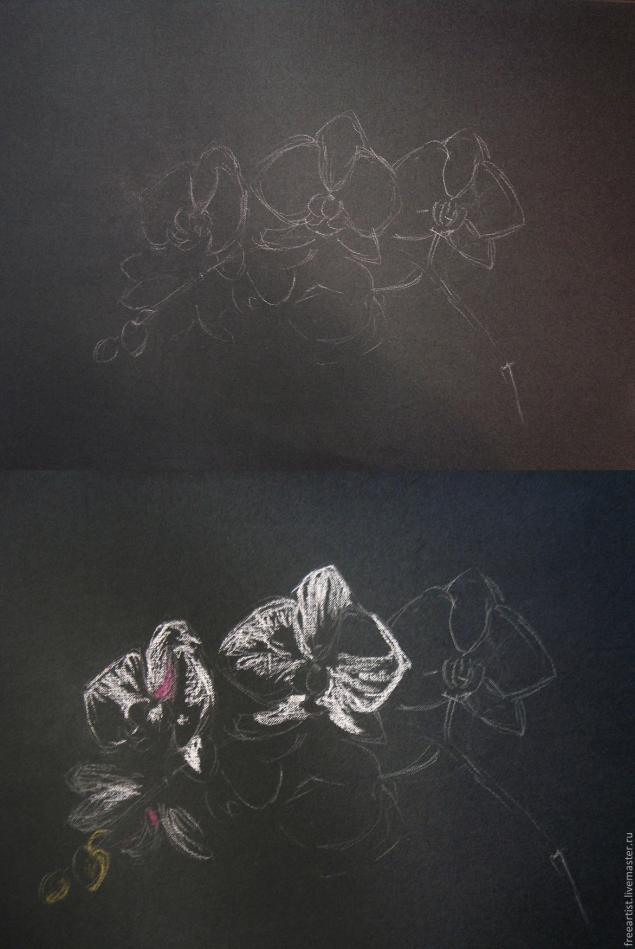 Strike the stem green, draw the hearts pink, emphasize shadows on the white petals grey. Paint the unopened flowers green.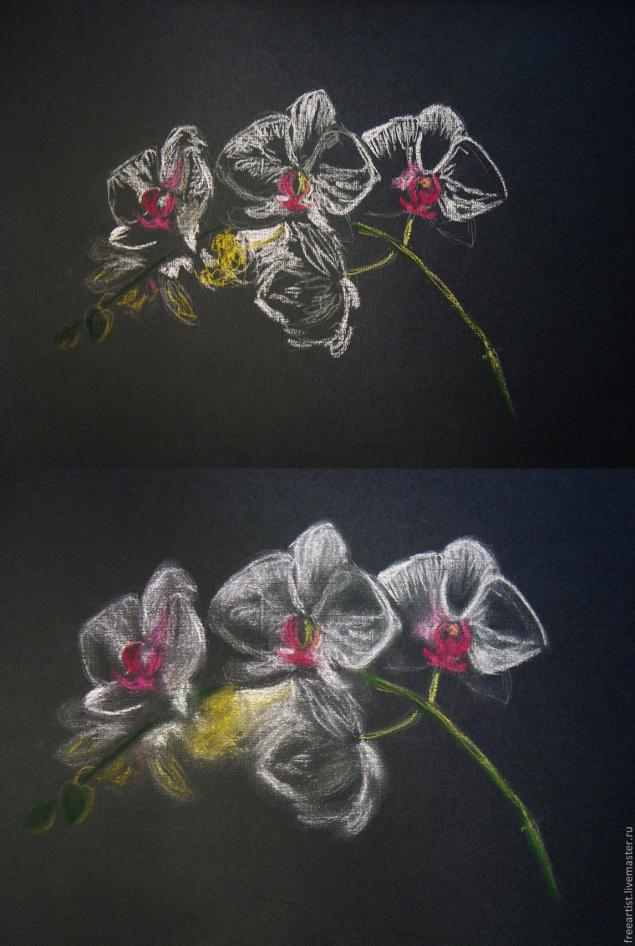 Blur the pastel (with the brush or fingers) on the petals and stem.
Laqcuer the shaded parts. The distance from bottle to paper should be about 30-40 cm, otherwise the current of laqcuer may "blow up" the pigment.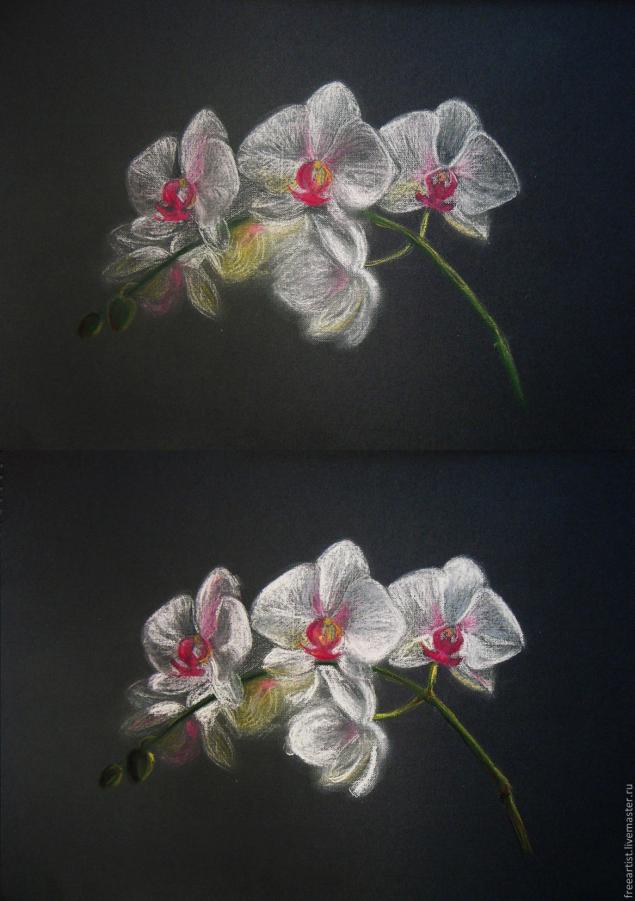 Draw petals in the background, they are a little lighter than the orchids in the foreground and some are blurred. Then work on small details that make the picture more contrast.
After the orchids are finished, you can vary the background. For this I used olive pastel, grass green and dark green. Hatch the background where, in your opinion, it is necessary and shade with the brush.
After the work is over, lacquer it to fix the pigment.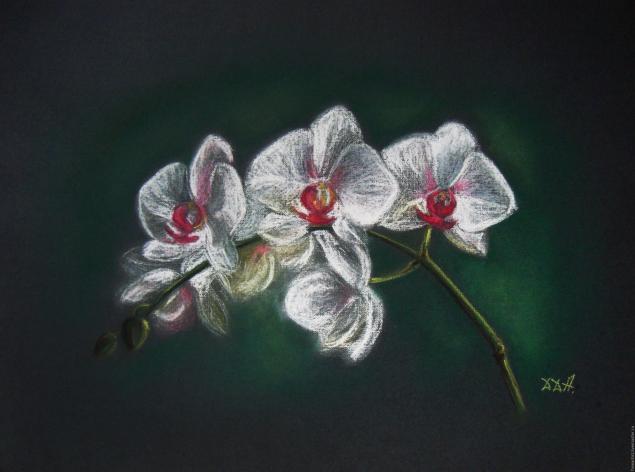 DIYs & Tutorials on the topic