Easy DIY: Tulips in the Technique of Dry Pastel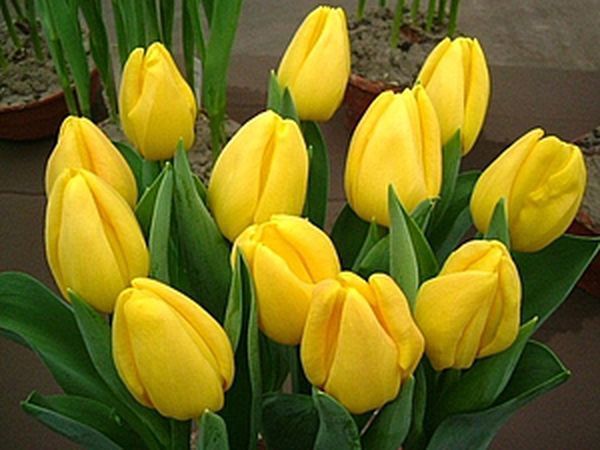 Let's draw tulips in the technique of dry pastel.
This tutorial is of medium difficulty, so you need to make an effort.
You need:
- pastel,
- white pastel pencil (for sketch)
- sheet of paper for pastels
- hair spray (or solution of sugar and water, 0.5 liters of water to 3-4 tablespoons of sugar in a spray bottle)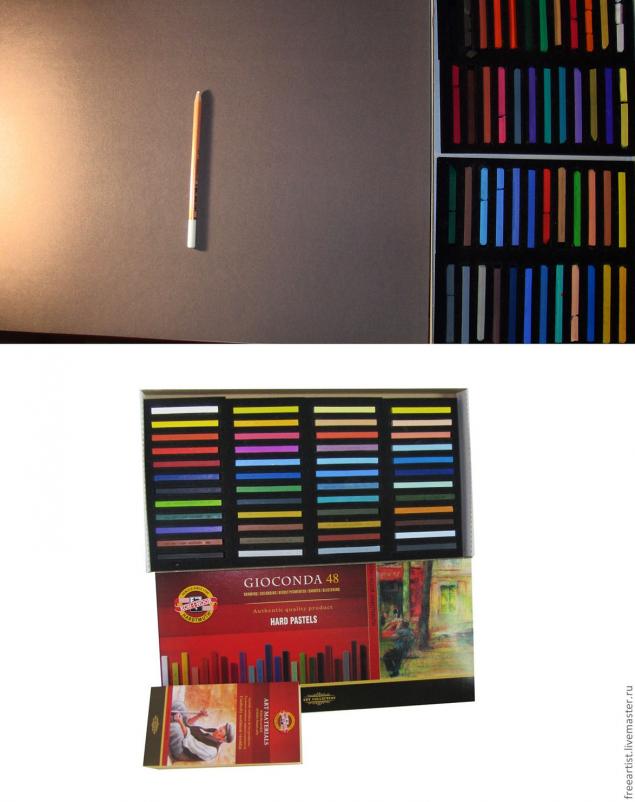 The first thing to do is to sketch tulips with the pastel pencil. There is no need to draw in details at this step. So you can take some liberties like variation in number or location.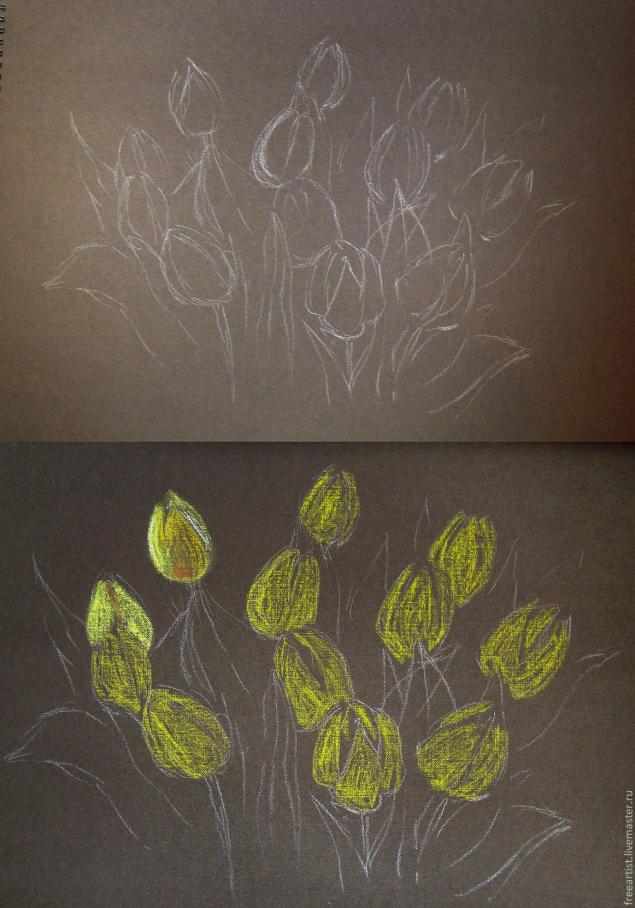 Draw from top to botto, from right to left (if you're a right-hander) so you didn't accidentally wipe pastel with your hand.
When the sketch is over, you can start to draw the buds of tulips with crayons yellow hues. I used cadmium yellow medium as the main colour. Draw the shadows and the places where buds join stalks with sepia. I dimmed the "joints" of the petals with Naples yellow orange, emphasized light parts Hansa lemon, and the lightest parts with white pastel.
I carefully blured pastels on the buds with a finger (or brush), gave volume to flowers and made them more alive. It is a painstaking work, one can spoil a bud with a wrong movement.
After that, I perfected the leaves with shades of green and blured them just like the buds. I used dark green (close to chrome oxide) and black pastel for shades, blue green, grass green and emerald for the light parts, added olive and white pastels, where required.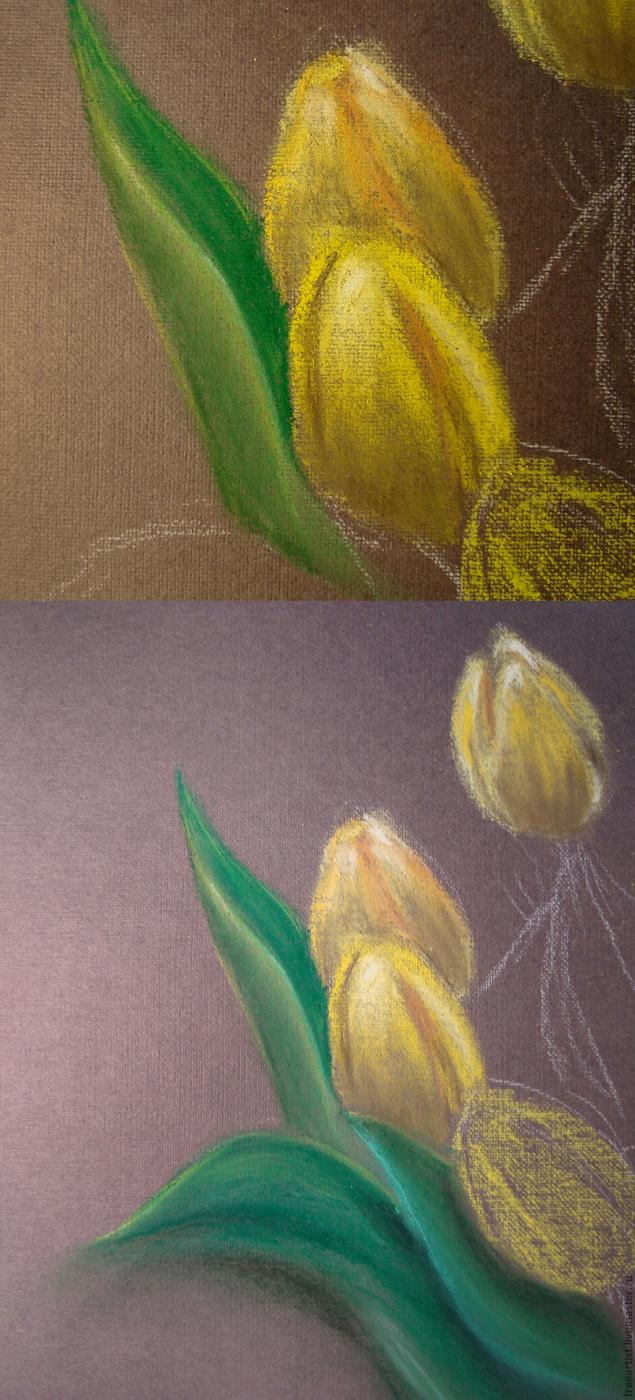 After the bouquet is ready, diversify the background. I made this by mixing Naples yellow, dark green and grass green pastel, blured with the brush.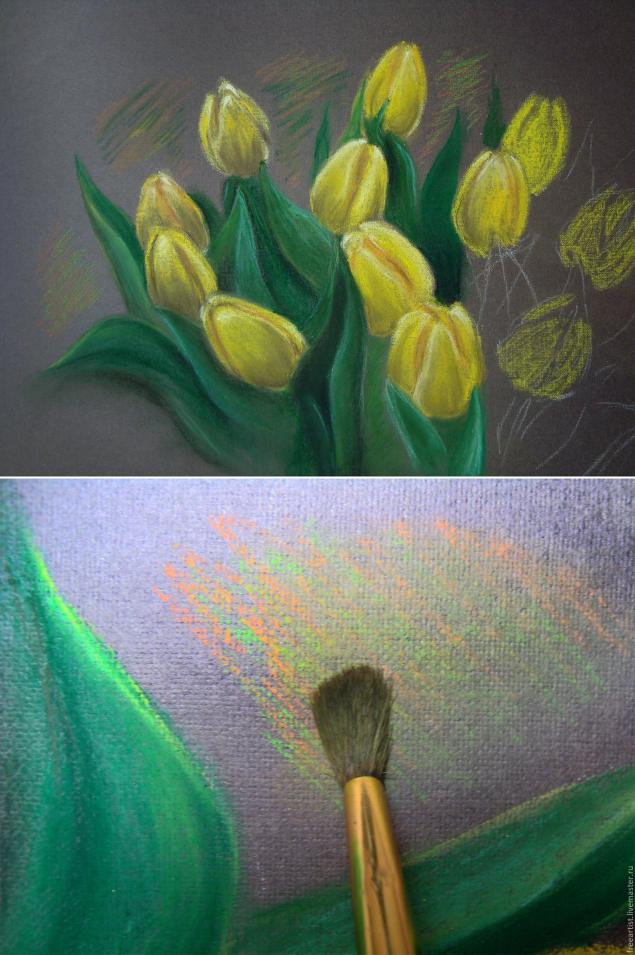 Upon completion of the drawing, I covered it with lacquer to fix the pigment.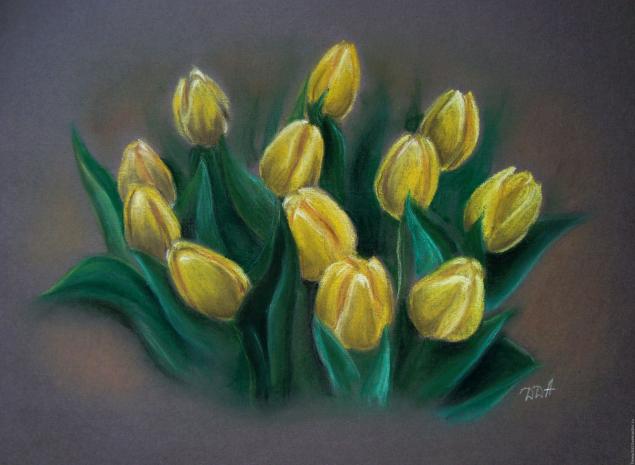 DIYs & Tutorials on the topic