How to Make a Tree Bas-Relief on the Wall
Such natural installations on walls may decorate an interior of any style. They refresh it and give uniqueness. I decided to share with you the technique of creating such beauty :)
The first step is to find a photo or drawing of a tree you like. Transfer the contour of the tree on the wall using chalk.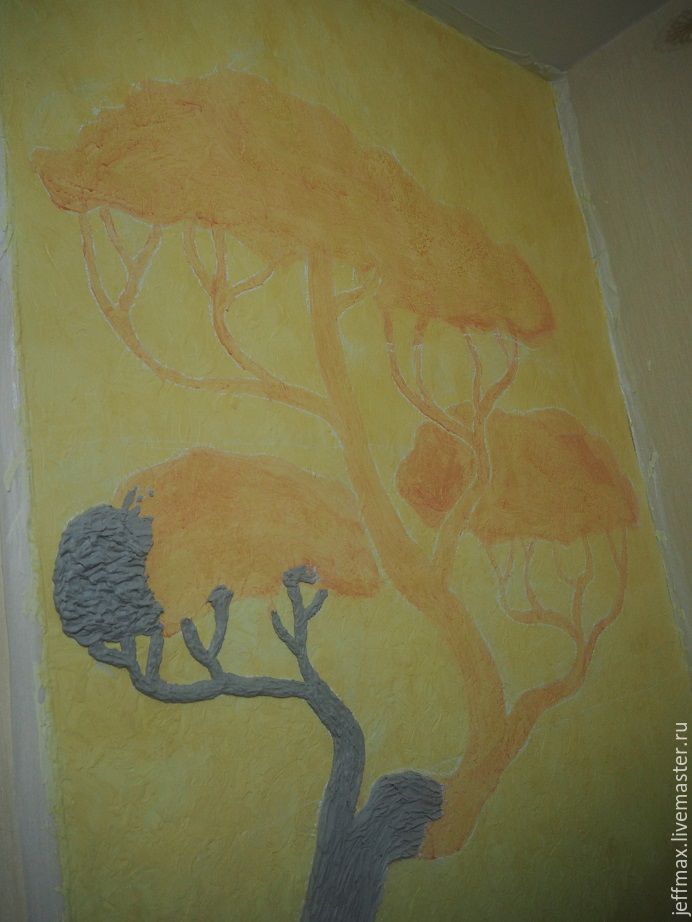 Fill the contour with a Birch prime coating.
Allow it to dry.
Then dilute some Knauf Rotband gypsum plaster in water. It's better to do it in a plastic bucket in small portions. Take a tool, this may be a long flat metal anything. For example, if you have no special modeling stick, then take a dessert knife and begin to apply plaster with short movements along the trunk, in a staggered order, to get a bark texture. To make foliage, fequently apply the mass pressing it perpendicularly.
Wait until the mass gets completely dry.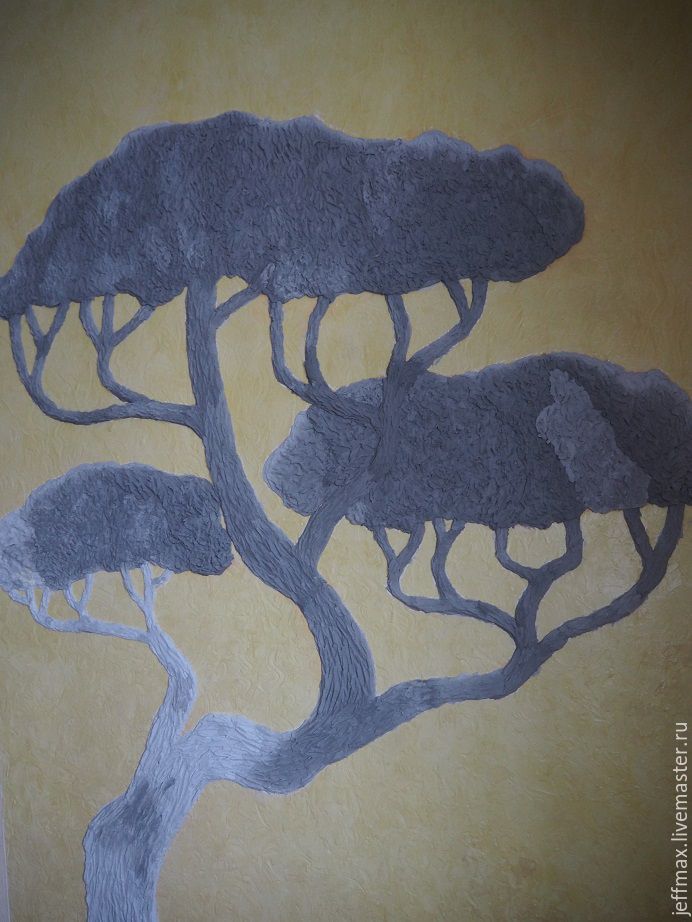 After drying, take a simple sponge, brush, acrylic paint.
Paint the trunk by 10 cm. After painting, wet the sponge with water and wipe off the paint parallel to the surface, only from prominent parts, the paint remains inside. Get beautiful overflow of colour. By the way, the first layer is completely yellow, and the top has a brown shade. Paint the crown olive green the same way.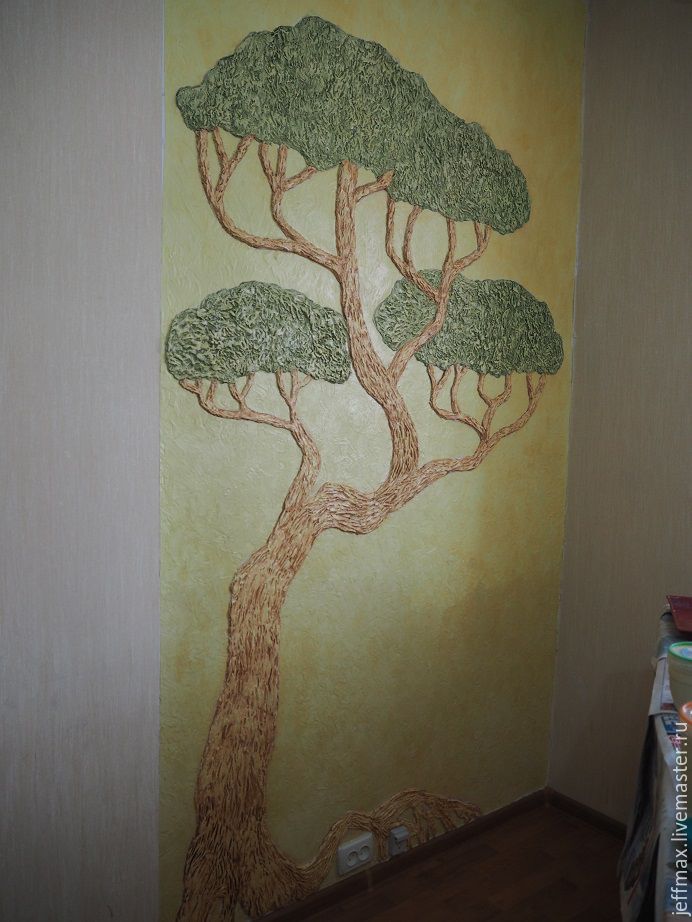 Admire the result! :) Good luck everyone! If you have questions, feel free to ask me. I'll answer each one.
DIYs & Tutorials on the topic