How to Twine Around Rectangular Cabochons
Difficulty: Easy
Time: 1 hour
In the process of working I faced with a fact that there are no tutorials on twining around square or rectangular cabochons. And decided to capture the process. It may be useful to someone. The tutorial is for those who already have some experience in bead embroidery.
I weave a cabochon with mosaic and Ndebele corners. Glue the cabochon to the embroidery base. Start embroidering with #11 delicas from a corner. Sew two beads to the corner, sew them twice. And insert one more bead between them to make an acute angle. I emphasized the angles with gold.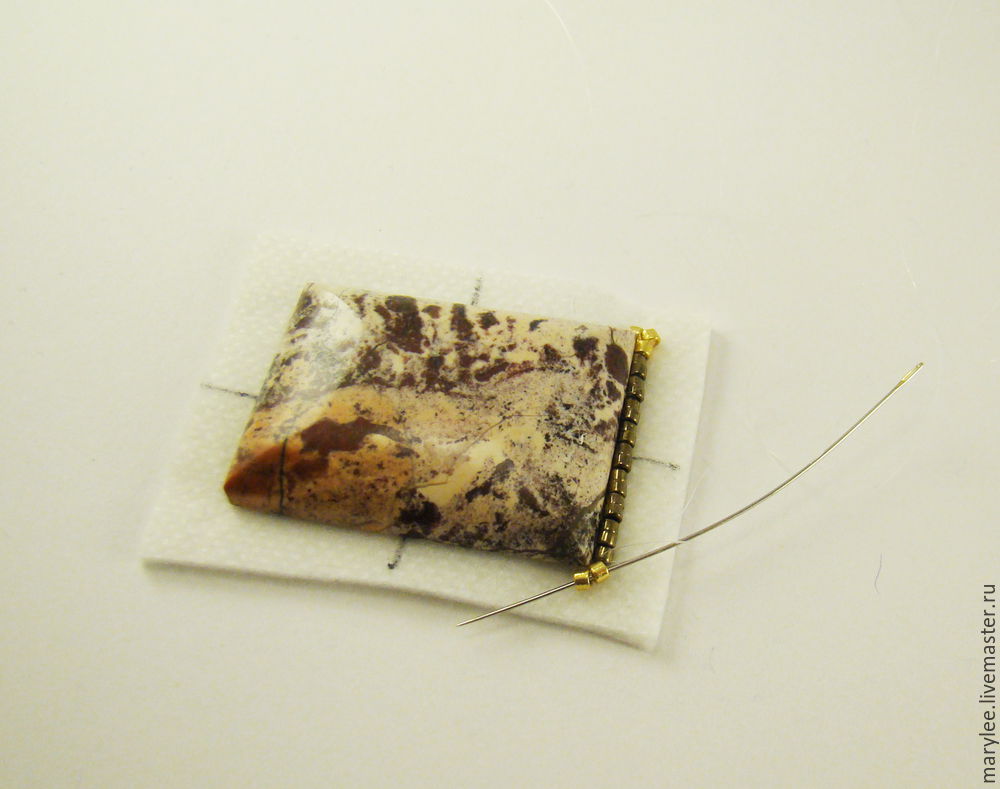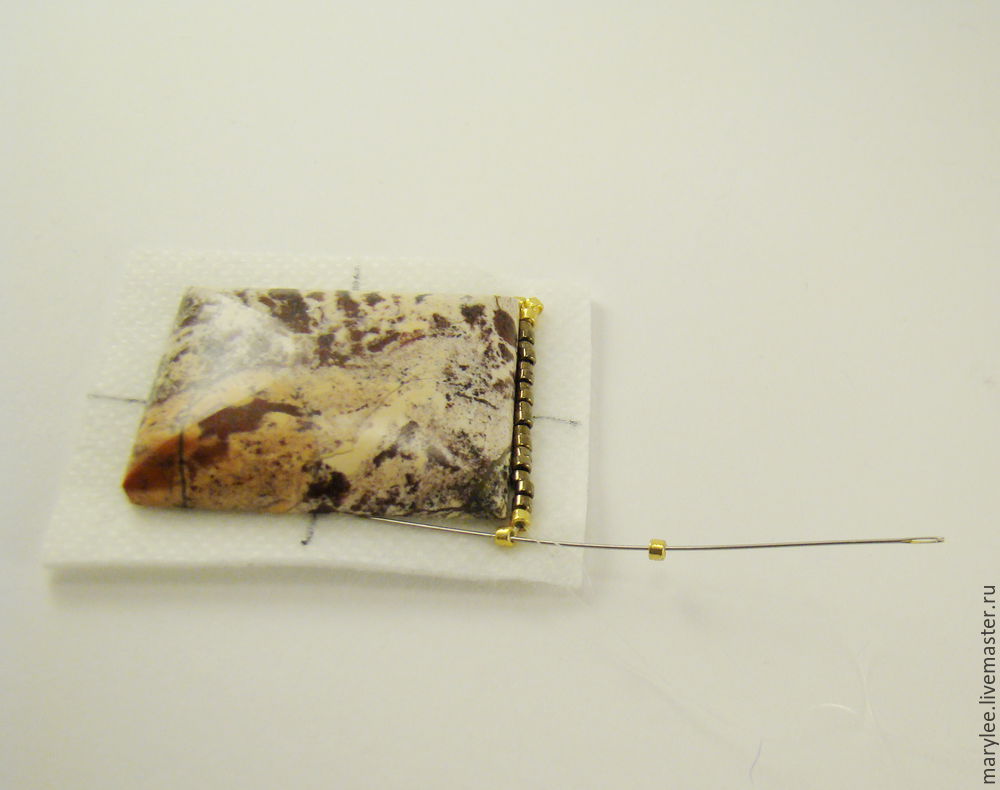 Next, sew one bead, then continue sewing delica two beads per stitch like when twining around a cabochon in a usual way. It is necessary that there was an odd number of beads at each side.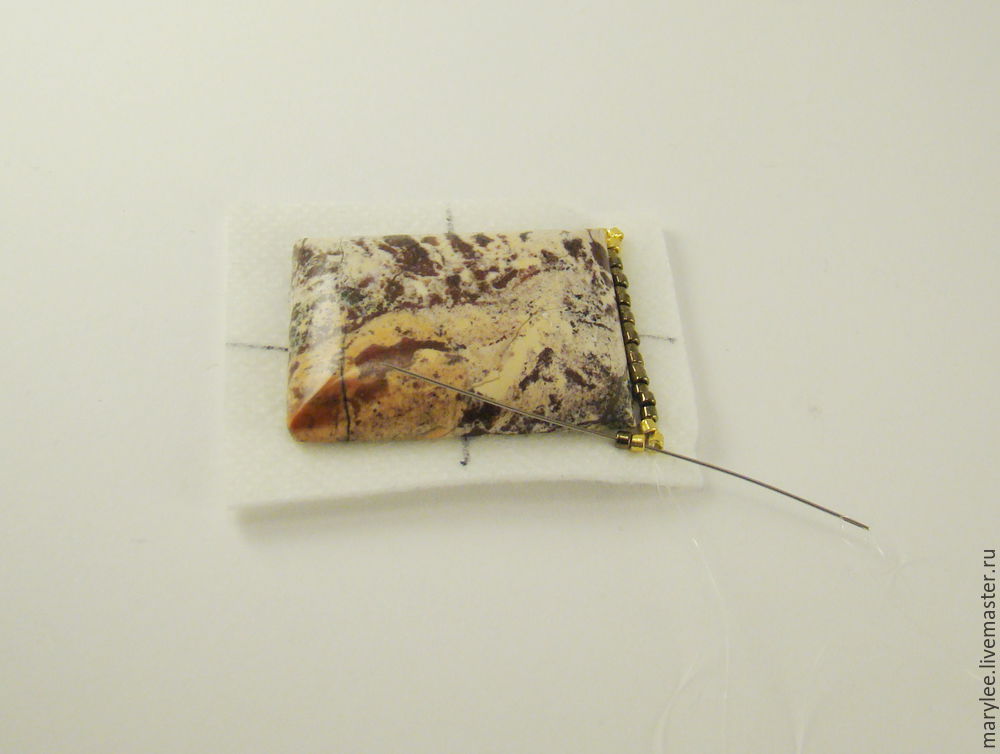 Do the same with the next edge. Sew two golden beads per one stitch, insert another golden bead between them. If you have a rectangular cabochon, the opposite sides should have the same number of beads. Finish the first row, pass the needle through the first corner (golden) beads, pick two more, pass through the third one. So a Ndebele stitch comes out.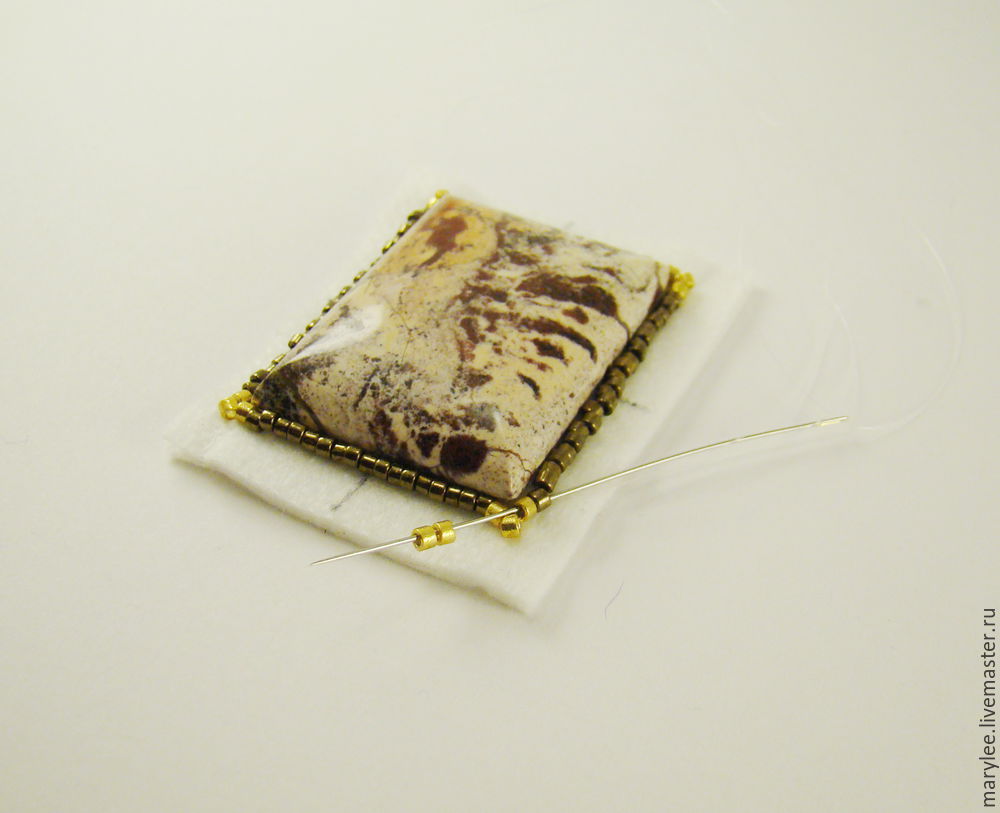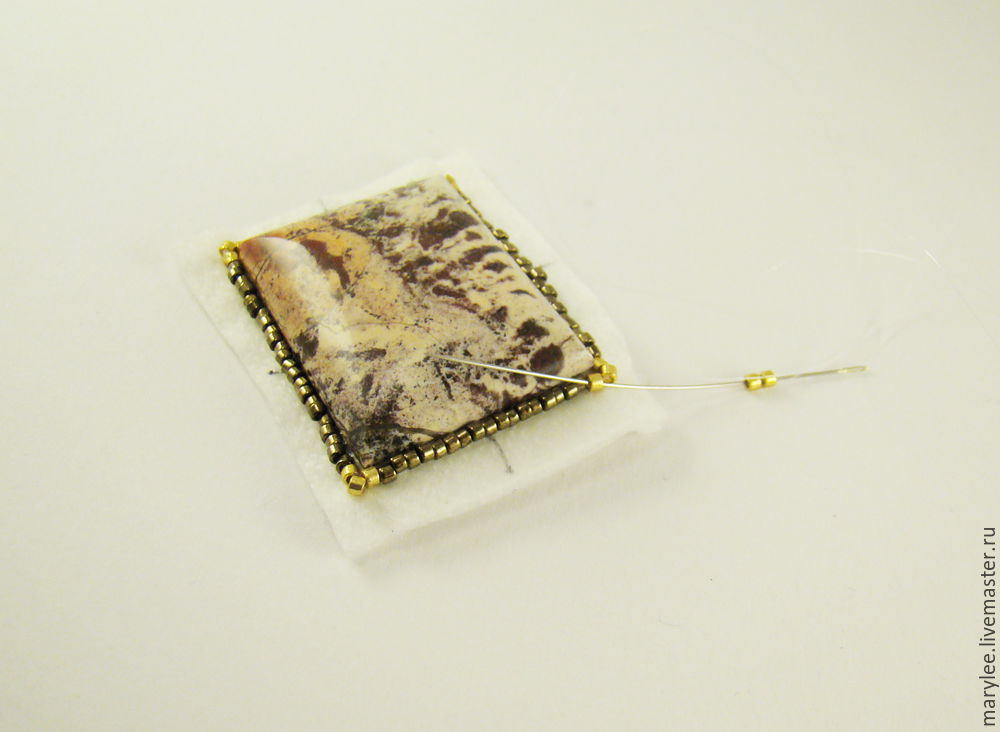 Go on with the usual mosaic, I took bronze beads of a lighter colour.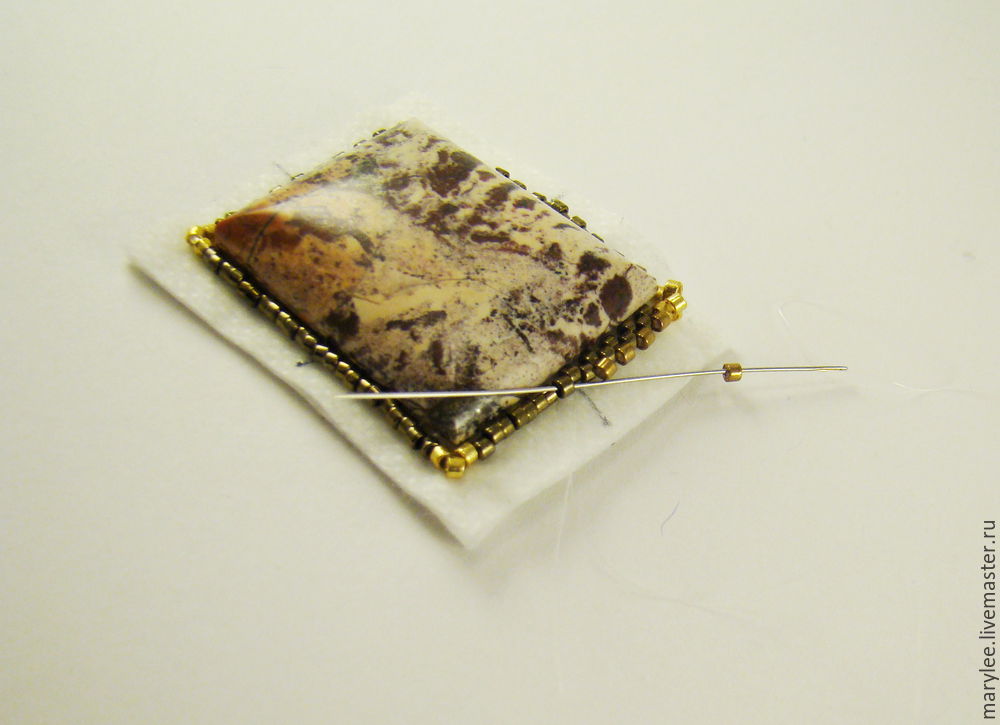 Finish the second row, pass the needle through the first bead of the first row corner and the first bead of the second row corner.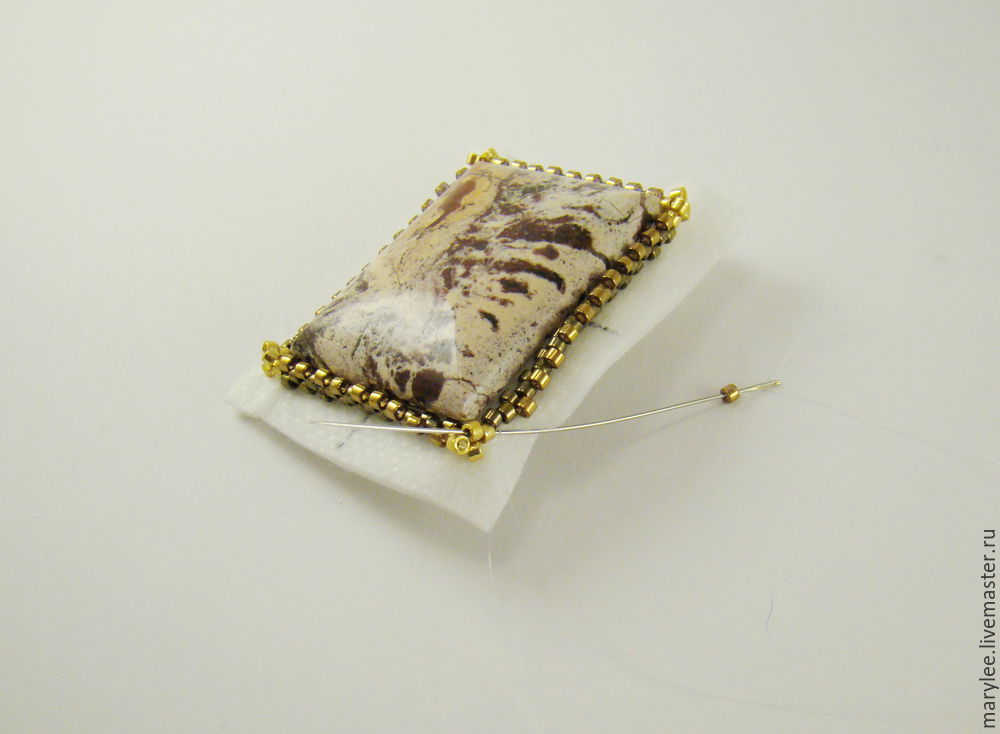 Make a Ndebele stitch again — pick two golden beads, pass through the second bead of the second row corner and the first bead of the second mosaic row. Miss one bead to press the Ndebele corner against the cabochon.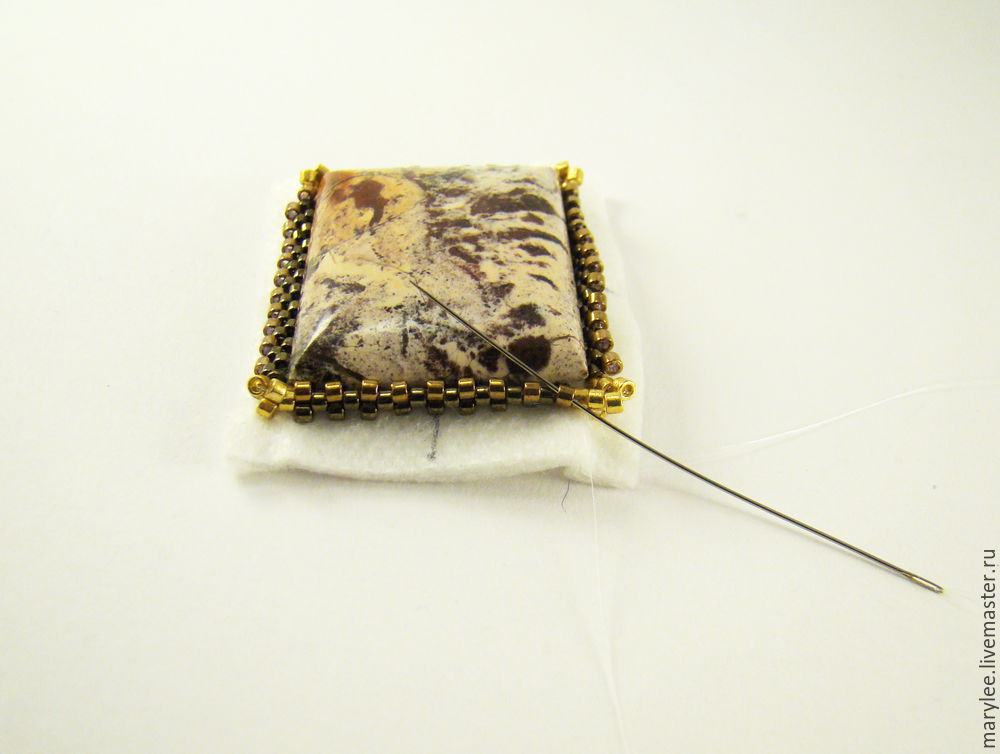 Go on embroidering the side with the usual mosaic pattern. Work the entire third row this way.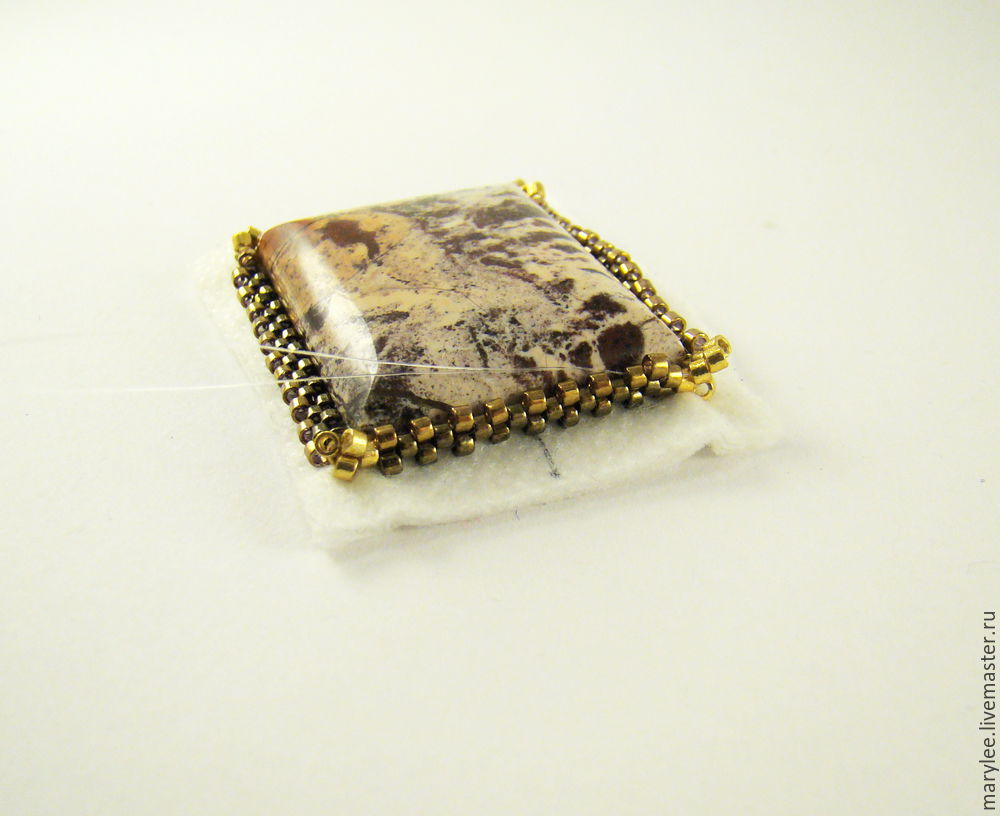 Then weave row 4 with #15 beads. Pass the needle through a corner golden bead, but now skip the Ndebele stitch. Pull out the needle through from the second corner beads of row 3, pick a #15 bead and weave one mosaic row skipping golden beads on the corners.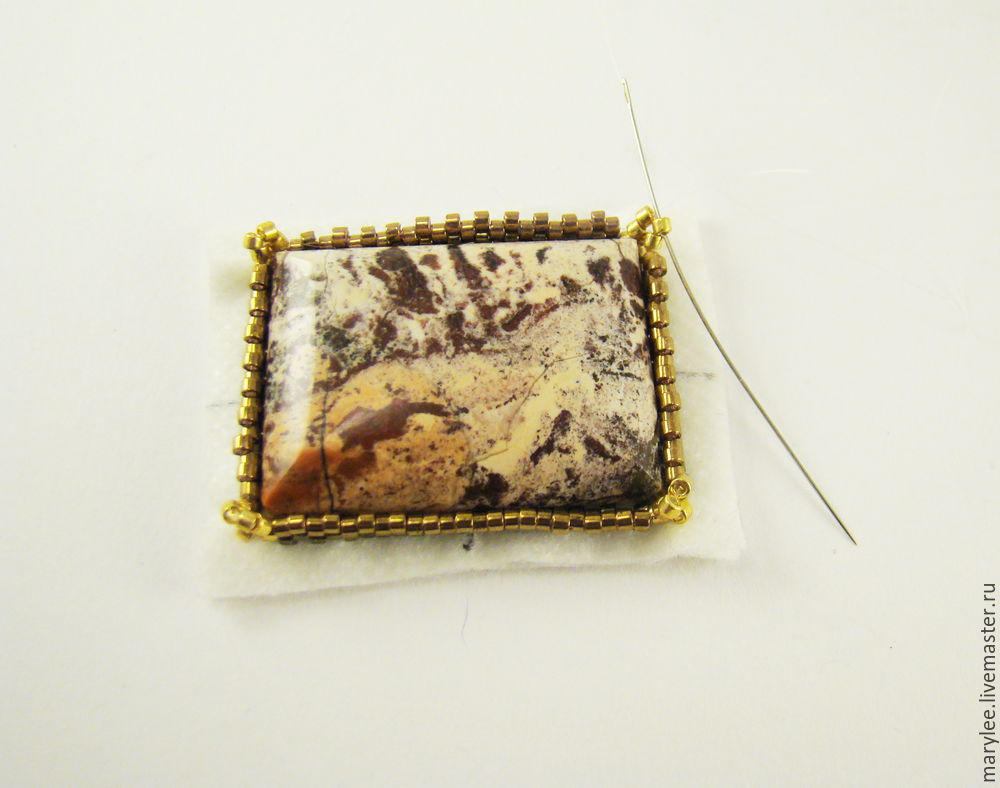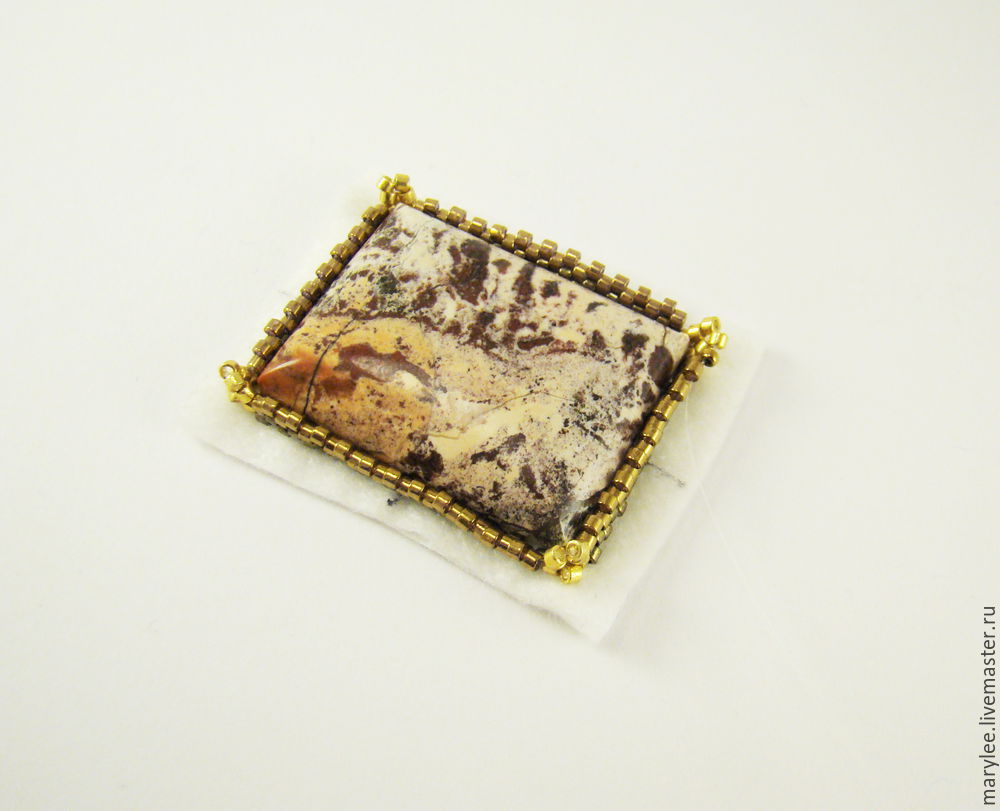 Row 5 is also mosaic, pass through the corner golden beads of row 3. You may sew row 5 again for better tightening.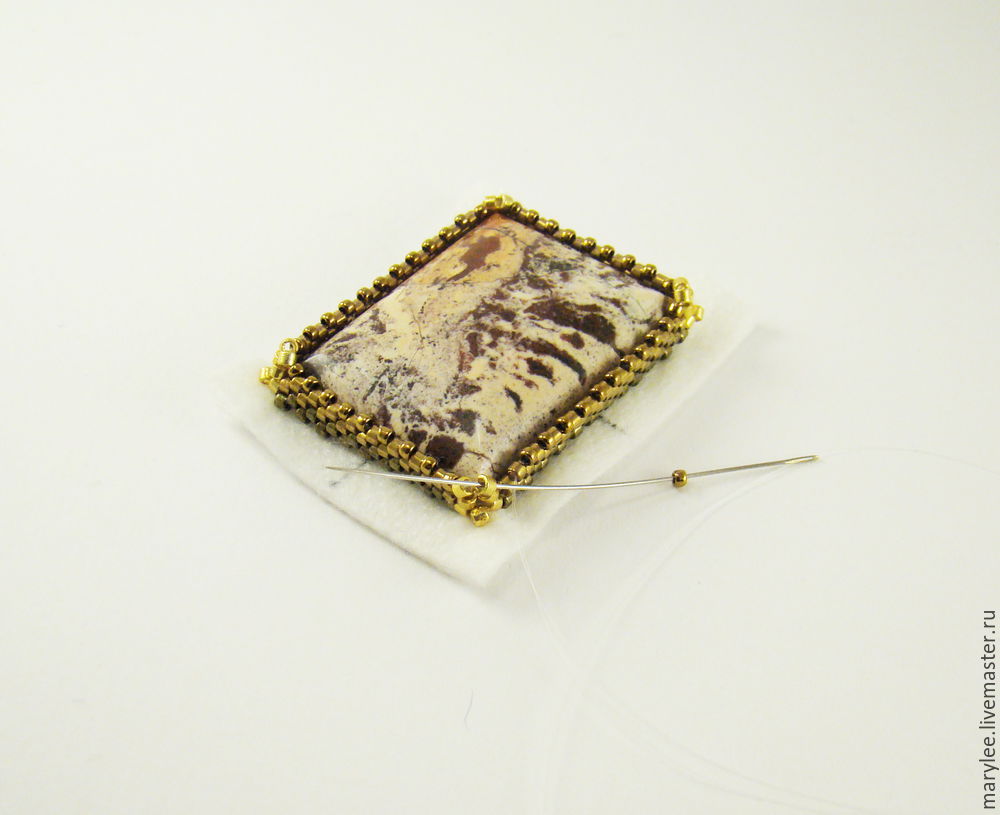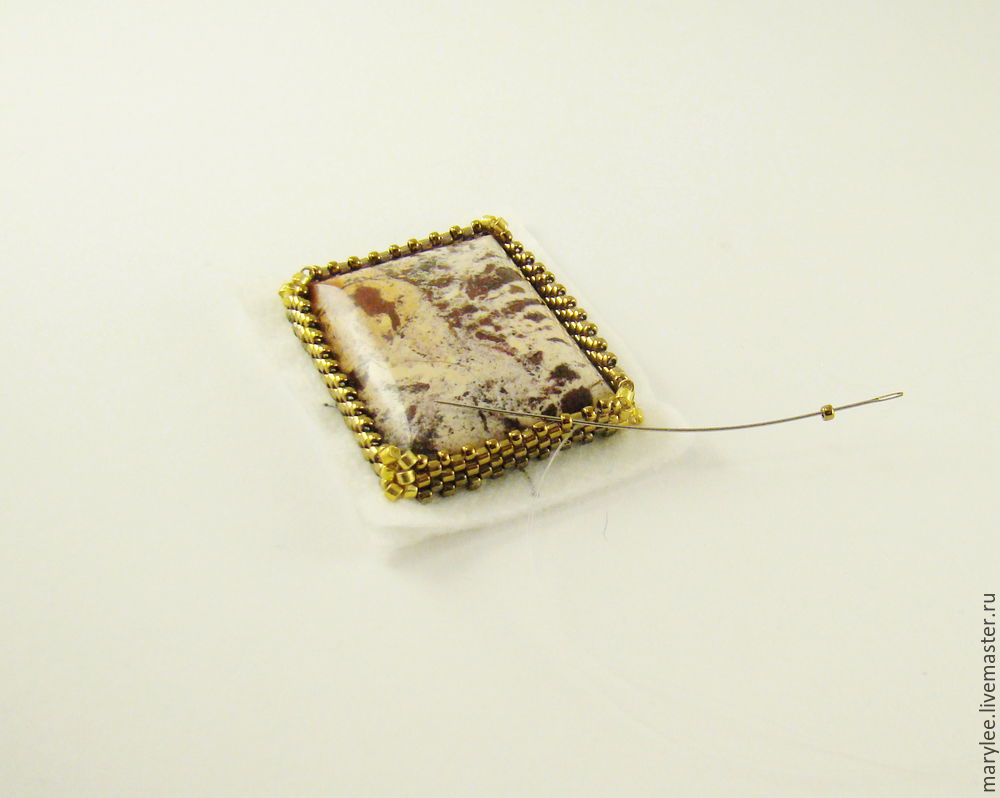 The braid is ready, congratulations!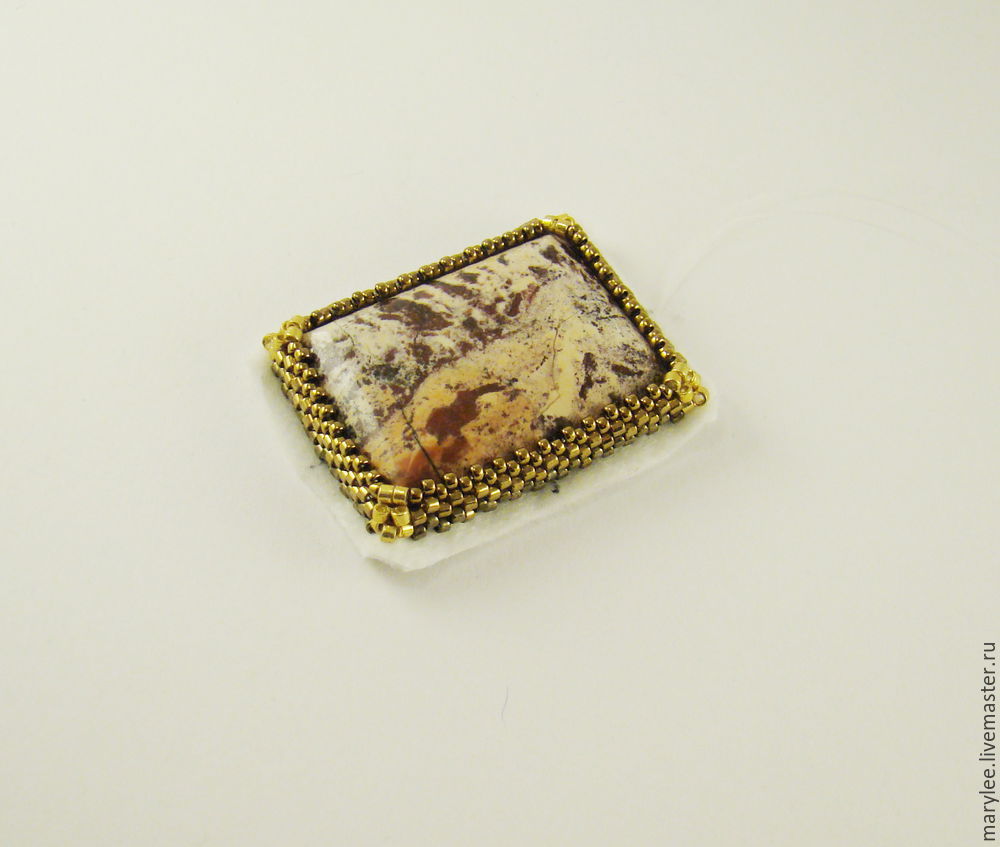 Well, and the pendant with the twisted cabochon.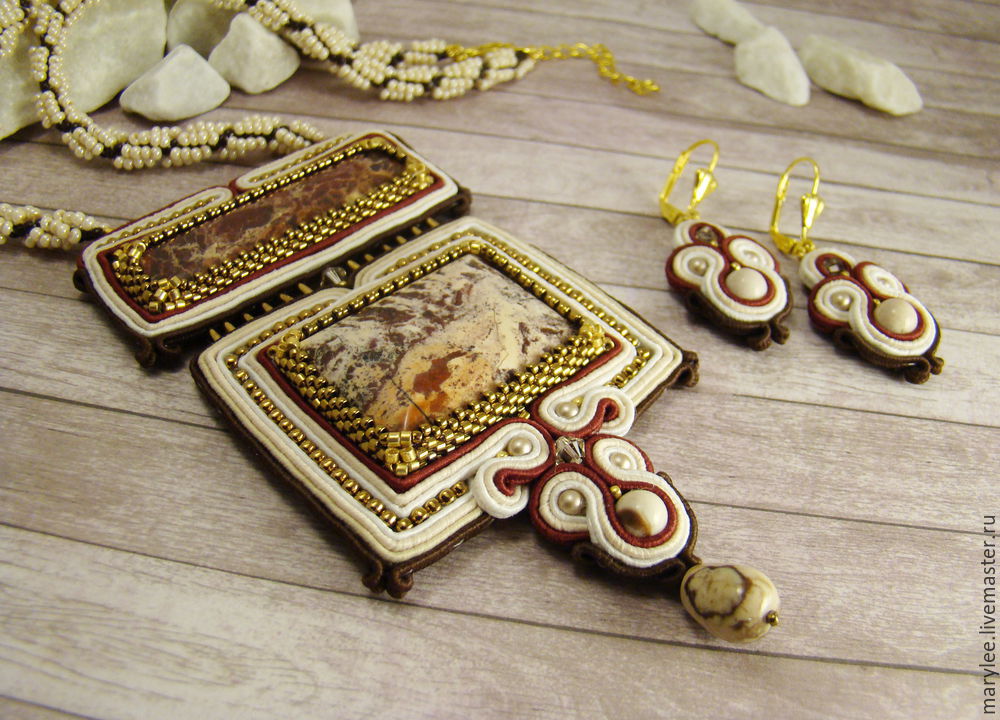 Thank you for your attention!
DIYs & Tutorials on the topic