Creating Ribbon Picture ''Royal Dahlia'': Video Tutorial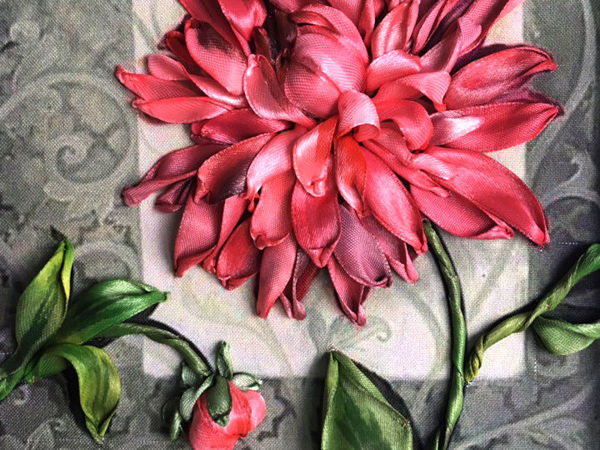 We will need satin ribbons to work with:
maroon-scarlet, width of 15 mm;
green, 6, 12, 25 mm.
You will also need a small piece of padding and a needle with a large eye.
The image is printed on a 15 by 20 cm piece of gabardine.
I print these and other images on fabric.
DIYs & Tutorials on the topic