Video Tutorial: Making Vertical Flower Bed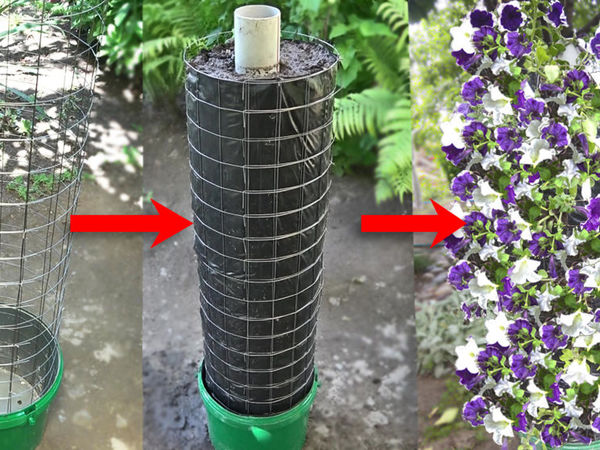 I have made a vertical flower bed for the country house. Flower garden can be done in a few hours. Let it settle for 1-2 days for ground to get packed. Then you can plant flowers.
To make a vertical flowerbed you will need:
• metal grid;
• plastic bucket;
• plastic pipe;
• wire;
• thick film;
• stones.
To water a flower garden you should pour water into the pipe, through the holes the water will gradually moisten the ground. After 2-3 weeks, the flower garden will grow, and will be very beautiful.
It is better to fill the flowerbed with ground on the spot where it will stand, otherwise it will be difficult to move as it turns out heavy.
Instead of a plastic bucket, you can use a large flower pot.
DIYs & Tutorials on the topic