Mixed Media Box: Wood Imitation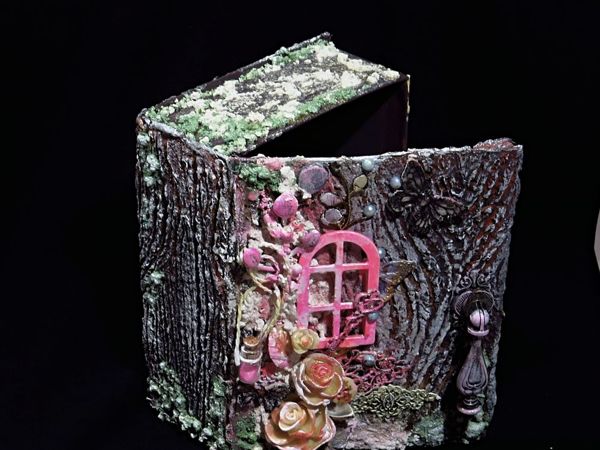 This time I will tell you how I made tree bark imitation.
To do this, you will need a lot of papier-mache mass and acrylic paints. In addition, I used wood stain, but it is not required.
It turned out just superb! It feels like the bark of a tree! DIYs & Tutorials on the topic