Sewing Zipper in a Round Jute Bag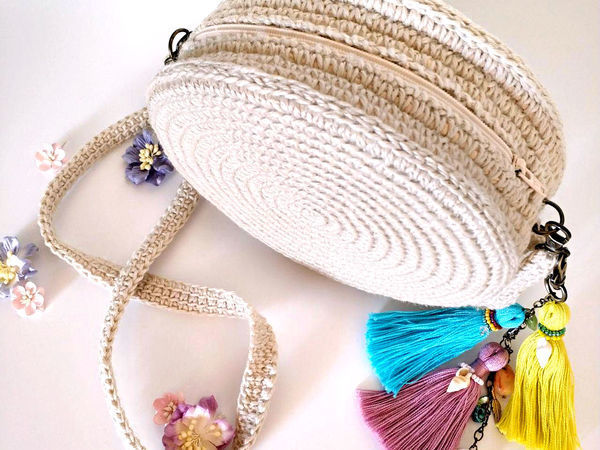 In this tutorial, I'll show you how to sew a zipper in a round jute bag.
This option is good for bags made of jute, wool, fine cotton and so on. To sew a zipper in a handbag made of thick tricot yarn, another method is better.
Notes:
The handbag is round, the zipper curves, so standard ways of sewing/knitting a zipper in are not suitable.
Choice of a zipper. For round handbags, I do not advise to take metal zippers, they are not straight. Plastic zippers are better, they look more beautiful.
Description:
Steam the zipper before sewing it in!
Make stiches with a thick needle as close as possible to the teeth, but check if the bag zips/unzips well. It is important not to make tight stitches, they should be a little loose.
Watch the video, I hope everything is clear :) What`s important is to constantly pull the zipper up, otherwise it won`t be straight.
Thanks for watching! Good luck in your work:)
DIYs & Tutorials on the topic