DIY Video: Decorating a Bottle in Scandinavian Style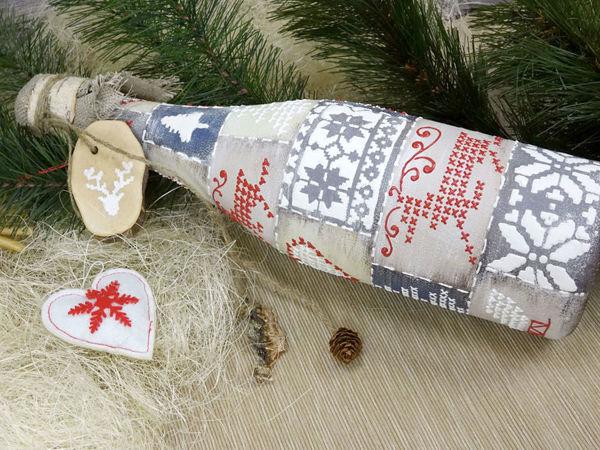 Cozy Scandinavian style is suitable for decoration of various objects: simple boxes, jewelry boxes, Christmas balls, anything. A similar patchwork technique is very easily applied and scaled. And in our new video warm knitted and embroidered designs embrace a bottle of champagne. You'll need:
liquid for degreasing;
acrylic primer;
acrylic paint: linen grey, indigo, hemp, ivory, white, burnt umber;
thin relief paste;
a stencil;
acrylic contours: dark red and white;
acrylic matte lacquer;
a piece of bark, small pieces of cut wood, a piece of canvas, twine;
synthetic brushes, masking tape, a sponge.
Diagram for patterns: DIYs & Tutorials on the topic