Decorating Gingerbread: Painting Details with Dry Food Colorings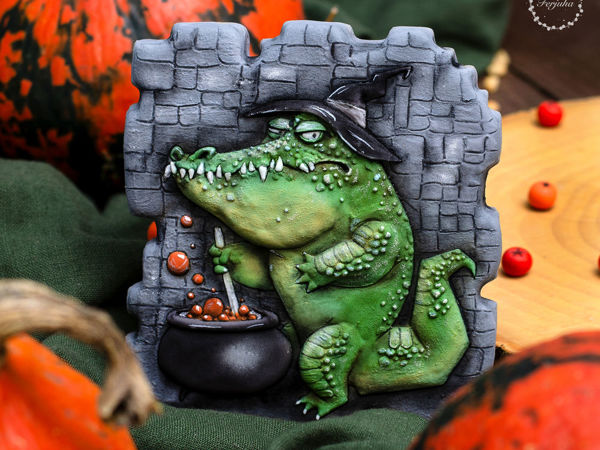 This lesson is not for beginners, but for those who have been in love with painting on gingerbread for a long time. If you are interested in this topic, I'll be glad to share my experience with you and tell you how to cook gingerbread dough, icing to cover it and how to make a volume image.
And in this tutorial I want to show you how to give liveliness to the finished picture by using dry food coloring.
The Halloween theme is now particularly relevant, so I will use a cute crocodile, who is up to no good, as an example :) The steps of making a gingerbread:
Bake a gingerbread.
Cover the gingerbread with icing.
Dry it.
Transfer the pattern on the icing. I do that with a simple pencil.
Use colored icing to make a volume image.
Dry it.
The last but the most important step in painting gingerbread is painting of the details. For this purpose, I use dry food coloring called "flower pollen".
The materials for the gingerbread painting:
dry food colorings "flower pollen";
black gel food coloring to draw the eyes;
handy brushes. I have synthetic brushes for nail art.
Watch this video DIY on how I created a gingerbread for Halloween and how a crocodile becomes more and more beautiful with every stroke :)
DIYs & Tutorials on the topic