Video DIY Project: Painting Tulips with Watercolour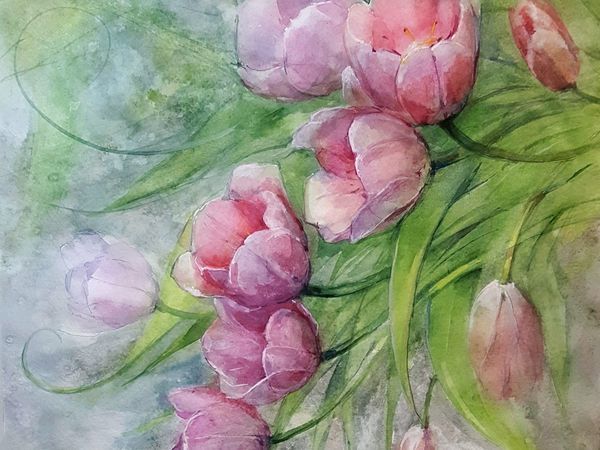 I want to show you how to paint flowers with watercolours. Prepare watercolour paper, moisten it from both sides. While working, I pour salt on the paper surface — it gives an interesting effect. And wiping off the paint gives the desired softness. The most delicate buds of tulips are painted on dry paper.
Paper size 41х 29.5 cm.
Good luck!
DIYs & Tutorials on the topic