Tutorial: Sewing A Fashionable Jacket for Teddy
I will show you how to create an image for your favourite toy and sew a perfect outfit.
All starts with your preferences, inspiration and imagination.
For example, working on my collection Christmas on Baker Street 221B, I used a book on Victorian men's suit.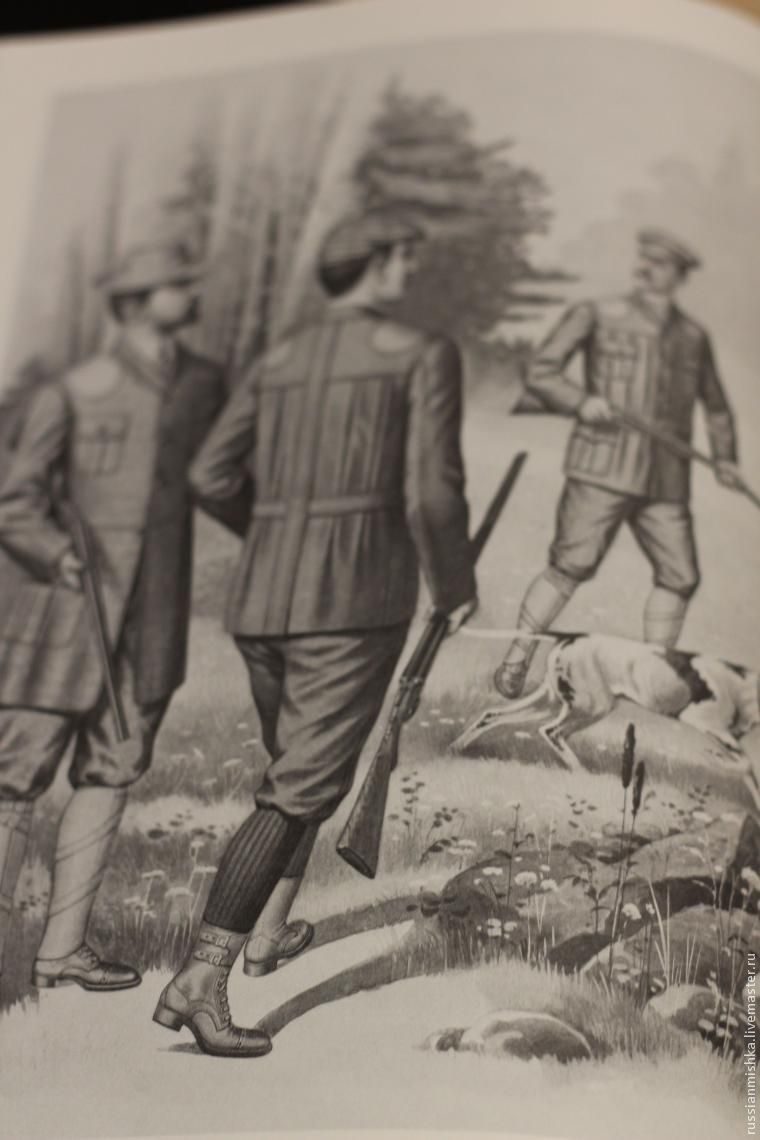 For another collection I used unusual playing cards: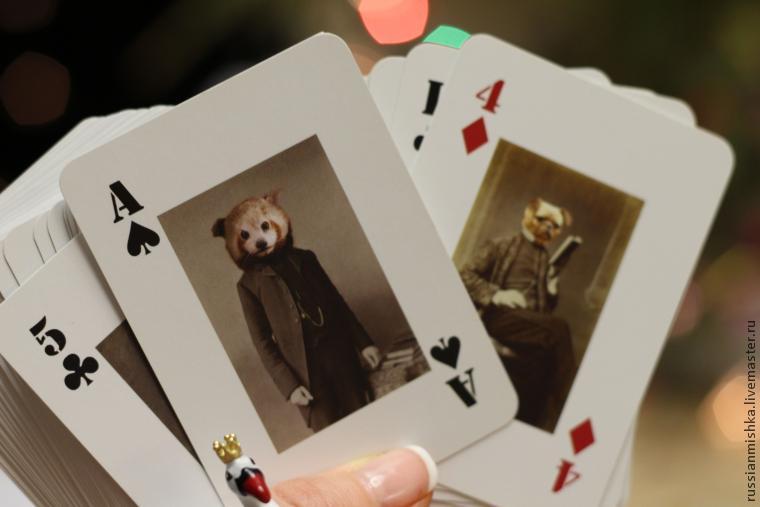 Wjen visiting museums, I always purchase postcards. One of my most favourite — The Graces by Sandro Botticelli. What a combination of colours!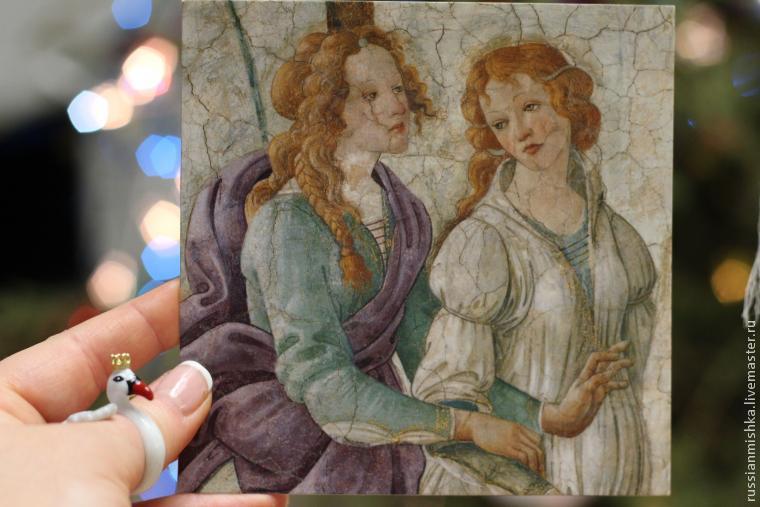 Or a parody on work of the pre-Raphaelites: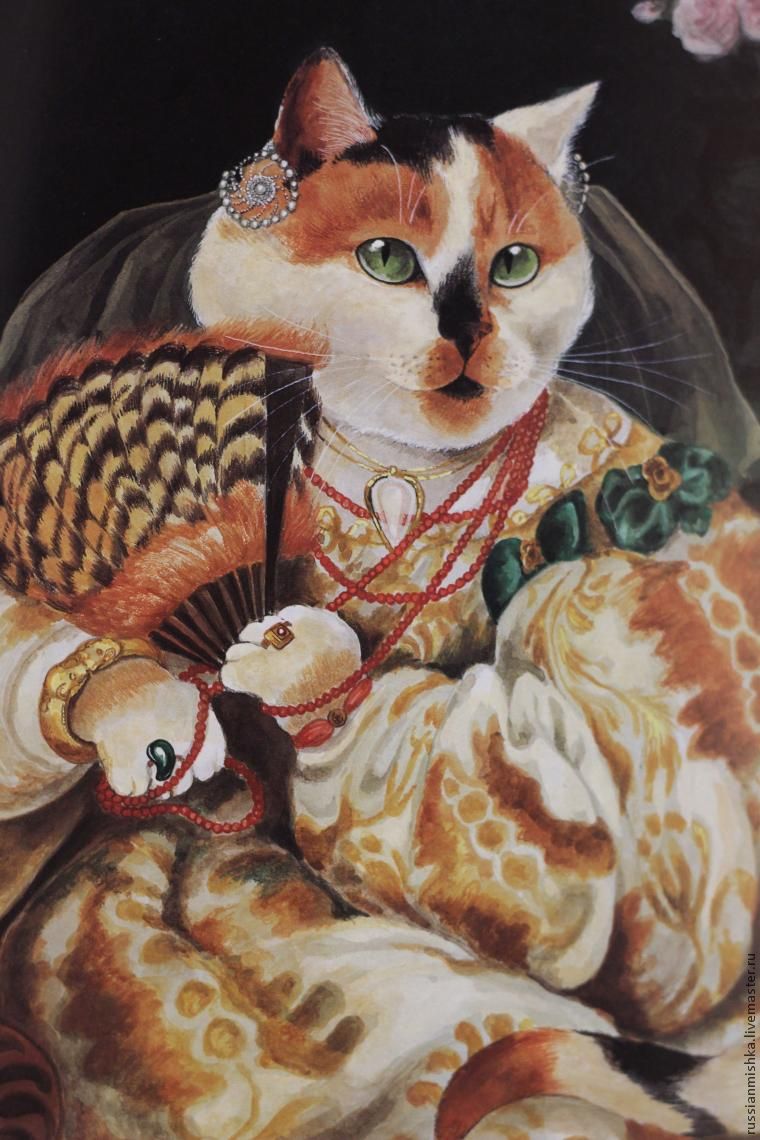 Another great postcard — Charlie Chaplin and the image of the Rabbit: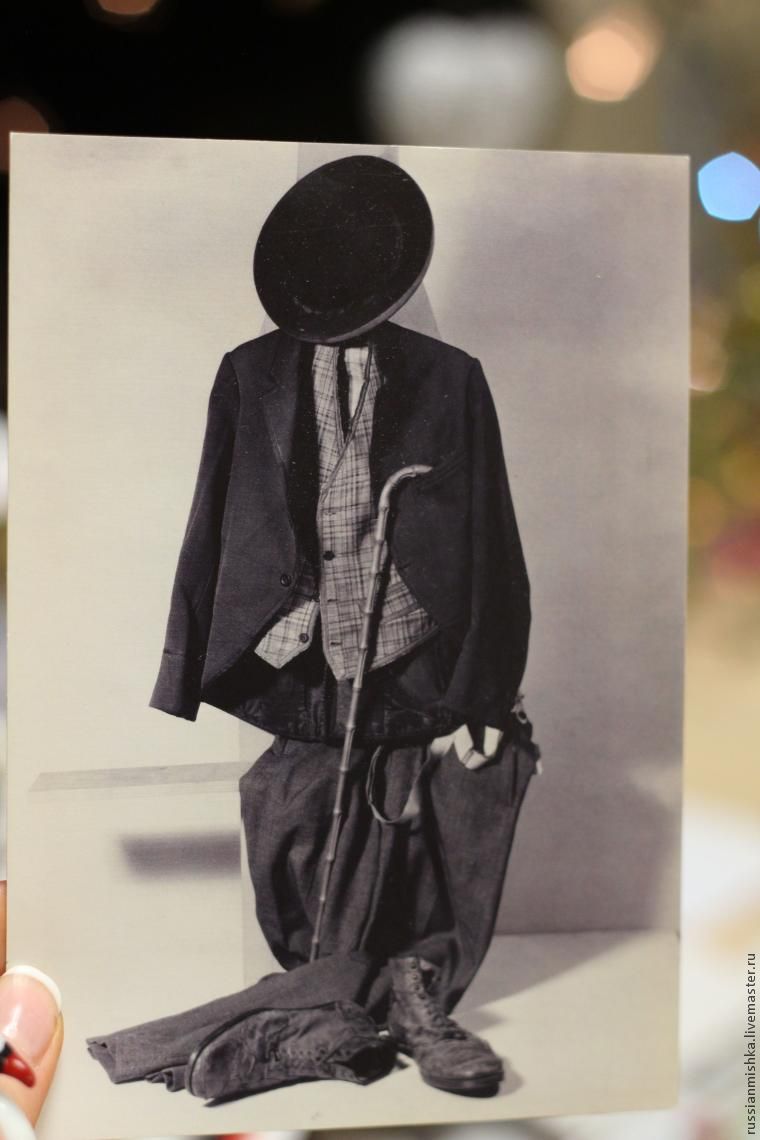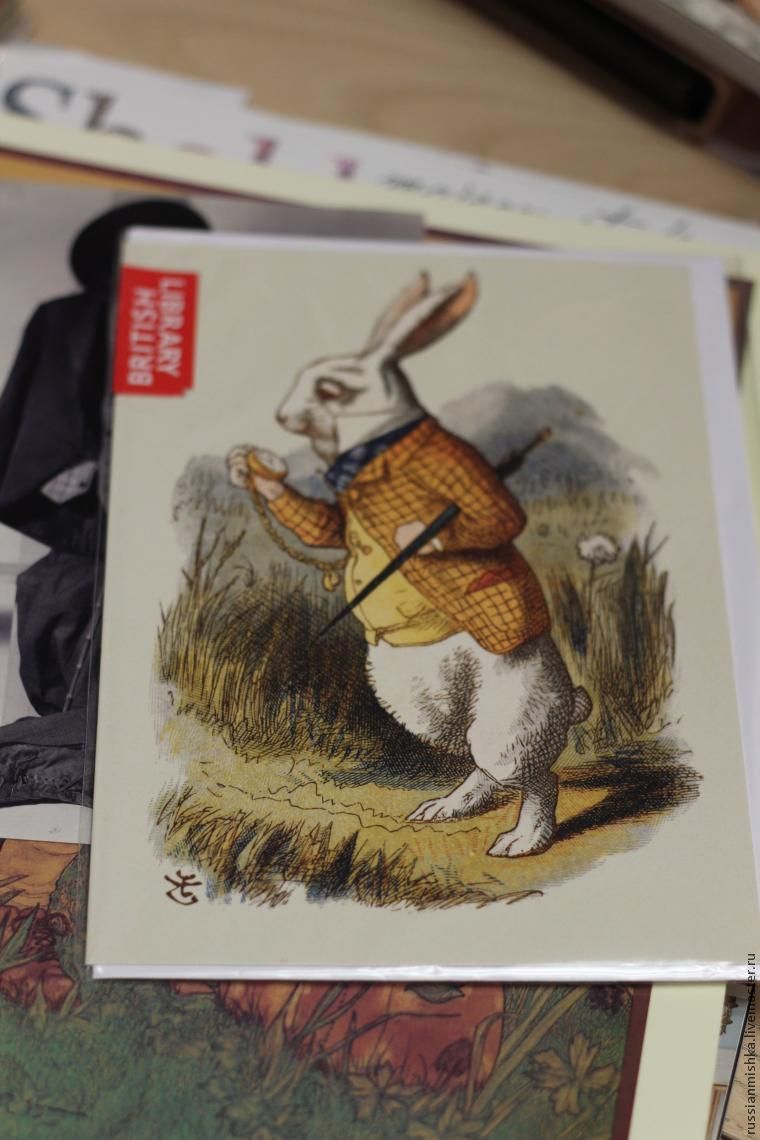 And modern sketches.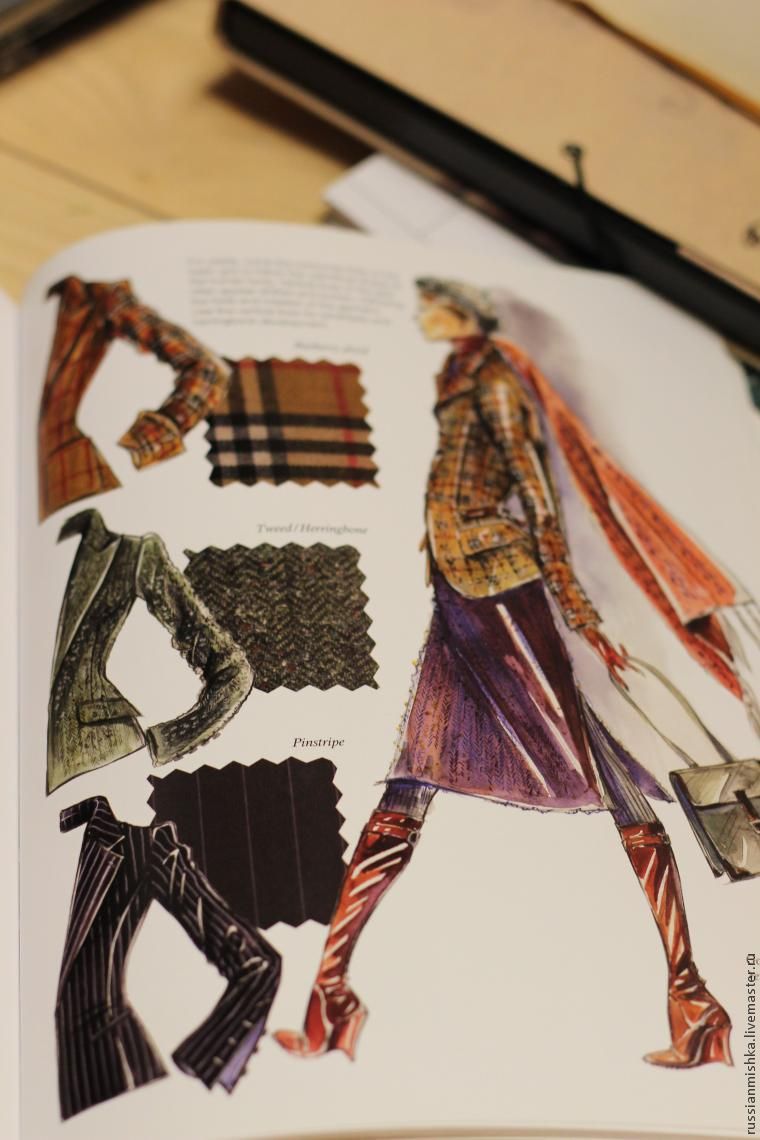 Some vintage children's illustrations.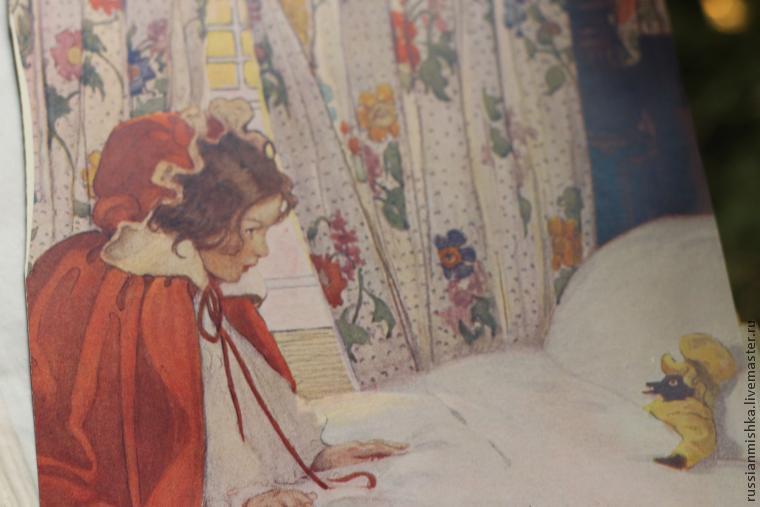 A collection of clippings from magazines.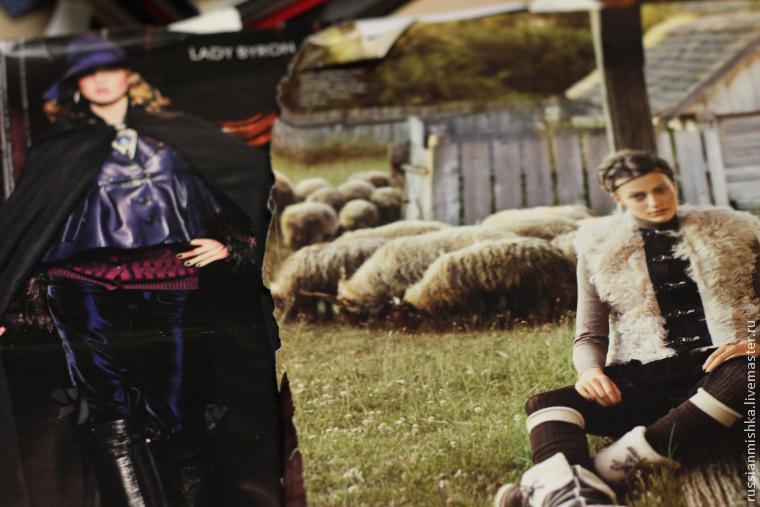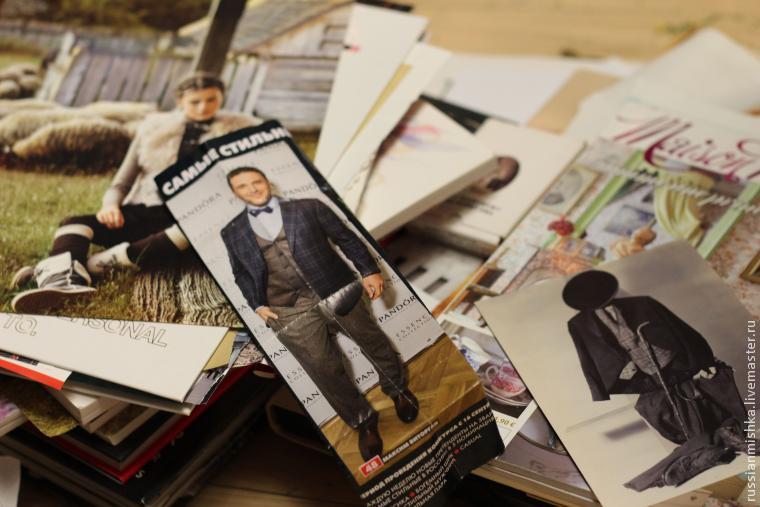 A catalogue of children's clothing.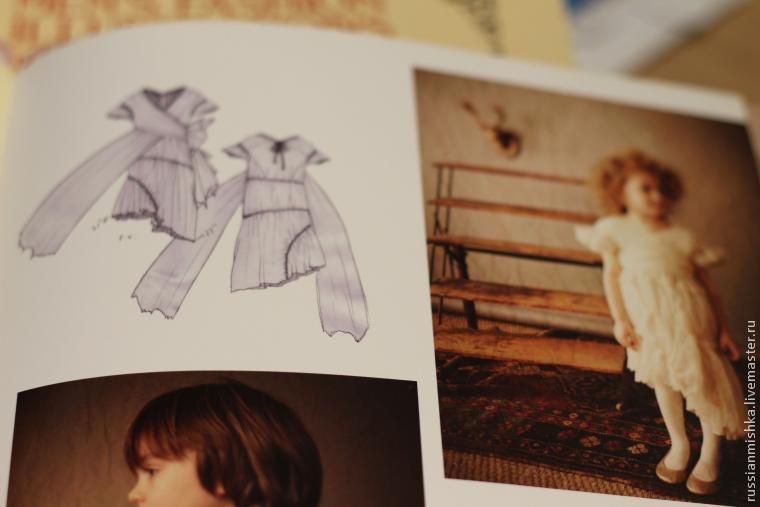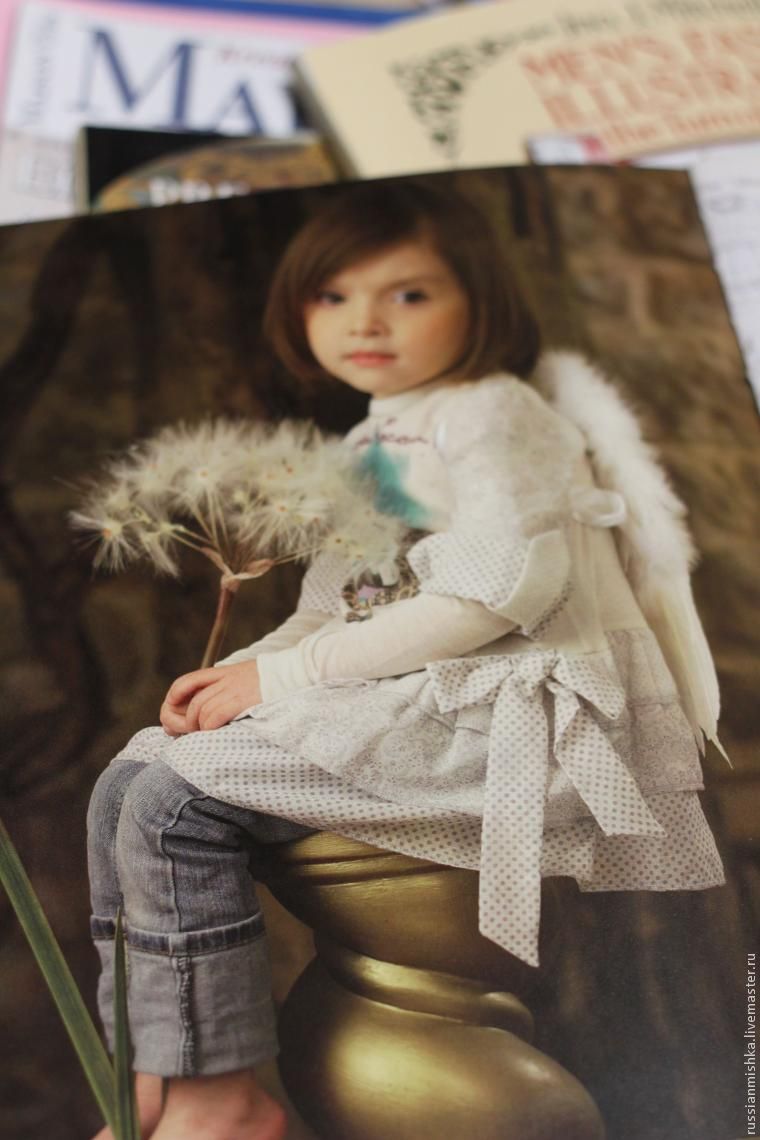 All this really helps me to create images of my works. Sometimes the image can be born from a button or a cloth. I have no secrets how I come up with outfits. Because I never know what it will be.
So, let's start. Here's a boy called Marcus. He patiently posed for photos, took part in the selection of fabrics, sometimes got caught in ribbons and lace. Of course, I had to apologize for sticking pins in his body. I think he forgave me.
The first step is to get the pattern: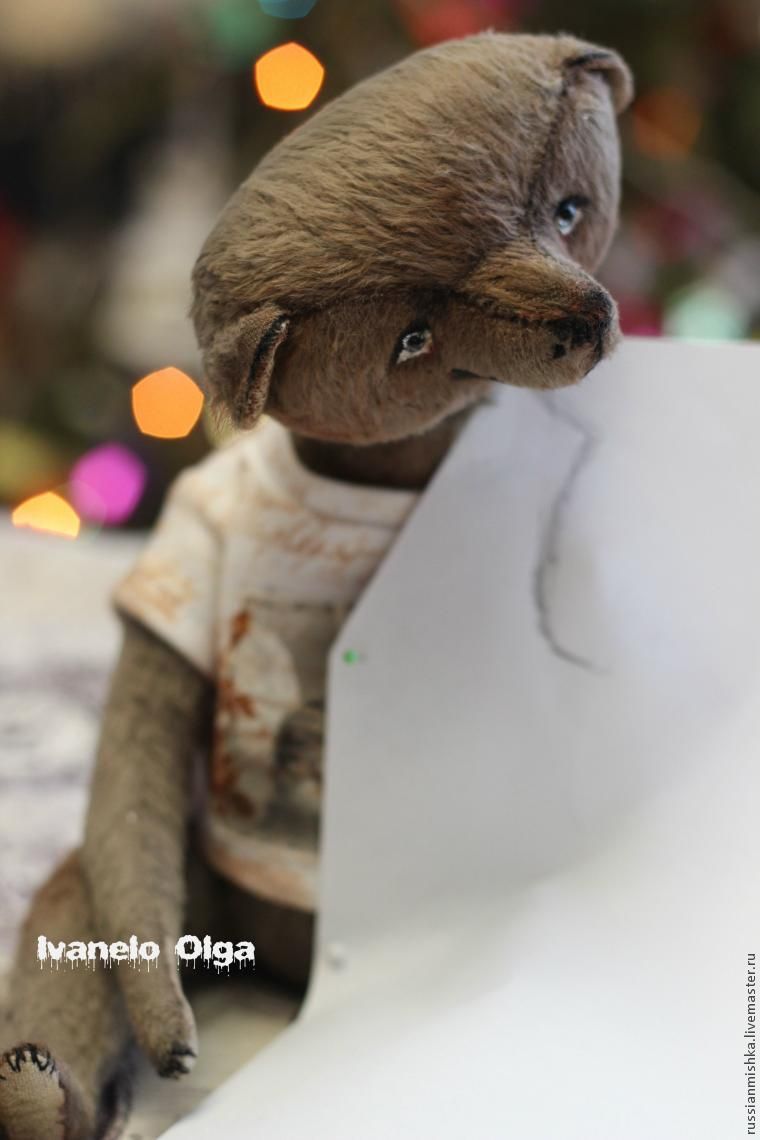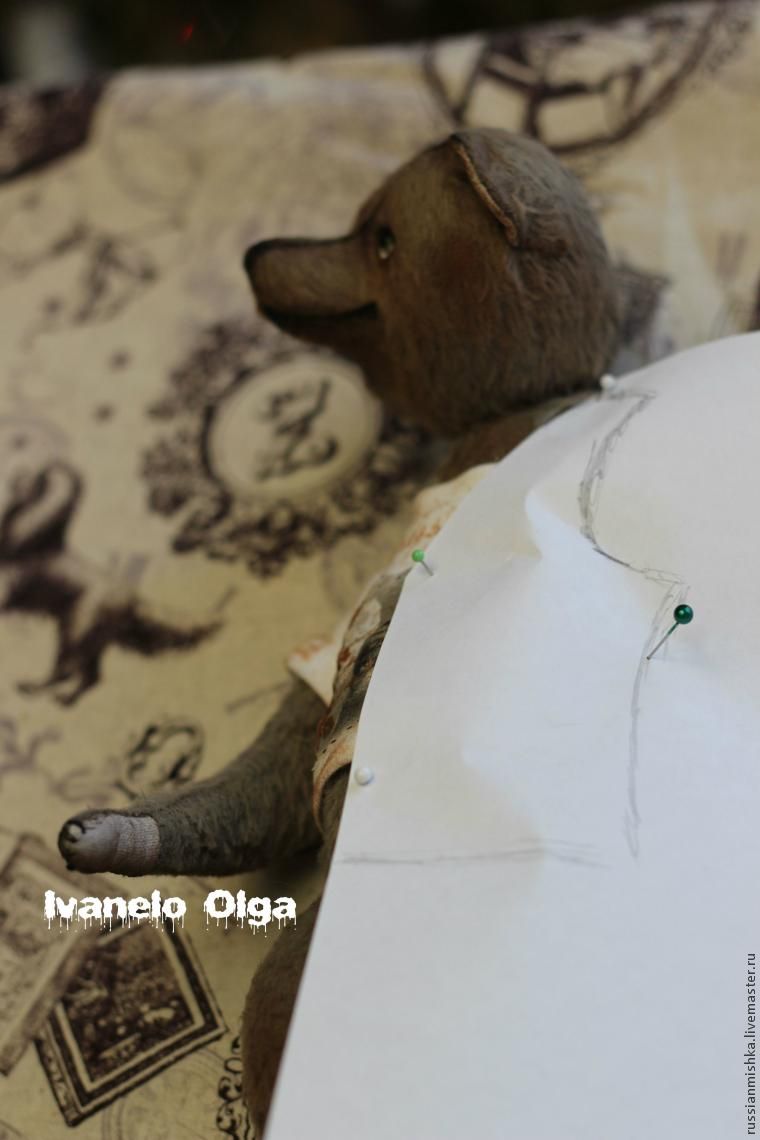 Fold the sheets of paper to draw the back: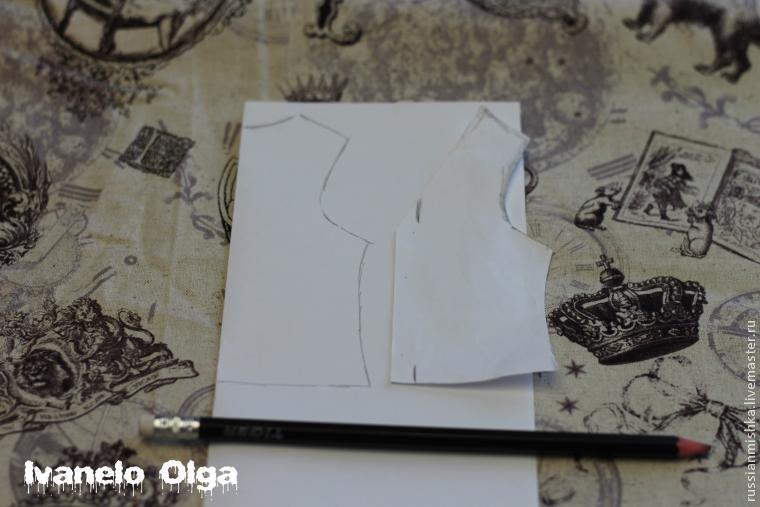 Cut out and try on Marcus.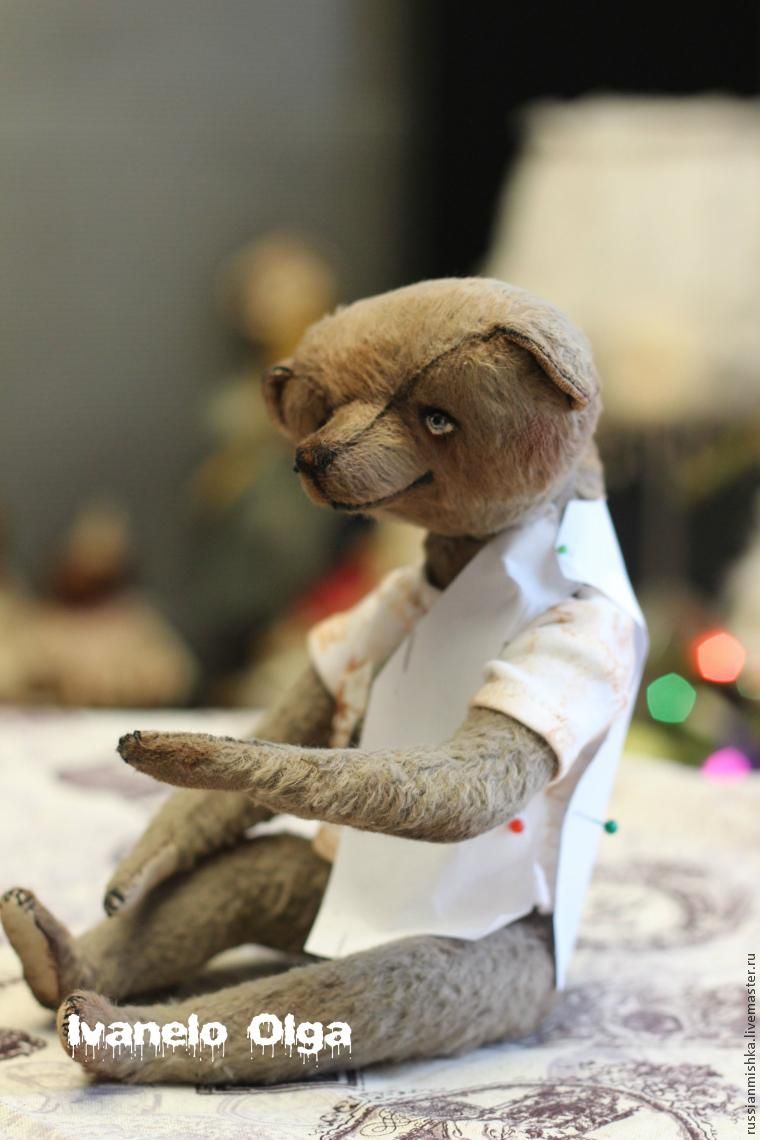 Then draw the sleeves. Outline the armhole, draw the shoulder line (red colour):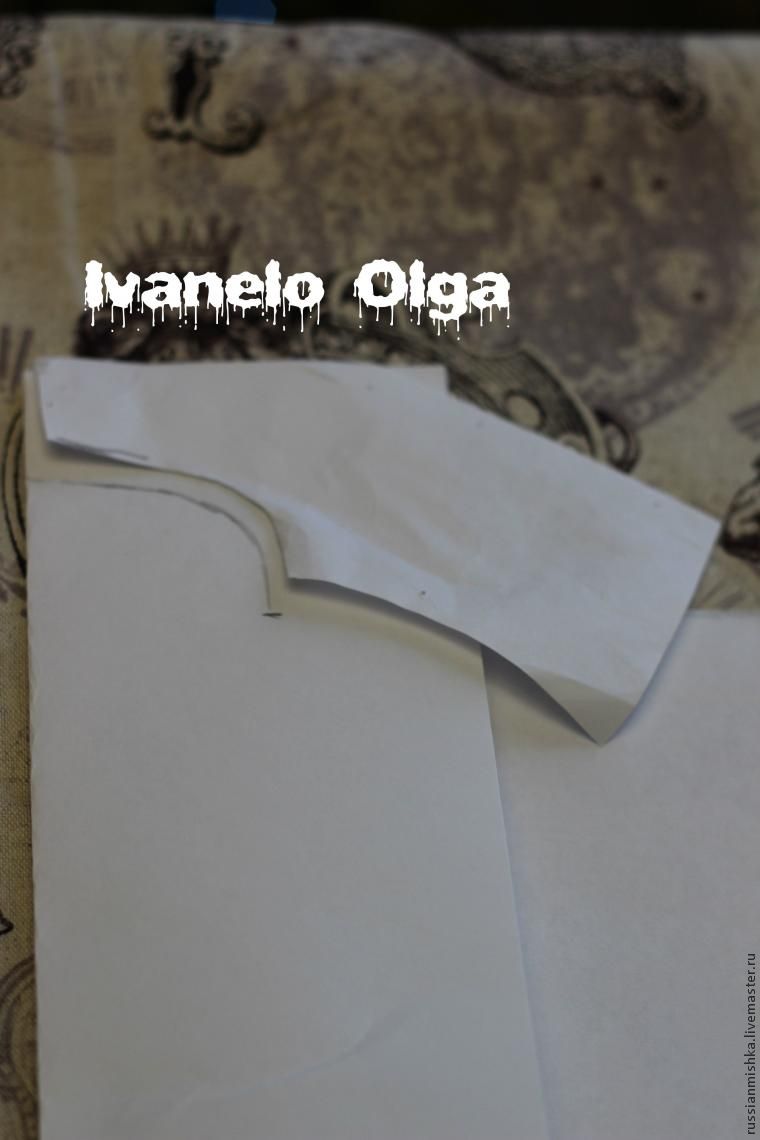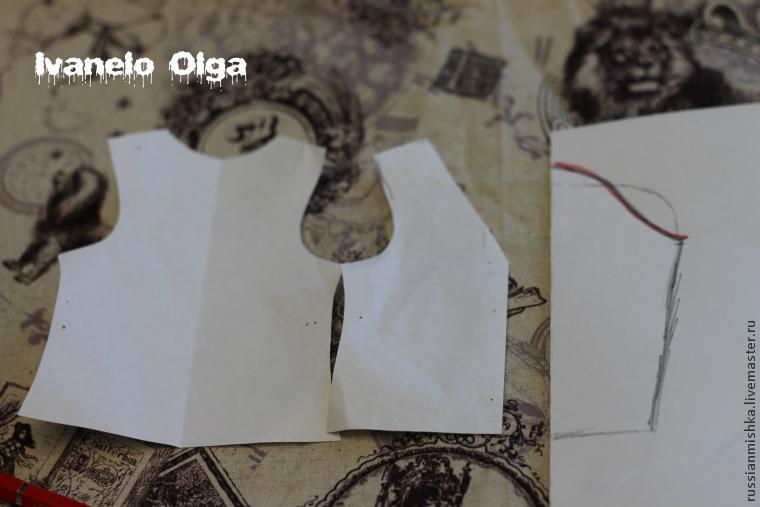 Measure the sleeve length and width: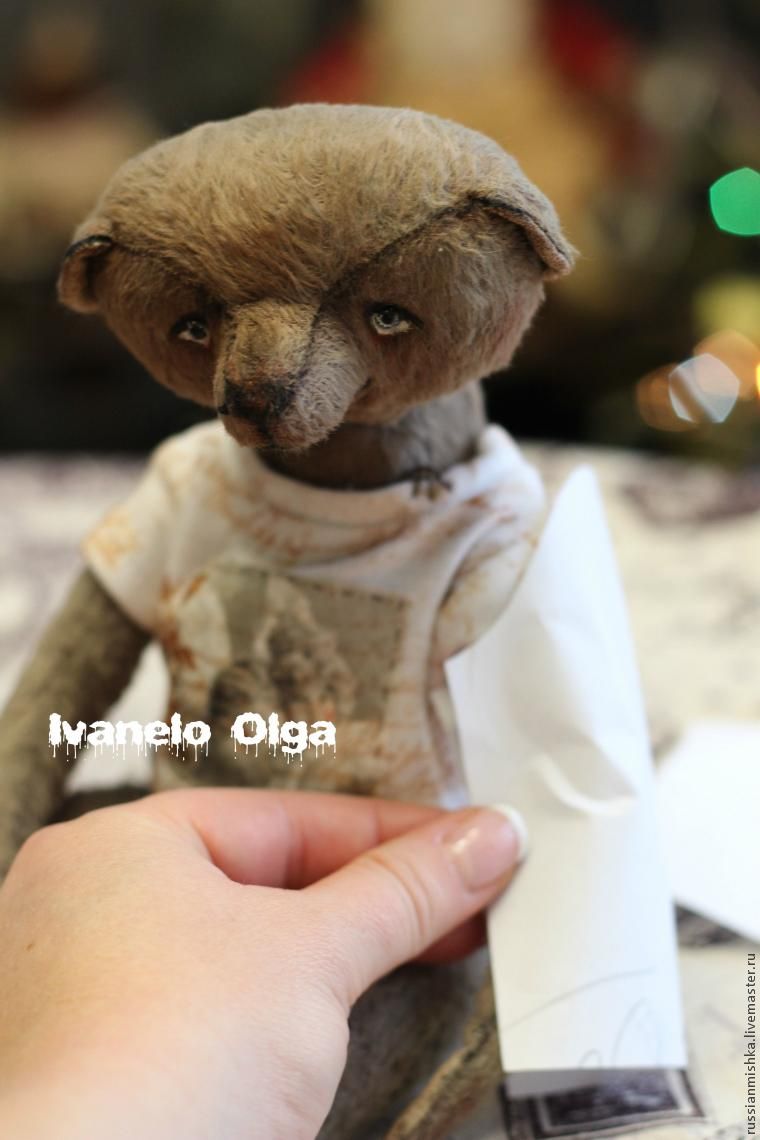 Select fabric. Marcus wears jeans, his T-shirt is rather romantic. I picked these fabrics: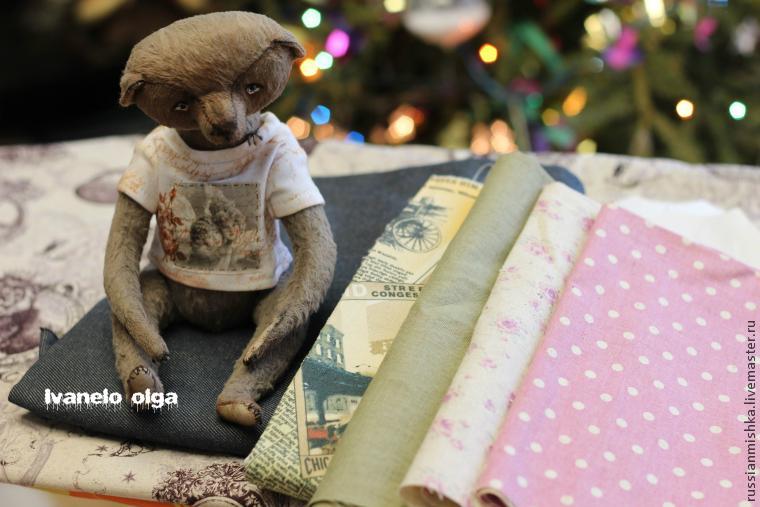 Transfer the pattern on fabric and lining, cut out with allowances of 5 mm and iron all. I always iron all parts and seams.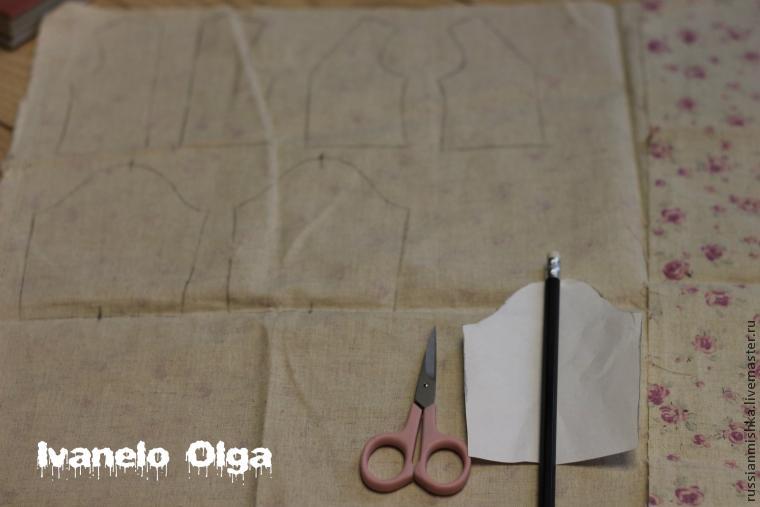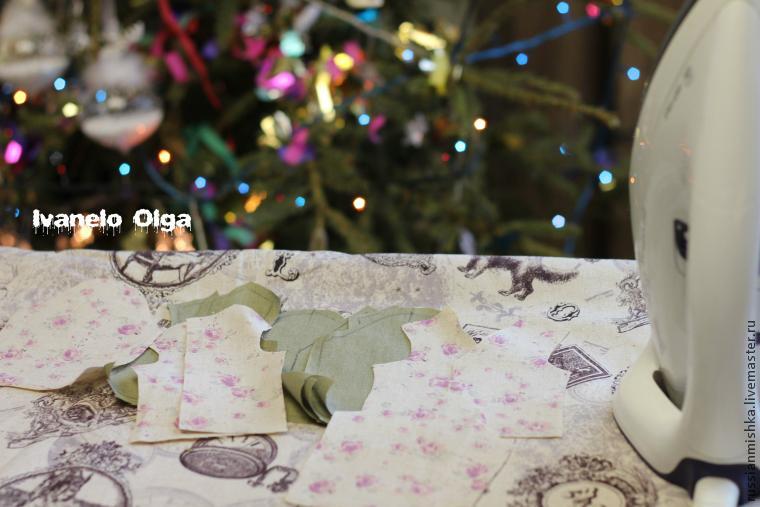 I forgot something. When the measurements are taken and the pattern is cut out, one can go on modeling it. This time I just cut the back in half. I think the jacket fits better when it's made from two parts of the back.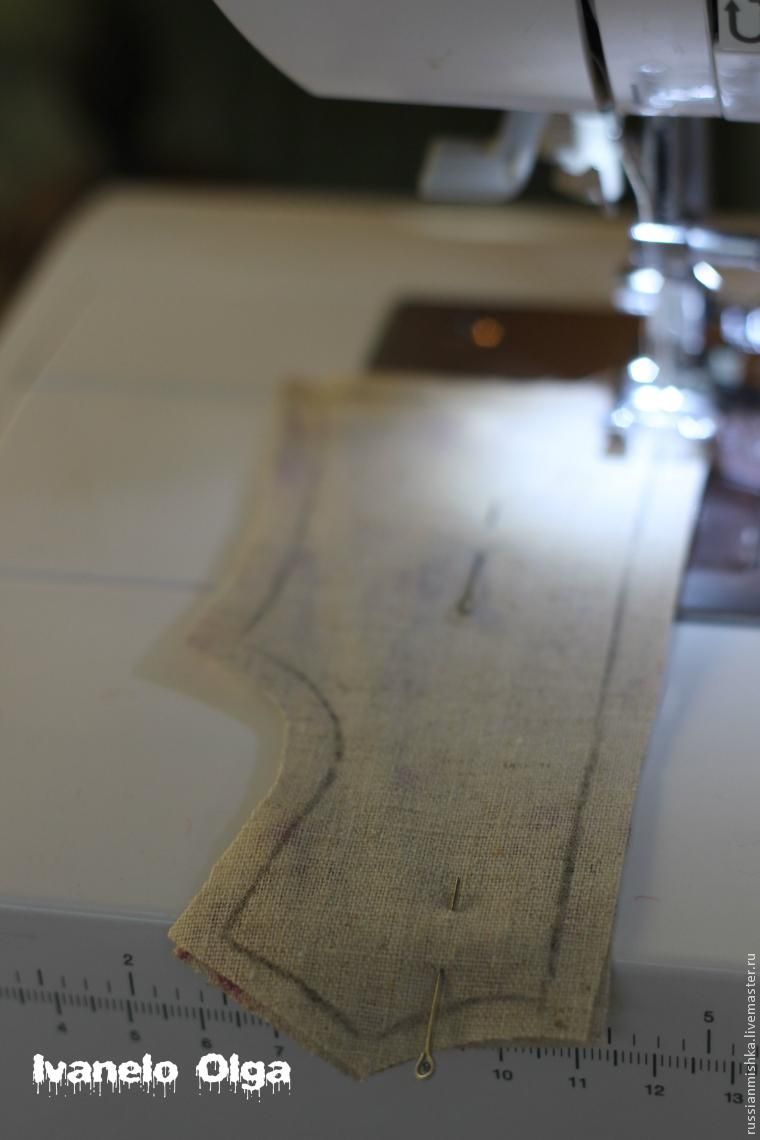 Pin shoulder seams and sew.
Apply the sleeve with its right side, pin the middle and at the edges and lay out by the armhole, pin often.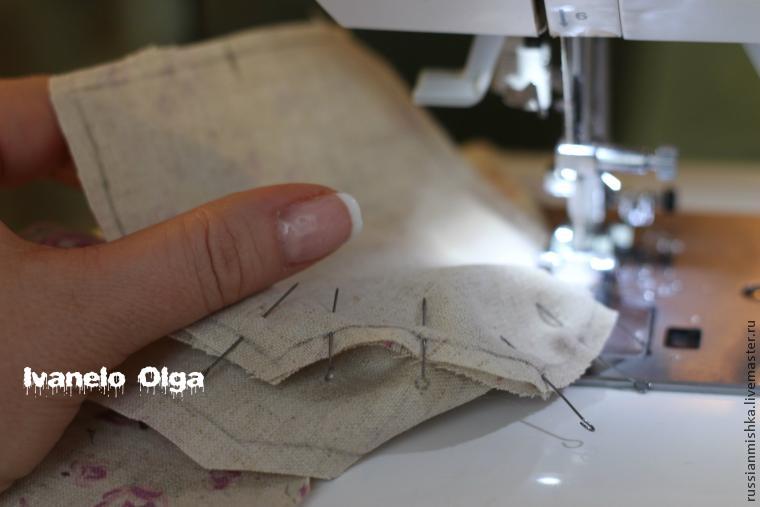 Iron.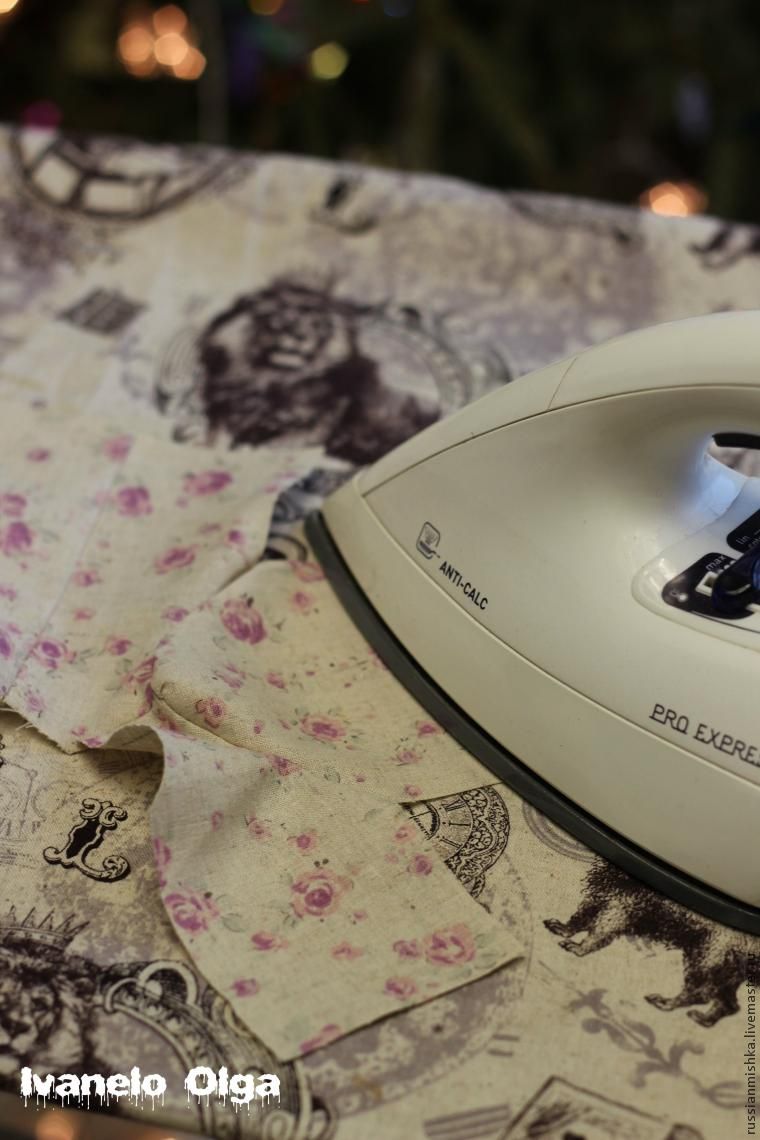 Sew the side seams, make sure you've pinned and fixed the details, turn outside in and iron. Here I suggest fitting to correct anything if necessary.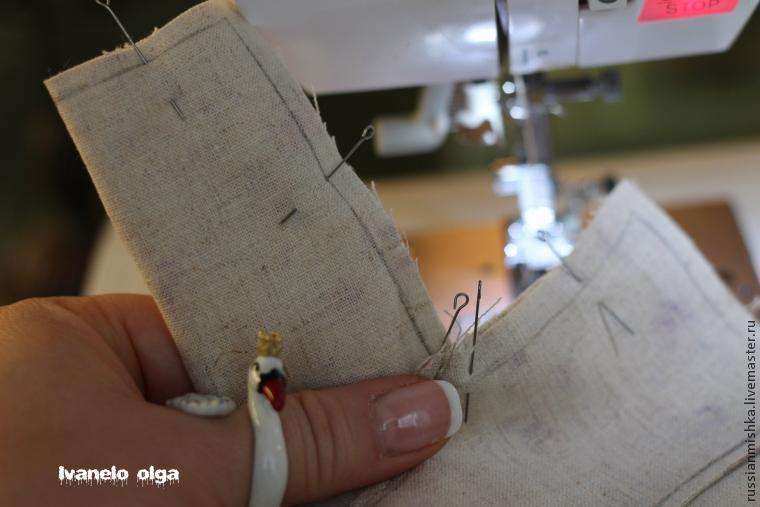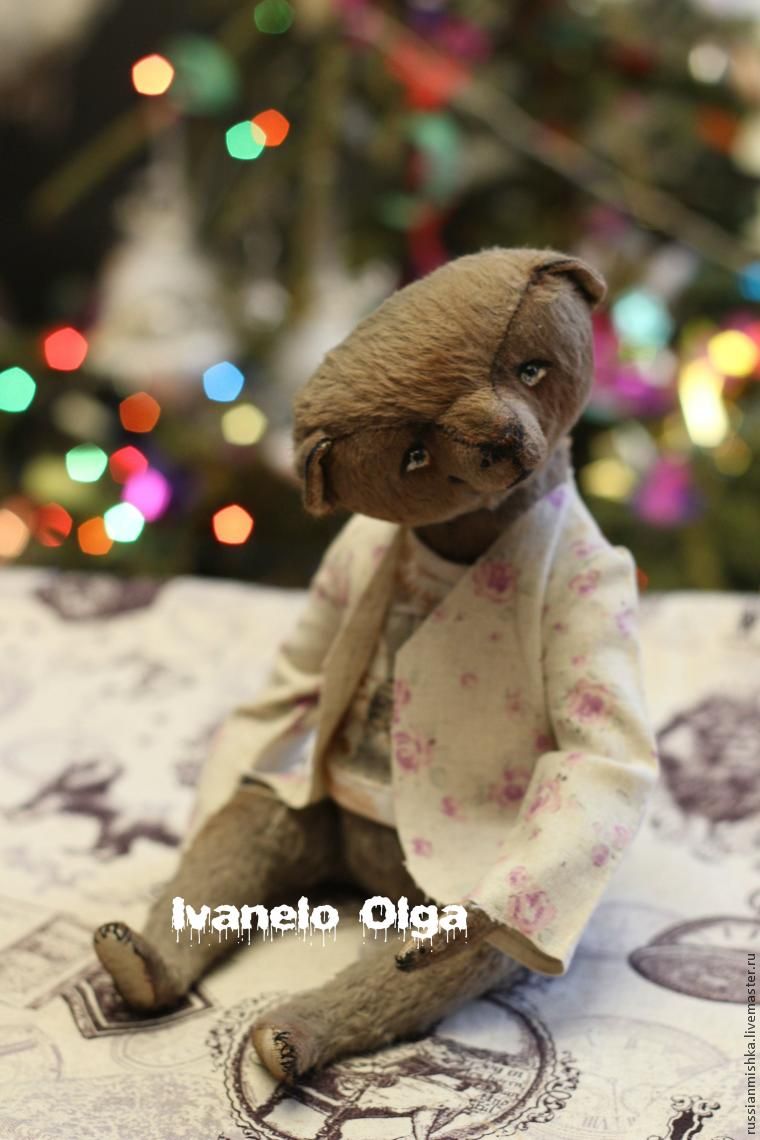 The second detail is sewn out of the main fabric. Here I decided to use piping. Stick it with textile glue and amuse Marcus, or he amuses me.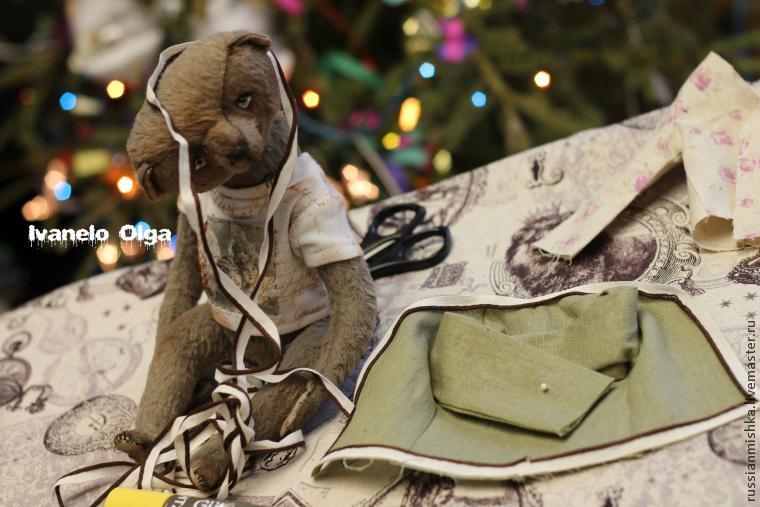 Proceed to decorating. I like using interesting stamps for scrap. And other various little things from the treasures of scrapbook stores.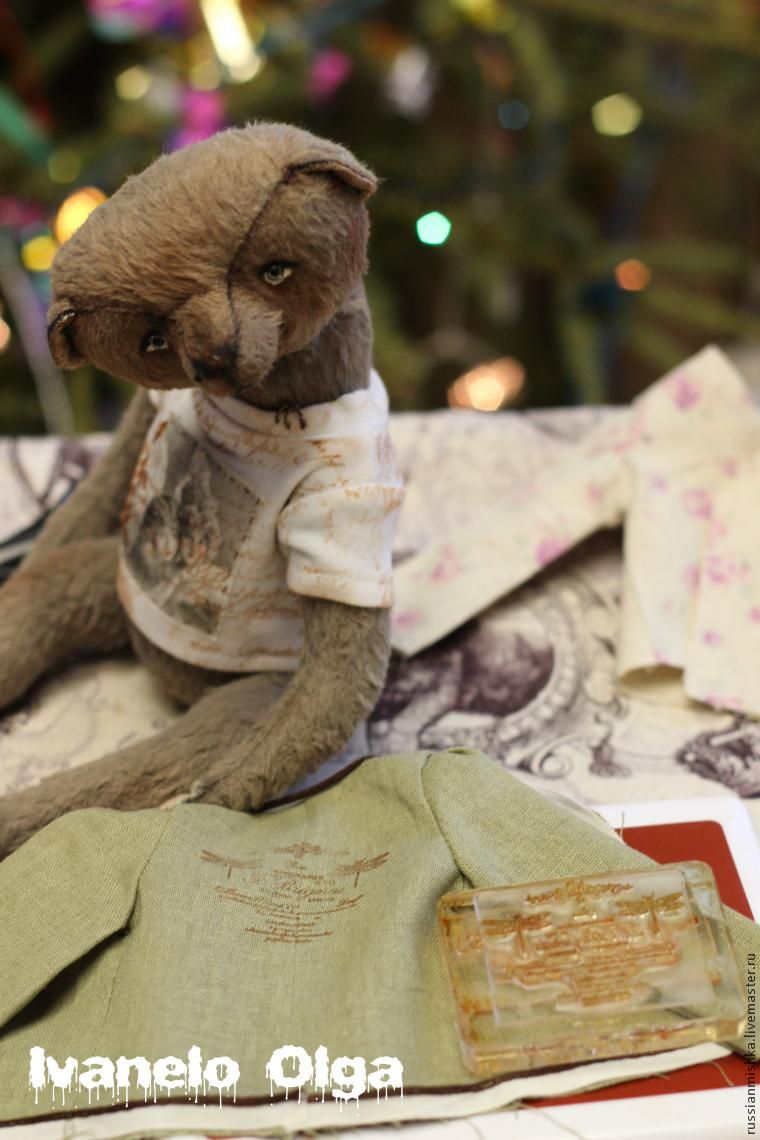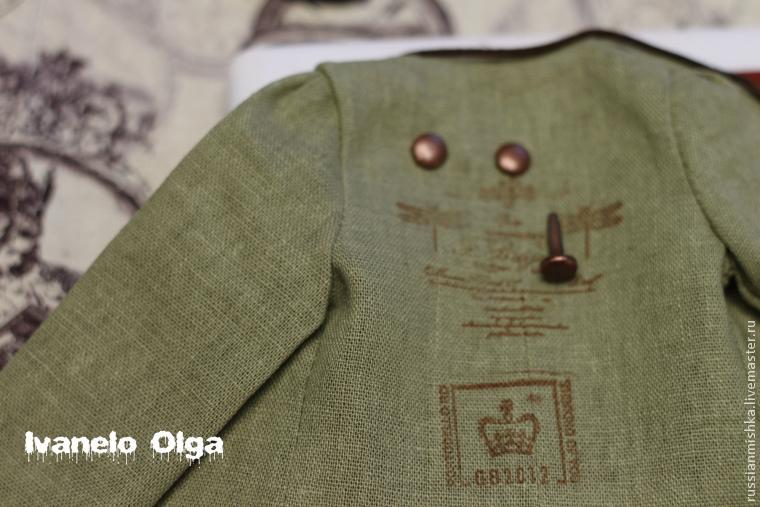 Then put the main detail and lining face to face, pin around the perimeter, stitch. Leave a little hole in the middle to turn the jacket outside in with a stick, remember about all the corners and iron.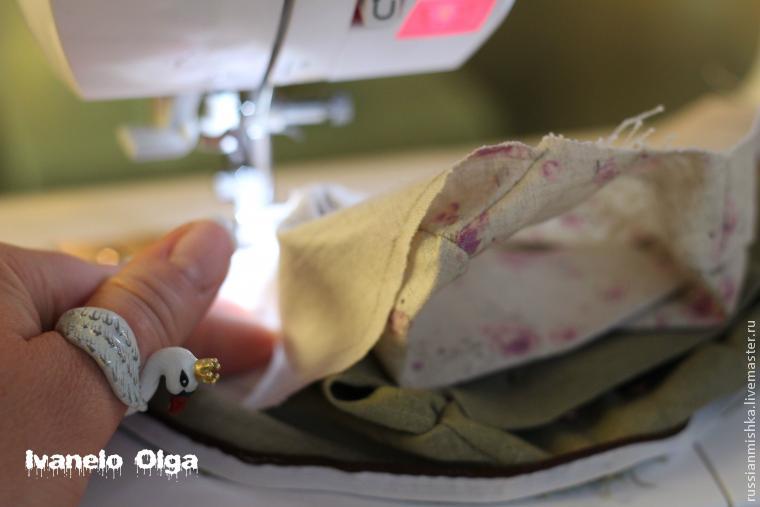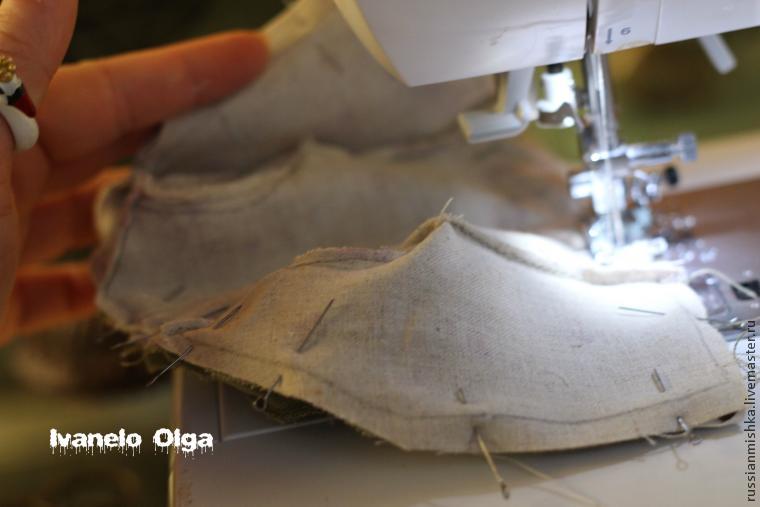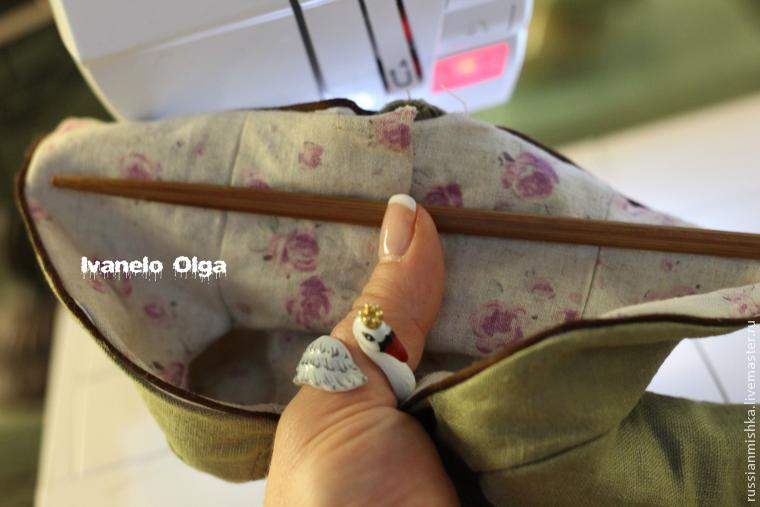 I'm going to make decorative stitching and use such a tool. That makes my job easier: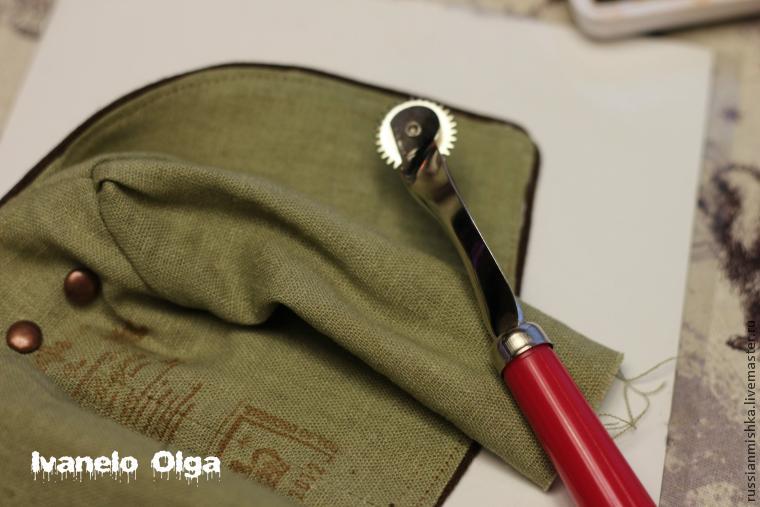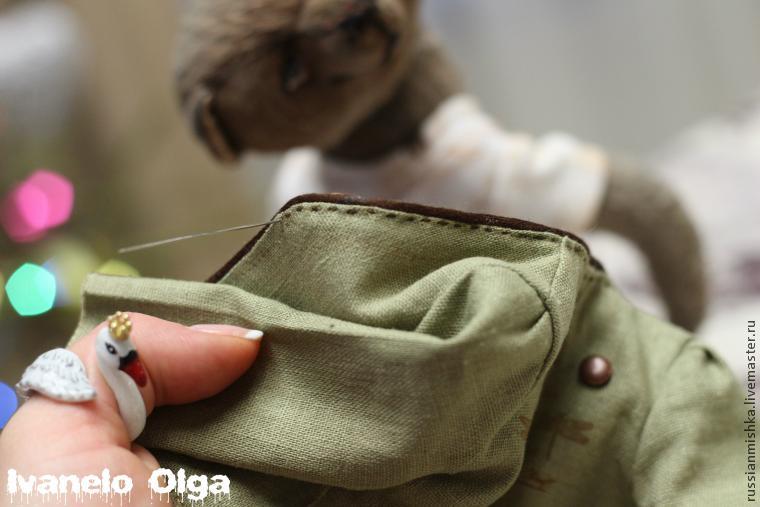 Iron! Then I wanted to add lace, apply textile glue.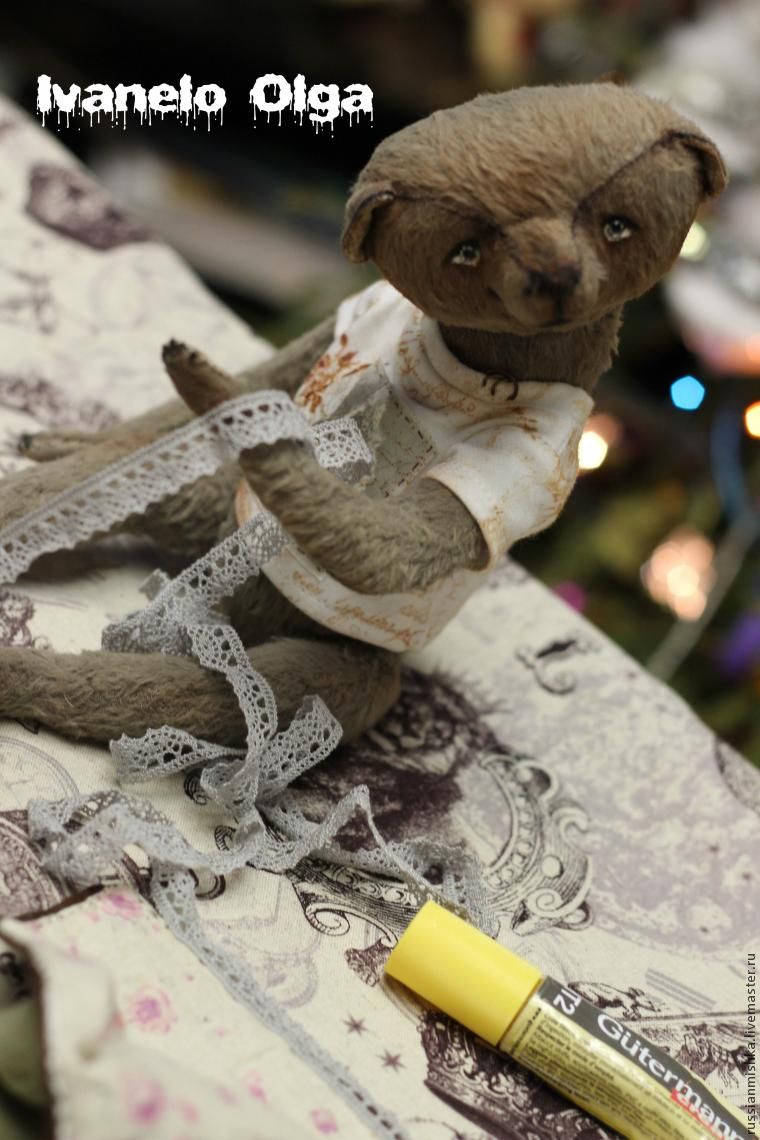 Process the sleeves. A few drops of glue, neatly sew with a concealed stitch and then iron!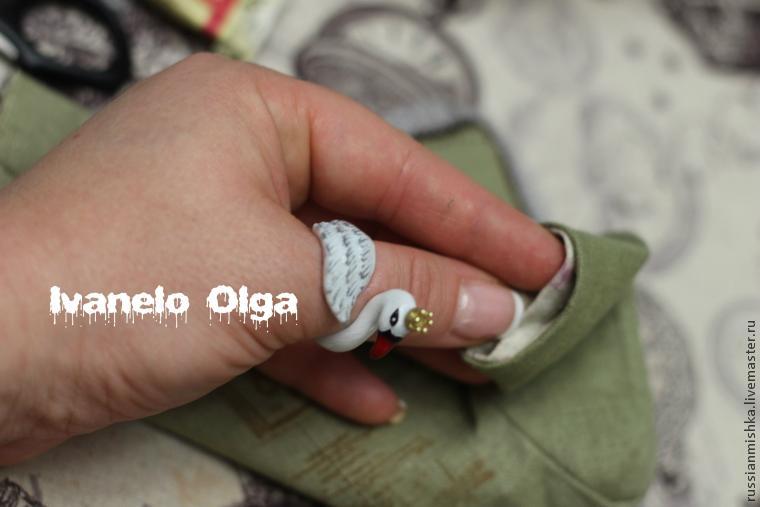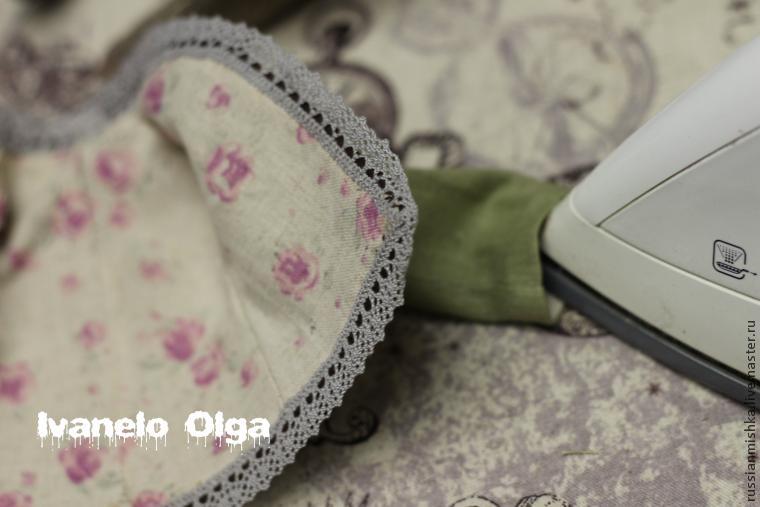 Add an accent from a piece of lace and metal button.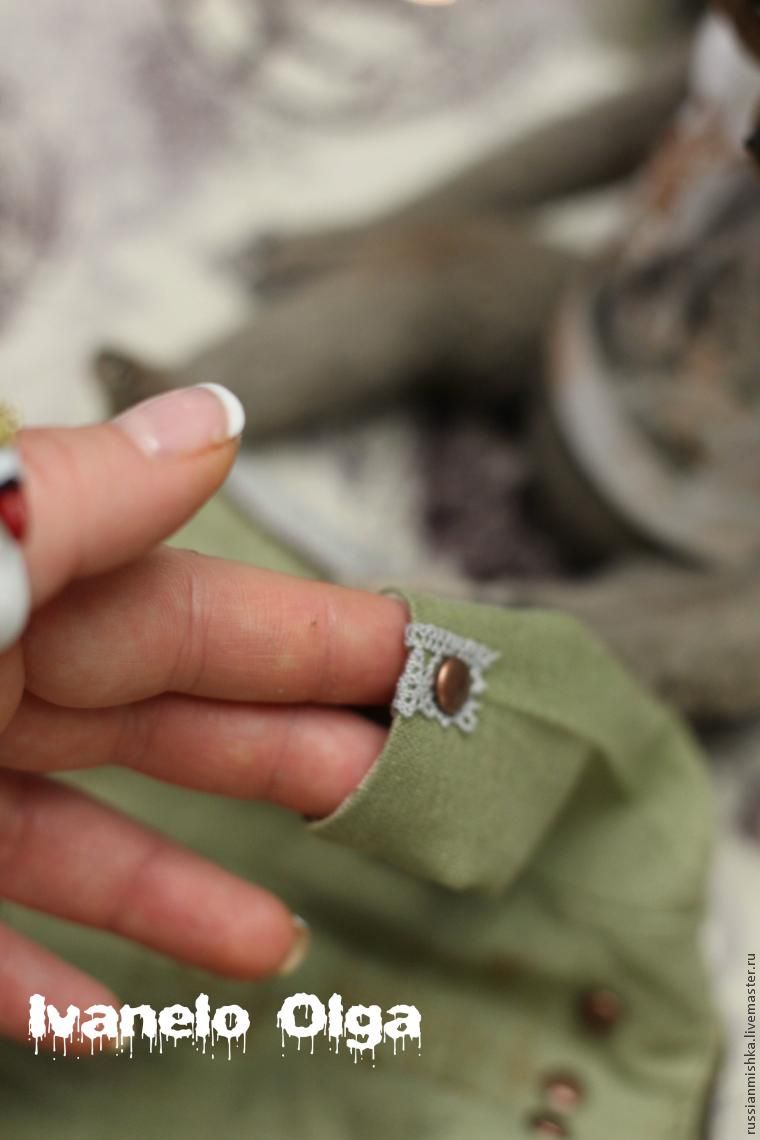 I decided to age it with bitumen: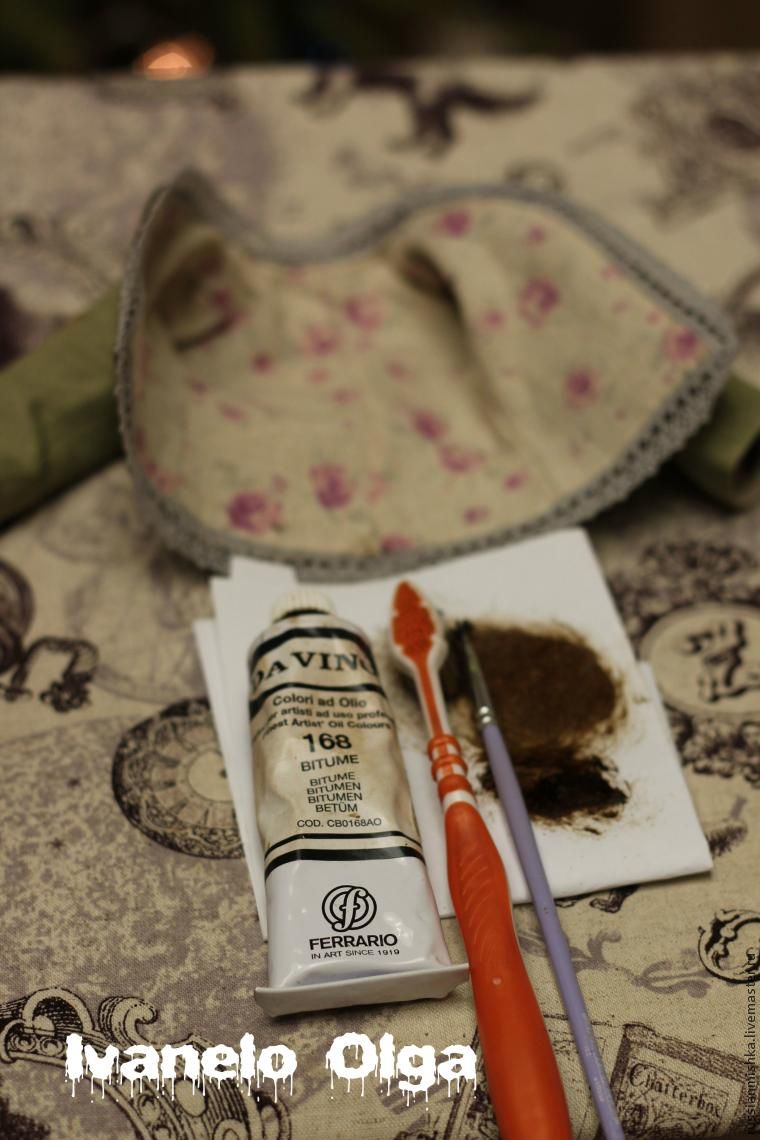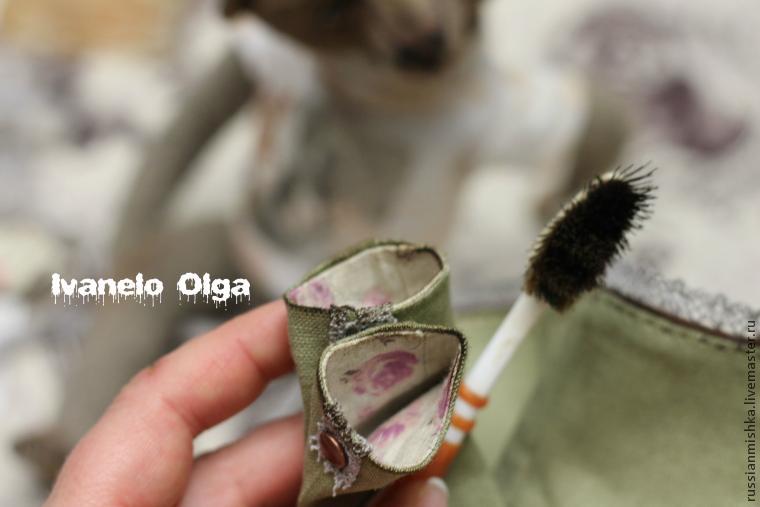 Then something was still missing, and I cut out an applique out of fabric: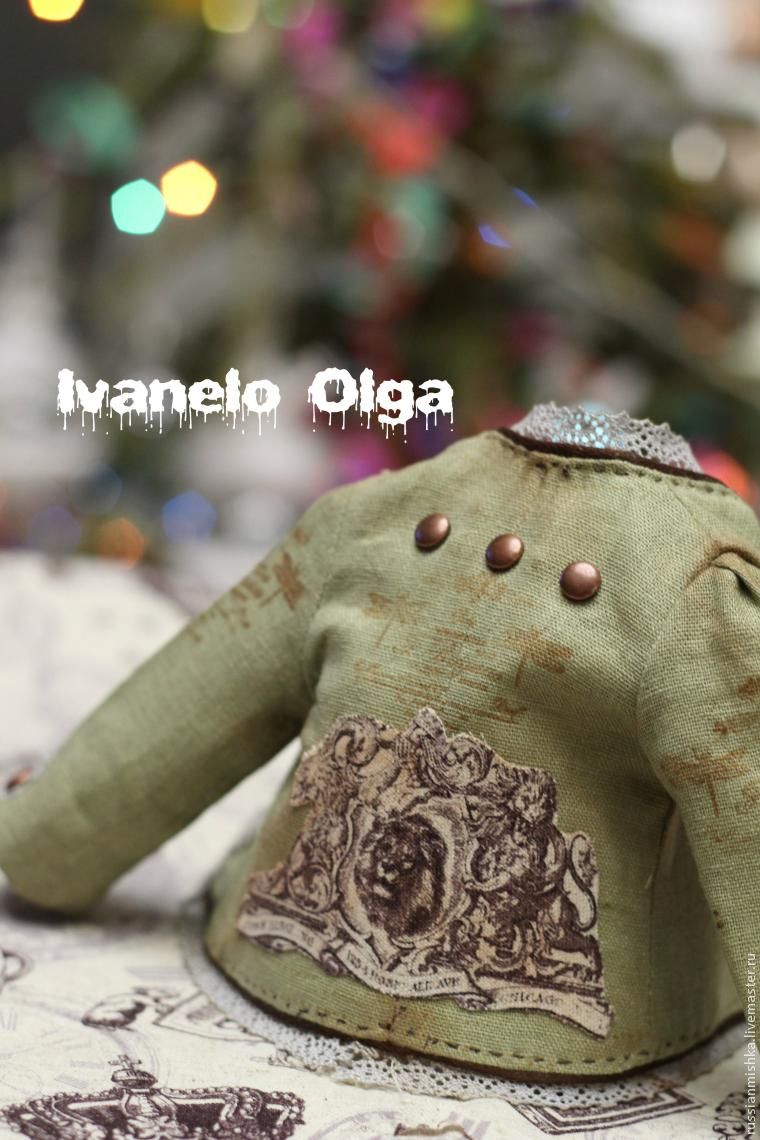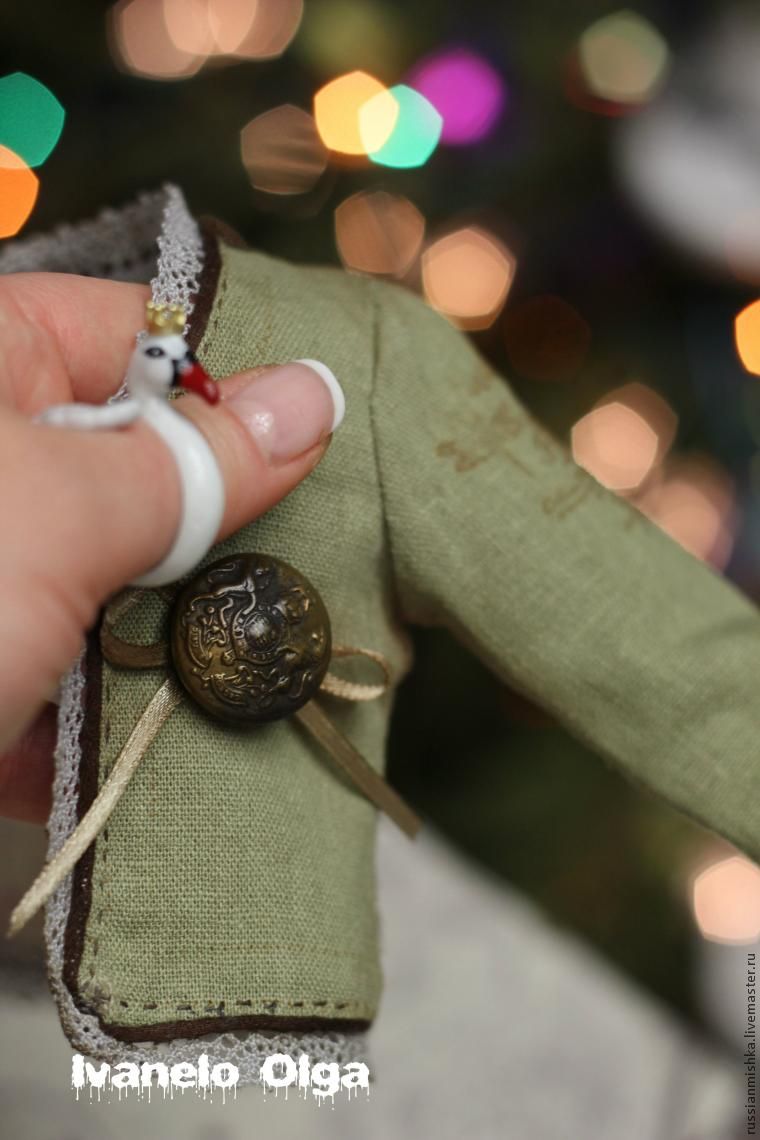 Now Marcus is going to wear a jacket. Shape folds on a sleeve and slightly age it.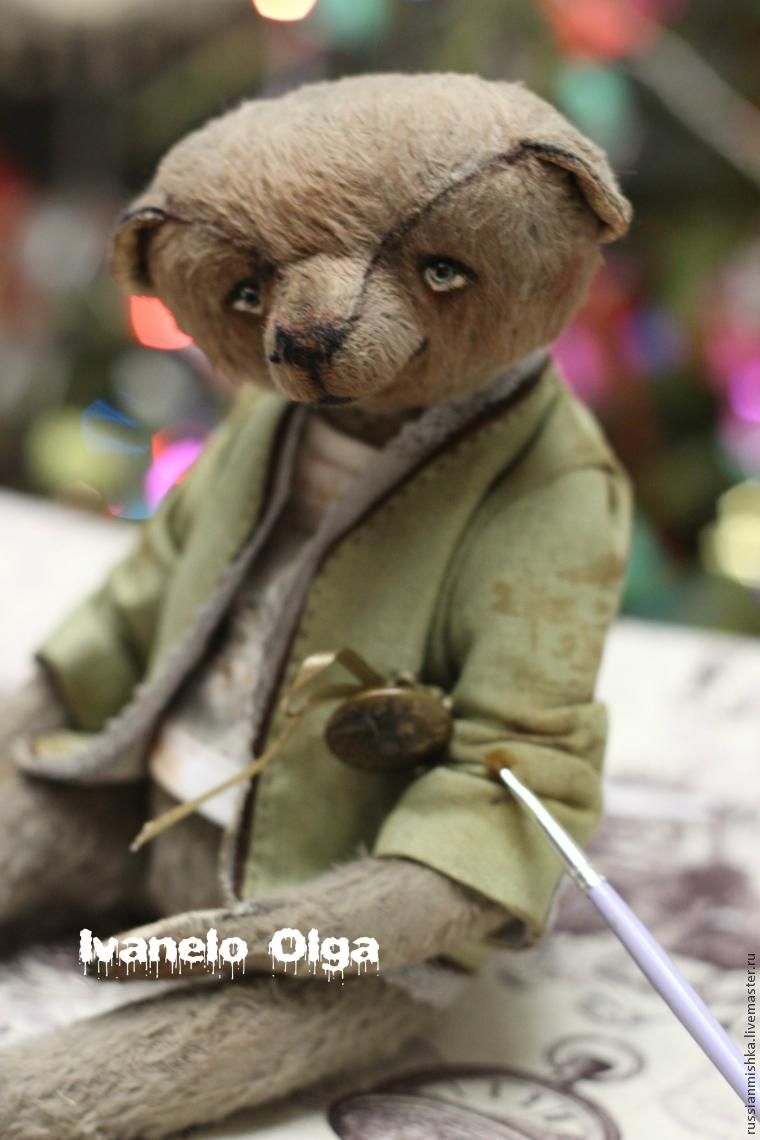 And the final stage. A few drops of English Chypre from our favourite perfumer.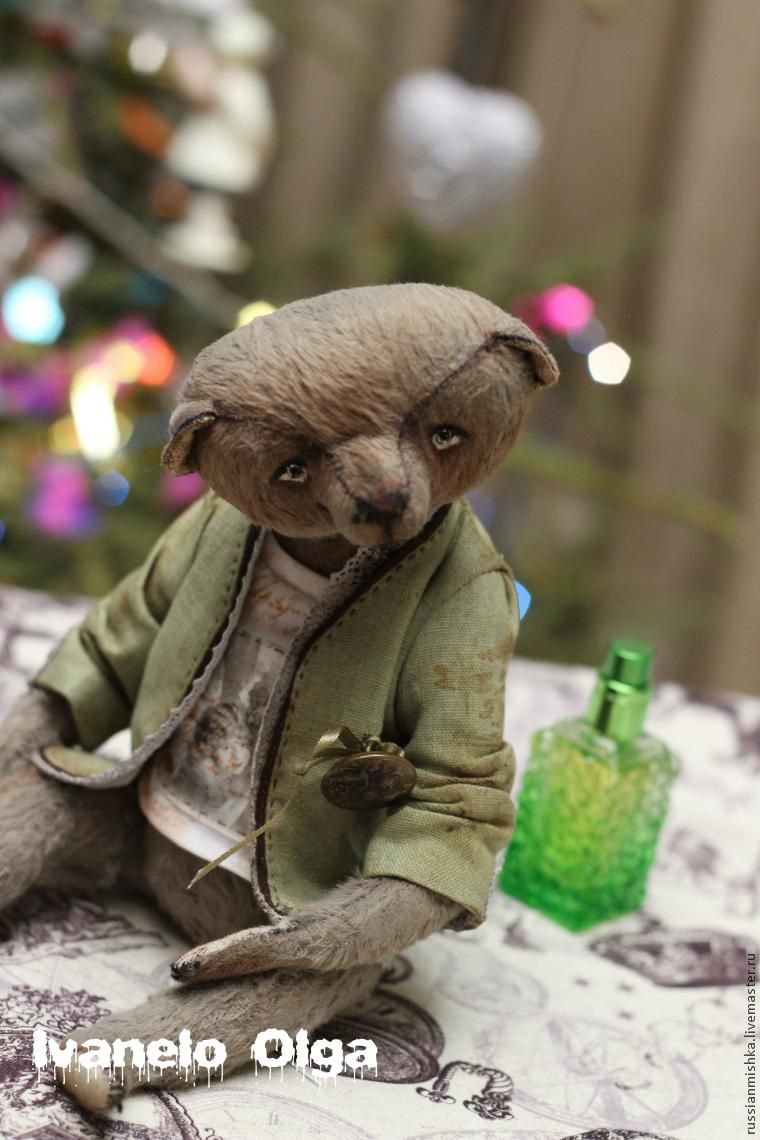 Thank you for your attention, and if you like my first tutorial, I'd be very happy.
DIYs & Tutorials on the topic