Wide Braids on a Knitting Machine: How to Rationalize
It has been written many times and in different ways how to knit broad braids on a knitting machine.
But I've simplified the stitching process a little, its advantage is that it is not necessary first to steam the blank so that the stitches did not "run away" – which results in the loss of volume.
Start from the beginning:
1. In the process of knitting, work 10 loops in each 10th row manually — in turn, first, 10 loops on the left, then 10 loops on the right.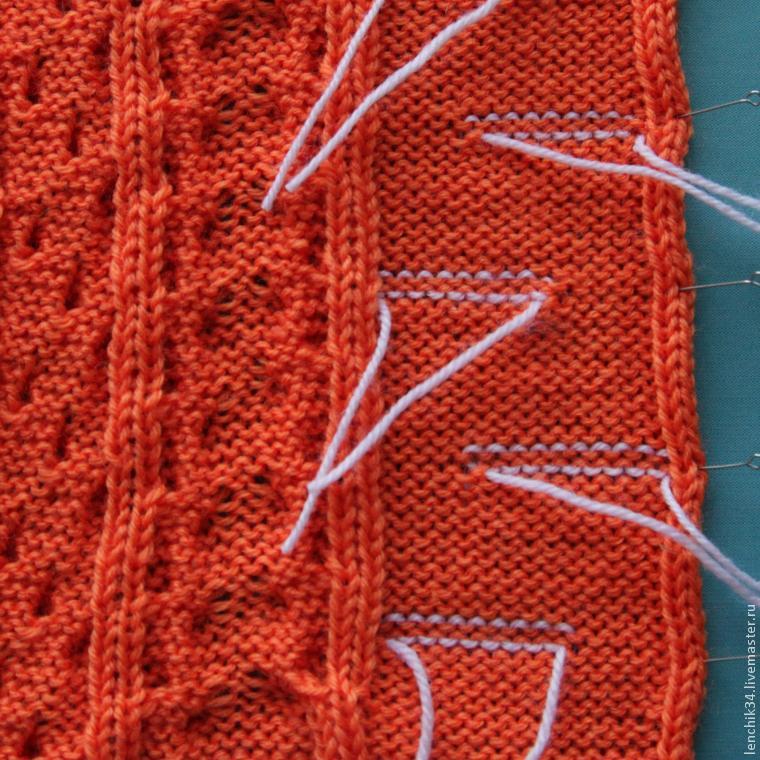 2. The view from the right side.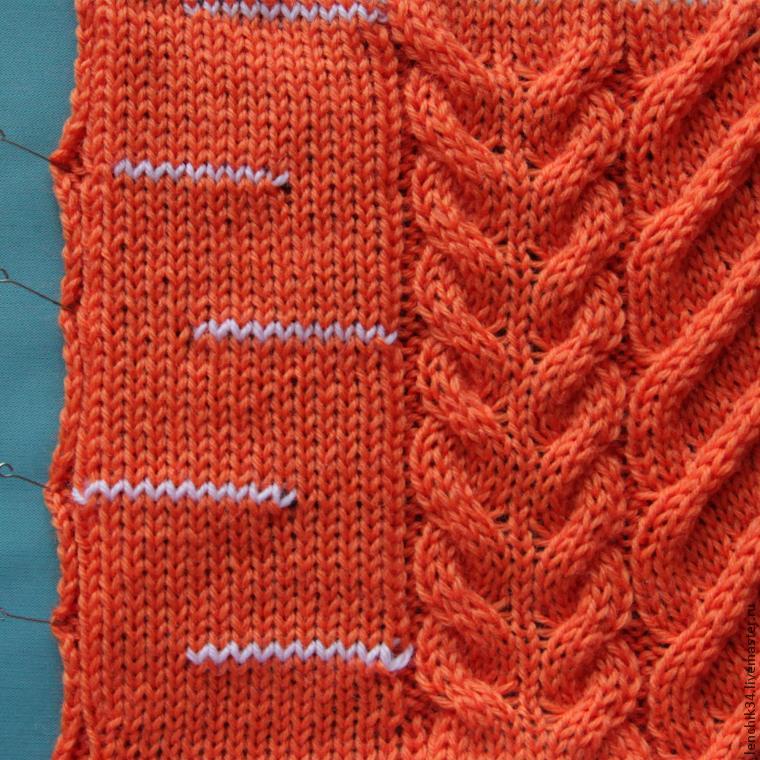 3. Insert the darning needle from the backside in the outermost loop.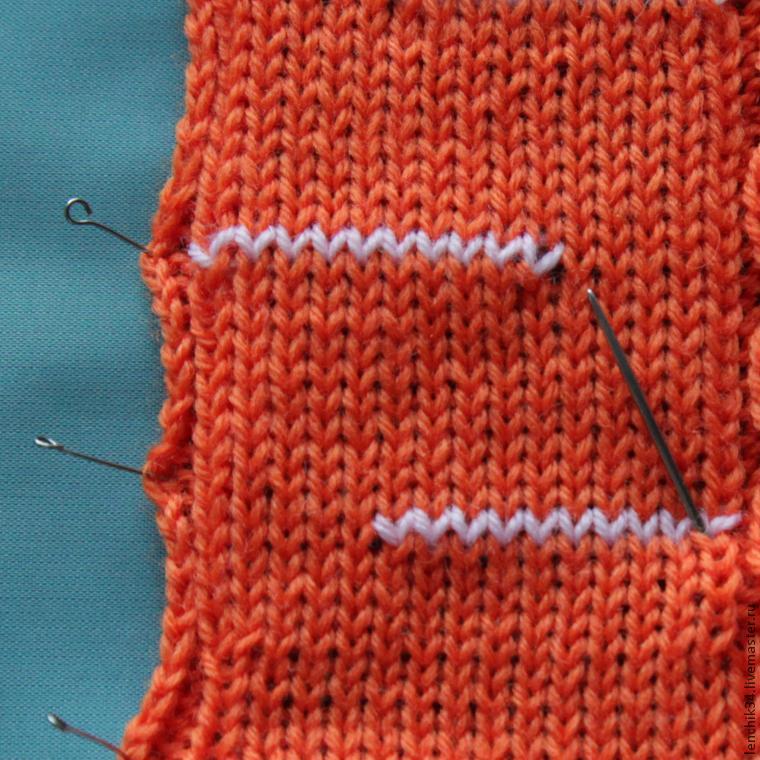 4. Pick loop 5 on the left top.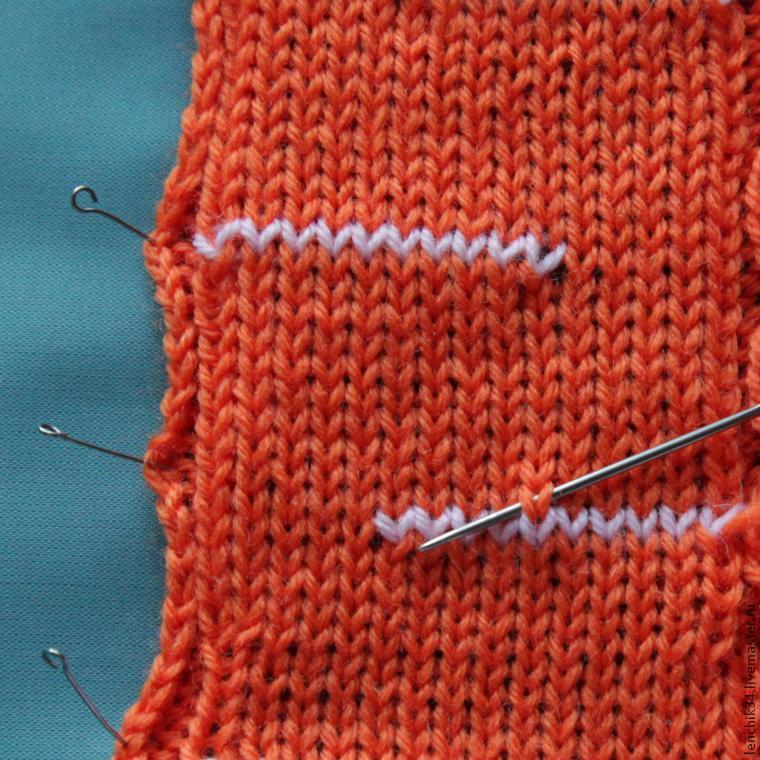 5. Return to the bottom outermost loop and pass the needle through the last-but-one loop.
6. Pick loop 4 on the top. Try not to touch the white thread.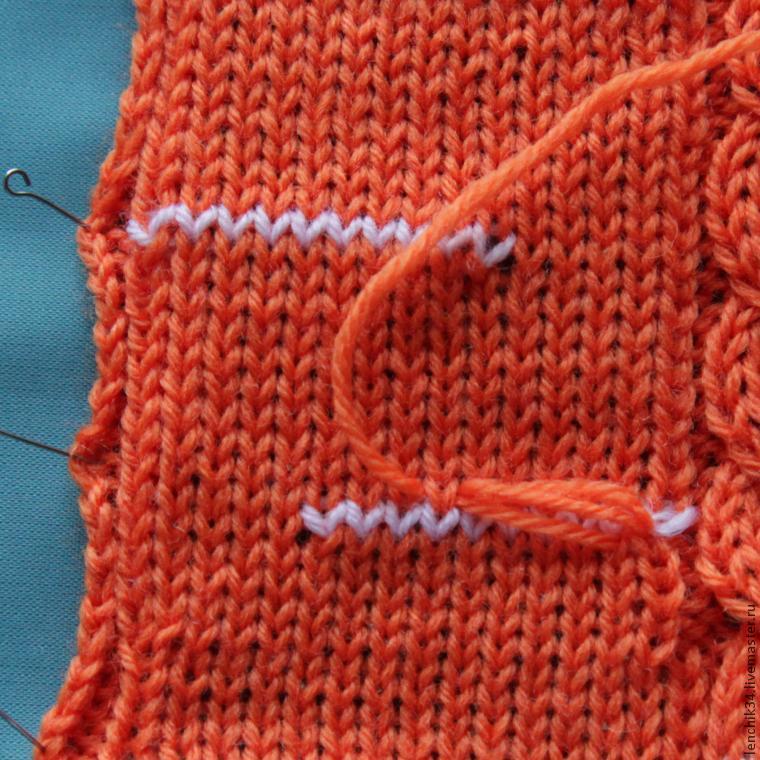 7. Thus, you have joined a group of 5 right lower and 5 left upper loops.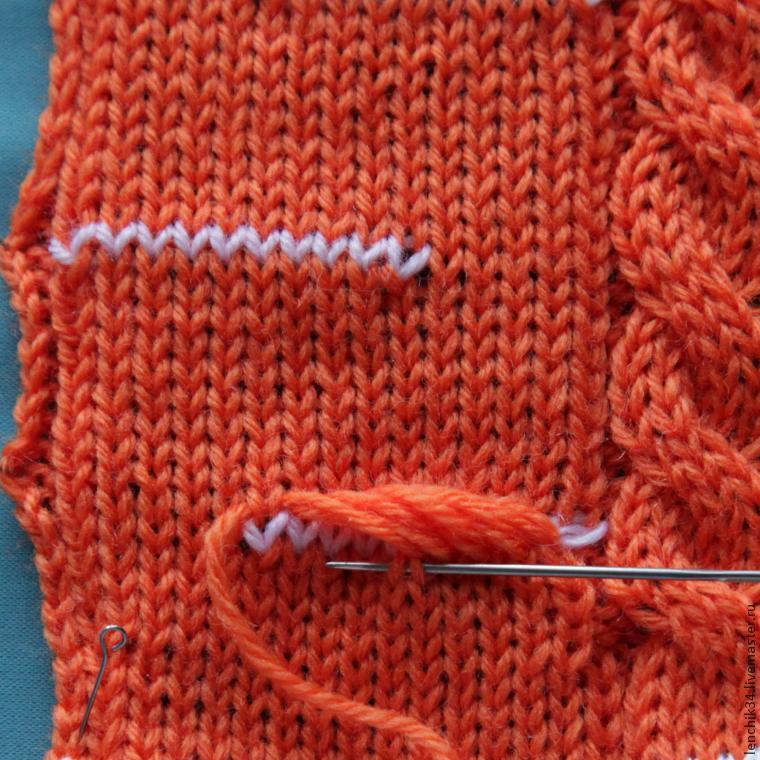 8. Work the connection of the right top loops with the left bottom ones.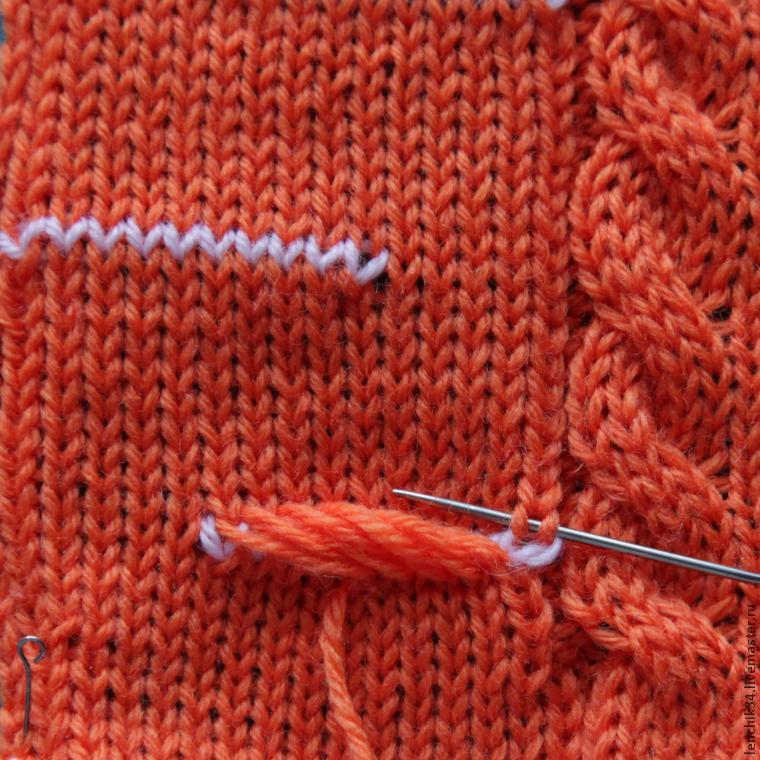 9.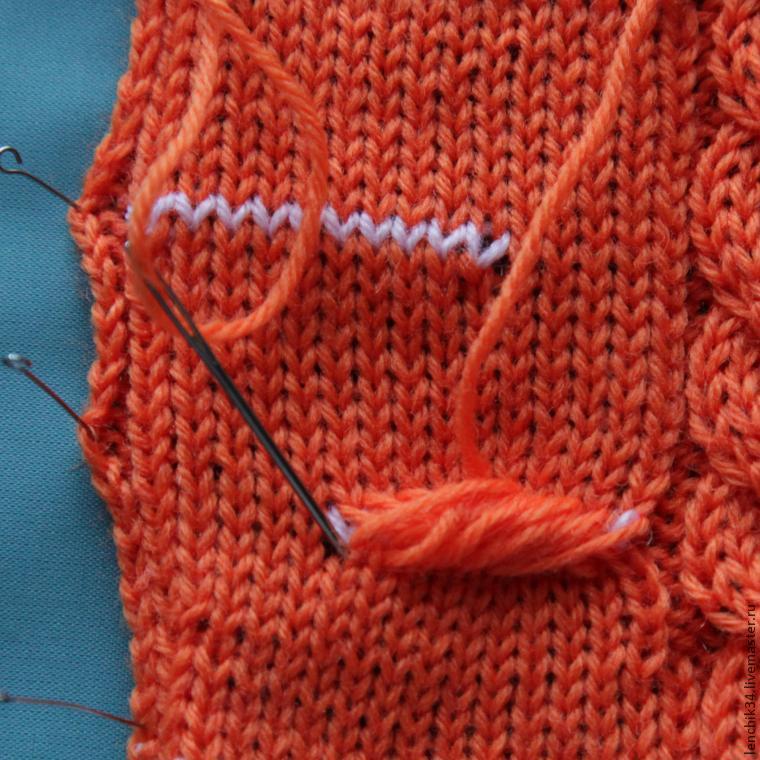 10. Remove the white waste thread – our loops have weakened, pull up the yarn to bring the loops to the desired size, consistently, in the same order as it was made.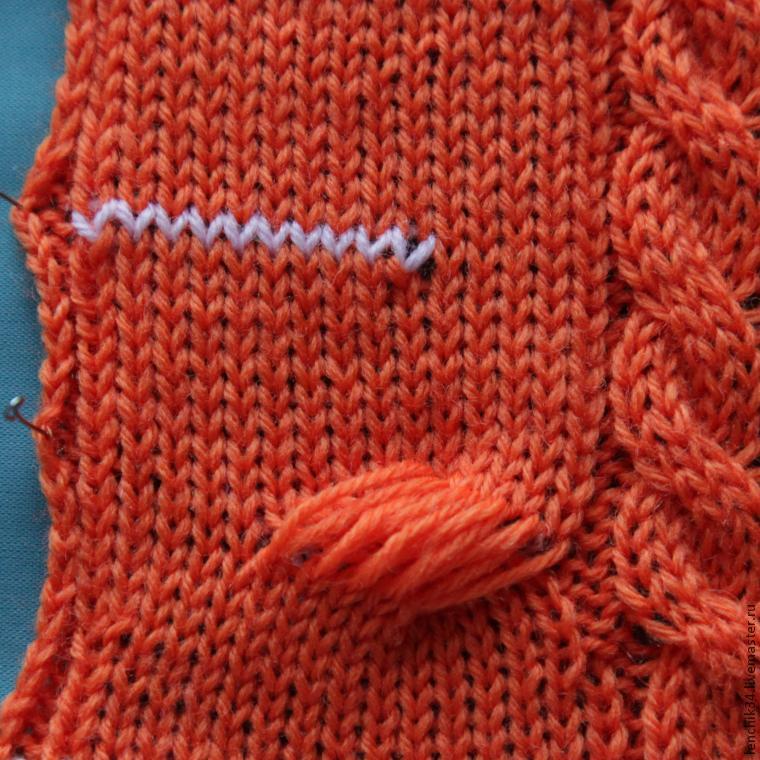 11. It's ready!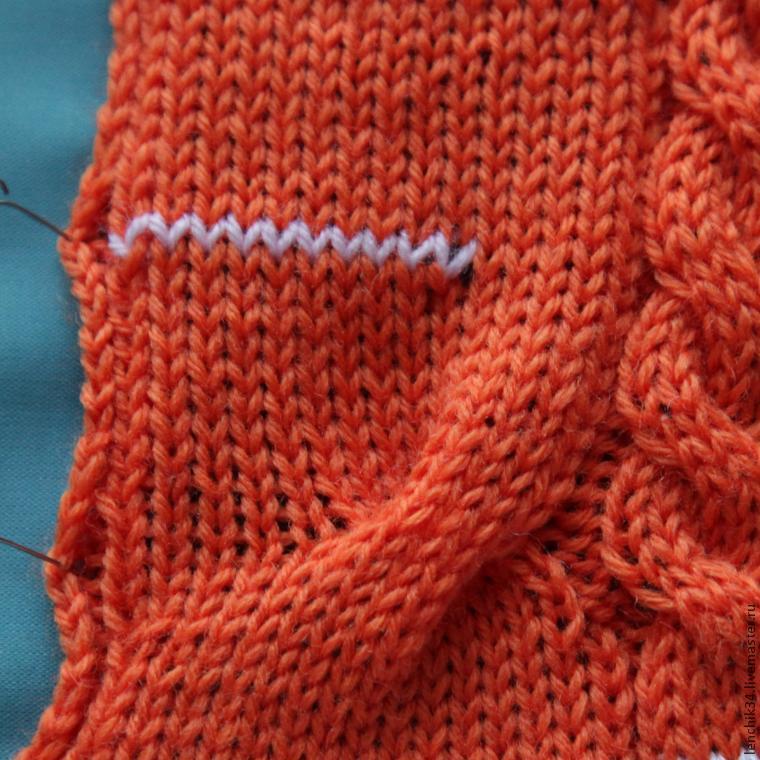 12. The view of the braid 5x5x5: