How to Make Frits for Lampwork Beads
Difficulty: Very easy
Time: 1 hour
I decided to share my little experience. Of course, this technology may seem obvious and will come in handy. Or just be interesting to learn :)
Frits are crushed pieces of glass. One can roll a bead in frits in the process of making and get all sorts of effects. Usually frits are sold in the same shops where everything for lampwork may be found, but the range is not so great. What to do if you need frits? which are not at hand?
I received an order for "fluffy" beads with frits I didn't have. Of course, there is a special tool for making frits called frits breaker. The machine is a real beast, I once saw it alive. But it is quite expensive and I don't have it. Therefore, I decided to do without special tools.
To begin with, heat a glass rod of the desired colour and flatten the tip with a pressing tweezer. The harder you press, the smaller the frits will be.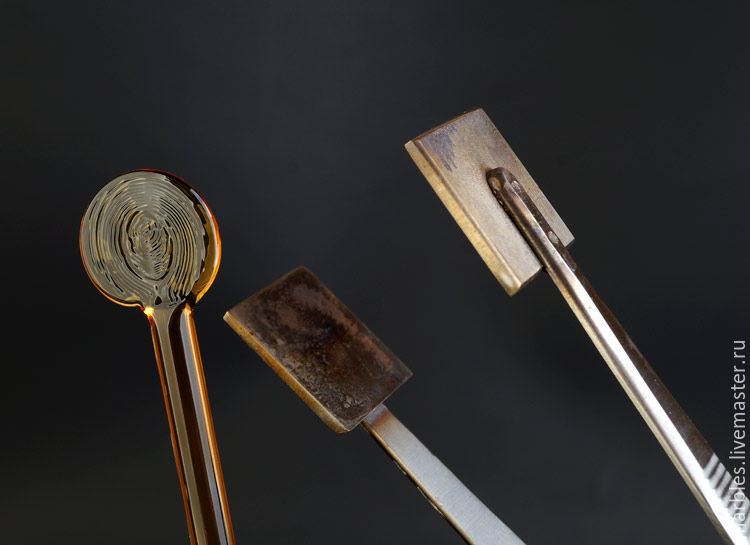 Heat the flat piece of glass and put it in a glass of water. The tablet breaks down in water into small pieces. Repeat this procedure several times.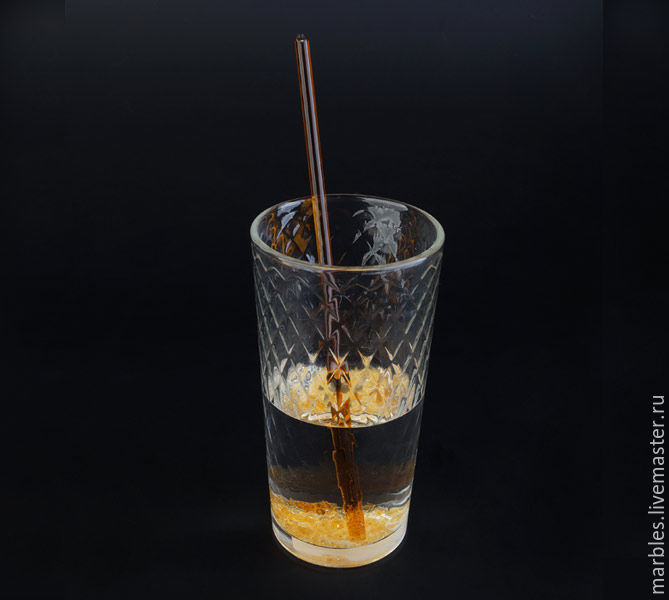 Then pour water, pour the glass on a napkin and put it somewhere to dry. It dries pretty quickly, I dried up for a couple of hours. It's better to change the napkin a couple of times.
That what you get are the frits, rather homogeniouss. You can pull out large pieces with tweezers.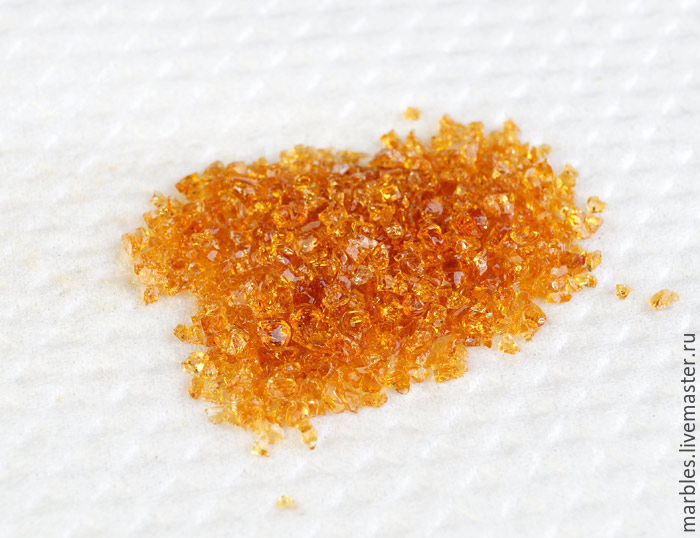 But it turns out that frits are still too large — are not suitable for sprinkling beads: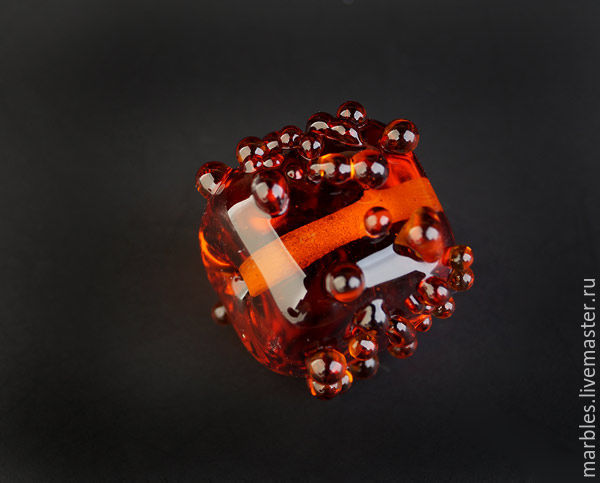 I used to reach a deadlock for a long time at this stage. Theoretically, it is possible to pound frits it in a brass mortar, ceramic one will not do. You can try to smash them with a hammer, but they will scatter without a bag, and the package will tear.
The way out was simple. Frits are excellently broken with pliers. This tool is found in any studio of each lampworker.
Pour the frits in a riddle, set the riddle on a napkin and go forward. It is necessary to wear protective glasses — frits fly away in all directions.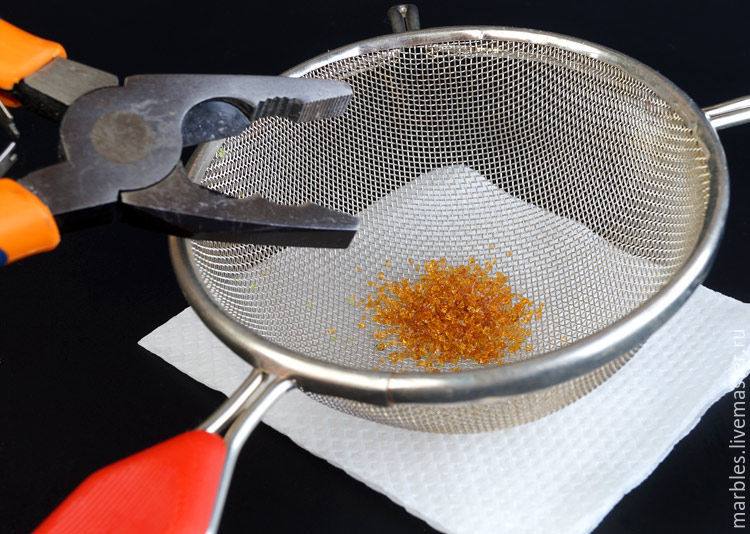 This method is certainly not for an industrial scale, but I had made frits for a couple of jewellery sets within 10 minutes.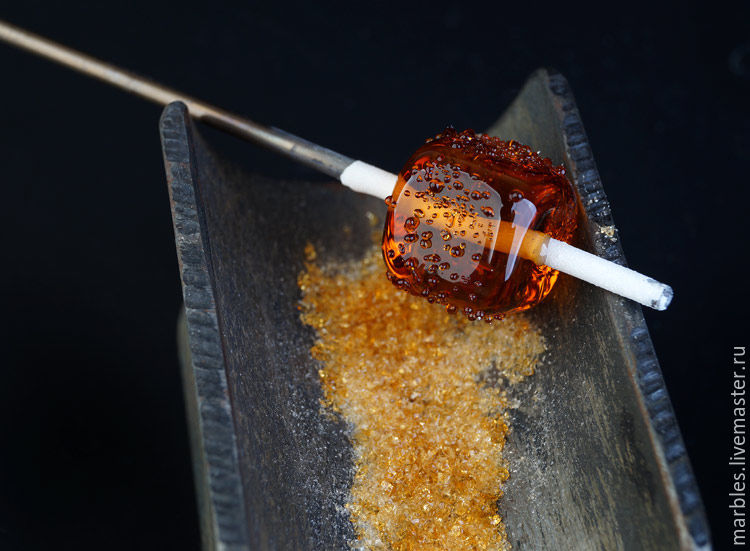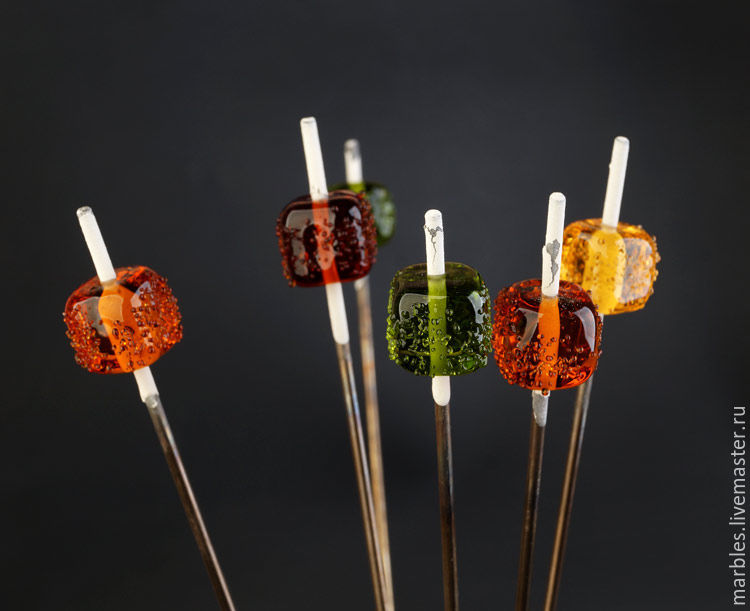 Thank you for your attention!