How to Make New Year Relief Hearts
Difficulty: Easy
Time: 2 days
Let's quickly create beauty and warmth with your own hands :)
Start!
Knead salt dough (100g flour + 100g salt + 0.125 ml water).
Roll it out up to the thickness of 3-5 mm.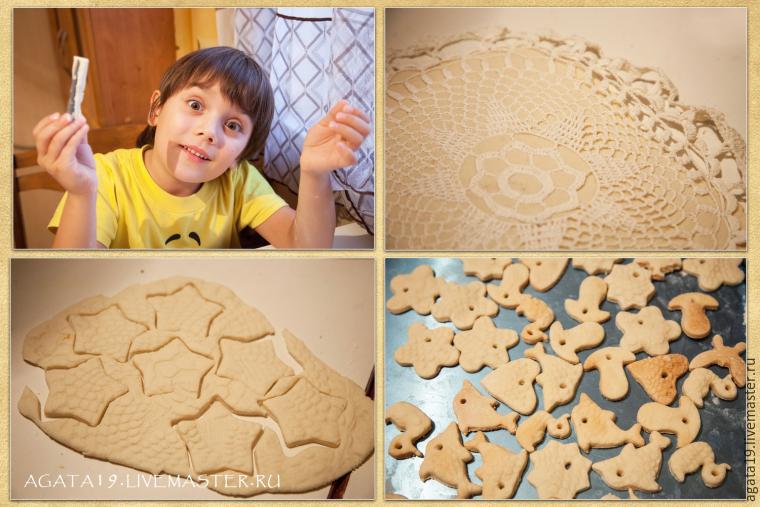 Then put a lace napkin, roll the it into the dough 2-3 times to print the lace pattern (be not afraid of forcing).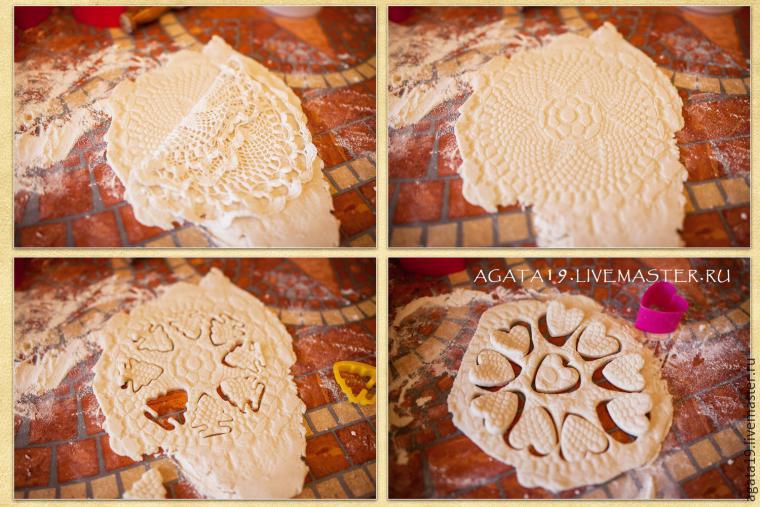 Make stars, hearts, houses, ducks, hedgehogs and so on with shape cutters. Do not forget to make holes in them so that you could insert ribbons.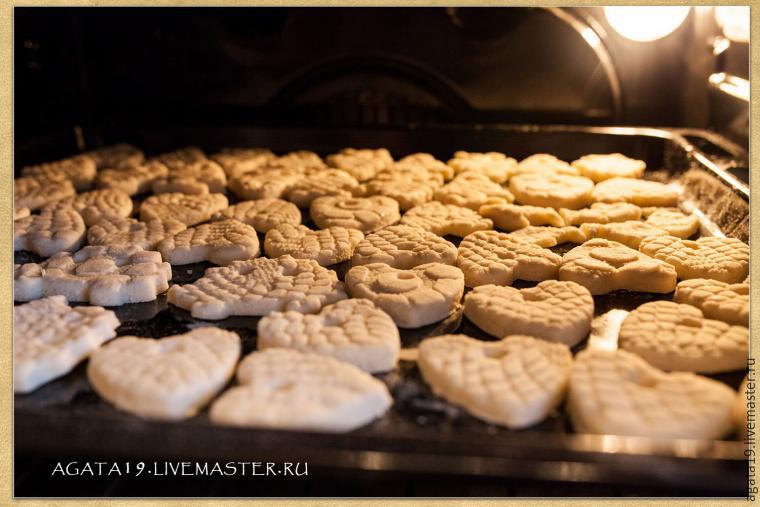 Get them dry in the oven at 60 degrees for 3 hours in the convection mode.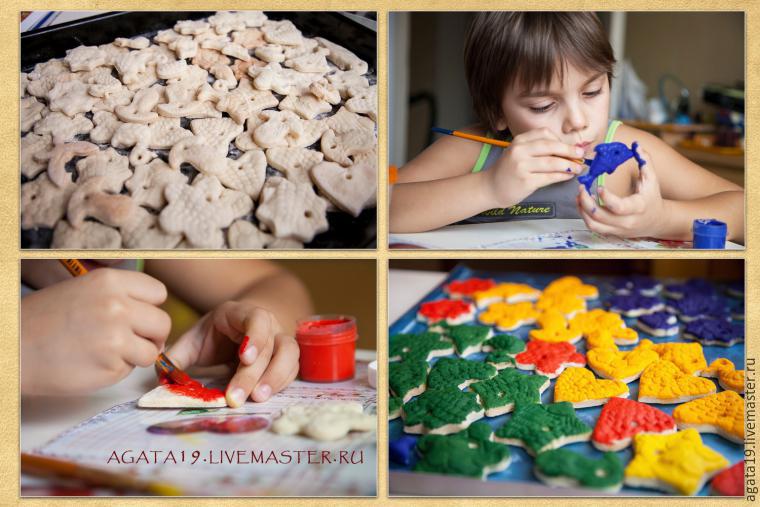 Colour. Paint the edges dark to perfect the toys, but this is optional.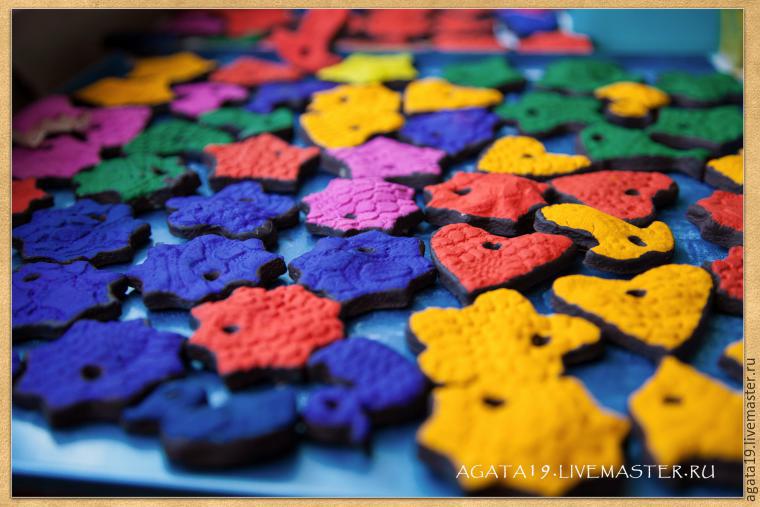 Apply a semi-dry sponge with a little paint to emphasize the pattern, then varnish.
Now the bags. I put 3 toys per bag, so the size was 10*15 cm.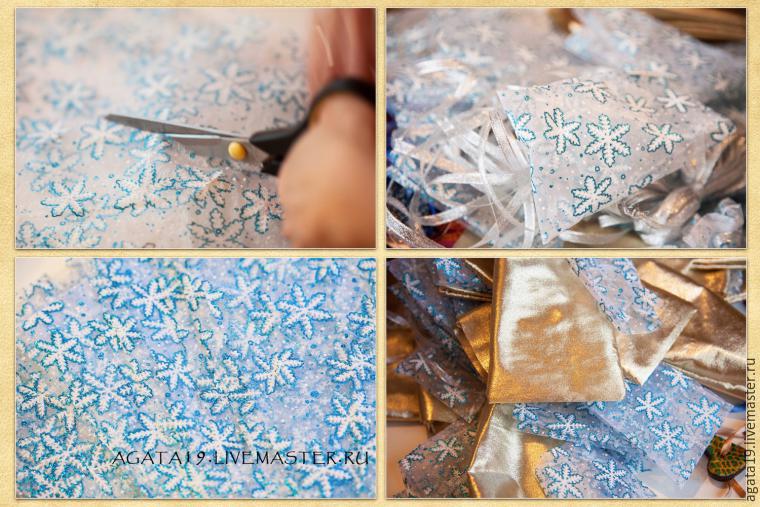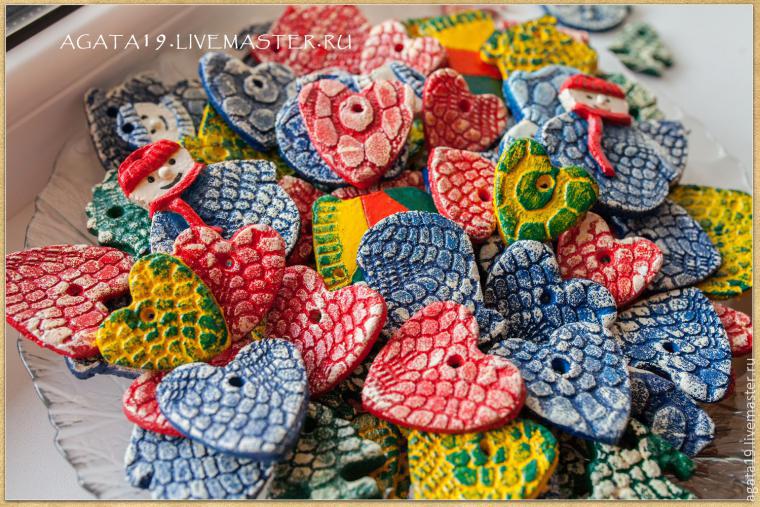 Provide all toys with ribbons.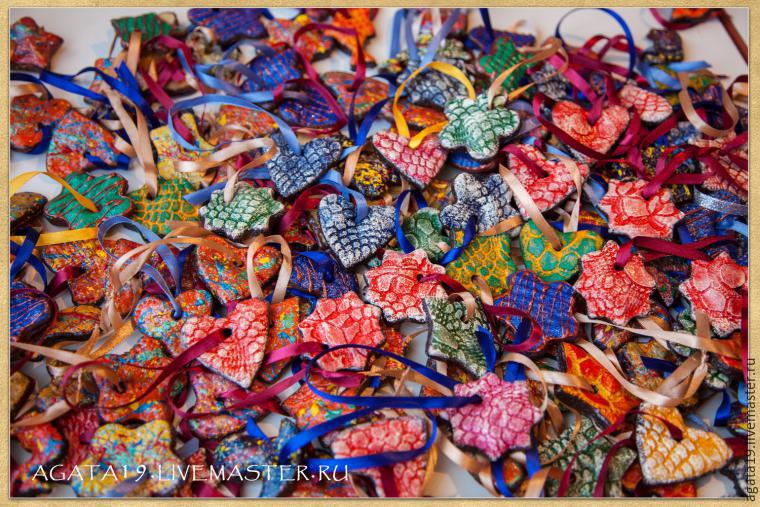 The end! The most pleasant part — packing the gifts!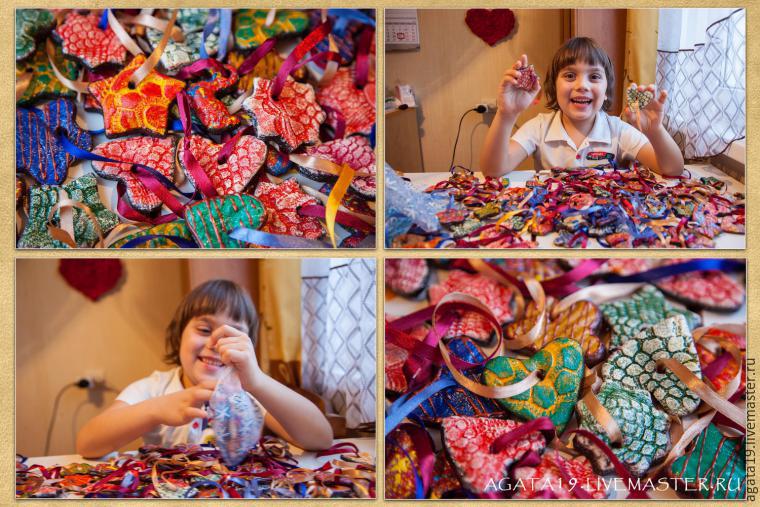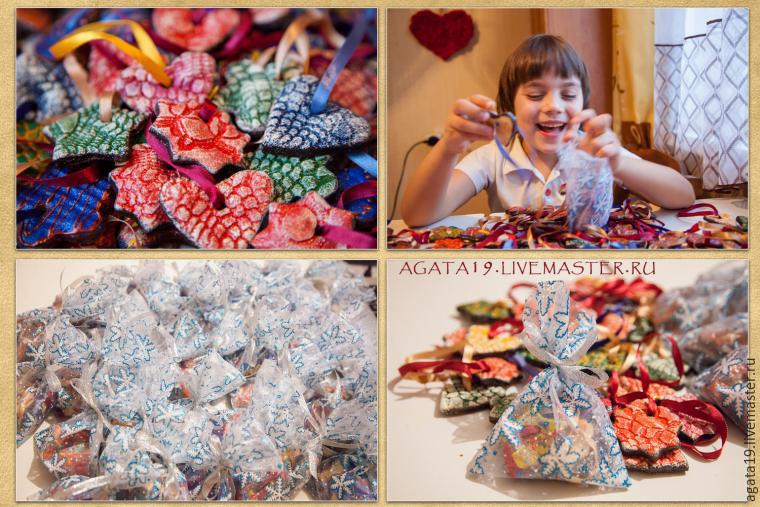 Such cute gifts have been prepared for the dearest :)
I hope that this tutorial would inspire you to make such original presents, not very large, though, but very important and warm! :)
Happy New Year!
DIYs & Tutorials on the topic