How to Make Decorative Lizards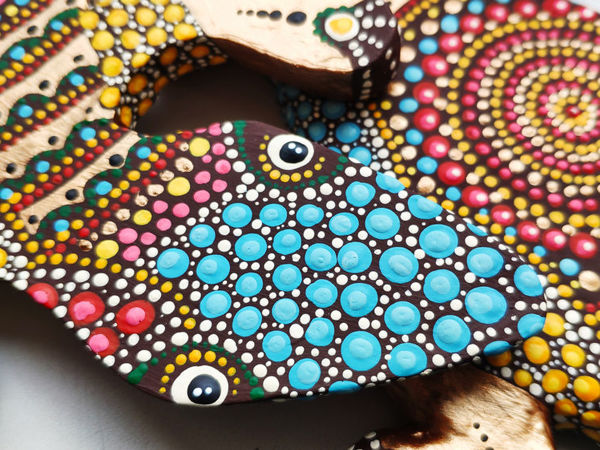 In this video, I will show you how to make a very bright and stylish home decor in the form of lizards in the ethno style from ordinary cardboard. And it is for those who do not have contours, but really want to do work with dot painting, I will show that this is quite real.
To work, you will need:
cardboard,
any self-hardening clay,
acrylic primer (can be replaced with a mixture of acrylic+PVA), acrylic paints (I used white, black, brown, blue, yellow, red, green and bronze)
dots (you can buy them both in art stores and in regular stores in the Department of manicure products; I bought my own in FixPrice).

DIYs & Tutorials on the topic