Blooming World of Embroidery by Northwise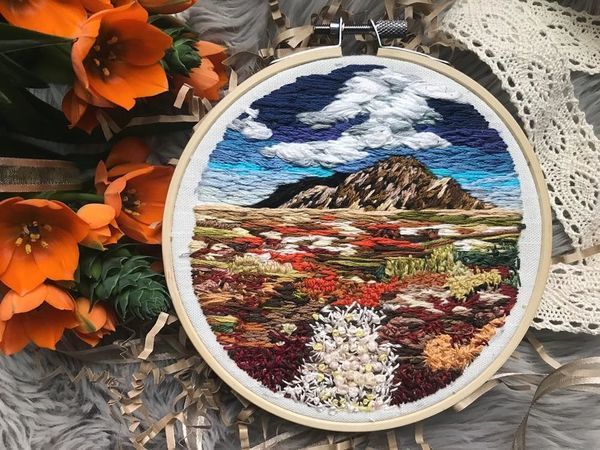 These incredibly lively and luxuriously blooming landscapes are created by a needlewoman from the United States named Sunday. The works deserve special attention, because they are made with a cheerful impressionistic stitch and are able to convey elusive States of nature.
The craftswoman herself describes herself as an extroverted, intuitive, sensual, and perceptual person [this is one of the sixteen personality types designated by ENFP: extraversion, intuition, feeling, perception]. She is twenty-nine years old, of Acadian-Irish descent, and the mother of three children, boys Lyric and Navy, and a girl Penelope. Her favorite drinks are iced tea, espresso, The Beach Boys and Blossom Dearie. And Sunday has four cats, and she's the happiest person on the ocean coast in Tacoma, Washington. Her contentment with life and sense of joy literally sounds in every stitch — and it's beautiful.